The Ultimate Durability Test: This Gear Lasted 8,500 Miles in One Year
Thru-hiker Carl "Professor" Stanfield had a big goal: Break the record for most miles ever walked in a single year. Here's what he packed.
Heading out the door? Read this article on the new Outside+ app available now on iOS devices for members! Download the app.
In 2022, Carl Stanfield set out go farther than any other thru-hiker had ever gone in a year. Not only was he shooting for the Calendar Year Triple Crown—completing the AT, PCT, and CDT in under 12 months—but also to set the world record for the most miles hiked in a year. And while he finished the season with 8,451.7-miles under his belt, well short of his 11,000-mile goal, Stanfield's extended Triple Crown quest demanded not one, but two solid kits to keep up with the changing environments and seasons.
The Route
As a seasoned thru-hiker, Stanfield (trail name "The Professor") decided to start at the southern tip of the Florida Trail in January, connect it to the Appalachian Trail with the Pinhoti Trail, and then hike all the way to the Canadian border before jumping over to thru-hike the Pacific Crest Trail northbound and the Continental Divide Trail southbound. With such a long trip planned, it was impossible to know what sort of seasonal conditions he might face. He put together a gear pile and a master spreadsheet with multiple options for each of the most important items, and set off knowing he would need to adjust on-the-fly.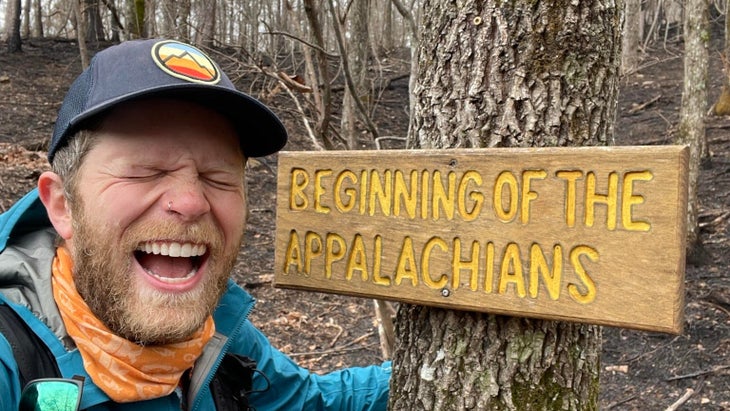 The Plan
The gear strategy was to adapt to the seasons and climate as best as possible. The Florida Trail had warmer weather, and Stanfield planned to move slowly to work himself into shape before hitting the more undulating terrain of the Appalachians. From the tip of Key West to Springer Mountain was a kind of trial period. "I changed my kit out a few times between Key West and Georgia, but then everything was virtually the same the rest of the way to Canada," Stanfield says. 
In such a varied and long endeavor, Stanfield's backpack and shelter changed a few times. In the winter, he carried the ULA Ohm because its larger capacity (63 liters) better accommodated extra layers and his Enlightened Equipment Convert (0 degree) sleeping bag. For the Pacific Crest Trail and through the end of the year, his tent changed from the winter-ready Gossamer Gear DCF The One shelter to a Zpacks Altiplex, allowing him to use a smaller LiteAF 40-liter pack.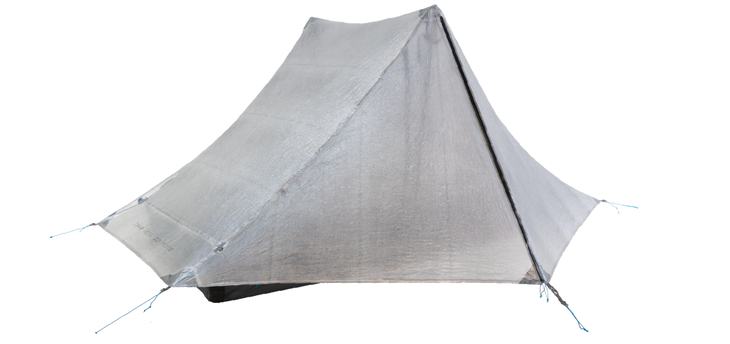 What Worked
The gear changes through the seasons worked perfectly for Stanfield: He made very few tweaks and substitutions throughout the PCT and the CDT. The Gossamer Gear DCF shelter was an ideal choice for winter because of its stable, two-pole pitch style, while the lighter-weight Zpacks shelter required only one pole in the summer. Both tarp tent-style shelters, which were made of ultra-high-molecular-weight polyethylene (UHMWPE), were protective enough from the elements and light enough to carry comfortably. 
Apart from his shelters, Stanfield singled out his Jolly Gear Triple Crown Button Down shirt, the Gas One Stove, and LiteAF fanny pack as favorite items. The polyester-spandex shirt was not only flashy, breathable, and protective, but also represented an emotional connection to his time working at Alabama Outdoors where Jolly Gear founder, Bennett 'Jolly' Fisher, had also worked. The Gas One stove was lightweight (less than 1 ounce), cheap, and survived the entire year. The Fanny Pack came in handy both on the trail and in town.
What Didn't
Carl Stanfield's gear held up well considering the thousands of miles of abuse. Mostly it was expected wear-and-tear: trekking poles lost their tips, his sleeping pad developed a few leaks, and his shirt ripped. The biggest scare came when his phone—his only navigation tool— got wet on a long stretch between resupplies in Yellowstone National Park. A small Chicken Tramper shoulder strap sleeve had leaked and disabled it. After drying for a while, however, it came back to life.
While all of his gear worked, some deviations from Stanfield's original plan were necessary. In northern California, he hoped to switch to a Gossamer Gear Twin Tarp for its light weight. But every time he seriously considered switching, he would hike through a bad section of mosquitoes. In the future, Stanfield says he'd like to tarp camp and challenge himself to be a bit less comfortable.
The pounding from road walks, detours, and 8,451 miles of backpacking caught up to Carl Stanfield as well. His feet ached and his pace suffered. His shoes and his gear did the job overall, but he says he found his limit. Despite not achieving the world record, Stanfield completed the Calendar Year Triple Crown and hiked from border to border three different times. Here is his full gear list: