The Ultimate Dayhiking Checklist
Don't leave this indispensable gear at home.
Heading out the door? Read this article on the new Outside+ app available now on iOS devices for members! Download the app.
Dayhiking is one of the simplest and most liberating ways to immerse yourself in nature: You can rack up wilderness solitude, views, and exercise without carrying a heavy pack or planning for an overnight. But while many hikers bring nothing more than a water bottle, boots, and snacks, it's best to come prepared for any trail outing by referencing a thorough gear checklist. The Ten Essentials, which are included in this list and recommended for any kind of wilderness trip, offer an extra degree of safety in the event that your hike doesn't go as planned. Note: This list is meant for three-season dayhiking only—you'll need additional or different gear for winter hiking or when traveling in specialized environments. Time to grab your pack and hit the trail.
Click here for a printable checklist. Extending your trip into an overnight? Our backpacking checklist has you covered.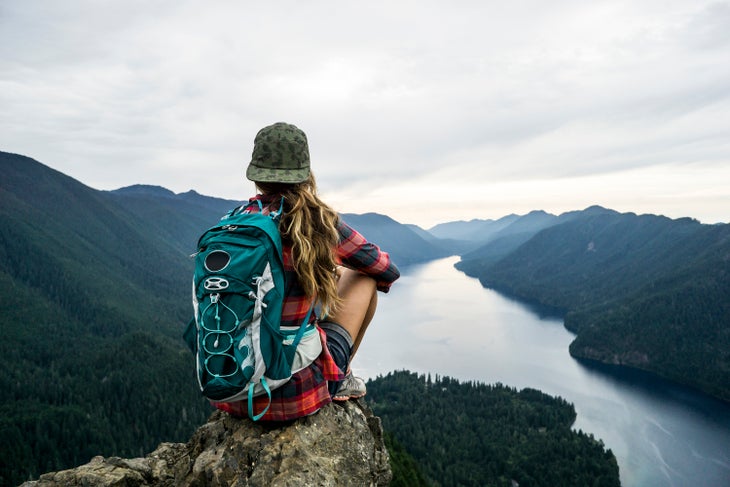 Backpack
– A 10- to 35-liter daypack
The type of daypack you bring will depend greatly on how many miles you intend to hike, how much extra gear you bring, the terrain, and the weather. Important features to consider include the frame (frameless packs are lighter, while internal-frame packs have a great carrying capacity), hydration sleeves or water bottle side pockets, and access points, from roll-top to front zipper. Small, trail running-oriented daypacks tend to leave less space for layers and gear, but prioritize stability with minimalist silhouettes and harness-style shoulder straps. They also typically have plenty of front pocket storage for on-the-move access. Dayhikes that involve extra layering—like on rainy or cold days—extra water, or equipment for children and dogs can push you into the 35 liter-plus range. Check out some of our favorite packs here.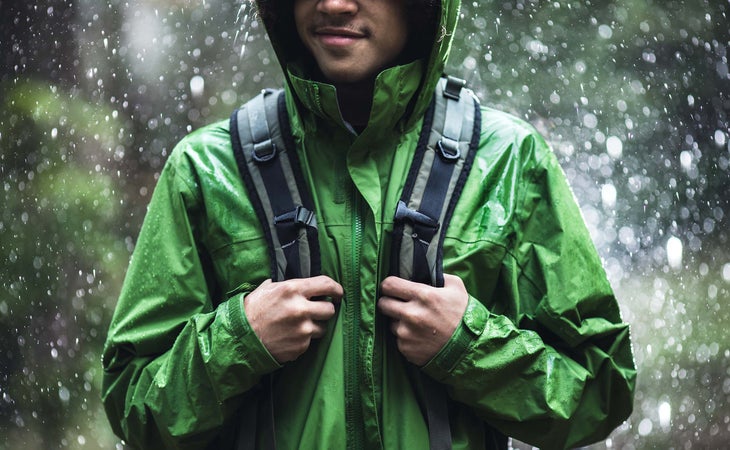 Apparel
Worn
–Hiking boots, hiking shoes, trail running shoes, or hiking sandals
– Socks
– Underwear
– Shorts, pants, or other bottoms such as a hiking skirt or kilt
– T-shirt or long-sleeve shirt (for insects and sun protection)
– Sun hat
Carried or Worn (Depends on Conditions)
– Insulating midlayer, such as a fleece
– Packable down or synthetic jacket
– Hardshell jacket or rain poncho 
A one-day hike gives you the added benefit of having a weather forecast to base your kit on. But even if the report calls for sunny skies and temps in the 70s, it's best to pack a shell for wind and rain and some sort of insulating layer just in case the conditions turn sour. Pants will save your legs in buggy, exposed, or brushy environments. On muddy, wet, or snowy trails, waterproof boots will keep your feet happy. Remember the saying "cotton kills": The material holds on to moisture and doesn't insulate when wet—the perfect recipe for hypothermia. Only wear wool or synthetic layers for the best temperature regulation. Read more about dialing in your layering system here.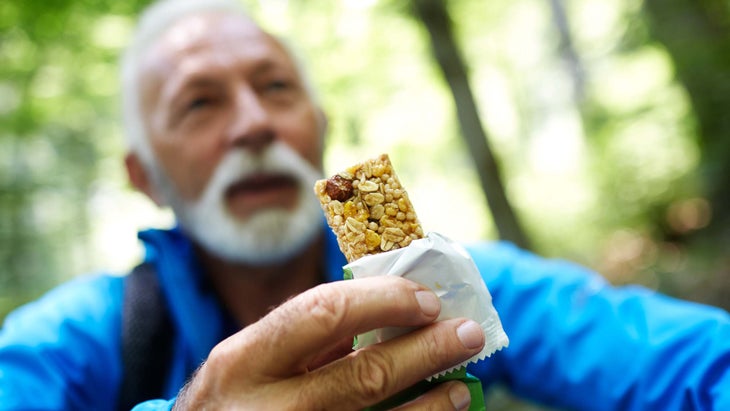 Food
– Lunch
– Snacks
– An extra day's supply of food
A calorie-rich lunch and plenty of snacks might be all you need for a day on the trail, but it's best practice to bring an extra day's worth of food along with you. Bring no-cook food, like nuts, bars, or cured meat, which is better in the off-chance that you don't have access to water or the conditions to make fire during an emergency overnight.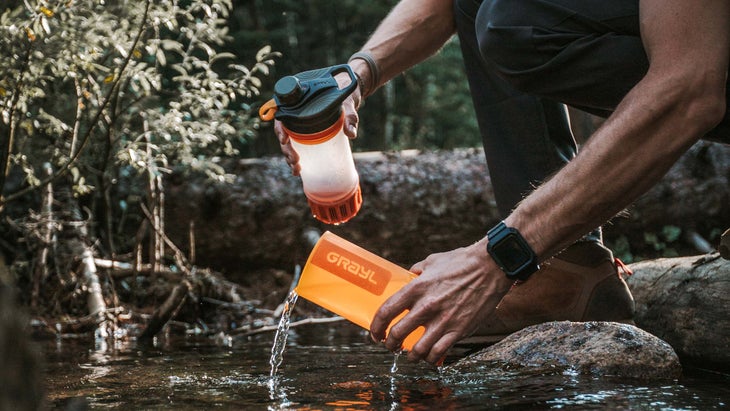 Water Storage and Filtration
– Water bottle and/or water reservoir
– Compact filter or purification system
Expect to drink around a liter of water every two hours as a loose rule. (In warm climates, at high altitude, or on very strenuous ascents, you may need more.) If you're going on an extended day hike, don't want to carry extra water on your back, and expect to find fresh sources along the way, a small, lightweight filter will cut your pack weight. Regardless of whether you plan to refill, it's a good idea to bring some form of purification—even as simple as iodine tablets—for a worst-case scenario. Read about some of our favorite water filters here.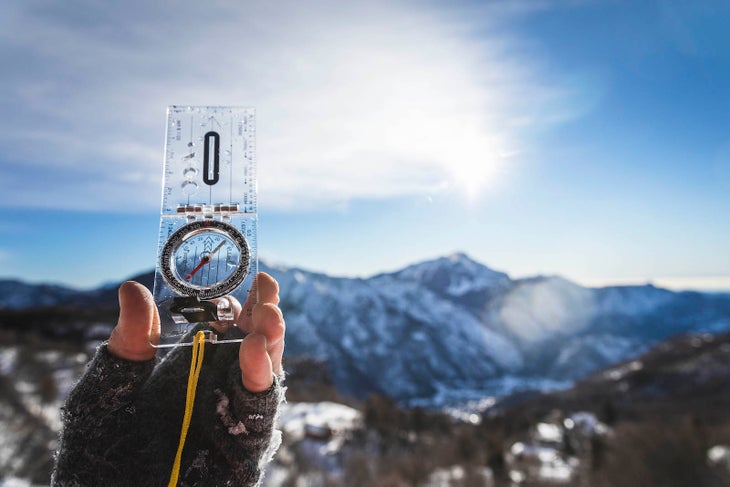 Navigation
– Map, compass, and the knowledge to use both
– GPS device (optional)
– Navigation app, like Gaia GPS (optional)
Just because you're only heading out for a few miles doesn't mean there isn't a danger of getting lost. Map out your route ahead of time, and always carry a topographic map and compass and know how to use them. Staying found requires carrying only a few extra ounces and a quick navigation course. Read more about backcountry navigation here.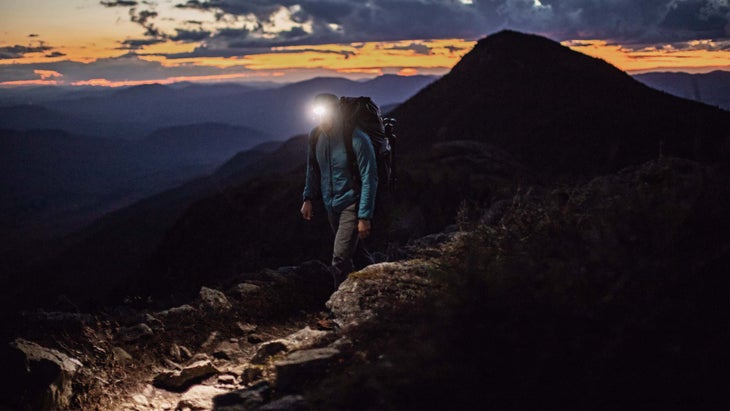 Electronics
– Headlamp with extra set of lithium batteries (or rechargeable headlamp)
– Satellite messenger or personal locator beacon (optional)
If you're planning a solo trip or heading to a remote backcountry location, a satellite messenger or PLB can offer peace of mind. Always bring a headlamp in case you end later than you planned or have to spend the night. Read more about some of our favorite backcountry electronics here.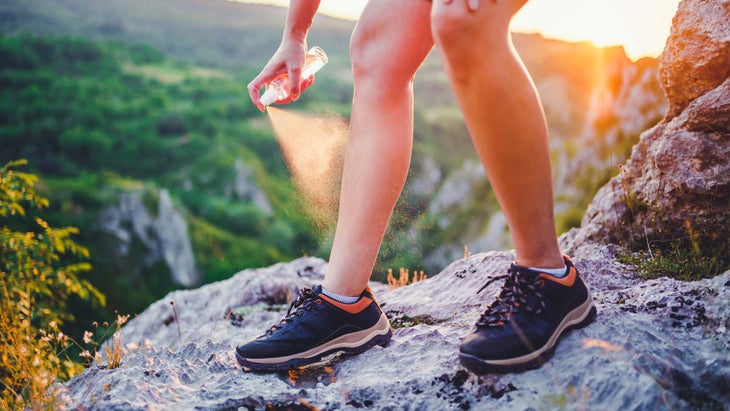 Personal Hygiene
– Trowel
– Toilet paper or backcountry bidet
– Hand sanitizer
– Sunscreen and SPF lip balm
– Bug repellent
– WAG bag (if required)
– Menstrual products and pack-out bags (if not using a menstrual cup)
– Female urination device (optional)
– Pee rag (optional)
How you take care of business in the backcountry depends on the environment. The easiest scenario involves moving 200 feet from a water source, trail, or camping area, digging a six- to eight-inch deep hole, clearly marking your spot, and cleaning your hands thoroughly. In certain environments—such as deserts or tundra—or protected and popular parks, a WAG bag may be required. And remember: tampons are always a pack-out item. Read more about backcountry hygiene here.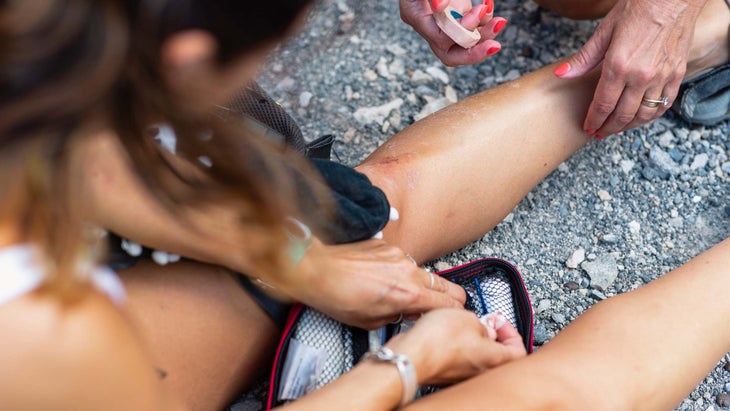 Emergency
– Moleskin
– Duct tape 
– Waterproof matches/ firestarter
– Emergency shelter or space blanket
– Bear spray (in grizzly country)
Odds are you'll never have to use the contents of your emergency equipment, but you never know when do-it-all duct tape or an extra ibuprofen will come in handy. You can easily buy a first aid kit that has everything you need (and more), or simply grab a waterproof bag and raid your own medicine cabinet or pharmacy for a low-cost alternative. Read more about building emergency kits here.