The Gear That Backpacker's Editors Loved in July 2022
Smart watches, bucket hats, and car camping showers: These are the products that helped us adventure over the past month.
Heading out the door? Read this article on the new Outside+ app available now on iOS devices for members! Download the app.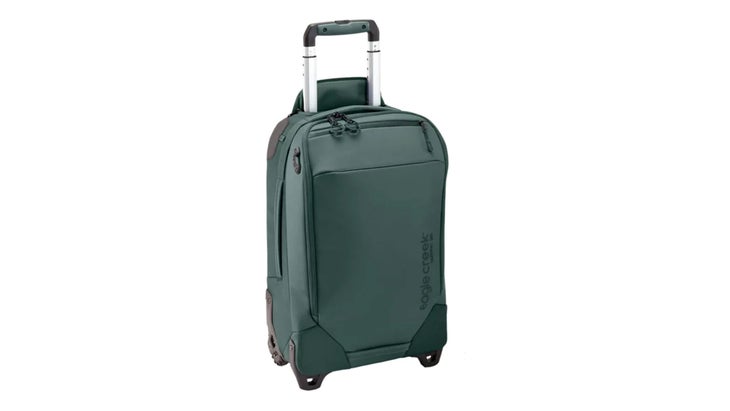 Finding a carry-on size suitcase that's up to the rigors of adventure travel is no easy task. Eagle Creek's popular Tarmac, which comes in just under 14 inches wide, 22 inches long, and 9-inches deep, slots into the most miniscule of compartments. Chunky, lugged wheels churn through gravel without jamming up or getting bogged down, oversized handles on the sides and top make it easy to throw around, and tough 1000-denier recycled polyester and reinforced corners and kickplate protect from baggage-handler abuse. The Tarmac is also compatible with Eagle Creek's lineup of internal storage organizers for the hopelessly OCD amongst us: I used it to compartmentalize electronics and a laptop for work, a week's worth of clothing, and Atlantic-soaked swim shorts that didn't have time to dry before liftoff. —Benjamin Tepler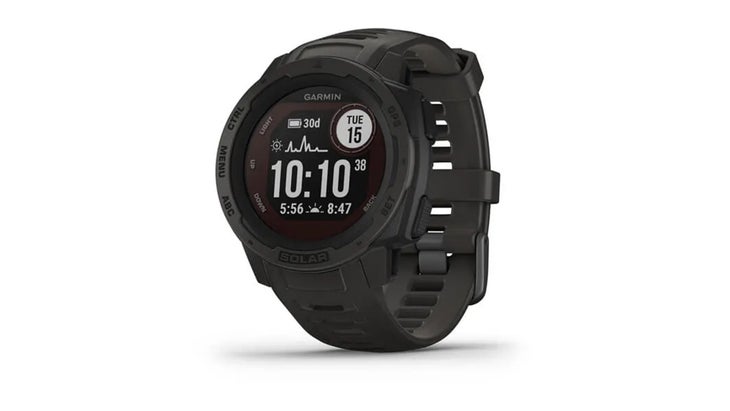 Since this piece of gear is always on me, I sometimes forget it's a crucial part of my kit for hiking, biking, running…and just about everything else I do. The solar-charging face means I can go weeks without plugging it in (though if I'm tracking big hikes that window decreases). I love the intuitive companion app for viewing my activity data after the fact, tracking mileage, heart rate, and my daily step counts. (Plus, I can virtually challenge my long-distance friends to competitions for most steps, miles, or activities.) A year after getting the Instinct, I'm still discovering cool features, like "Find My Phone," which will cause my paired device to ping at the press of a button. Plus, the face displays plenty of info without being too chunky for my small wrist. —Zoe Gates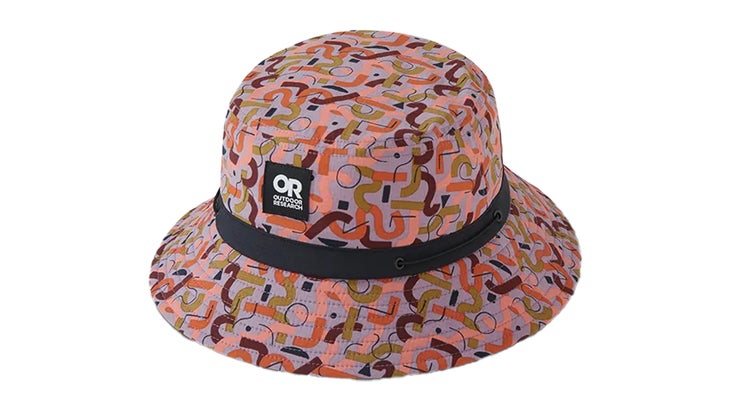 I've got red hair, sunburn-prone skin, an address in the coastal desert, and an affinity for the outdoors. All of that means one thing each summer: I have to prioritize sun protection. My arsenal of sun hoodies, sunscreens, and sunglasses is strong, but my hat game has always been lacking. With a pattern that belongs in a 90s Taco Bell, my Outdoor Research Zendo Bucket Hat keeps me stylin' and sun-safe at the beach and on the trail. Its 2.5-inch brim and UPF 50+ protection keeps my ears and face shaded, and its bluesign-approved ripstop fabric has the durability to handle pack-stuffing. A drawcord adjustment secures the Zendo to my head well enough that I don't have to worry about accidentally sacrificing it to the Pacific. If I go overboard, however, at least this  buoyant, quick-drying bucket hat will survive. —Emma Veidt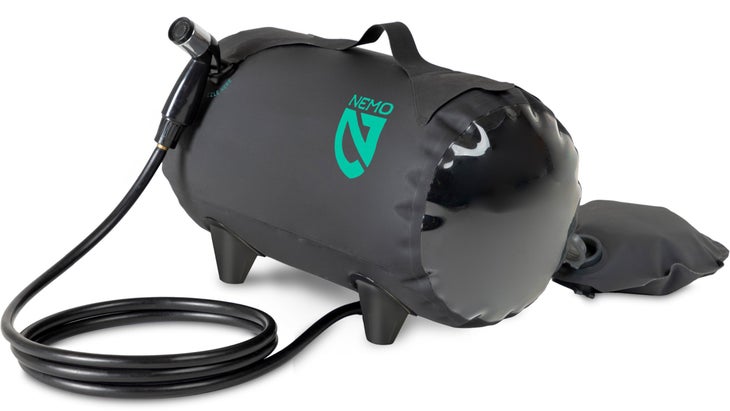 I strive to cut weight when I'm backpacking, but when it comes to car camping, I chase comfort. My latest obsession, the Helio Pressure Shower, lets me do both of those by packing a pressurized shower into a package about the size of a volleyball. All you have to do is fill up the 11-liter tank with water and pressurize it with a simple foot pump, and you can enjoy a solid stream of water like what you'd get from the sprayer hose in your sink at home. On a family trip to Colorado's Poudre Canyon, we used it for everything from washing dishes to hosing down our toddler after he got covered in river mud. I don't know what other adventures I'll get up to with the rest of this summer, but I know that the Helio has earned a place in my trunk. —Adam Roy