The Gear That Backpacker's Editors Loved in June 2023
Our favorite products of June included a versatile sun hoody, a long-handled spork, and a summer-ready hydration mix.
Heading out the door? Read this article on the new Outside+ app available now on iOS devices for members! Download the app.
Summer is here, and Backpacker's editors are making the most of it. From hiking southern California's mountains to paddle camping in Colorado to exploring Washington's Olympic Peninsula, we have big plans this summer—and we're taking this gear along for the ride.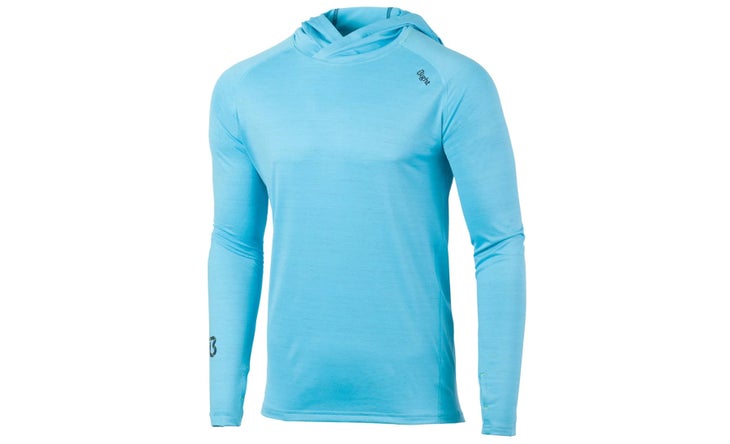 I love being out in the summer sun; I don't love being burned to a red, peeling crisp. Throughout the spring and summer, this versatile synthetic piece from mountaineering brand Bight has been my ally in the fight against ultraviolet light. The long-sleeved hoody has a Goldilocks-level fit—generous enough to move in, but not sloppy, with a loose-fitting hood that's comfortable to wear on its own or over a hat and doesn't make me look like a scuba diver about to step off the boat. While the fabric isn't particularly stretchy (blame the dense weave, which lends it UPF 55+ sun protection) it is durable, and hasn't so much as fuzzed after multiple days of hard, rocky hiking, ocean paddling, and bouldering. —Adam Roy, Executive Editor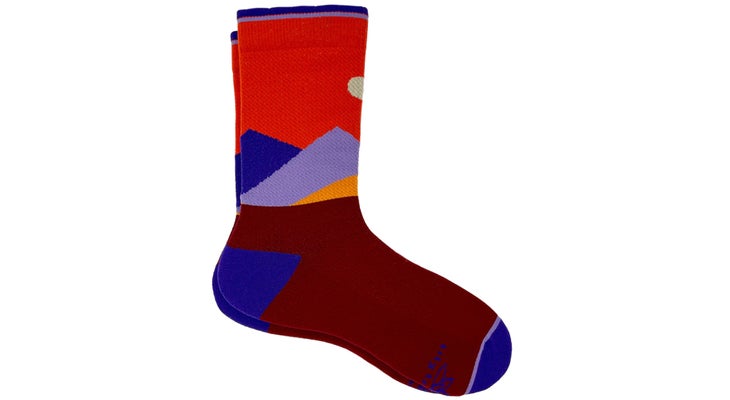 In an effort to not waste a minute of summer, it's been my goal to pack in as many miles as possible—and my early-season legs are still getting on board. These socks have been my go-to big day choice for three seasons now. The compression, which feels like a hug for each foot, aids in recovery, and I've noticed a reduction in foot and calf fatigue when I wear these versus regular socks. I appreciate the light padding as the miles stack up, and the crew length is perfect for offering a bit of protection from pebbles and low brush. After three years of use, they're still holding up well. Plus, with a colorful pattern, these are by far my coolest socks. —Zoe Gates, Senior Editor 
This month's dedicated piece of gear is a staple that I forgot and dearly missed on my backpacking trip through the San Gorgonio Wilderness: my humble Sea to Summit long spork. I'm in the middle of a move right now, so none of my gear is in its usual spot, and when I scrambled to pack for a spontaneous overnighter, I couldn't find my long spork and settled for my standard-size alternate. Boy, did I regret that as I ate toward the bottom of my dehydrated pad Thai pouch with sauce-marked hands and sleeves. At 8.5 inches long, my usual long spork can scrape the bottom of dehydrated meal pouches without staining hands and sleeves, and at 0.4 ounces, it's light enough to satisfy the most weight-conscious hikers. When I made it back home from my trip, I immediately dug around and unearthed the forgotten utensil. I'm never going to forget that again, and thanks to the accessory carabiner that clips the spork to the outside of my pack, I don't have to. — Emma Veidt, Assistant Editor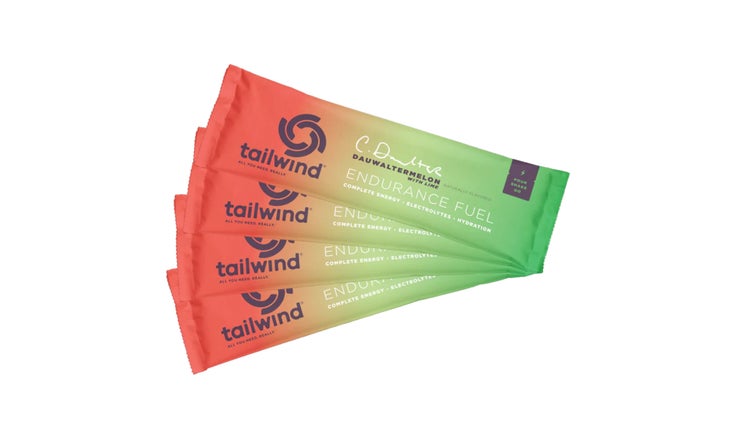 I despise the taste of fake watermelon. Sour Patch Kids and Hi-Chews that claim to represent the most refreshing of summer fruits have done it a grave injustice. That's why I'm so into Tailwind's new (limited edition) watermelon energy-electrolyte powder. It's got a subtle, naturally-derived, unmistakably melon-y flavor with a lime kick and slightly salty, not-too-sweet profile. I chug a Nalgene full of the stuff after a long, hot, muggy run and feel positively revitalized, rather than revolted. —Benjamin Tepler, Gear Editor