The Gear That Backpacker's Editors Loved in July 2023
A $3 secret weapon from the grocery store, a tasty drink mix, and a free app are all on our list this month.
Heading out the door? Read this article on the new Outside+ app available now on iOS devices for members! Download the app.
With summer's final stretch about to arrive, it's time to reflect on the adventures we've had this season—and to get moving on the ones we still want to try. In July, our editors backpacked, SUP-camped, trained, and fly-fished with the help of these four handy pieces of equipment. Read on to find out how they helped us get more out of our time outside.
Generic Insulated Grocery Bag—$3
I'm always on the lookout for little items that will make a big difference in how I backpack, and one of the littlest/biggest has been my AlpineAire (H)eat Pouch, a (now-discontinued) neoprene cozy designed to keep a freeze-dried dinner piping hot while it rehydrates. The problem: It's just big enough for a single meal, meaning it's not ideal for group trips. On a father-son SUP-camping adventure to Colorado's Blue Mesa Reservoir this month, I tried something different and brought an insulated, reusable grocery bag instead. On the paddle in, I stored our food, stove, and water filter inside and strapped it to our board. In camp, I tucked our pasta dinner inside, cooking it faster by keeping the water hot. When the dishes were done, I stuck our smellables inside and used it as our bear hang. Any reusable hot/cold bag from your local grocery store will do; this $3 one from Walmart fits the bill. —Adam Roy, Executive Editor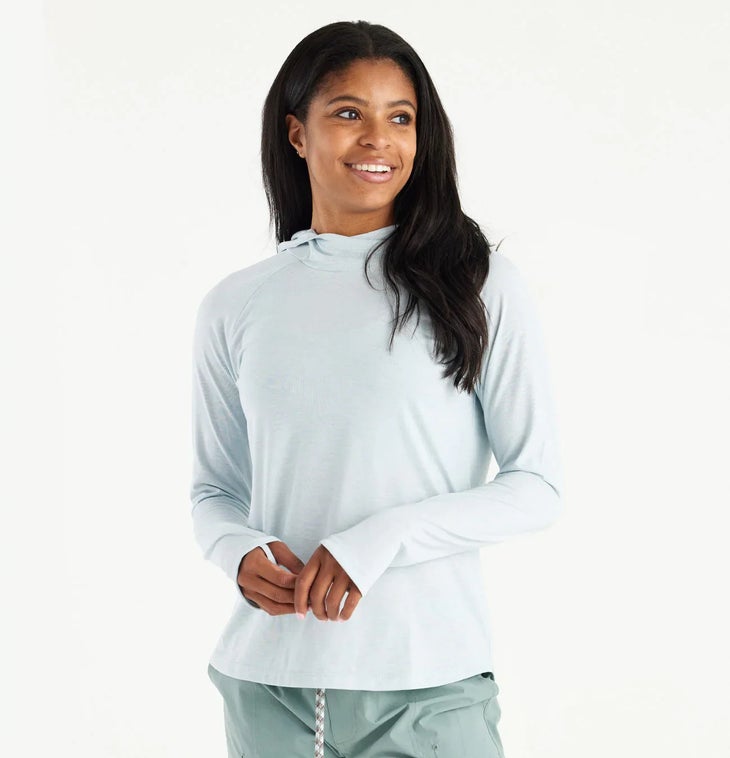 Free Fly, Women's Elevate Hoodie—$88
In the dog days of summer, when I'm not catching trout on the river, my husband and I backpack or camp at high-altitude to beat the heat. But no matter where we adventure near our home in Taos, New Mexico, we're constantly battling high-UV conditions. Admittedly, I'm lazy about reapplying sunscreen, and after a fervent lecture from my dermatologist about sun protection, I've become a sucker for sun shirts. Enter Free Fly's Elevate Hoodie, my new favorite find for moments that demand reliable, extra coverage. It's lightweight but can withstand a beating, and its combination of UPF 30+ sun protection and next-level drying and sweat-wicking capabilities means I rock it all day long. Plus, an anti-odor finish prevents it from stinking and the fitted hood has been a gamechanger on long hikes under harmful rays. Maybe now, my derm will be proud. —Patty Hodapp, Outside Interim Digital Director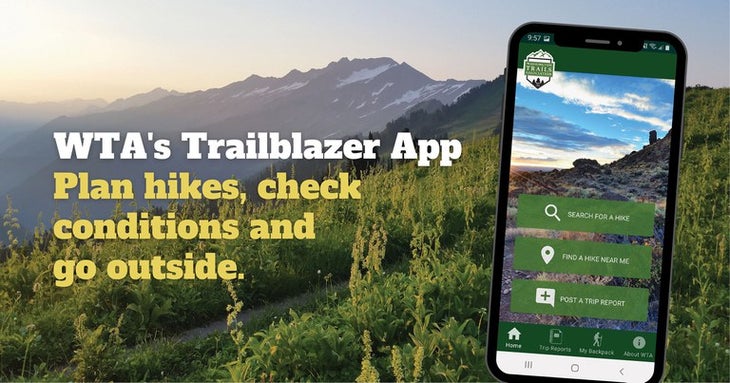 Washington Trails Association Trailblazer App—Free
I'm a new resident of Washington, and WTA has been an invaluable resource for researching trails and finding hiking inspiration. Not only does the nonprofit mobilize huge numbers of volunteers to maintain trails across the state, but it also manages a database of trail information that's comprehensive and easy to navigate. The Trailblazer App lets me search for a hike by filtering my preferences like mileage, dog-friendliness, and even required parking passes. I can save interesting hikes to "My Backpack" to come back to later. And best of all, I can read hundreds of published trip reports to learn about current conditions, or post my own. WTA's hike descriptions are super detailed and up-to-date, so I can feel confident when choosing where to take my next adventure. —Zoe Gates, Senior Editor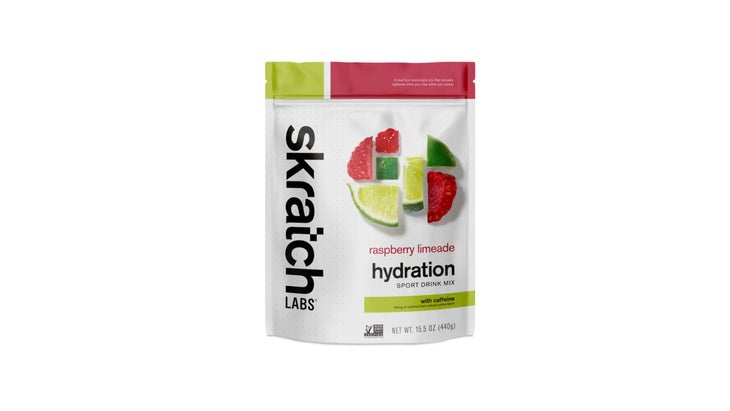 Skratch Labs Raspberry Limeade Hydration Sport Mix—$22 for 20-serving pouch
I just moved into a house that doesn't have air conditioning, and for a dedicated hiker with big fall plans, that only means one thing in July: I'm sweaty at my WFH desk during the day, and I'm also sweaty when I train after work. I want to stay hydrated, but the typical sports drinks on the market (looking at you, Gatorade) are way too syrupy for my liking. Instead, I gave Skratch a try, and it's a brand I'll stick with for a while. I love raspberry limeade, and the flavor takes me back to the Sonic slushes I'd drink on summer road trips, but not as saccharine. With less than 4 grams of sugar per 100 mL of drink, Skratch is not as cloying as the others on the market, and the electrolyte profile closely matches exactly what's lost in sweat: 800 mg sodium, 80 mg potassium, 100 mg calcium, and 80 mg of magnesium per liter. Now, I have a fun drink to sip during the day, andI'm using it to power up the steeps in the evening. —Emma Veidt, Assistant Editor