The Gear Backpacker's Editors Loved in May 2023
A pocket-size Nalgene, a perfect pair of pants, and a minuscule multitool were among our favorite pieces of gear last month.
Heading out the door? Read this article on the new Outside+ app available now on iOS devices for members! Download the app.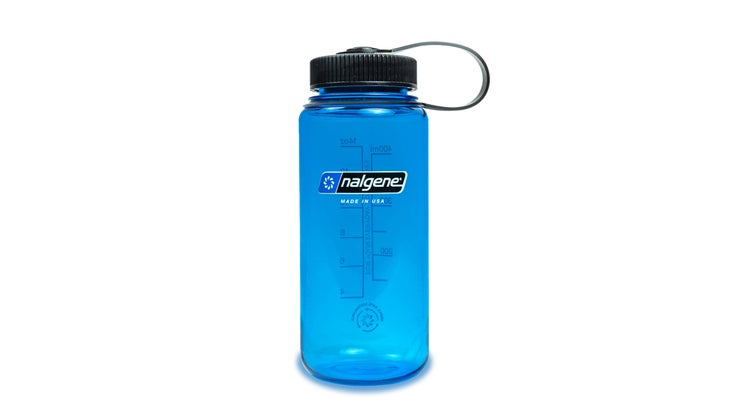 It's the same water bottle you know and love, just in miniature: This half-size Nalgene is small enough to fit in a fanny pack (or even your pocket, depending on which pants you wear). While it's not big enough to hold all my hydration for a long hike, I've found it's a perfect size for lake or river days and treks where I know I'll have consistent access to a water source. So far, I've pressed it into service on late-spring paddling trips at our local reservoir and cold-soaking ramen on a hiking day at Pennsylvania's Ricketts Glen State Park. Plus, like every Nalgene, it's durable as heck. Drop it, throw it, punt it off a cliff, it doesn't matter: it won't break. Better yet, the new Sustain version is made from recycled plastic. –Adam Roy, Executive Editor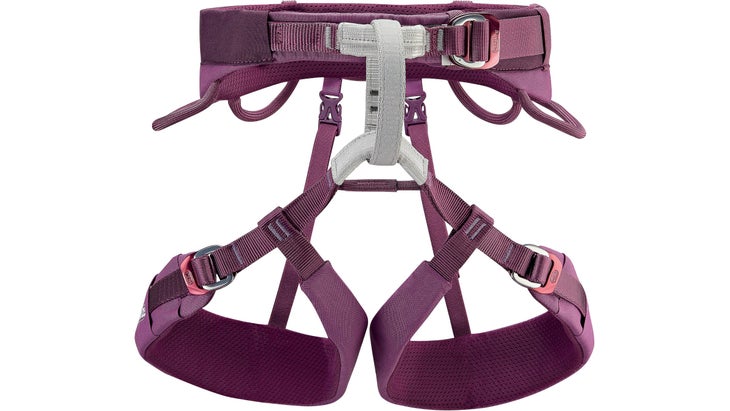 Rock climbing has recently gotten an upgrade from a once-in-a-while hobby to an integral part of my social life. I've always prioritized running and hiking, but years ago I used my REI dividend to purchase a Petzl Luna harness in the hopes it'd inspire more climbing, and it finally did. My harness collected dust for an entire pandemic, but now I'm top-roping in the gym on a weekly basis. I'm very quad-dominant, and the Luna's padded, adjustable leg loops aren't tight or restrictive when I'm scaling the wall, hanging to figure out the next move, or belaying my partner. It also has plenty of gear loops to hang quickdraws, trad gear, a device, or anything else you need. Even with the additional weight hanging off this harness, it still stays snug in the hips for hours on end. What was once an investment in a hopeful new hobby is now one of my most treasured, well-worn pieces of gear.  —Emma Veidt, Assistant Editor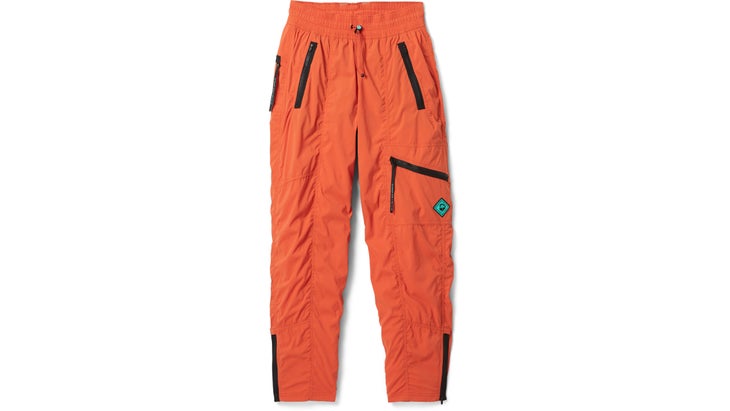 I've finally done it. After years of searching, I've found the perfect travel-to-trail pants. For the past six months, these have been my go-to for neighborhood walks, work-from-home, trips to the climbing gym and more. On a recent international trip, they took me from the airport to the trail without a hitch. I'm obsessed with the flowy fit, which feels like a light, breathable version of my comfiest sweatpants while still looking stylish. The wide elasticized waistband with a drawcord, zippered ankle gussets, and generous cut are designed to fit (and look good on) a wide range of body types. And my favorite feature? Four cavernous zipped pockets offer more storage space than any other pant I own. I carried my passport, phone, wallet, and boarding pass through four airports without having to stash them in my backpack between security stops. And while the nylon fabric got a little stinky after 24 hours of continuous travel, I stayed comfortable. On my trip, they fit great under a climbing harness and held up well to sharp limestone. I might just have to order a pair in every color. —Zoe Gates, Senior Editor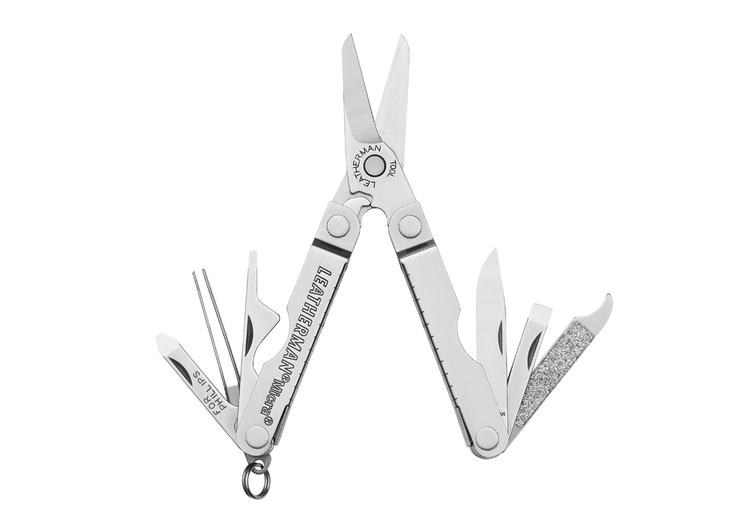 I've used several knives and multitools on trails, rivers, and at campsites over the years. Most can't hang and end up thrift-stored for subpar performance. But I do have a few keepers: an old-school Swiss Army Knife my dad gave me as a kid (yes, I promptly sliced my thumb open), a Sog Trident Elite for all big-blade needs (sadly, it's no longer available), and oddly, the Leatherman Micra multi-tool. At first, I bought it as a joke. Now, I never go anywhere without it. 

The tiny 1.8 ounce, 2.5-inch Micra packs a small blade, spring-action scissors, three screwdrivers, tweezers, and a few other features that more often than not, when used creatively, can help in a backcountry pinch. I've used its scissors to clip buried tippet on the river; file to treat calluses on a thru-hike; 1.6-inch blade to cook camp meals; tweezers to rip out splinters; even a screwdriver to operate on a shredded headlamp. In short, this little rig has saved my butt countless times and every outdoors enthusiast needs one. It costs less than a tank of gas, it's light enough for any adventure, and if you're as clumsy as I am, you'll use it all the time. —Patty Hodapp, Interim Digital Director, Outside