The Gear Backpacker's Editors Loved in April 2023
A reliable lightweight sleeping bag and a jacket ready for spring windstorms are among our favorite gear of the month.
Heading out the door? Read this article on the new Outside+ app available now on iOS devices for members! Download the app.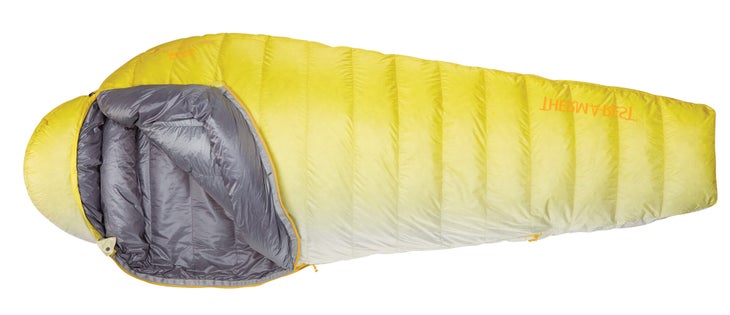 Every backpacker should have a workhorse sleeping bag—an unfussy sack that's light enough, durable enough, foolproof enough, and warm enough that you can stuff it in your pack without thinking too much about it. For the past couple of years, mine has been the Parsec, a down bag that I've taken everywhere from Kenya to the Pacific Northwest. Thanks to its compressible 800-fill down and its body-mapped insulation, the Parsec compresses to a little smaller than a soccer ball, and weighs in at a slim 1 pound, 12 ounces. That means its light enough to accompany me all through the shoulder season and summer, and small enough to fit in my luggage. (Its next destination: a family camping trip in Pennsylvania's Ricketts Glen State Park.) Its generous, 62-inch shoulder width and plush draft collar make it more comfortable to use than a lot of lightweight bags, too. —Adam Roy, Executive Editor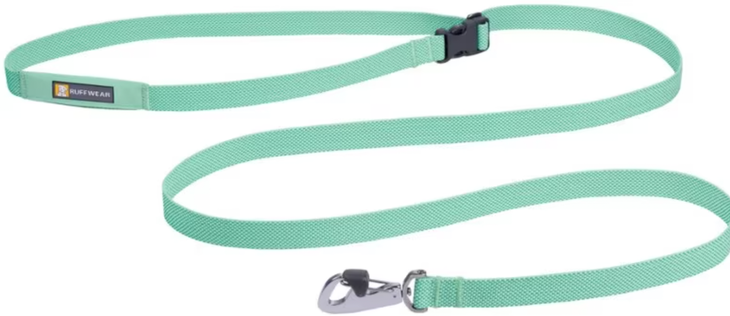 I've been searching for a while for a hands-free solution to hiking and running with my dog, and the Flagline turned out to be just the ticket. Other running leashes boast elasticity or multiple configurations, but the Flagline's beauty lies in its simplicity. An adjustable buckle lets me attach the leash around my waist or hold it in my hand. The 20-mm webbing is lightweight, so I barely feel it around my waist while powering up the trail. And when it comes time to let my dog off leash, the Flagline is compact enough to stow in a pocket or carry in my hand—the perfect solution for neighborhood runs when I'm not carrying a pack. A few thoughtful features round it out: the harness attachment is a lockable carabiner, so I can feel confident that my dog is secure even when she lunges at squirrels. A small, stretchy pouch on the webbing fits one poop bag so I can be prepared without having to carry the whole roll. While plenty of running leashes out there will get the job done, the minimalist, low-profile Flagline is a natural fit for any ultralighter's kit. —Zoe Gates, Senior Editor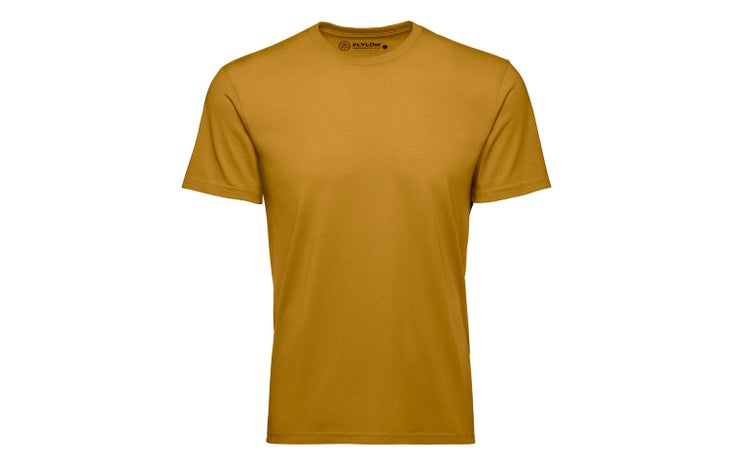 My Robb may be one of the most unremarkable pieces of apparel I own—a plain t-shirt, if a comfortable one. But year-round, it's in heavy rotation in my wardrobe. While it's comfy like a plain cotton t-shirt, the DriRelease fabric—a proprietary yarn made of 85% polyester wrapped in 15% cotton—wicks sweat nearly as well as the full-synthetic tees I own. The result: It's a perfect, not-too-technical-looking piece for those days when I'm dressing for work, but hoping I can sneak in a hike. I wore it layered under a hooded top and a vest on a snowy, muddy Earth Day group hike at Colorado's Roxborough State Park. It stood up to sweat, dripping icicles, and— once we were in the car—my mud-coated child, without ever feeling soggy or cold. —Adam Roy, Executive Editor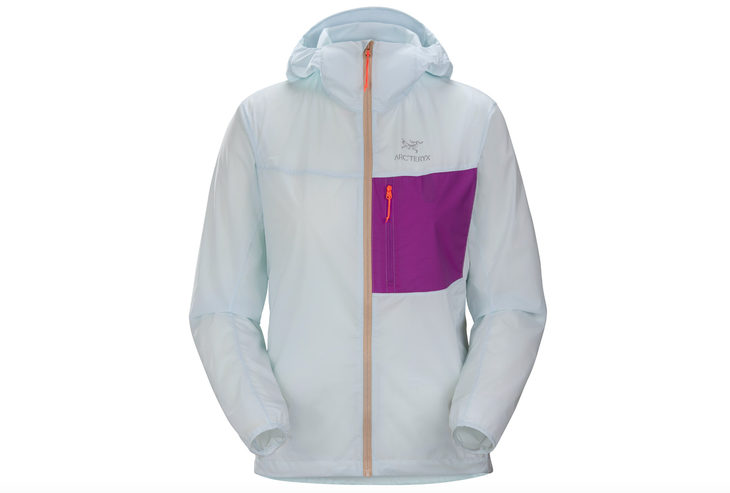 When I started packing for my weekend trip to Denver this month, I heard it could be windy in April, but I wasn't expecting hurricane-level winds blowing through the Front Range. (Denver recorded some gusts up to 90 miles per hour.) I could tell we were in for a blustery hike when the wind pushed against the car the entire drive to the Cheesman Canyon trailhead. As I stepped out of the car, I was glad I had my Arc'teryx Squamish Hoodie to protect me from the wind. Built with 30-denier nylon, the Squamish kept me comfortable during moderate sustained winds and kept me from feeling too much of the gusts. And in the moments when it wasn't too windy, the inside of the jacket didn't turn into a greenhouse from my body heat. It's so breathable that I'd wear it on hard-effort trail runs, too. Side note: The Squamish packs into its own chest pocket, which was helpful when I was cramming everything back into my carry-on to come home. –Emma Veidt, Assistant Editor