The Future of Ultralight Backpacking, According to Industry Experts
More people are going ultralight than ever before—and there's more gear out there for them, too. Three ultralight gear pros take the temperature of the rapidly growing category.
Heading out the door? Read this article on the new Outside+ app available now on iOS devices for members! Download the app.
Ultralight backpacking has seen a huge boost in popularity over the past decade. Frameless backpacks and tarp tents that once constituted only a niche part of the gear industry are now decidedly mainstream, and the ultralight cottage industry is busier and livelier than ever. All this growth begs the question: what's next? To get the lowdown on the future of ultralight backpacking, we turned to a few experts—Dan Durston, who designs ultralight tents and packs under the moniker Durston Gear; Andrew McIntyre, the owner of cottage gear brand Superior Wilderness Designs; and Lloyd Vogel, co-founder of Garage Grown Gear, an online retailer for ultralighters. Here are their theories, hopes, and hot takes about where the world of ultralight goes from here. 
Backpacker: There are a few key innovations over the years that have changed UL hiking drastically, like the introduction of silicon-nylon, sleeping quilts, and modern inflatable sleeping pads. Do you think there's still room for major innovations like that, or are we reaching a plateau?
Dan Durston: Innovations can be in the design (like a sleeping quilt instead of a bag) or in the material (like sil-nylon instead of canvas). I think we will see continued innovations in both areas. I don't have all the answers, but I think there are substantial ideas still left to uncover that will improve the function of almost all the major gear items like tents, packs, and sleeping pads. 
Andrew McIntyre: Fabric, design, and manufacturing processes will only continue to improve. In addition to fabrics like lightweight sil-nylon, we have also seen UHMWPE [Ultra-high-molecular-weight polyethylene] fabrics become increasingly common over the last decade or so. This fabric is incredibly expensive compared to traditional nylon or poly fabrics, but as the price gradually comes down, I think we'll see more of it incorporated into camping gear. Fabrics like the new Ultra lineup from Challenge Sailcloth have already helped to make our packs far more durable and lightweight than they have ever been before. 
Lloyd Vogel: I definitely do think we will reach an endpoint. The main changes we see now are small things [rather than major innovations], like vest straps for packs instead of traditional shoulder straps. Many of these innovations are the result of the fusion of different sports into backpacking, whether that's ultra-running, speed-hiking, or chasing trail FKTs. I guess you could call it the new world of competitive backpacking.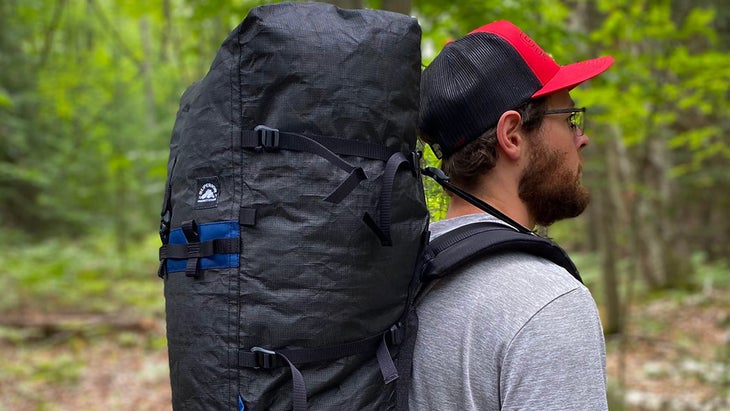 BP: Are there still "pain points" in backpacking gear that haven't been addressed?
Durston: Sleeping pads are one of the big ones. The shift to inflatable pads in the '80s was an improvement, and more recently the shift to thicker inflatable pads, but there is still a pretty strong correlation between weight and comfort. Truly ultralight pads just aren't that comfortable for a lot of people. They work, but nothing like a bed at home. I don't know what the solution is, but I am optimistic that advances in materials and design will enable better sleep in the backcountry. Rain gear also doesn't work well enough. Too many companies have put breathability above being reliably waterproof, even though the former is useless when the latter fails. And even when rain gear does stay waterproof, you still slowly get wet from sweat, condensation, or water creeping in. It requires a radical rethink.
McIntyre: This is really where cottage manufacturers shine. When we're out on a trip and notice a part of our kit that we feel is lacking, we can go home and tinker, or come up with a new piece of gear or a solution. The ability to do this fast—and even potentially change our own production on the fly—is definitely a perk of having a small production facility close to home. One of our main focuses over the past couple of years has been to try and make an ultralight load-hauling pack that is actually comfortable for heavy loads of 50 or 60 pounds, while keeping the pack around the 2.5-pound mark. It's a void in the ultralight pack market that we don't think has been addressed very well.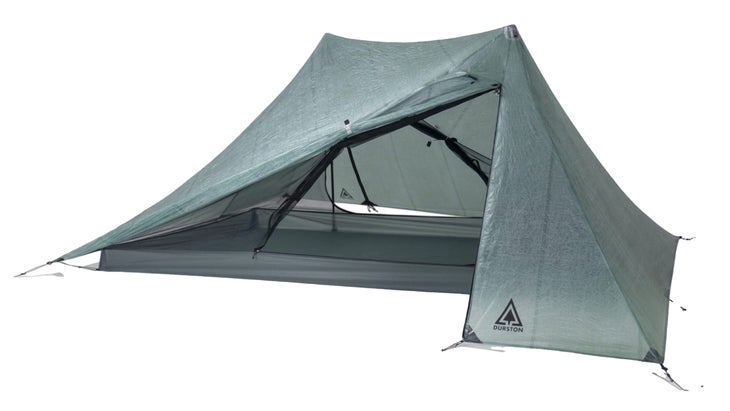 BP: Are there any new products or ideas you're experimenting with or particularly excited about?
Durston: On the design front, I have an idea for a tent that is a major rethink of freestanding tent design and—I think—a substantial improvement in storm-worthiness, spaciousness, and usability. It's also a very difficult thing to get right, so it will be a couple years until it's ready. On the materials front, we are working with a new partner who is doing amazing things with composite materials that may really shake things up. There are still some technological problems to solve, but there is a lot of promise to take a step forward even beyond the currently available composite materials like Dyneema and Ultra. 
McIntyre: We're currently taking a lot of what we learned in designing our load-hauling packs and trying to apply that to a much lighter overall backpack that is still very durable, comfortable and has the ability to be pushed up to 40 pounds or so when you really need it. We have packs in our lineup right now that do this very well, but most of them are in the 1.5-2-pound range. We'd really like to start getting into sub-20-ounce territory for a fully-framed and very comfortable backpack.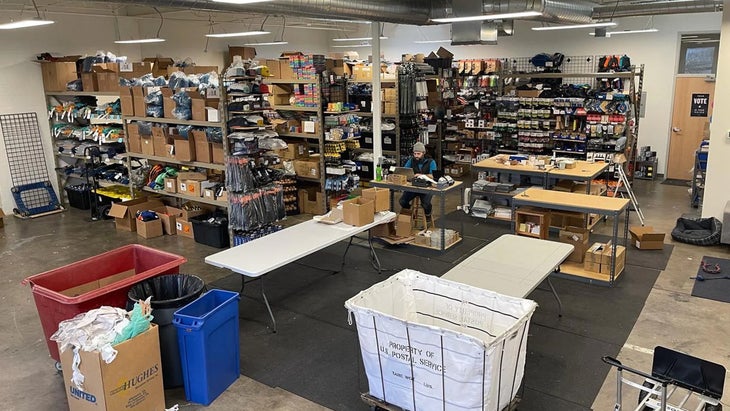 BP: What will the world of ultralight backpacking look like 15 or 20 years from now?
Durston: Advances in insulation will continue to be very slow, but fabrics may change a lot with more composite and woven UHMWPE options. Most backpacking gear is built from textiles, so a substantial advance here would have wide-reaching benefits. We'll also continue to see more electronics in the backcountry with the improving weight and technology of that field: better communications, access to information, sleeping pad pumps, and maybe even electricity used for other purposes like heat and ventilation. 
McIntyre: This industry is growing and changing rapidly. There are more [fabric and material] options available to us today than there were even five to six years ago, and my hope is that will continue. Better technology at a lower cost will definitely be a game-changer for smaller brands like us. 3D printing could eventually become the norm for backpack frames and other structural gear. 
Vogel: If you look at the Youtube or Instagram hiking influencers, so many of them are ultralighters, or ultralight-adjacent. I think that's a sign of where things are going. Even if technology and gear doesn't change drastically in the next decade or two, there will be a continued growth in the ultralight niche: more cottage brands, more cottage brands that turn mainstream, and more people out hiking and doing it in an ultralight way. The result will be a bigger, more competitive market that's more accessible for everyone.