The Brand Helping You Escape
Make great boots. Inspire people to use them. Here's how.
You've probably heard—or at least know in your gut—that spending time outside is good for mind, body, and spirit. In the past few years, researchers have proven the benefits with study after study showing that time in the outdoors can do everything from lowering blood pressure to reducing stress and anxiety to improving longevity. And you reap these rewards whether you favor strolling in your local park or thru-hiking a long trail. It's like a miracle drug with no side effects (unless you don't like getting a little dirty and sweaty).
More than 50 years ago, long before science weighed in, W.D. Sweasy understood the power of the outdoors. During a trip to Europe in 1964, Sweasy witnessed the hiking boom unfolding there and came back determined to help Americans hit the trails as well. His epiphany: the one thing everyone needs to hike is a pair of good shoes. As a member of the family-run Red Wing Shoe Company, making quality footwear was something he knew about. So Sweasy launched Vasque to make purpose-built trail boots and equip hikers with innovative, comfortable, and durable footwear.
Over the decades, Vasque has established itself as the hiker's hiking boot brand. That's because it operates at the highest level on two fronts: making great boots and inspiring hikers to use them. Here's how.
Innovating for the Trail
Since its inception, Vasque has paid close attention to what hikers really need, which has led to the creation of two of the most iconic hiking boots in history. 
In 1984, the streamlined, all-leather Sundowner debuted and became the defining backpacking boot of that era. A generation later, in 2004, the Breeze came out and revolutionized boots again, with an athletic design that prioritized breathability, low weight, and all-conditions comfort. Proof of its success? The Breeze has sold more than one million pairs, in all its forms, in the past two decades. The newest version, redesigned just last year, is eco-friendly as well, with recycled content in the collar lining, upper mesh, webbing, heel counter, waterproof layer, and midsole.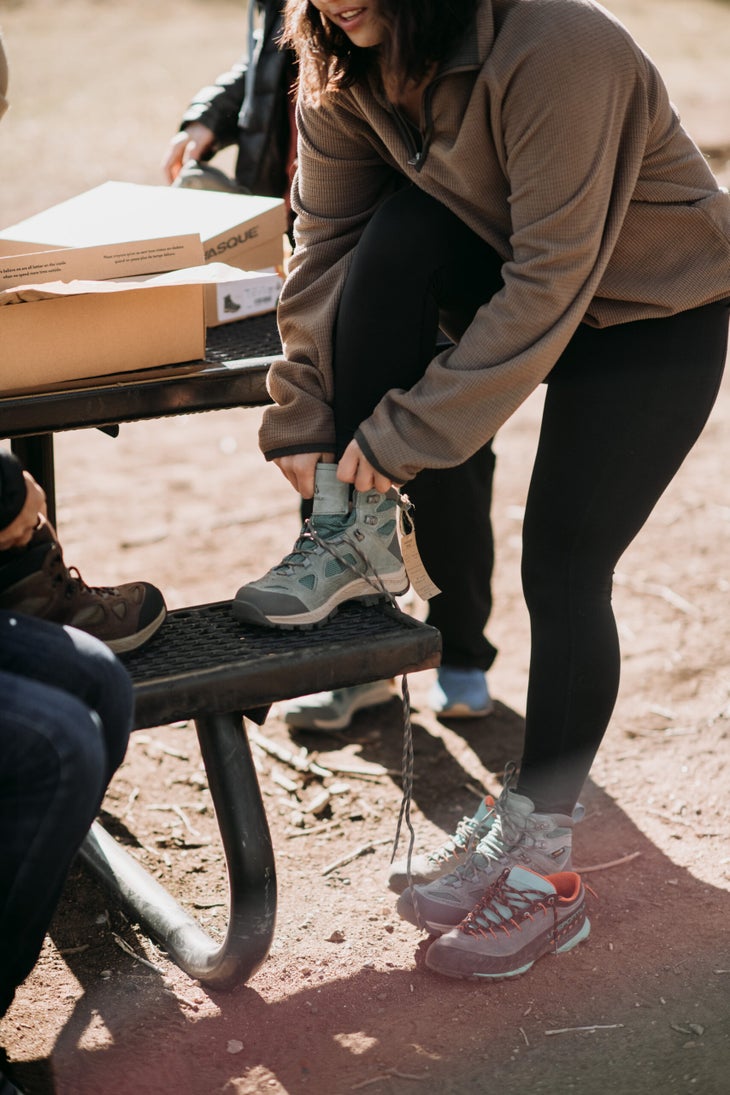 In recent seasons, Vasque designers have continued to innovate with a range of models. The Talus AT is a nimble, lightweight hiker with a leather-and-mesh upper that balances breathability and durability. The Torre AT is slightly more technical, with a wraparound rubber rand for added protection in rough terrain and a grippy sole for no-slip traction. And for backpackers tackling bigger trips, the full-grain leather St. Elias offers superior support in a long-haul boot that's instantly comfortable.        
Supporting Thru-Hikers
But Vasque's commitment to hikers only starts with making high-performance boots. As a founding sponsor of the Thru-Hike Syndicate, Vasque has been supporting thru-hikers on America's long trails for a decade. The partner-powered program gives critical resources to a diverse group of thru-hikers each year, helping to broaden participation and elevate the visibility of hikers with different backgrounds. In 2022, for example, the Thru-Hike Syndicate supported an ambassador with Type 1 diabetes. "We're thrilled to be the founding partner and footwear provider for the Thru-Hike Syndicate," says Joe Peters, Vasque's marketing director. "This program embodies the heroic stories of people finding reprieve outside—on some of the most scenic trails in North America.  For 2023, we expect many of the Thru-Hikers to be wearing the Breeze."    
Supporting All Hikers
Getting outside for any length of time—whether for a one-mile walk or a 2,000-mile trek—is what matters most. But even short outings can be a challenge in today's always-connected culture. That's why Vasque came up with the Log Outside Project, an event designed to give everyday hikers a little more incentive to disconnect and enjoy the outdoors. On March 18, Vasque showed up at Chautauqua Park in Boulder, Colorado, and made a simple offer: give us your phone while you enjoy an hour of outdoor time, and we'll give you a pair of Breeze boots. The result: 300 participants collectively spent 300-plus hours disconnected outside in a single day.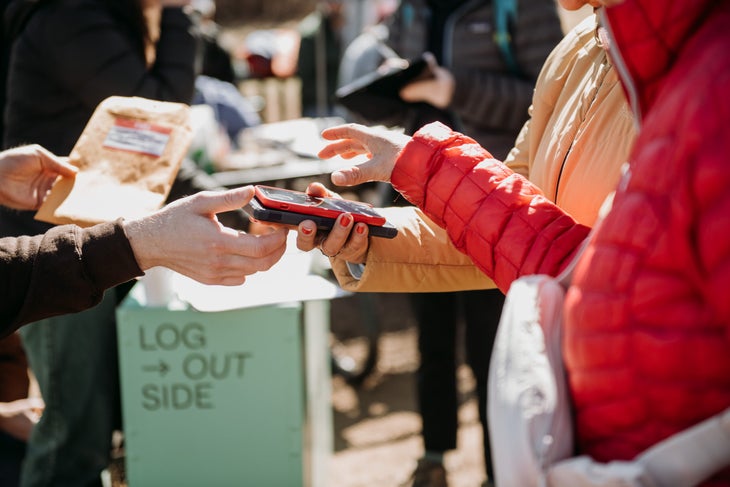 The event kicked off a 360-degree initiative to spread the Log Outside message far and wide. Vasque will ask customers to simply put down their devices and go outside, across all the brand's channels. It's not anti-technology—it's pro-disconnecting. That means giving social followers a refreshing reprieve: simply comment on Vasque's regional Instagram posts for a chance to win state park passes. It means reminders that just an hour outside can change your whole day. And it's a call to action: forget your phone on purpose and go enjoy a hike—on a trail or around your neighborhood.
---
Vasque was a pioneer by defining hiking as an activity back in the 1960s, and we've been quietly hiking along with folks who like to do the same ever since. Log Outside gives us the ability to be an advocate not only for hiking but also spending time outside, which is what we've always stood for.