The 5 Things Backpacker's Editor-in-Chief Takes on Every Trip
From indestructible socks to mood-boosting snacks, these are what made the cut.
Heading out the door? Read this article on the new Outside+ app available now on iOS devices for members! Download the app.
At BACKPACKER, we take our responsibility to provide readers with fair and accurate gear advice seriously. When you make a purchase through our site, we may earn a commission. 
I've been testing gear for more than 20 years, and I've seen a lot of things come and go. I've seen some classics emerge (hi, JetBoil), and I've also wildly underestimated a few things (hello, GoPro and stand-up paddling!). But the five products below are ones that have earned their permanent places in my pack.
Black Diamond Alpine Start Hoody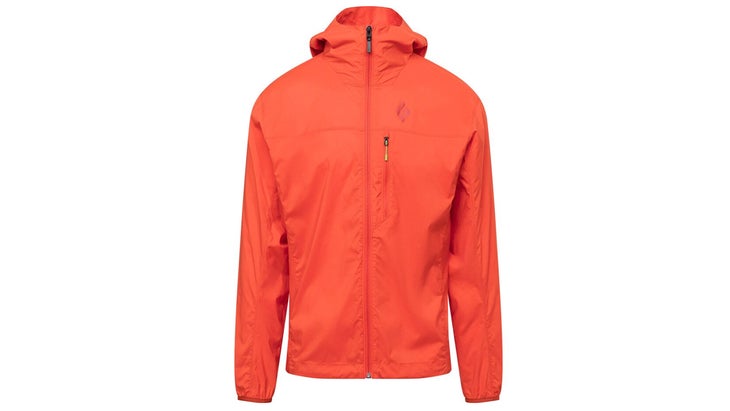 This is the most versatile and breathable shell I own, and I've packed it on nearly every trip for the past seven years. I live in the arid Rocky Mountain West (read: generally not much rain), and this diminutive-yet-tough softshell sheds wind and light precip like a forcefield. It's lightish at 7.4 ounces and packs to softball size. It's summited some gnarly peaks, mountain biked, and rock climbed with me as part of a layering system (it's primo in 30°F-55°F temps) and has no signs of serious wear, other than some persistent red-dirt stains on my backside. $165; Buy Now
Trader Joe's Super Sour Scandinavian Swimmers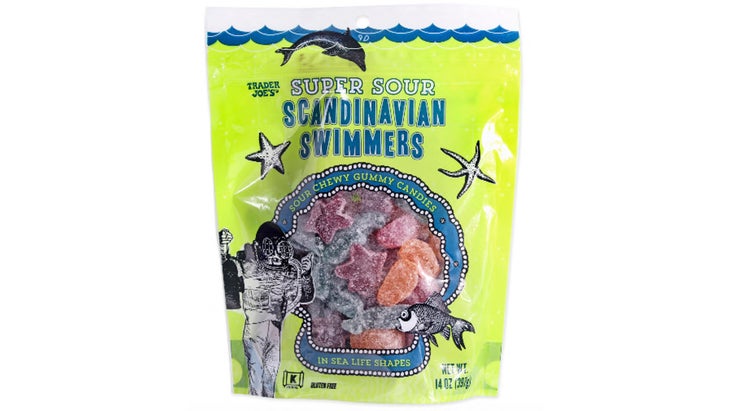 When it comes to snacks, I'm a bit of a hummingbird: I take them sweet and often. These gummies are a major pick-me-up anytime, but totally shine as a chaser to a dull energy bar or dessert after a bag of chili mac. Or, if I'm honest, as a side with breakfast. $3; Buy Now
Darn Tough Socks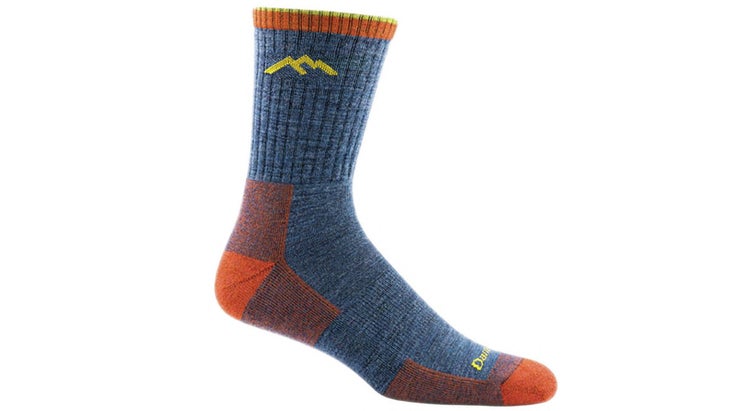 Literally any of them: Darn Tough is my go-to for all use cases. I wear the cushioned Hiker Boot Midweight Hiking Sock on most multiday trips and the comparatively thinner Light Hiker Micro Crew for dayhikes and trail runs. As a volunteer firefighter, I use the Westerner Over-the-Calf Lightweight Work Sock. What sets them apart is durability—I haven't worn through any yet (oldest pair: six years). When I do, they have an unconditional lifetime guarantee. And no matter how many days in a row I wear them, they feel snug. Starting at $23; Buy Now
Benchmade Mini Griptilian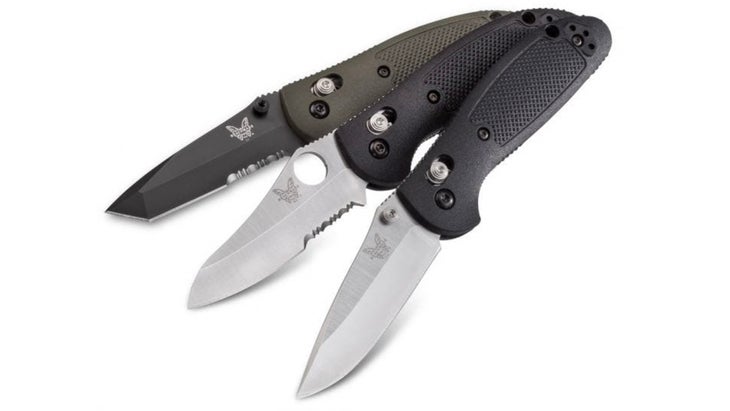 Multi-tools are for kitchen drawers and car-camping bins. And, okay, for some more gear-intensive trips with the chance of breaking stuff. But for the trips with a low probability of building a cabin or tightening bolts, I go for Mini Griptillian. I've had mine for 15 years, and not only has it retained an edge (I sharpen every year or so), it's also (still) the smoothest-opening, most secure and balanced pocket knife I've used. I've cut cord, cheese, salami, and even whittled make-shift tent stakes. At 2.8 ounces, it's not ultralight, but it's a great everyday carry. I find the model with the serrated edge more versatile and excellent for cutting cordage. $125; Buy Now
AeroPress Coffee Maker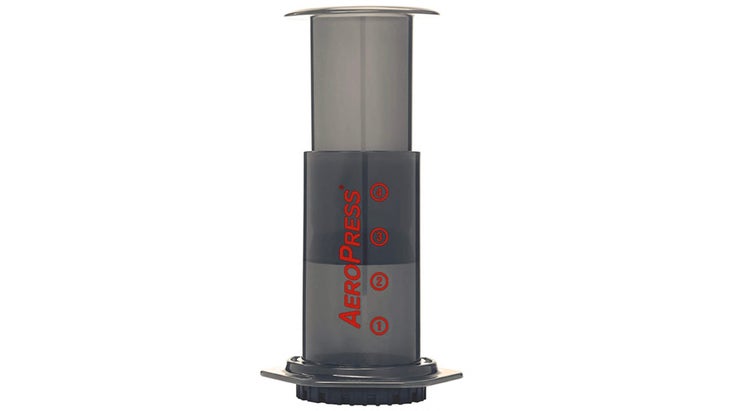 Long trips? Instant. Everything else? This. It's basically a single-serve French press, minus the grit and mud. It makes such a good cup, I even use it at home. Put in your grounds, add just-off-the-boil water, stir, steep, and slowly plunge. This great cup of coffee makes a cold, wet morning comfortable—or is a cherry on top of a perfect morning, too. Clean-up isn't as easy as instant but it's far better than drip or French press: just remove the filter cap, and press the plunger until the grounds pop into your trash bag in puck form. $35; Buy Now