The 26 Best Gifts for Backpackers of 2021
From freeze dryers to dog vests to waterproof packable backpacks and everything in between, we gathered the gifts that will make the 2021 holiday season the best yet.
Photo: Appalachian Gear Company
Heading out the door? Read this article on the new Outside+ app available now on iOS devices for members! Download the app.
Backpackers and hikers can be finicky about gear, which only makes it harder to know what to gift them. But everyone has something they need, whether it's a sleeping bag, a pair of boots, or a new spork. And if there really isn't anything they need, we're willing to bet there's something they want—something smart that will help make their next hike just a little more enjoyable. From $17 to $2,500 (yes), here are 26 of our top picks.
Still looking for more? Check out our Winter Gear Guide for our favorite apparel, equipment, and accessory picks for winter 2022.
When you make a purchase through our site, we may earn a commission.
Biolite AlpenGlow 500, $80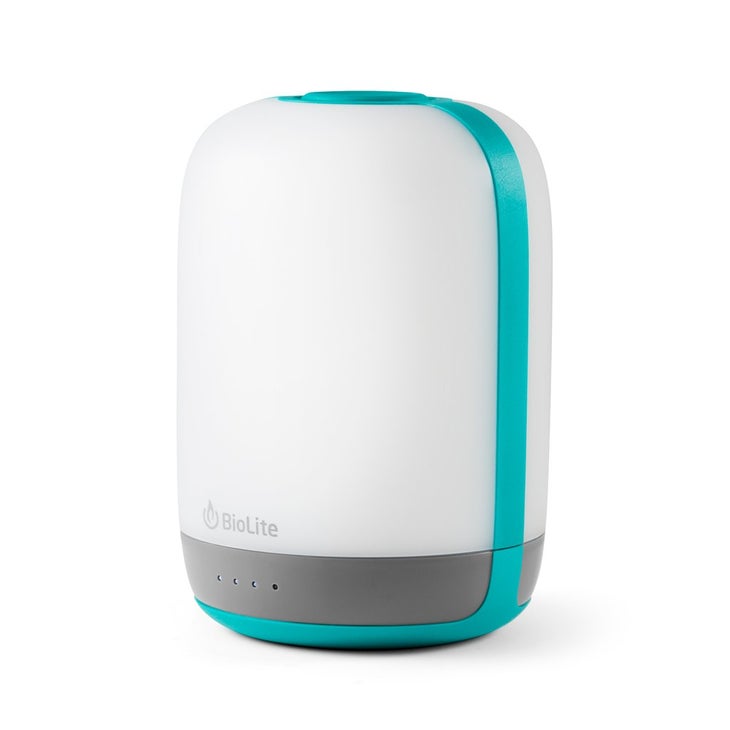 Put on a light show at camp with this 500-lumen rechargeable lantern that casts a rainbow of colors. Switch from a warm campfire glow to a bright task light to a two-tone aurora borealis display by pressing the button or shaking it to rotate the mesmerizing colors. It weighs 13.4 ounces, but if you're looking for something lighter, the AlpenGlow 250 only weighs 7.4 ounces. Buy the Biolite AlpenGlow 500 now
Tiny Tents Basecamp Dome Tent, $40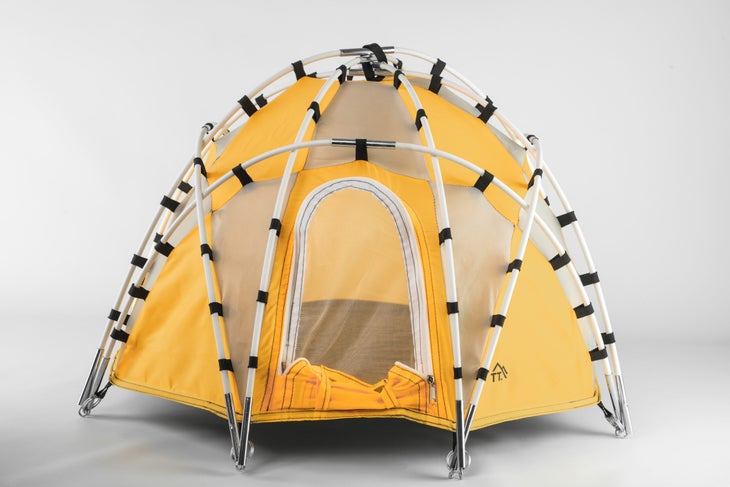 For fans of miniature things, consider this tiny Basecamp Dome Tent. The 15-inch geodesic-dome mountaineering tent can be used as quirky home decor, a toy for outdoor-loving kids, or a camp-themed shelter for adventure pets. Mesh windows, ultralight poles, and the tarpaulin floor imitate the real ones pitched at Everest base camp. Buy the Tiny Tents Basecamp Dome Tent now
Matador Freerain22 Waterproof Packable Backpack, $100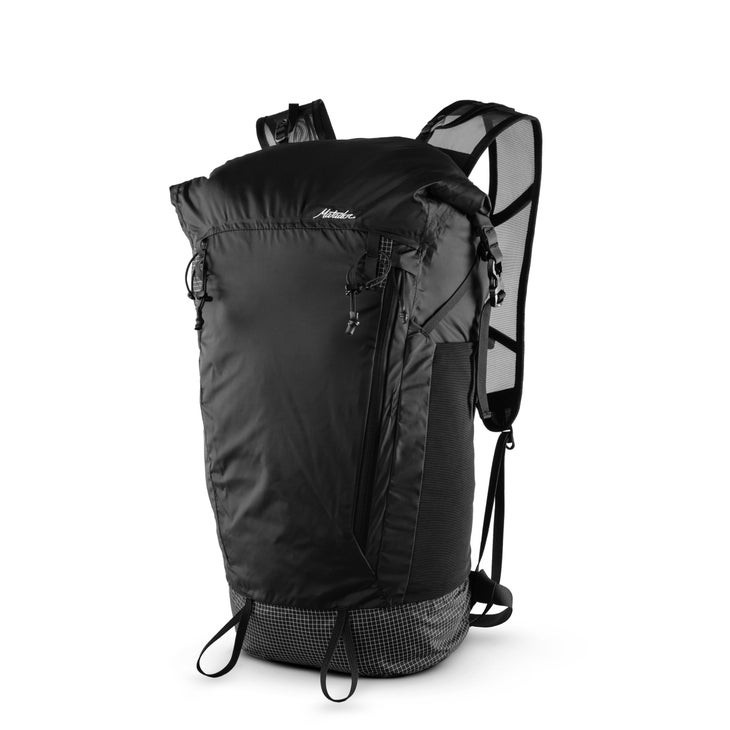 Every hiker needs a compact daypack. At 10.6 ounces, the Freerain22 can be compressed to fit into a duffel bag for traveling or a large frame backpack to be used for quick day excursions from camp. The 50-denier nylon ripstop fabric is seam-sealed and fully waterproof. Contoured shoulder straps distribute weight, and the removable hipbelt adds support. Buy the Matador Freerain22 Waterproof Packable Backpack now
Men's Jack Wolfskin Down Jacket, $180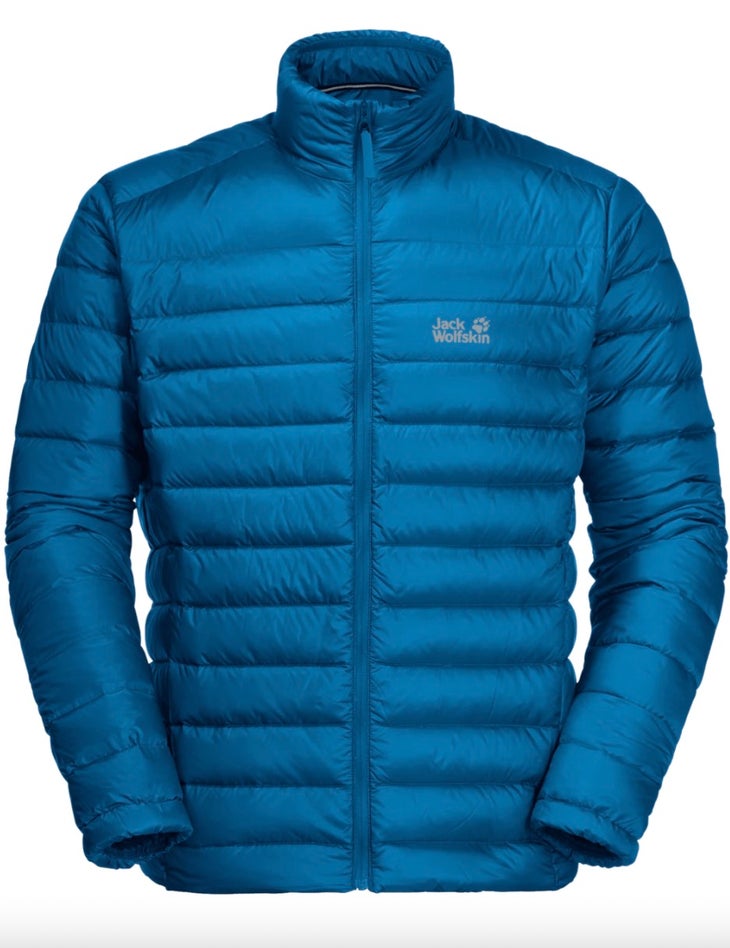 Jack Wolfskin's Pack & Go! series is built for energetic outdoorists needing a do-it-all down layer. This 700-fill jacket made from polyamide ripstop fabric shields against wind chills and shrugs off light rain. It packs down to the size of a Nalgene, and at 10.6 ounces (m's M), it's perfect for cold-weather hikes. Buy the Men's Jack Wolfskin Down Jacket now
Women's Orvis PRO Insulated Hoodie, $249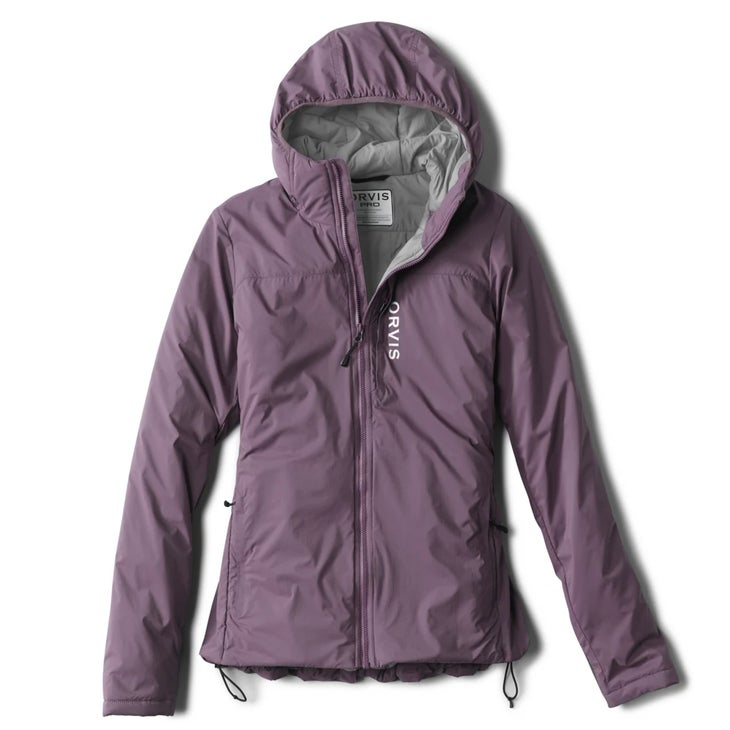 This insulated softshell jacket keeps you insulated and warm in temps down to 20°F. Wear it on its own as a midlayer or add a shell for even more warmth. The synthetic nylon and polyester material is lightweight and packable, and reinforced arm cuffs don't snag or wear out quickly over time. The fitted hood traps heat on blustery days, and four zippered pockets—chest, interior, and two hand pockets—provide storage for gloves, your phone, and hand warmers. Buy the Women's Orvis PRO Insulated Hoodie now
Appalachian Gear Co. Ugly Bag, $285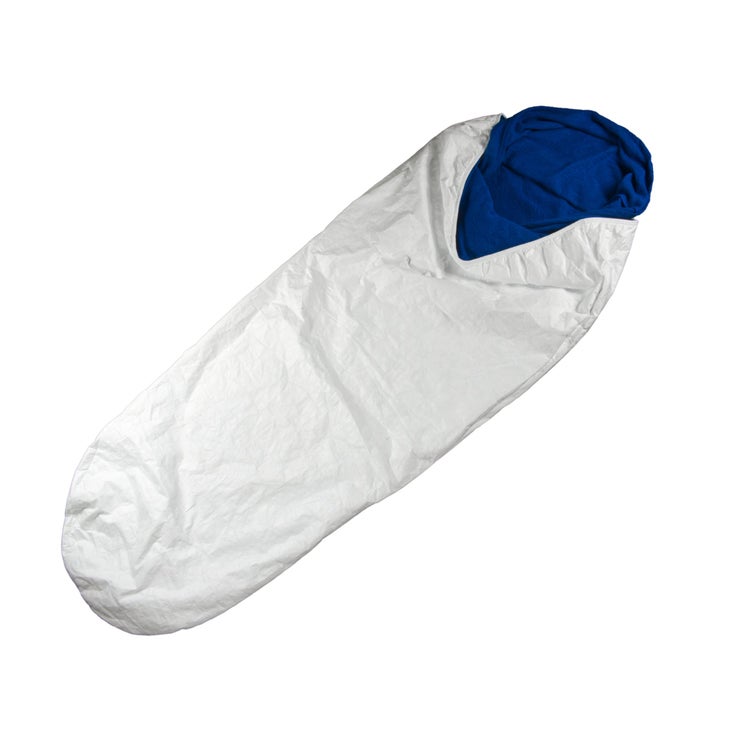 Looks don't matter as long as you're comfy. The Ugly Bag is lined with 100% Alpaca fleece, which regulates temperature and moisture through the night, resists developing odors, and ventilates when you get too hot. The lining extends beyond the Tyvek shell to create a turtleneck feature that wraps around your body like a blanket. The whole thing weighs 2.5 pounds. Buy the Appalachian Gear Co. Ugly Bag now
Kane Footwear Revive, $70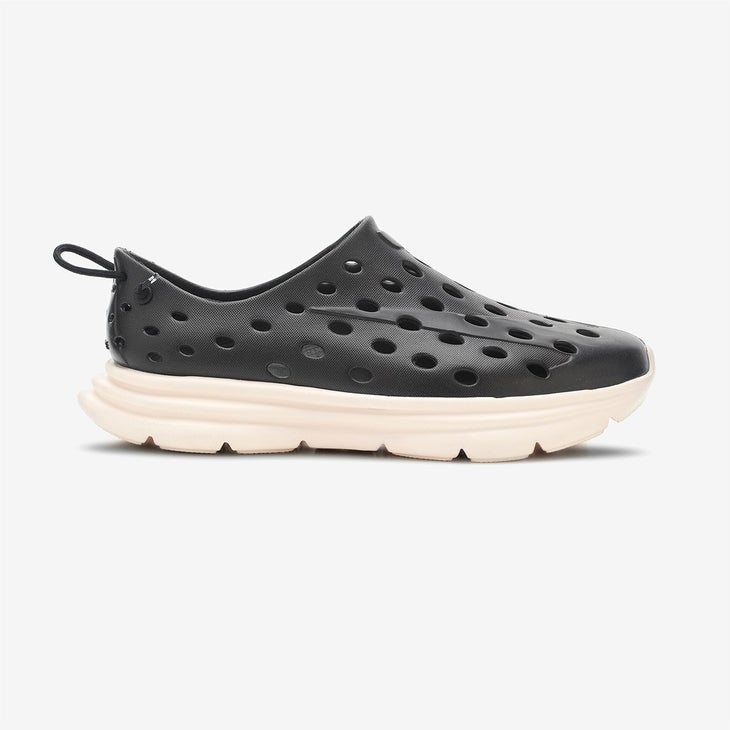 After long days on the trail, your feet and legs need a break. Speed up recovery by wearing Kane Footwear's Revive slip-ons, built from a renewable sugarcane-based foam and designed in collaboration with a sports podiatrist. The 31mm cushioning below makes it feel like you're walking on air, and nodes on the sole stimulate blood flow. Buy the Kane Footwear Revive now
Helly Hansen Generator Backpack, $180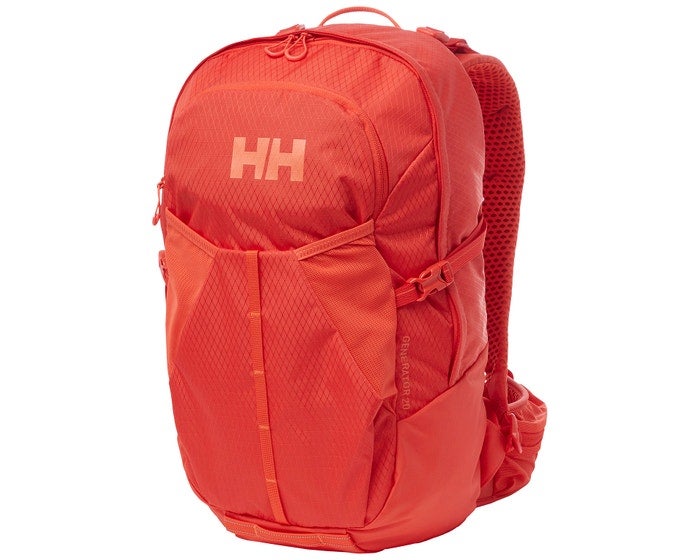 Whether you're day hiking or mountain biking, this unisex 20L pack is built for any excursion. The U-shaped opening makes it easy to stow layers and hydration, while the expandable front stuff pocket is good for storing a rain jacket or other quick-grab items. Stretch mesh hip belts come with pockets, and the adjustable harness comfortably supports whatever you're carrying. Buy the Helly Hansen Generator Backpack now
Benchmade 535BK-4 Bugout, $275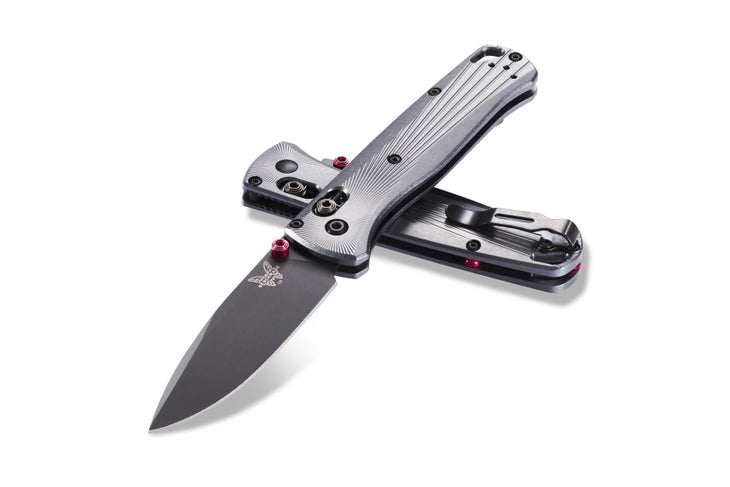 This capable, compact Benchmade pocket knife is a must-carry on multi-day trail adventures. The 3-inch stainless steel blade cuts kindling or tangled webbing, and the metal will last longer than titanium-plated or nickel-coated models. A lanyard hole on the aluminum handle adds one more carrying option along with the clip. Buy the Benchmade 535BK-4 Bugout now
Eureka Midori 2 Person Tent, $180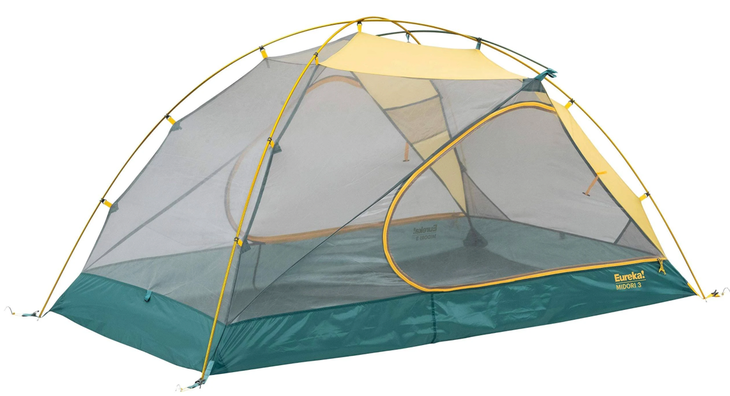 Tents are usually the most expensive part of a backpacker's kit, but it is possible to find quality for less. For the better part of a decade, we've been fans of Eureka's Midori, which our testers called "spacious, durable, and affordable." With a 30.6-square-foot interior and a peak height of 3 feet 7 inches, it's respectably sized even for larger testers. At 4 pounds, 11 ounces per person, it may not be the lightest shelter out there, but it's modest enough to get your favorite new backpacker out there. Buy the Eureka Midori 2 Person Tent now
​​
Lolë Ellie Dog Jacket, $45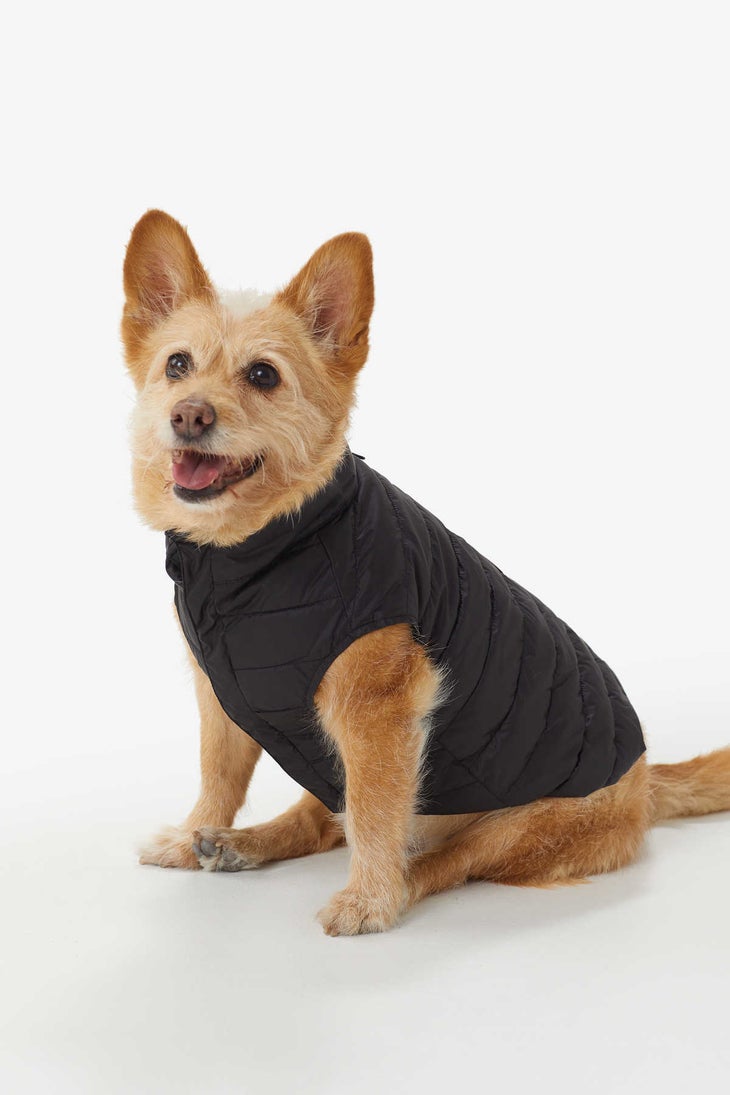 Don't forget about kitting out your dog this year. Keep him warm on chilly hikes by bundling him in this baffled synthetic jacket that comes in sizes S to XL for all dog breeds. A zipper on the back provides easy access for attaching a leash to a collar. Lolë repurposed unused fabric into these coats to keep materials out of the landfill. Buy the Lolë Ellie Dog Jacket now
Lifeproof NËXT Case for iPhone 13, $80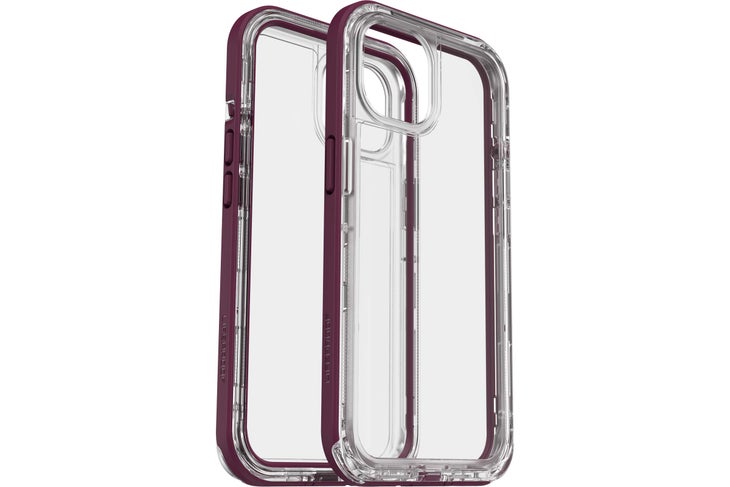 [Sponsored] This clear case combines performance with impact. The NËXT case can survive falls from 2 meters while maintaining a low profile style. When you purchase $1 is donated to the nonprofit partner of your choice, plus the case is made of 55% recycled plastic. It's a purchase you can feel good about. Buy the Lifeproof NËXT Case for iPhone 13 now
Shwood CAMP Trail Sunglasses, $79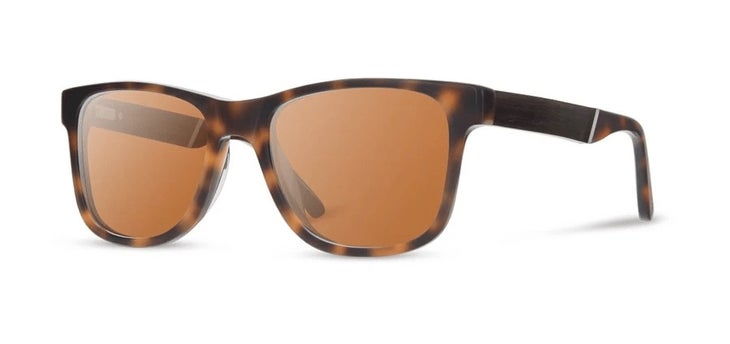 Made from plant-based bioplastic, this pair of Camp sunnies are as sustainable as they are durable. Polarized lenses set in a classic frame fit a variety of face shapes while protecting eyes from harsh UV rays. The real wood inlays are a nice, nature-derived detail. Buy the CAMP Trail Sunglasses now
How to Forage for Mushrooms without Dying, $17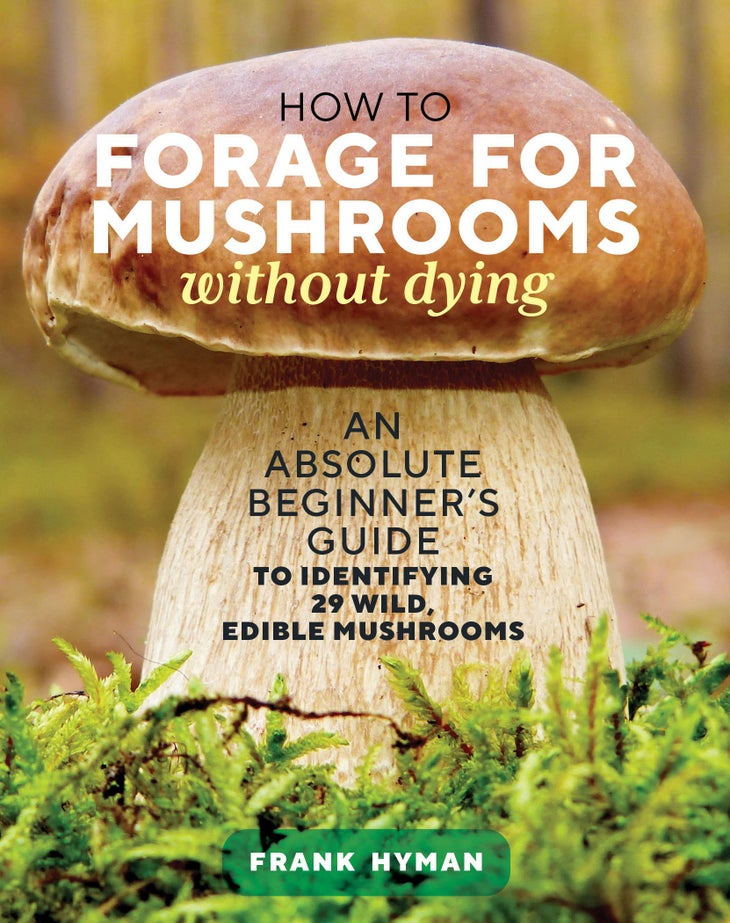 Written by expert shroom forager Frank Hyman, this field guide walks you through how to identify 29 edible varieties in the wild and how to avoid the kind that will make you sick. Photos are clear, descriptions are detailed, and the author has a great sense of humor. It's small enough to slip into your pocket or pack for on-the-go identification. Buy How to Forage for Mushrooms without Dying now
Youer's Treasure Dress, $159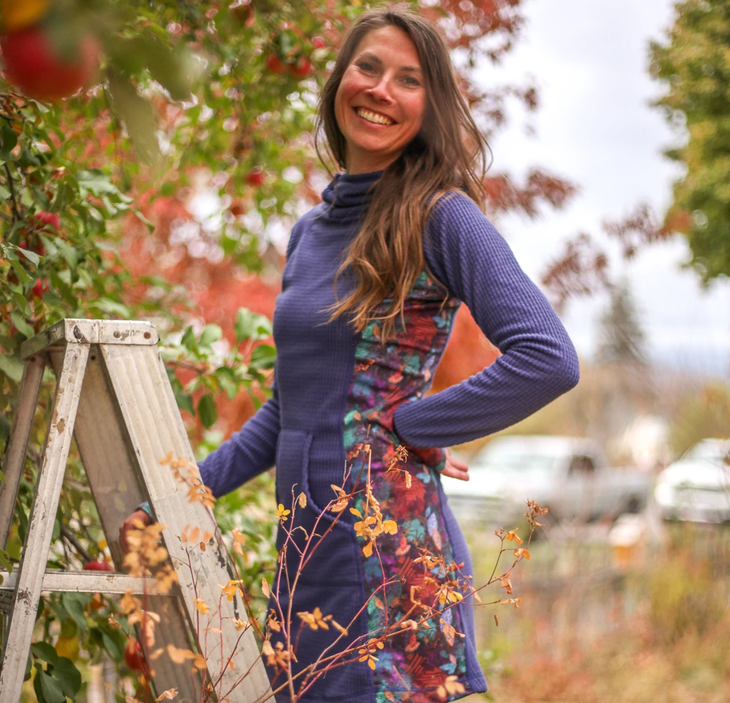 Hiking in a dress has never been more comfortable. Sewn from pillowy recycled poly grid fleece, Youer's Treasure Dress insulates and breathes on winter trips. Kangaroo pocket, thumb holes, and a snap-up hood keep every part of your body warm. Recycled poly and spandex side panels stretch as you do. Sizes are inclusive, ranging from XXS to XXL. Buy the Youer Treasure Dress now
Kuiu Base Camp Insulated Snap Shirt, $150
When weather is fraught, swinging from cold to hot and back again, you want a jacket that's going to adjust to changing conditions. The 20-denier, two way stretch ripstop nylon breathes like a softshell, while the DWR-coated sheds light moisture. It also looks as good in town as on the trail. Sizing goes up to 3X. Buy the Kuiu Base Camp Insulated Snap Shirt now
Allbirds Trail Runner SWT, $138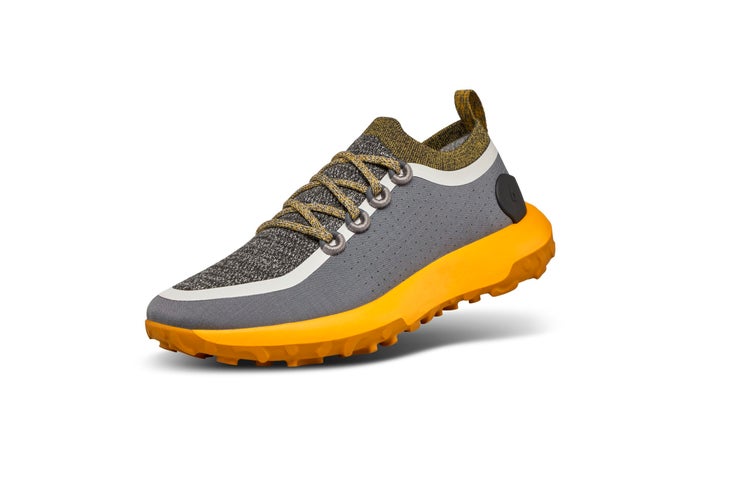 This lightweight trail shoe is made entirely of natural materials—sugarcane-derived foam, wool lining, recycled plastic laces, and FSC-certified rubber. Macaroni-shaped lugs grip terrain, even loose gravel. With a 7mm heel-to-toe drop, the SWT falls into the medium drop category, and the cushion will save your soles over many miles of trail. Women's and men's are available. Buy Allbirds Trail Runner SWT now
Wuru Wool Merino Lightweight Hoodie, $80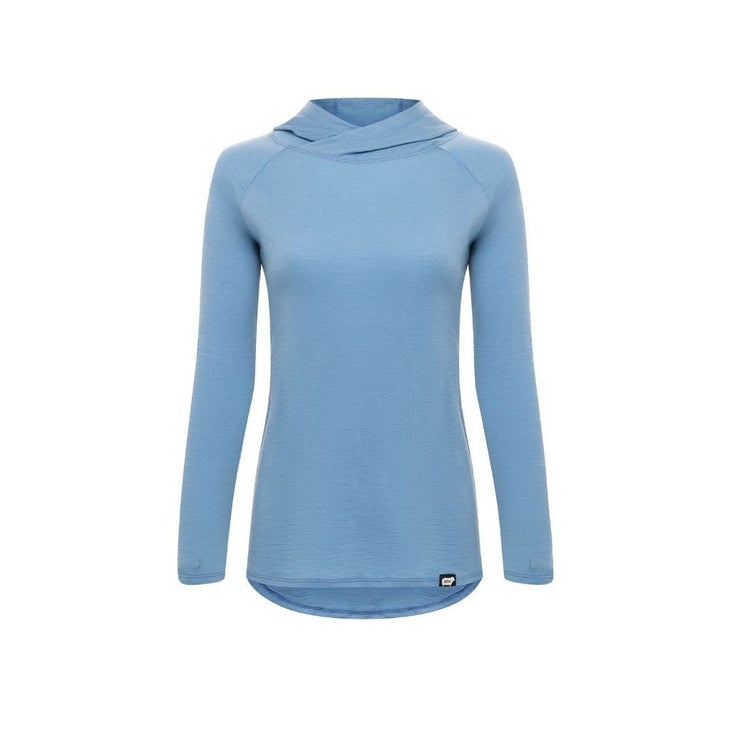 Keep the sun at bay with a lightweight merino wool layer complete with UPF 40+, natural wicking and antimicrobial properties, and a hood that fits over a helmet or hat. A touch of nylon adds durability, and soft thumb loops prevent the sleeves from riding up. Available in women's and men's sizes. Buy the Wuru Wool Merino Lightweight Hoodie now
Wacaco Nanopresso, $85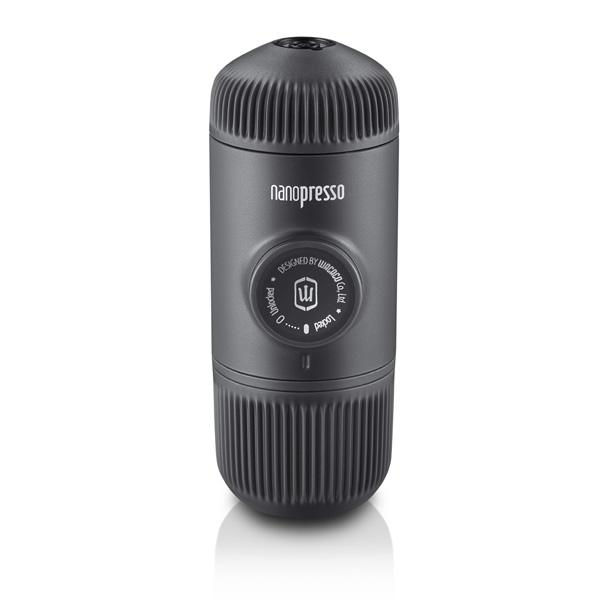 It's true: You can still brew tasty espresso in the backcountry with this nifty little device. It's as small as a sunglasses case and weighs 11.8 grams. Load it with grounds, fill it with hot water, pump the handle, and squeeze out a fresh and creamy shot. Store it in its included case to keep it protected from scratches, bumps, and dust. Buy the Wacaco Nanopresso now
Outdoor Vitals LoftTek Hybrid Booties, $45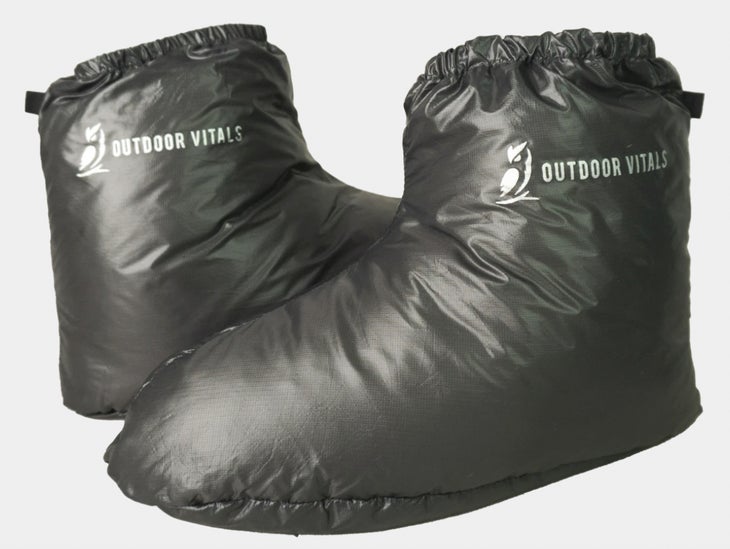 Give the gift of coziness. These down alternative booties are treated with DWR and made from a 10-denier ripstop nylon for durable and water-resistant comfort. Seal in warmth with the elastic band, and compress it down to the size of a baseball that only weighs about 3 ounces when the night is over and you're ready to pack up your tent. Buy Outdoor Vitals LoftTek Hybrid Booties now
Osprey Heritage Waist Pack, $60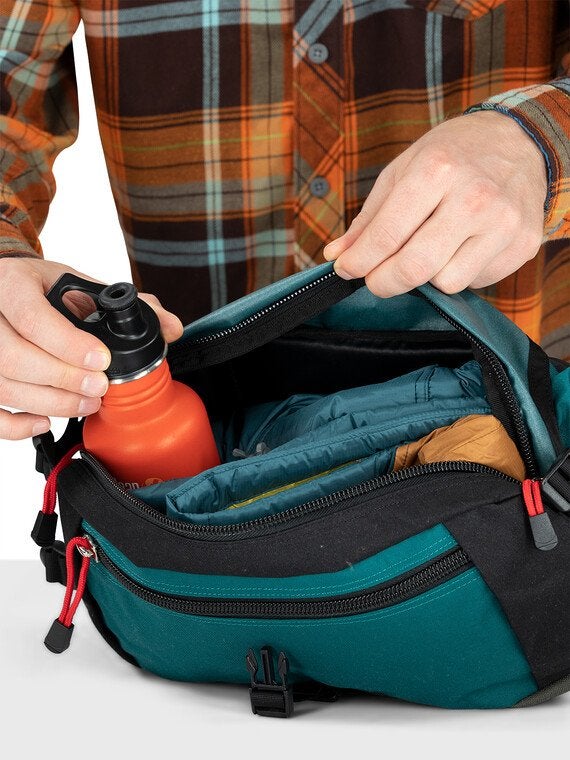 Inspired by a style pulled from the archives, this 8-liter fanny pack can be worn around the waist or slung over a shoulder for a short-and-sweet day hike. Recycled high-tenacity nylon and a PFC-free DWR treatment sheds light precipitation. The main zippered compartment holds a small water bottle, the front pocket holds your phone and keys, and dual side compression keeps everything from bouncing around. Buy the Osprey Heritage Waist Pack now
Gordini Front Line LT Gloves, $50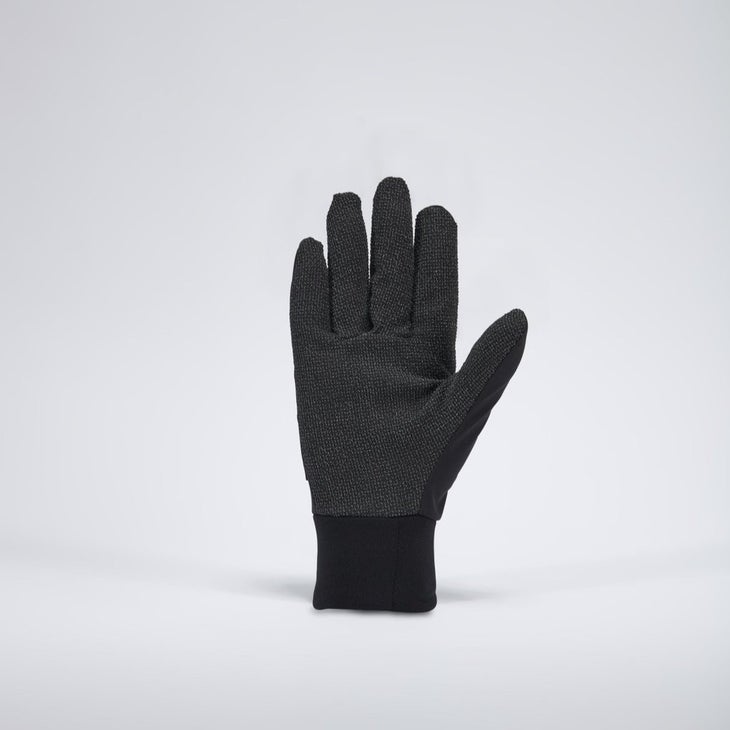 Keep your fingers from freezing on winter hikes and early-morning jogs. With a Primaloft fleece cuff and moisture-wicking lining, the Gordini Front Line LT Gloves provide insulation without overheating your hands. Schoeller Keprotec on the palm and wrap caps with Kevlar help you grip onto your trekking or ski poles. Available for men and women. Buy Gordini Front Line LT Gloves now
Big Agnes Sidewinder Sleeping Bag, $250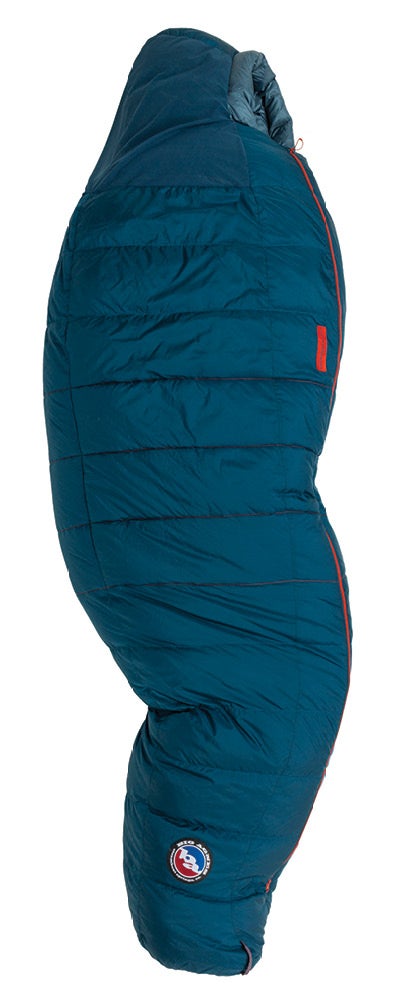 This traditional mummy bag was designed for side sleepers with a long ambidextrous zipper that stays out of the way when you're rolling around. Body mapped insulation provides warmth while minimizing pressure points at the hips and feet. The jacket-style hood cinches down to keep you snug. It comes in 20°F and 35°F styles. Buy Big Agnes Sidewinder Sleeping Bag now
Erem Xerocole Expedition, $200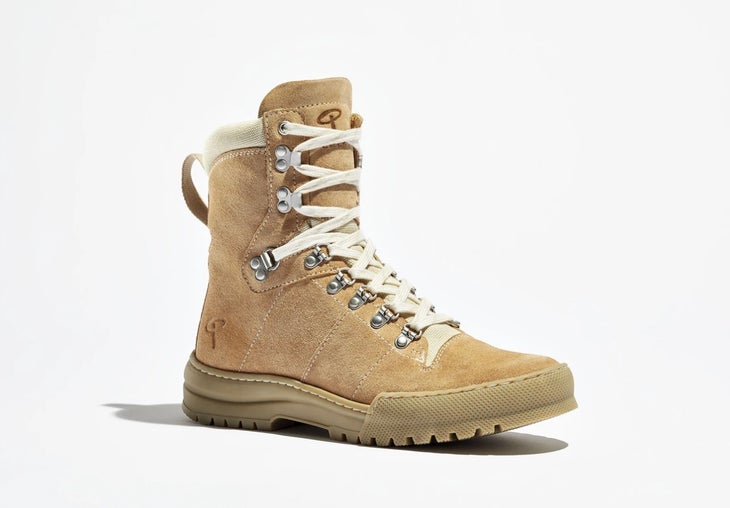 Built for desert hikes, this boot from new brand Erem is designed to handle sand, cactus spines, and a range of temperatures. The 70 percent recycled rubber sole features arrow-shaped lugs for maximum traction, while the cork footbed absorbs shock. Buy Erem Xerocole Expedition boots now
G3 Pivot Trek Poles, $159
These trekking poles are made for every terrain from backcountry skiing to rocky trails. They fold down to 13.75 inches (short) or 15.25 inches (long) for stowing in your pack, and the thumb-sized hole on the handle is useful for anchoring guy lines. Buy G3 Pivot Trek Poles now
Fjällräven Vardag Classic Beanie, $30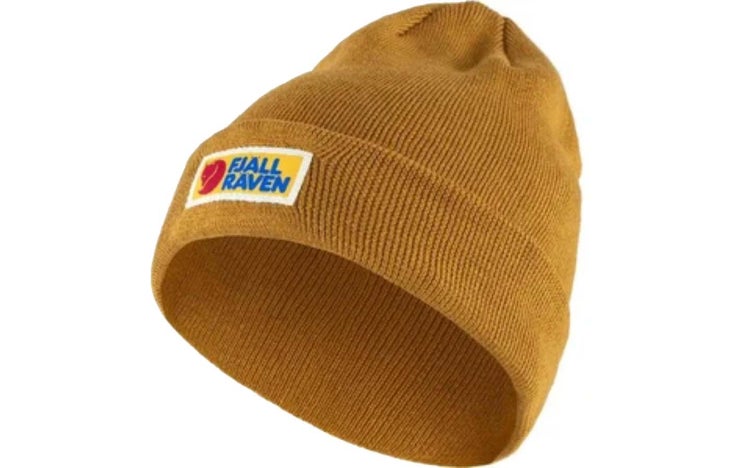 A good beanie is a must for winter adventures, and the clean, classic look of this one means you won't want to take it off when you hit the town afterward. Made of quick-drying knitted polyester, the Vardag is simple and durable, and features Fjällräven's old-school 1970s logo on the front. Buy Fjällräven Vardag Classic Beanie now
Harvest Right Small Home Freeze Dryer, $2,495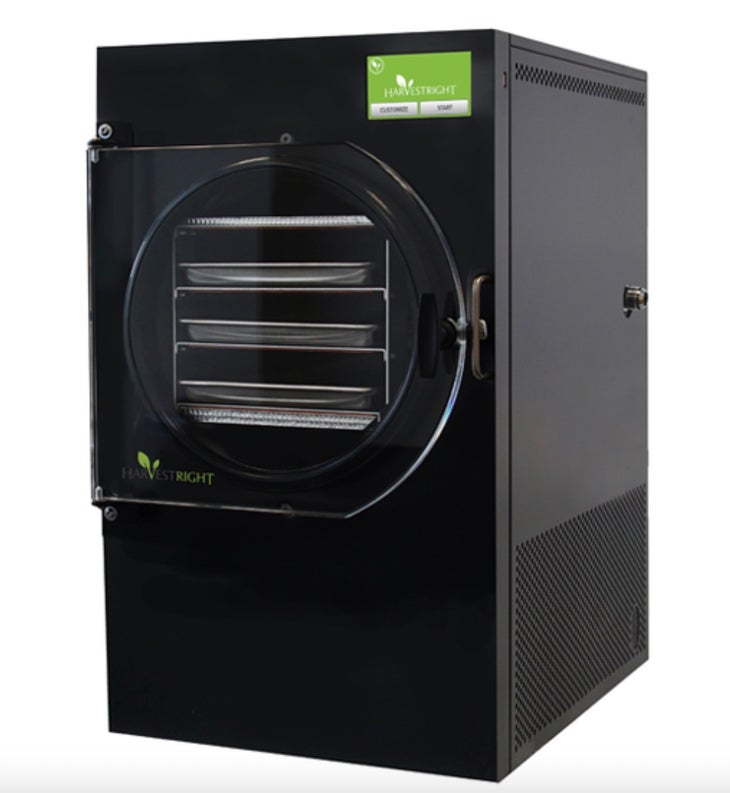 Backpackers serious about nutrition will appreciate this splurge. About the size of a mini fridge, this freeze dryer retains flavor, freshness, and nutrients in meats, dairy, produce, and prepared meals. The small model can freeze 4 to 7 pounds per batch. Buy Harvest Right Small Home Freeze Dryer now