The 2015 Valentine's Day Gift & Getaway Guide
6 Valentine's Day gifts for your outdoorsy sweetheart, plus 4 tips for a romantic backcountry getaway.
Heading out the door? Read this article on the new Outside+ app available now on iOS devices for members! Download the app.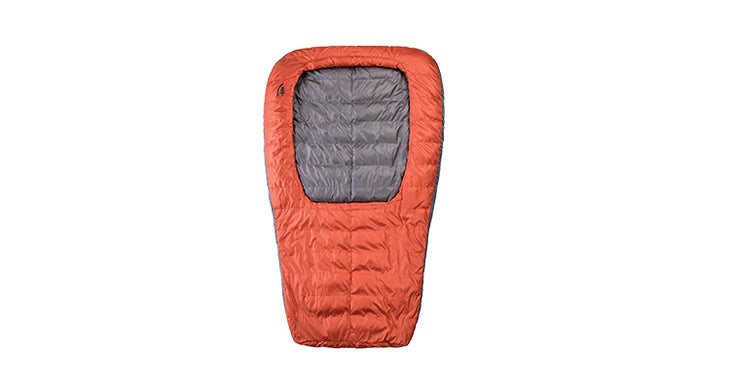 The Duo eschews zippers for a 64-inch-wide integrated "comforter," weighs less than 2 pounds per person, and boasts excellent compressibility for its size. Frankly, the rest of the reasons we love this bag aren't suitable for a family publication, so you'll have to use your imagination. $499; 3 lbs. 15 oz.; 30°F; sierradesigns.com
Quaff pinot in style with this high-class pairing of Vapur's 750-ml Vintage Wine Carrier with govino's shatterproof stemless glasses. Durable enough for the wilderness, fancy enough for dinner parties at home. $25; 1 oz.; vapur.us (Photo by Andrew Bydlon)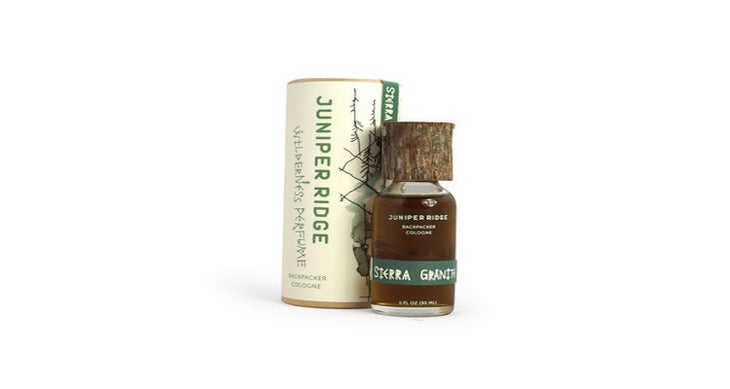 Skip the department store perfume aisle and get your beau one of Juniper Ridge's wilderness-inspired scents instead. Each fragrance is wildcrafted from pine, conifers, bark, and wild herbs. $60; juniperridge.com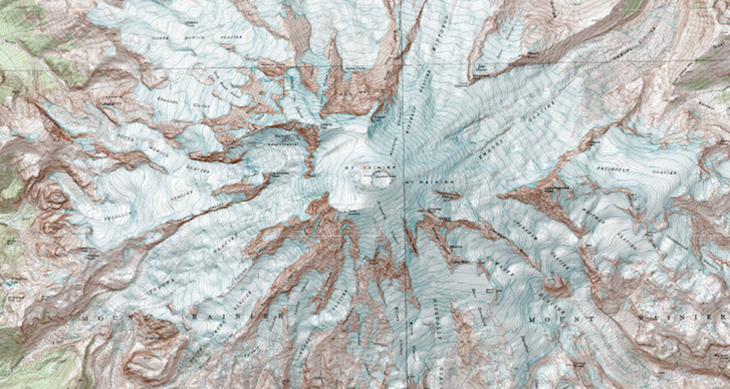 What's more romantic than planning your next big adventure together? Design a custom topo for any backcountry getaway with Trimble's expert mapmaking toolkit. Or print a poster-size version of your special spot. From $14.95; mytopo.com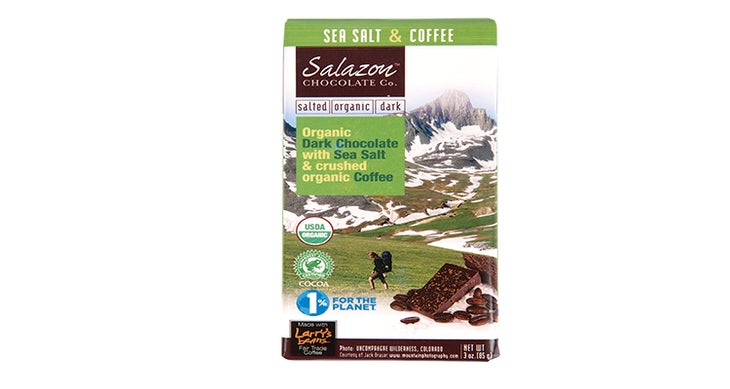 With apologies to Russell Stover, you can do a little better in the chocolate department. Salazon bars are made with 100% organic Fair Trade-certified Hispaniola beans and sprinkled with natural sea salt. Each sub-3 oz. bar delivers 190mg of sodium to help replenish electrolytes—perfect for recovering from any vigorous activity. $4; 2.8 oz.; salazonchoc.com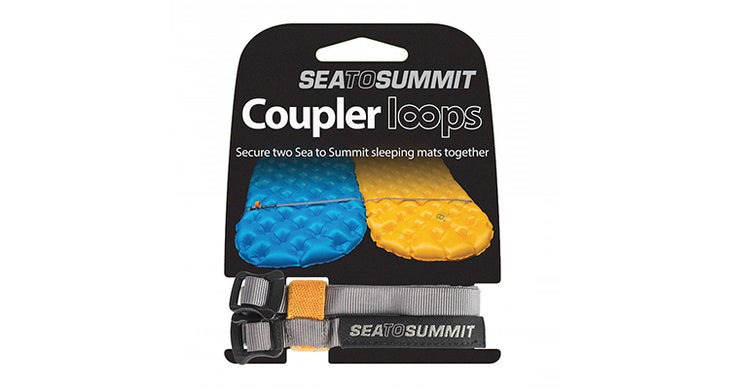 Banish the dreaded pad gap and snuggle even closer to your partner by using this .5-oz cord to cinch your sleeping pads together. $10; seatosummit.com
4 Tips for Spending Valentine's Day in the Backcountry
1. Plan an easy overnight.
You've got the whole rest of the year to push your limits. Consider Valentine's Day an excuse to keep it simple for a change. Pick a destination that's relatively close by and plan on logging a manageable amount of miles that'll allow you to get into camp well before sundown. You're going on a romantic getaway, not a death march.
2. Think ultraluxe rather than ultralight.
This isn't the time to fret over a few extra ounces, either. Stock up on cuddly layers and warm socks. Bring your thickest sleeping pad. Heck, bring two pillows apiece. If you're headed for wintry conditions (hello, Northeast!), pack a winter-ready stove like the Jetboil Joule to melt snow and boil plenty of water for hot drinks.
3. Cook up something hearty and delicious.
No advance reservations or overpriced prix fixe menus here, but you can still enjoy a memorable Valentine's Day meal. Bring fresh meat and vegetables to cook up a hearty stew, or indulge in gourmet red gnocchi that wouldn't be out of place at a fancy bistro.
4. Don't forget the tunes.
Build a playlist in advance, then bring along a wireless Bluetooth speaker—big or small—to set the mood with classic Motown hits or the crooner of your choice.