The 5 Best Camping Stoves for Cooking Up Tasty Meals on the Trail
Fire up a backcountry meal to remember with these camp-friendly cookers.
Heading out the door? Read this article on the new Outside+ app available now on iOS devices for members! Download the app.
Contrary to what your non-hiking friends may think, going backpacking doesn't mean you have to subsist on GORP. Hiking stoves have come a long way from their bulky, inefficient origins, and can boil water for tasty dehydrated meals in mere minutes or cook elaborate, rib-sticking camp fare on their own. These five models are our favorite stoves on the market right now for a variety of budgets, culinary complexities, and hiking conditions.
What to Look for in a Camping Stove
The majority of camping stoves come in two varieties: canister and liquid-fuel. Canister stoves are generally lighter, more packable, and less expensive, and use pressurized propane/isobutane vessels as their fuel source. Some canister stoves have integrated pots that help shield the flame from wind and store all the components in a compact package. Liquid-fuel stoves, while larger and heavier, are more efficient in terms of fuel consumed and also tend to burn more consistently in colder temperatures and at high elevations. They use a separate fuel tank and a pump to create pressure. These stoves can sometimes burn multiple types of fuel, from white gas to kerosene to diesel.
Beyond fuel type, there are a variety of features to consider when buying your cooker. Stoves with sensitive fuel nozzles can adjust temperatures for cooking more complex meals, while set-and-forget models should mainly be used for boiling water. Across both varieties, stoves with smaller burner heads may be best for boiling water or feeding one or two hikers, while larger stoves can accommodate a greater array of cookware if you're whipping up meals for a group.
Best Camping Stoves on the Market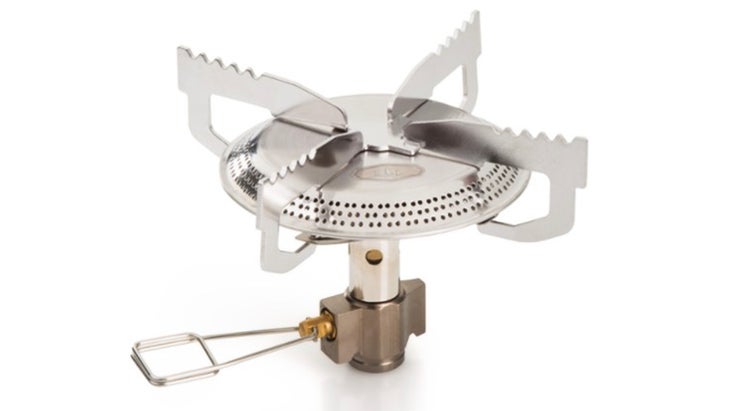 Best Value Camp Stove: GSI Outdoors Glacier Camp
Bargain-priced gear is not always a good buy, but the Glacier Camp cuts the right corners. Its 4.9-inch-wide arms support a 3-liter pot, and it maintained a consistent flame at 10,600 feet in Colorado's Tenmile Range. The design, however, is fussy. "You have to twist and remove the arms from the burner head for storage—but doing so doesn't help it pack much smaller," one tester says. Further tradeoffs for the price? The Glacier Camp doesn't hold a flame well unless it's fully cranked, and it lacks wind protection and a piezo. —Stasia Stockwell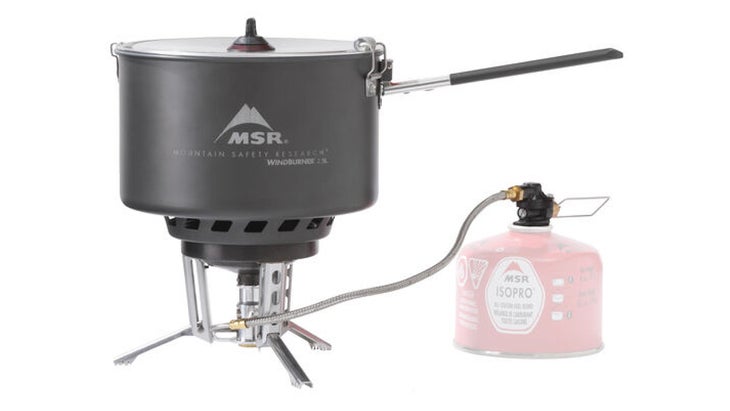 Best Camp Stove for Bad Weather: MSR WindBurner Group Stove System
Designed for hikers seeking a life beyond freeze-dried chili mac, the WindBurner Group Stove System is our go-to for real meals along the trail. The spacious 2.5-liter pot served up peanut noodles for three on a fall overnight in Moab, Utah, and even when 45-mph winds knocked over our tent (yikes!), the windproof burner never wavered. A precise simmer control sautées veggies to perfection, and the non-stick ceramic coating prevents gunk from building up, which makes for easy cleaning. It may seem a little clunky at first, but the entire 1.3-pound system nests together neatly, with room left for an 8-ounce fuel canister, utensils, and a dish rag —Lily Krass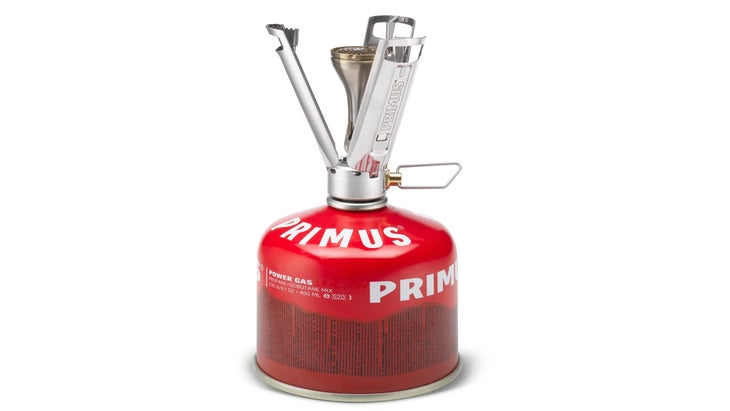 Lightest Camp Stove: Primus FireStick
Usually, a stove at this weight is as bare bones as it gets. Not the Firestick. Its unique design results in a feature-rich product that is still the lightest stove in the test. Three fins fold into a small cylinder—slightly smaller than a toilet paper tube—to encase the burner for storage. When released, the spring-loaded fins support pots up to 6 inches wide and double as a wind guard. Wind protection got mixed results: Some testers reported great performance, while others extinguished the flame with the wave of a magazine. We clocked a full boil in just under two minutes for 2 cups of water in windless weather at 6,000 feet. The Firestick's sensitive fuel knob gives precision temperature control, which we found ideal for simmering chili mac after a long day backpacking in Colorado's Gore Range. Miss: The .4-ounce, non- integrated Piezo igniter is only slightly smaller than a standard lighter and much less useful. Bonus: The wool storage sleeve doubles as a potholder. —Meg Atteberry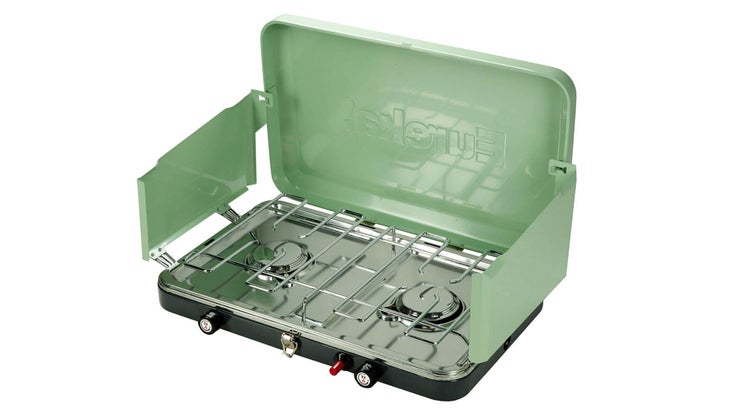 Best Stove for Car Camping: Eureka! Ignite
The market for affordable camp stoves is crowded, but the Ignite stands out. "It has the best simmer control I've used," one tester says. "It turns out perfect pancakes and omelets every time." The keys are dials that turn two full rotations, providing lots of sensitivity for flame control. Two 10-inch burners each fit a 3-liter pot, and burn at an impressive 10,000 BTUs. Bonus: The retro-chic design is a nod to that old warhorse your family used to tote around, but looks even cooler. —Heather Balogh Rochfort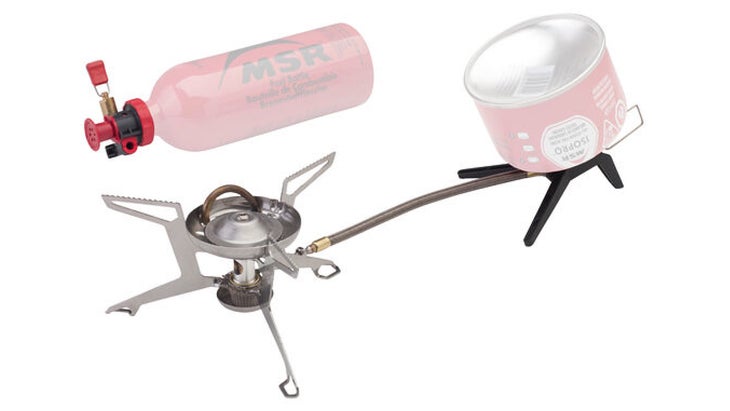 Best Camp Stove for Cold Weather: MSR WhisperLite Universal
Want a stove that can do anything—that can handle cold temps as well as warmer ones? The MSR WhisperLite Universal is a liquid-fuel stove that can also take standard canisters. It's extremely stable, which is a plus when you're cooking in the snow, and it can boil a liter of water in a little less than seven minutes in the winter. It's not especially light at 11.2 ounces, but it's reliable enough to shine in subzero conditions and at altitude. Bonus: In addition to standard white gas, it can burn kerosene or unleaded gasoline, which makes it a smart choice for trips to remote areas where gear shops can't be found.
What a Backpacker Editor Looks For in a Camping Stove
Eli Bernstein, Senior Gear Editor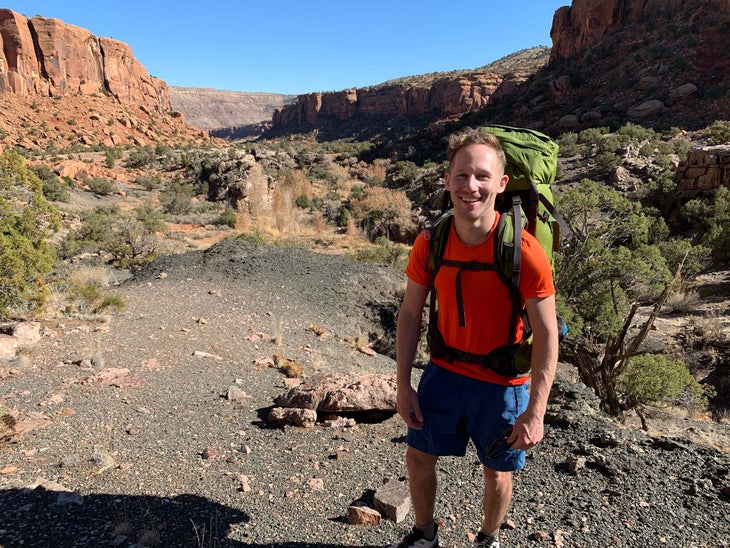 "I'm not much of a chef in the backcountry, so I look for stoves with fast boil times and high fuel efficiency, as well as packability. The quicker a stove can get me rehydrating my boil-in-a-bag meal, the better. In deep winter (I live in the Tetons, where it gets plenty cold) I'll make concessions to bulk and weight and bring a liquid-fuel model."
Adam Roy, Senior Digital Editor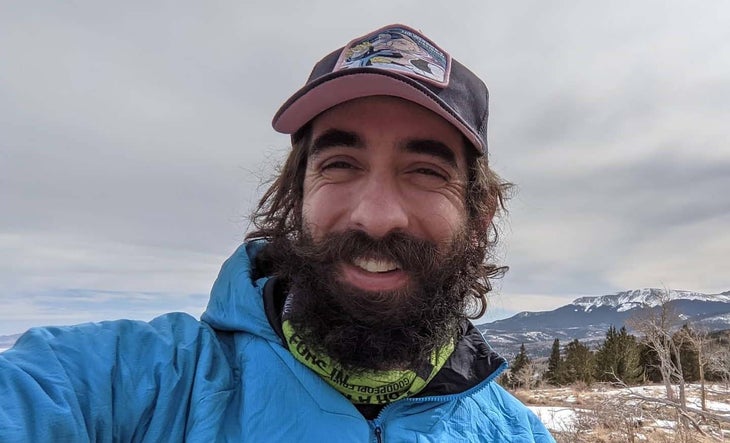 "If it ain't broke, don't fix it: I've been using the same no-name canister stove on most of my trips for the better part of a decade, usually paired with an MSR Titan titanium pot which doubles as my mug. I only bust out my liquid-fuel stove, an MSR WhisperLite Universal, for frigid temps, high altitude, or traveling to locations where I might not be able to find fuel canisters."
How to Maintain a Camping Stove
To keep your stove functioning, perform some basic maintenance on a yearly basis (more frequently if you use it a lot). For a liquid-fuel stove, check that the O-rings haven't cracked and that the fuel line and pump aren't gunked up with residue. Additionally, make sure that the fuel line and connection aren't leaking. Use lubricant on O-rings or wherever else is necessary. For canister stoves, ensure that the connection between the burner and the fuel canister doesn't have stripped threads, and remove any carbon or dirt buildup as well. You can use water and a toothbrush or other soft cleaning implement to remove residue.