Stay Comfortable All Spring With This Any-Weather Hiking Gear
Rise above the slop with this essential spring hiking gear.
Photo: Preserved Light Photography / Image Source via Getty Images
Heading out the door? Read this article on the new Outside+ app available now on iOS devices for members! Download the app.
Trail statuses can be difficult to predict during shoulder season. Spring and winter wrestle for a stake in the backcountry, freezing and thawing the ground over and over and creating paths pockmarked by mud, slush, and streams. Without the proper gear, early-season adventuring can be an exercise in frustration, or even downright dangerous. Include the following products in your kit, though, and you'll be able to get a jump on hiking season no matter the conditions.
Traction Devices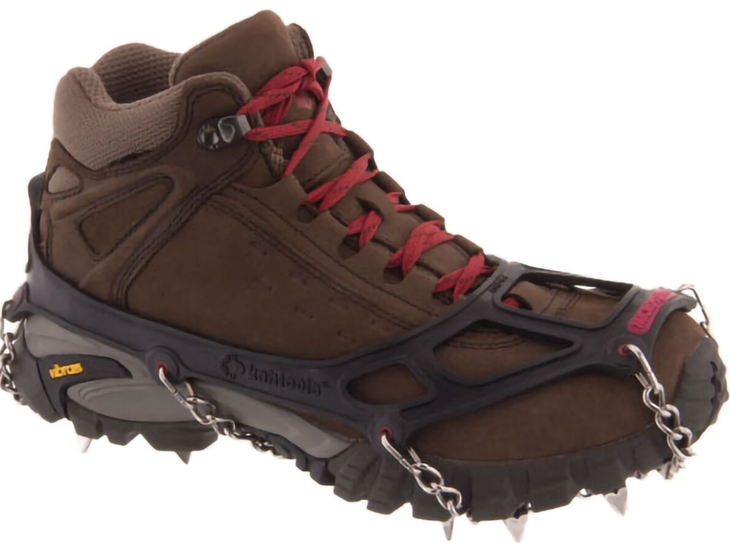 Traction devices can turn a slippery, uncomfortable hike into a manageable one by giving your feet extra grip in snowy and icy environments. While they don't have the same bite as true crampons, they're also much lighter and more packable, meaning you can stow them in your pack until the path gets slick.
Our Pick: Kahtoola MICROspikes Traction System
Trekking Poles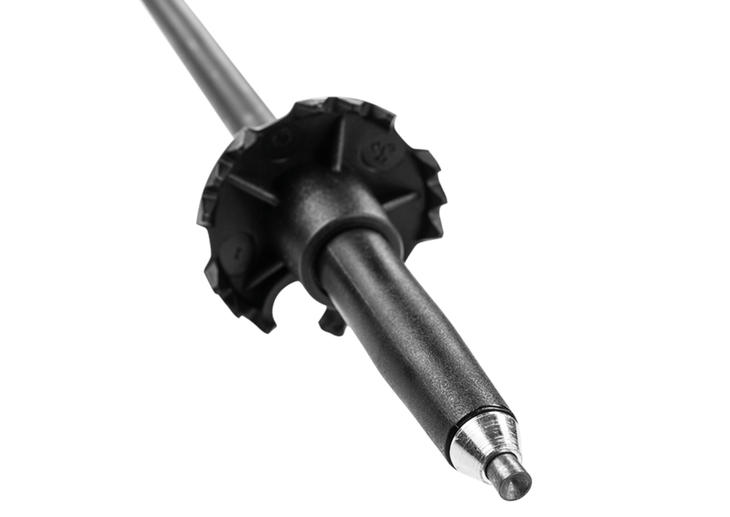 A quality set of trekking poles will not only reduce stress on your knees and ankles, it willl also give you extra support while you make your way through slush and mud. Make sure to use poles with snow baskets, which will keep them from sinking too far into either snow or muck. 
Our Pick: Leki Carbon TA XTG Trekking Poles
Waterproof Footwear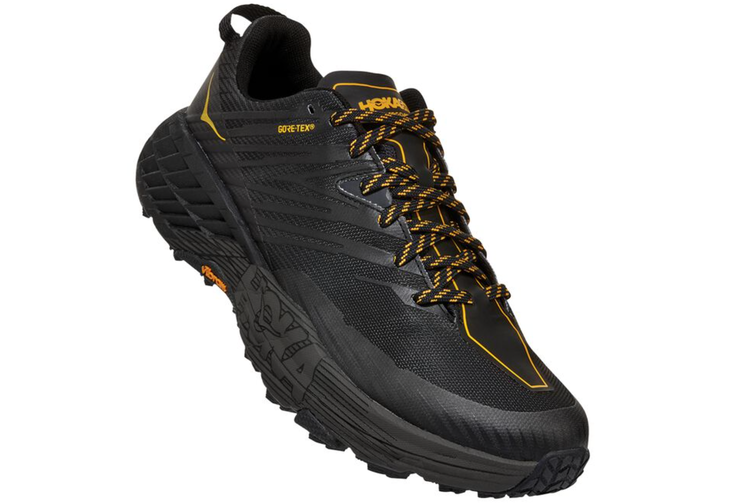 No matter if you prefer a hiking shoe or a boot, shoulder season conditions usually necessitate a model with a waterproof/breathable membrane. This design will help keep your feet from turning pruney—and perhaps developing debilitating blisters—during a waterlogged multiday hike, and will add a touch of warmth as well. Look for a pair with aggressive tread on the outsole in order to optimize traction. 
Our Pick: Hoka One Speedgoat 4 GTX
Versatile Socks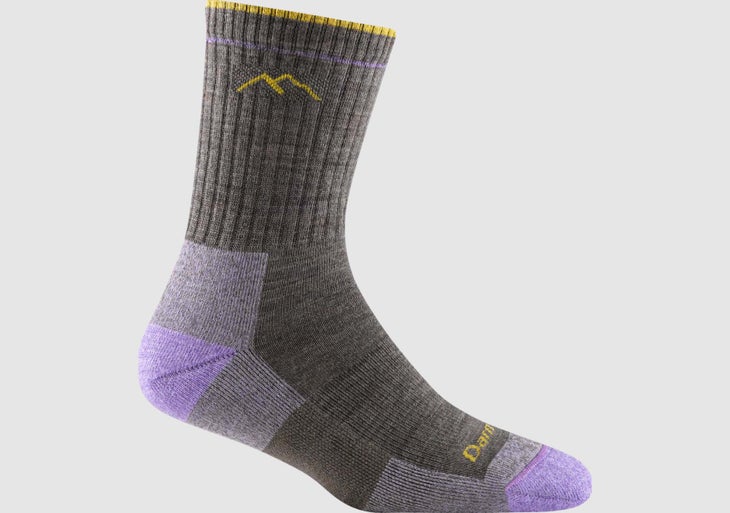 Since shoulder-season backpackers commonly have to trudge through wet snow or mud, it can be difficult to keep your feet free of moisture. Wool is one of the best moisture-wicking materials on the market, which makes it a great mud season pick. A midweight sock will keep your feet warm in chilly conditions as well, and if the temperatures heat up, it won't feel suffocating.
Our Pick: Darn Tough Hiker Micro Crew Midweight Hiking Sock
Gaiters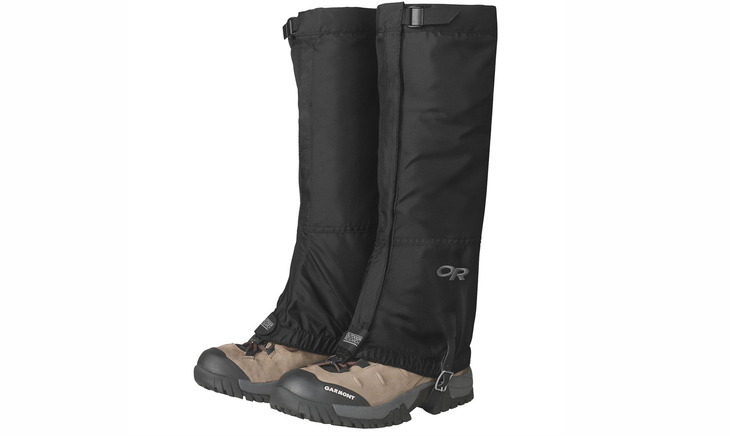 Bringing a quality pair of gaiters on shoulder-season hikes is always a good idea, as they can help you to keep the snow and mud from getting into your shoes. Gaiters come in a number of different sizes and shapes; early spring backpackers will benefit most from a knee-length pair, as they'll allow you to protect yourself from a high snowpack or deep mud pit.
Our Pick: Outdoor Research Rocky Mountain High Gaiters
Warm Sleeping Pad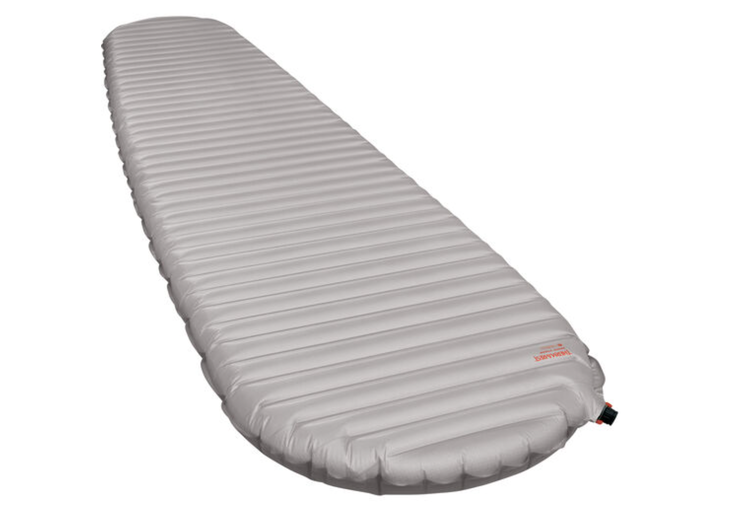 Many backpackers overlook the importance of their sleeping pad. This piece of gear is not only an important comfort piece, but it's also vital to your survival. R-values, or the temperature rating of your sleeping pad, generally range from about 1 to 5.5. The higher the R-value, the more insulated the sleeping pad. During the shoulder season, don't be afraid to swap your standard sleeping pad out for one with a rating of 3 or higher. Doing so will keep you insulated from the ground even when it's frozen. Tip: You can also bring along a closed-cell foam pad to place below your inflatable pad and boost R-value even more.
Our Pick: Therm-a-Rest NeoAir XTherm
Sleeping Bag Liner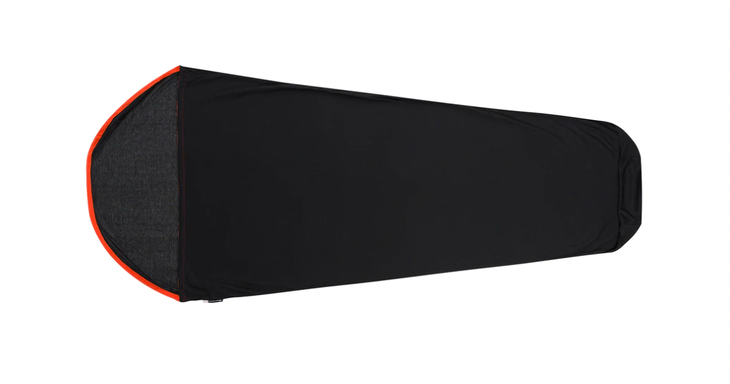 Shoulder-season backpackers commonly experience fluctuating temperatures, which can make it difficult to determine how warm your sleep system needs to be. Using a liner will let you increase the temp rating of your sleeping bag by up to 15°F without shouldering the weight of a winter bag. For a higher level of warmth, choose a fleece liner. Hikers looking for only a few extra degrees can go with a lighter silk model. 
Our pick: Sea to Summit Reactor Liner
Backpack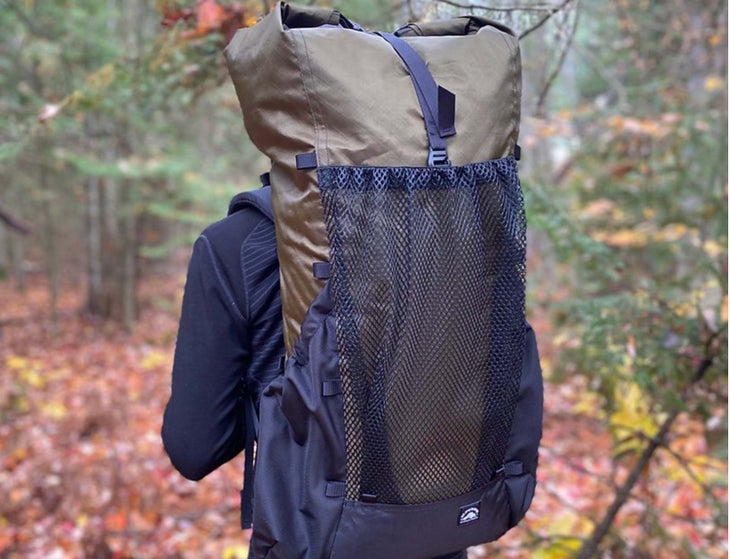 You're more likely to carry a moderately heavy load in early spring than you would on a mid-summer, warm-weather trip, due to extra layers and being prepared for all conditions. You  don't, however, have to invest in a heavy backpack to give yourself the space and support that you need. For best results, look for a minimalist backpack that's made from waterproof fabric (like Dyneema or XPAC, for sudden spring storms), and still has the suspension to comfortably carry everything in your kit. 
Our Pick: SWD Long Haul
Ice Axe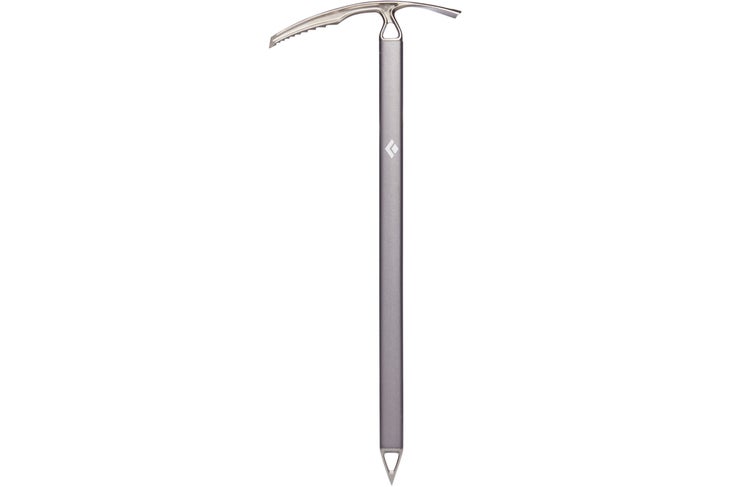 An ice axe isn't an essential gear piece for everyone. But if you commonly find yourself backpacking along exposed terrain with snow fields, such as the Pacific Coast Trail's Forester Pass or among high mountains like the Colorado Fourteeners, you might benefit from this tool. Ice axes can help you to self-arrest if you fall, and make a great point of contact if you're ascending or descending steep sections of trail.
Our pick: Black Diamond Raven
Rain Shell and Pants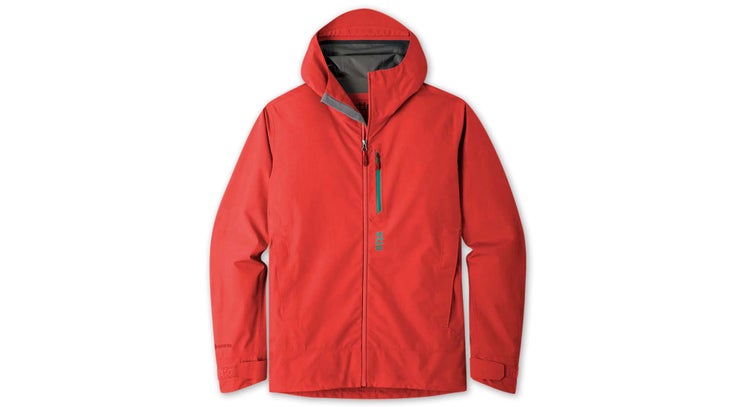 They might bring summer flowers, but spring rains can take early-season hikers by surprise, and a damp trip is almost never a fun one. To avoid getting soaked, carry a packable hardshell kit; it doesn't have to be as protective as a winter jacket and pants, which should also make it breathe better if you keep it on in warming temperatures while you hike.
Our Pick: Stio Ender Paclite Hooded Jacket and Beringia Dragonfly Pants
Light Midlayer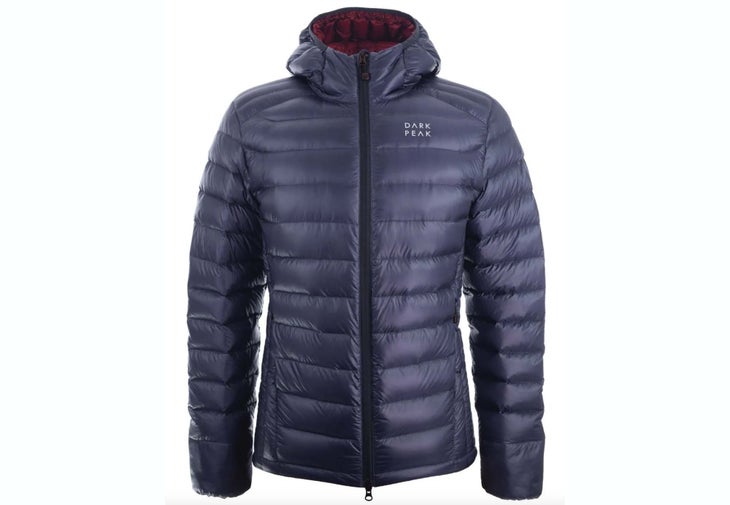 Shoulder-season nights can get pretty cold, even if the calendar says it's spring. While you don't necessarily need a full-blown winter wardrobe to stay comfortable, it can be helpful to carry an extra midlayer. A light down or synthetic-fill jacket will provide extra insulation for chilly evenings, or if the temperature drops during a snack break. You can probably go lighter-weight and more packable than you would during a true winter backpacking trip.
Our Pick: Dark Peak NESSH Lightweight Down Jacket