Spending Time Above Treeline? This is the Gear You'll Need to Enjoy the Alpine.
These products will keep you protected and prepared on high-alpine treks.
Heading out the door? Read this article on the new Outside+ app available now on iOS devices for members! Download the app.
When you make a purchase through our site, we may earn a commission.
One summer past, I was hiking the undulating crest of Montana's Gallatin range, peaks and valleys unspooling on all sides as far as I could see. I hadn't seen another hiker the entire time, and I was also entirely out of water. My partner stopped and peered at a map on his phone. "I sure hope that dark spot is an actual lake," he muttered. 
We were in the middle of a 45-mile ridge hike; in hindsight, we should have known that water sources would be scarce. This wasn't hindsight though, and I was really thirsty. A few miles later we dropped over the side of a hill, and there was a small, somewhat festering pond in a shallow basin. It would be our only water until the next day. From that point on, I was more careful about mapping water sources beforehand and always carried a collapsible bottle for extra water-carrying capacity on high-elevation trails.
Water carries are just one consideration to keep in mind on multiday high-alpine trips, and like most of my hiking knowledge, I learned that the hard way. Most of my summer backpacking is on high-alpine trails in Montana, Colorado, or northern Utah, which has given me years to dial in my kit. On this list, you'll find components of a standard Mountain West summer loadout, plus extra cold-weather items useful at high elevations.
Platypus SoftBottle Water Bottle (34 ounces)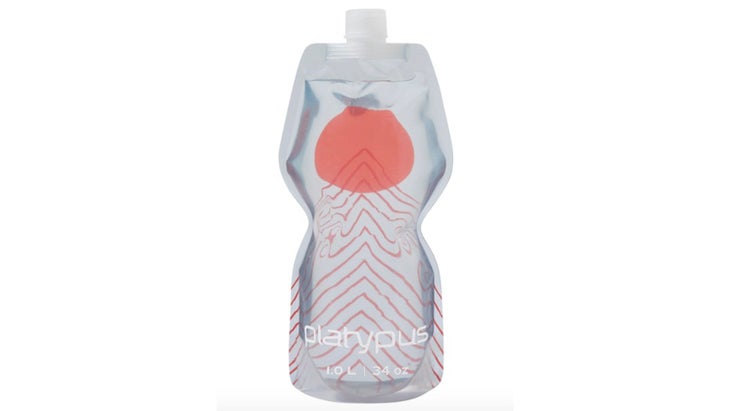 Unless you're linking together alpine lakes, high-elevation routes on ridges can mean longer distances between water sources than you'd find on lower trails. I carry this collapsible, soft bottle for extra capacity when I'm not sure my usual two 1.5-liter bottles will be sufficient. Unlike bulky hard-sided bottles, this folds down and essentially vanishes in my pack when I'm not using it. After years of hard use, I haven't noticed any pinhole leaks or seam failures like in other soft flasks I've used, and I appreciate the option to thread a standard Sawyer filter onto the top to drink straight from the bottle. I wish it was easier to fill, but I'd trade the ability to thread the filter on there over a wider mouth any day. Remember: it's better safe than sorry when it comes to lugging water around. $9; Buy Now
Drop + Fizan Compact Trekking Pole Set
I love trekking poles for stability on downhills and to take pressure off my quads during climbs. Since many high-alpine routes are on rugged, off-trail terrain and my carbon-fiber trekking pole death toll is constantly rising,  I opt for a more durable aluminum model for these trips. Thesethree-section poles are collapsible, and the twist-lock on them feels secure no matter how much pressure I put on them during steep sections. They are easy to adjust, collapsing down to 22.8 inches for stowing with a maximum length of 52 inches. The straps are as comfortable as my carbon set, and while these aren't ultralight, the pair is just 11.2 ounces. The handle absorbs sweat and doesn't rub after long days of nonstop use, and at $70, they're kind of an insane deal. $70; Buy Now
Appalachian Gear Company All-Paca Fleece Hoodie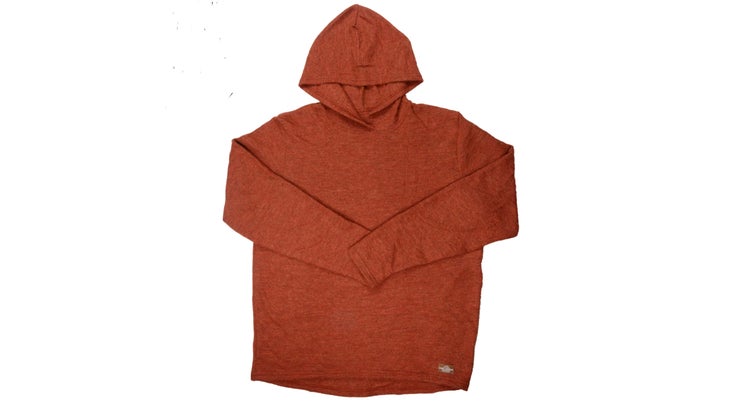 Since temperatures vary so much at high elevations, I bring a warm, lightweight, odor-resistant mid-layer for camp and cooler times of day even during the warmer months. The All-Paca Fleece Hoodie—which Backpacker gave an Editors' Choice Award to in 2019— can stand up to dampness while still staying warm, and I find myself using it for both sleeping and hiking. Like wool, alpaca fleece has natural odor-resistant, temperature-regulating properties, but the fibers are hollow, which means a better warmth-to-weight ratio than many wool layers. I tend to go for this more than my merino layers, which can feel tight or binding when they get wet. This also dries faster than my merino items and feels warmer when damp, which is important on exposed, windy hikes above treeline. The Hoodie is tough, but not invincible: Mine is in great shape after two seasons, but my partner has worn his for thousands of backpacking miles, and it did wear through at the elbows. These tend to sell out quickly with each restock, so stay on top of it. $153; Buy Now
Enlightened Equipment Torrid APEX Jacket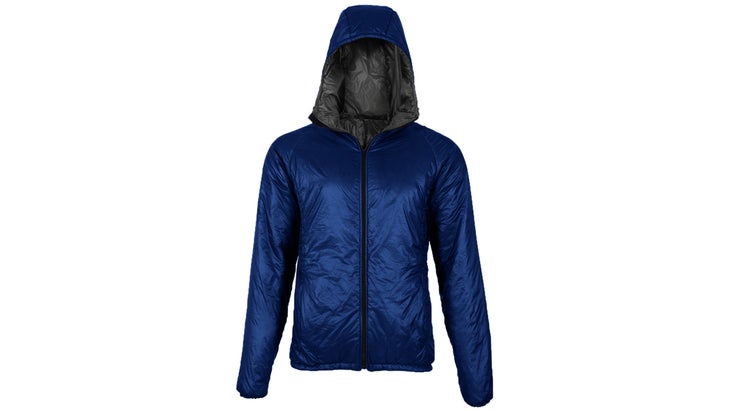 I'm a down-insulation diehard when it comes to sleeping bags, but I'm completely loyal to this synthetic-insulated jacket, which I throw on at camp, during breaks, and when I'm packing up in the morning. The Torried APEX is insulated with Climashield APEX Insulation, which has a stellar warmth-to-weight ratio, though it isn't quite as packable as some PrimaLoft varieties.The DWR-treated face fabric holds up reasonably well in misty conditions or very light precipitation, though I wouldn't wear it in anything heavier. The women's model weighs just 7.75 ounces for a size medium, while the men's medium weighs 8.4 ounces. This jacket is as warm as my Patagonia Down Sweater, but with the synthetic fill, I don't panic if it gets wet, and it can handle being crammed into a stuff sack without concern for losing loft. I've had this jacket for three years, and I finally put a tear in the 10-denier nylon material (you can customize it with 7-denier, 10-denier, or 20-denier nylon) during a brambly section of trail. Other than that, it's held up to dozens of backpacking trips, and the synthetic insulation makes it breathable enough to wear while hiking reasonably hard.$175; Buy Now 
Therm-a-Rest Hyperion 20°F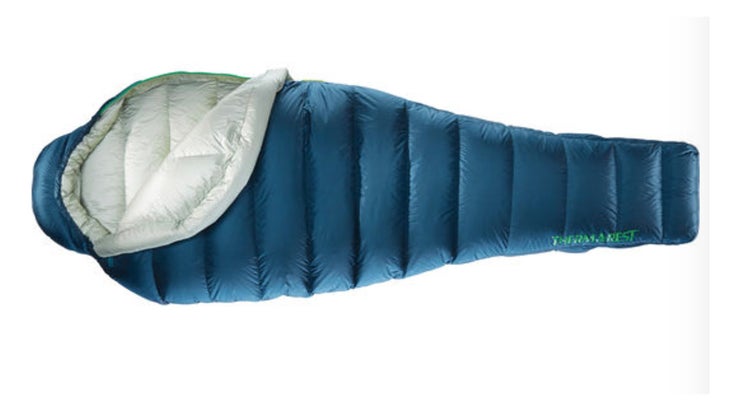 This is my go-to sleeping bag whenever I expect nighttime temperatures to hit freezing. The Hyperion 20 is packed with 900-fill down and weighs just 20 ounces, comparable to quilt models with a similar temperature rating. The half-zip opens for venting on warmer nights, and I pull the hood up on cooler nights. It packs down small enough that it doesn't feel excessive for summer trips, but the ratings feel as accurate as any sleeping bag I've used. The bag has a somewhat slim cut, with the shoulder girth at 57 inches and the hip girth at 49.5 inches for the regular size. This means it has good warmth retention, but less room for people who move around more at night, so if you're a restless sleeper, your mileage may vary. $420; Buy Now
Nathan Reflective Running Gloves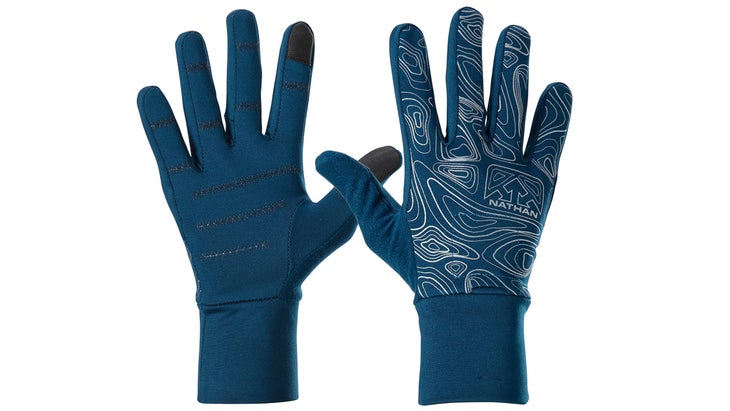 While many summertime high-elevation trips don't necessitate heavy mittens or gloves, I do like to bring at least some kind of hand protection. These running gloves have a light fleece lining which gives them more heft than the liner gloves I was previously using, but they are still sleek enough to work the zippers, buckles, and trekking pole adjustments of a normal day on trail. They've been effective for me down to 35°F, and I canthrow them on for chilly conditions during a climb without feeling too hot. These gloves are made of a stretchy spandex with brushed fleece lining, and they aren't waterproof, but will offer some protection if they get wet. I've also found them to dry fairly quickly. They have a "TruTouch" touch-screen compatible index finger, but when they get wet, touch-screen capabilities go out the window and you're back to using your nose to open Guthook. $25; Buy Now
Brooks Propel Mesh Running Hat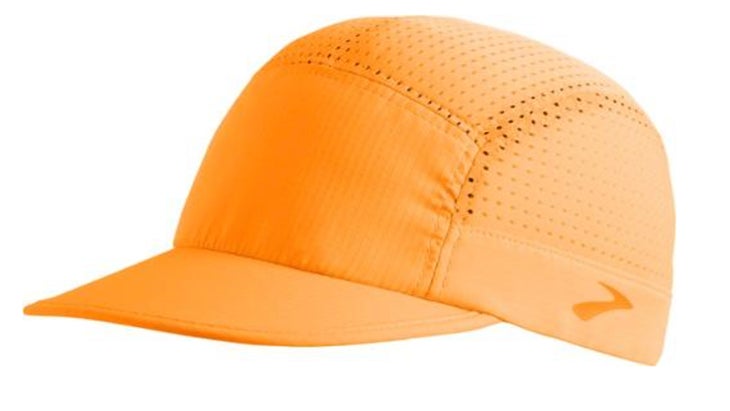 I'm not usually a ball-cap wearer—my forehead gets sweaty and I hate chasing a hat caught by the wind. But miles of hiking above treeline means the sun gets in my eyes, which is annoying and uncomfortable. The Propel Mesh Running Hat is lightweight and foldable, which lets me stash it in a pocket when I'm not wearing it, and it pops easily back to its original shape. Since it's a running hat, the polyester is sweat wicking, and the lighty elasticized headband helps prevent it from bouncing around during activity. Most importantly for me, the mesh is super breathable. Ding: This hat doesn't adjust in the back like standard trucker-style hats, but the one-size fit has worked just fine all season. $36; Buy Now