Snowshoeing Gear List: 7 Must-Have Winter Essentials
Stay warm and dry this season with these top snowshoeing gear picks.
With snow falling across the country, it's hard not to look out the window and crave the quiet of a snow-packed trail. Of all the ways to get out and explore winter, snowshoeing provides unbeatable accessibility. It's affordable (no ski pass required), easy to master, and versatile—snowshoes are nimble enough to get you up anything from steep icy slopes to narrow singletrack. And floating atop the powder sure beats post-holing.
Whether you're using your shoes to access remote peaks, nap wide-angle shots of powder-flocked spruce, or just to get Fido her exercise, the right snowshoeing gear can make all the difference. Here are our top picks for staying warm and dry on the trail this season, and making the most of those short winter days.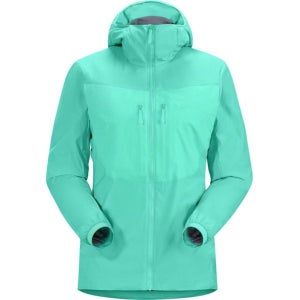 A single good jacket is worth investing in, but the Proton FL is the ultimate multi-tasker: It deflects gusts like a wind layer, repels snow like a softshell, and insulates like a fleece. Dual chest pockets keep electronics and snacks close to your core, preventing batteries from dying and Snickers bars from freezing solid. A high collar zips up to keep your chin and neck warm, and the hood fits snugly over cold ears. Better yet, all those features come in a lightweight package, making it easy to stuff the Proton FL into a top lid when the sun comes out. ($194.25)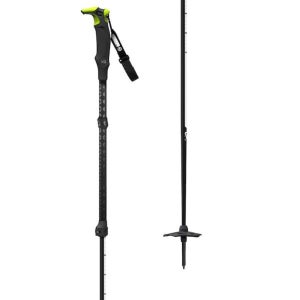 In the backcountry, you rely on your poles as much as your snowshoes to keep you moving through deep snow, and a lightweight carbon-fiber pole can be a huge energy-saver over long days. The hard carbide tips on G3's VIA poles give them great bite on icy trails, and the powder baskets provide extra leverage in deep snow. The VIAs are also adjustable, which means you can shorten them for steep uphills and lengthen them for the descent, keeping things ergonomic no matter the elevation profile. ($154.95)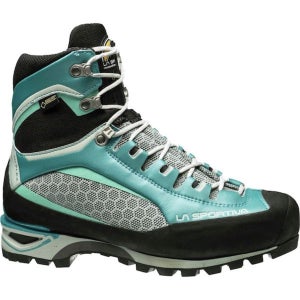 The beauty of snowshoes is that they're compatible with any waterproof hiking boot, but a real mountaineering boot can seriously level-up your comfort. The Trango Towers are a great choice for snowshoeing because they combine the warmth and rigid sole of a mountaineering boot with the comfort and ankle flex of a hiking boot. They're also durable enough to withstand three-season misadventures through boulders, scree, and rocky terrain, so you can get your money's worth out of them all year long. ($369.00)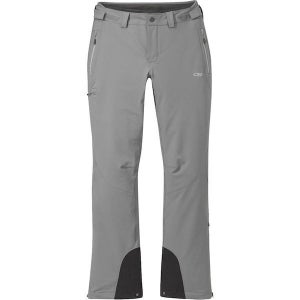 Softshell fabrics balance warmth and breathability, deflect snow, and dry superfast if you do get wet. The Cirque II Softshell Pants give you all those benefits, plus extra stretch and a gusseted crotch for uninhibited motion while hard-charging uphill. Thoughtful details round out the feature set: Durable scuff guards protect from snowshoe crampons, and three zippered pockets keep your phone and other essentials handy. ($149.95)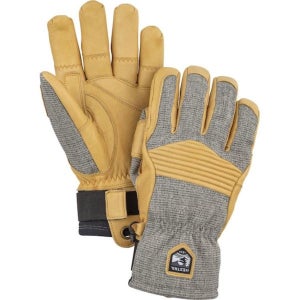 Hestra hits the sweet spot of warmth and dexterity with its Army Leather Couloir glove. A waterproof-breathable insert keeps your hands dry even in sleet and graupel, and a thin foam layer packs a ton of insulation value into a surprisingly nimble package. The Couloirs are great for poling, too: Pre-curved fingers and a goat-leather palm provide superior grip. ($149.95)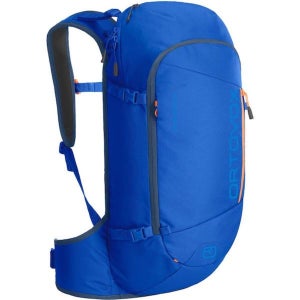 When it's cold, you don't want to spend forever fumbling for gear at the bottom of your pack. The Tour Rider circumvents that hassle with a full U-shape zipper in the back panel, which lets you throw your pack face-down for immediate access to everything in the main body. The system also means the back of the pack never touches snow (i.e. you stay dry). The Tour Rider is kitted out with all the other essential features, too: two zippered hipbelt pockets, a hydration sleeve, and a separate compartment for avalanche gear. ($140)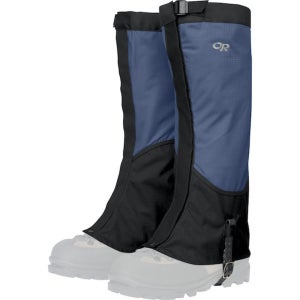 You can wear as much flotation as you want, but in deep snow, your feet are going to feel as wet at the end of the day if you're not wearing gaiters. The waterproof Pertex Shield fabric on the Verglas gaiters keeps snow from sifting into your boots over the course of the day. And unlike other winter gaiters, the Verglas are packable: They stow away easily if you start to heat up on packed trails, and they go on fast when you decide to venture into untracked terrain. ($69)
For more great deals on snowshoeing gear essentials, head to backcountry.com.