Yes, You Can Go Ultralight on a Winter Hike
Nasty weather and cold temperatures make cutting your base weight in winter a challenge. But that doesn't mean it can't be done—just ask winter Pacific Crest Trail hikers Justin "Trauma" Lichter and Shawn "Pepper" Forry.
Heading out the door? Read this article on the new Outside+ app available now on iOS devices for members! Download the app.
Slashing your pack weight can turn a trudge down the trail into a smooth, easy, pain-free trip. But it's important to know how to do it right—and that's where we come in. Twice a month, Chris Meehan breaks down what to do (and what not to do) to drop weight from your gear. Normally, you'd need to be an Outside+ member to read his advice, but we're offering everyone the chance to see this installment so you can see what you're missing. Sign up for Outside+ today!
The backcountry is a different beast in the winter than in the summer. It can be wondrous, with leafy trees giving way to bare, ice-encrusted branches.  But thanks to the extra gear necessary to safely and comfortably venture into the cold, exploring that winter wonderland comes at a weight penalty. If you're a committed ultralighter, however, you don't have to abandon those principles to camp in the winter. 
Justin "Trauma" Lichter and Shawn "Pepper" Forry are definitely committed. In 2015, the pair took on one of their toughest challenges yet, completing the 2,650 mile Pacific Crest Trail in the winter. They slogged long days on their skis and snowshoes and crested the jagged Sierra Nevada mountains at altitudes that reached over 13,000 feet.
Winter complicates things in other ways. Thanks to snow, a 400-mile section of the trail in the High Sierra, from Carson Pass all the way to Walker Pass, has no road access in the winter.
"We had a couple sections of 10 or more days without resupplies because of seasonal road closures in the winter," Trauma tells Backpacker. "In order to keep the food weight manageable, we had to add miles to go out to resupply."
Some days, the pair carried upward of 50 pounds of gear, including food and water. But Trauma estimates the base weight of their Granite Gear packs was a fraction of that, about 10 pounds. For comparison, that's about how much their skis and boots alone weighed.
Prior to taking on the grueling trek, Trauma says the two had built up their skills for the conditions they expected. "By doing that we were able to fine-tune our gear selections while still being safe. Every gear decision we made balanced weight versus safety and preparedness," Trauma says. Here's a peek inside their packs.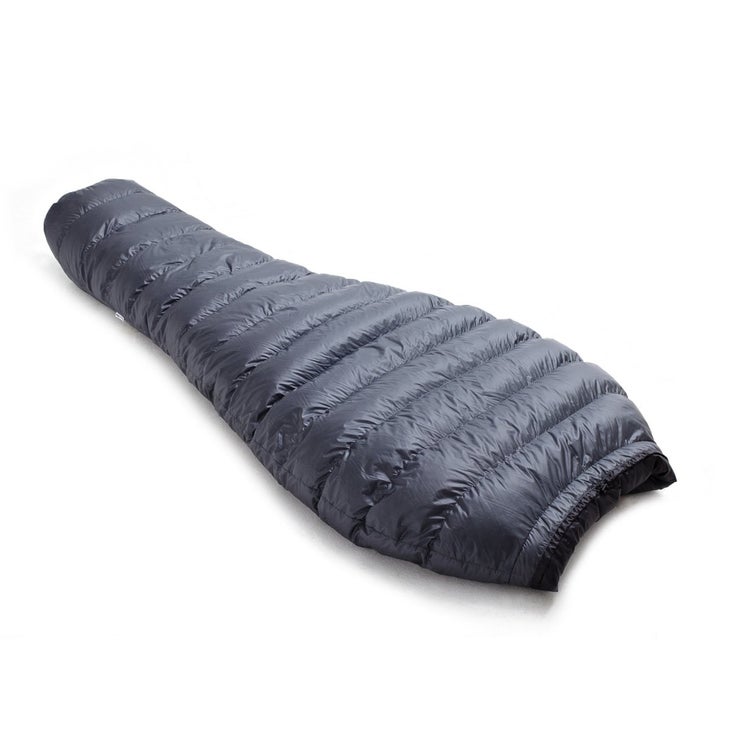 Sleep System
"The Thermarest NeoAir XTherm is the best winter pad on the market for weight versus R-value," Trauma says. The inflatable pad is 2.5 inches thick, boasts a 6.9 R-value and a regular, 72-inch pad weighs 15 ounces.
The pair stayed warm and light with a two-quilt sleeping system, taking advantage of both synthetic and down insulation. The synthetic insulation (Pepper opted for a Mountain Laural Designs Spirit Quilt 38)  went on the outside, where it could insulate even if it became moist from condensation inside the tent. The inner down layer (he swapped between a Katabatic Palisades 30 and Sawtooth 15) offered a better insulation-to-weight ratio and stayed dry closer to the body.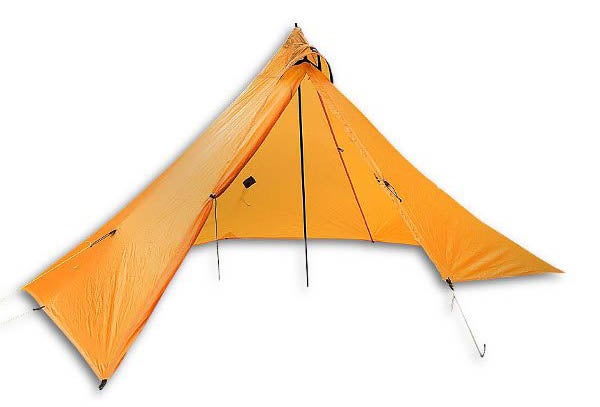 Shelter
"Our Mountain Laurel Designs Duomid held up through some big storms," Trauma said. He adds that they chose a thicker, Tyvek groundsheet rather than the Polycro groundsheet they'd otherwise use "since it would freeze to the snow every night."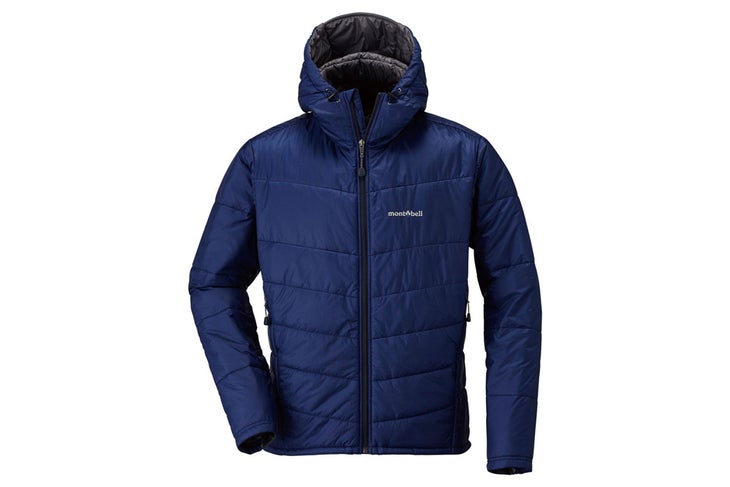 Clothes
To keep it light, the pair changed their systems for the different conditions they were going to encounter throughout the trip. "Modular glove and footwear systems were also crucial, as was a two-puffy jacket system for warmth," Trauma explains. "Montbell's insulation layers were key," he adds. (Pepper's list included a Thermawrap Pro Parka, Thermawrap Jacket, and UL Down Parka at different points in their trek.)
Trauma also notes that the pair's poncho tarp provided an extra layer of protection from the elements.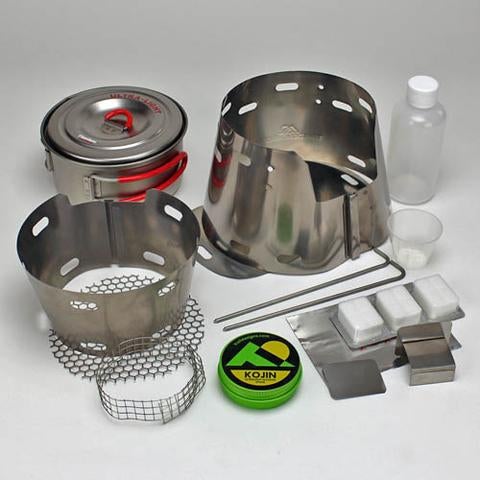 Cooking
Don't plan on going stoveless in the snow: Trauma and Pepper brought a Trail Designs Ti-Tri Sidewinder and used alcohol for fuel, making sure to carry enough to melt snow for drinking water. In his gear notes, Pepper mentions that a 1-liter Platypus Plus Bottle carried enough fuel for more than 10 days.  
If you'd like to know more about keeping it light in the backcountry, check out the book Trauma and Pepper wrote about it, Ultralight Winter Travel. Pepper's extensive winter gear list is also on his site.