The 4 Best Adventure-Ready Power Banks Will Keep Your Electronics Juiced for Days
Keep your phone, camera, and more humming along with these smart, trail-ready power sources.
Heading out the door? Read this article on the new Outside+ app available now on iOS devices for members! Download the app.
Gone are the days of carrying plastic bags full of loose AAA batteries in our packs. Instead, hikers can now put together a full backcountry power system, tuned to their specific electronics needs, that can keep phones, cameras, GPSs, and more powered indefinitely (learn how to organize that entire system here). The most critical piece of that system is a power bank. On short trips, it might be the only thing you need to top off your gadgets. For longer trips, it's the bridge between solar panel and device. Here are our favorite models in the category.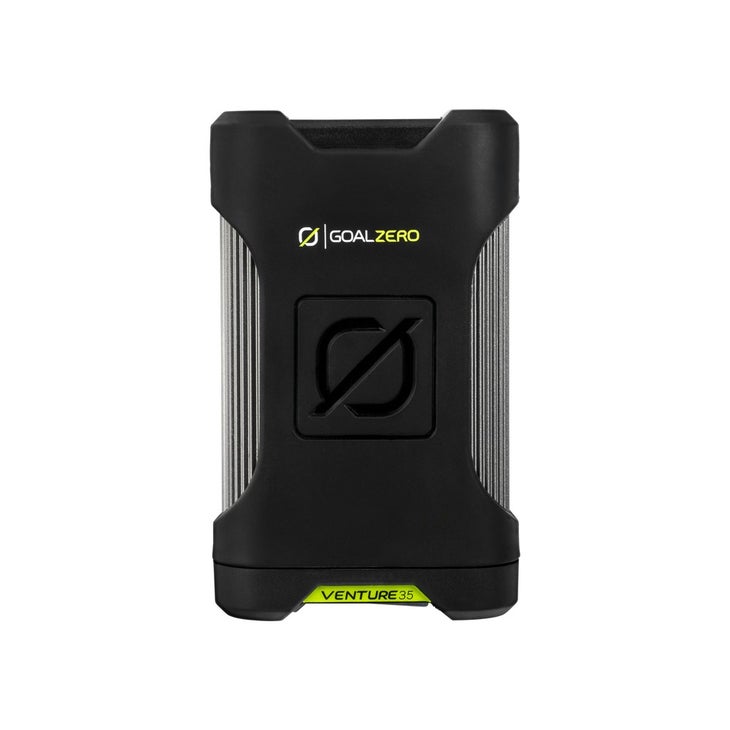 Best Overall: Goal Zero Venture 35
The Venture 35 ($80) is our go-to device for most weekend trips, thanks to its generous capacity and the fact that we simply don't need to worry about it. IPX67 waterproofing and a rubberized exterior ensure that moisture or an errant drop won't damage the power bank, and at 35.52 Watt-hours (Wh), it holds more enough juice to recharge an iPhone 13 to capacity nearly twice. Even given its size—slightly larger than a deck of cards—on overnights it's more than enough to top off a phone and watch if necessary, and even add a little bit of power to a small camera battery. And as with most Goal Zero products, the Venture 35 plays nice with the brand's array of solar panels, so it's also easy to keep juiced on longer trips. Bonus: An integrated 50-lumen flashlight perfect for lighting up the inside of a tent. Buy Now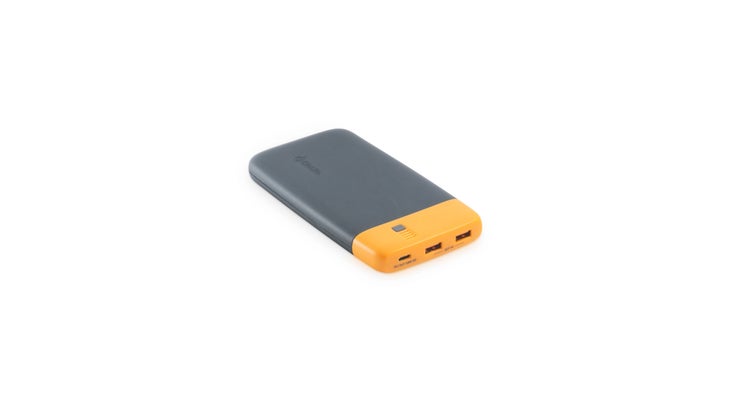 Best for Photographers: BioLite Charge 40 PD
With a little more juice (37 Wh) for just a small amount of additional weight (9.4 ounces) compared to the Venture 30, the BioLite Charge 40 PD ($50) is the ideal size for anyone carrying slightly more than the average amount of electronics. Think digital cameras, a GoPro, or just more time spent in the woods. At this capacity, you can charge an iPhone 11 more than three times, or a Sony camera battery more than five. The Charge 40's double USB-A and single USB-C ports can each push out 3 amps (compared to the Goal Zero's 2.4 amps), meaning phones and other USB-powered devices charge faster. The downsides: It definitely isn't as ruggedized (there's no waterproofing) as the Goal Zero, so store this power bank this in your pack in a dry bag. And the only power input is via the USB-C port, which may not be compatible with some solar panels. Buy Now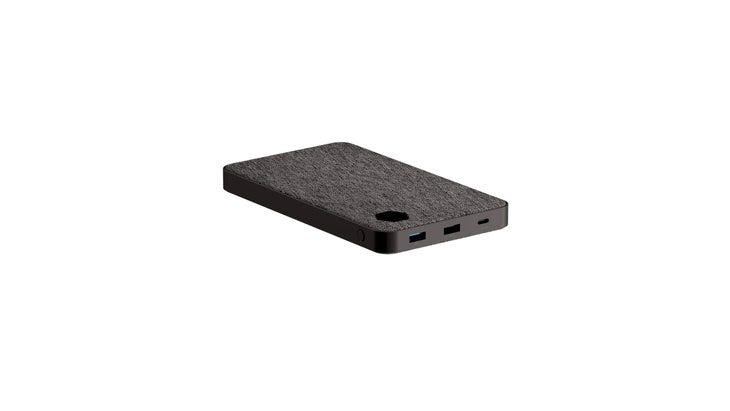 Best for Vanlifers: Einova 63W Universal Power Bank
A whopping 74 Wh never looked so good—or small. The size of a thin paperback (and weighing just 1 pound), the 63W Universal Power Bank ($70) packs enough punch to fully recharge your laptop, and then some. While on a summer road trip in the Pacific Northwest, we plugged it into our car while driving then kept it handy while watching movies back at camp in Colorado's Medecine Bow-Routt National Forest, allowing us to work for two full days before needing to start the car to recharge the laptop. You can charge devices simultaneously from the two USB-A and one USB-C port, and a small display on the front tells you exactly how much power you have left. Buy Now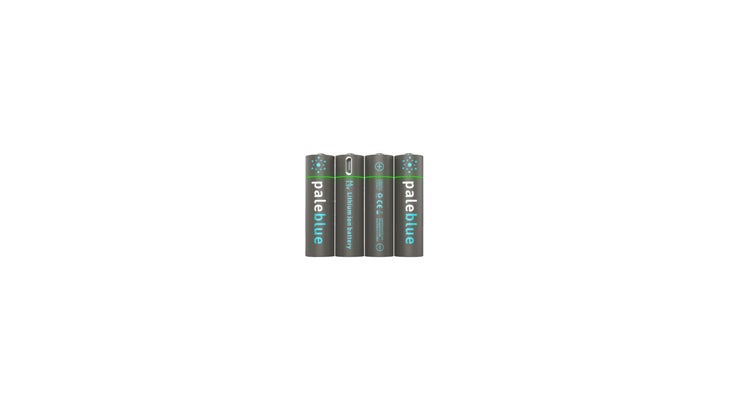 Best for Headlamps: Pale Blue Earth USB Rechargeable Smart Batteries
Even in 2021, not every gadget gets its power from a USB cable. For a lot of products, including many headlamps and flashlights, regular batteries are still the power source of choice. These USB Rechargeable Smart Batteries ($30 for a four-pack of AAs, or $24 for a four-pack of AAAs) blur the line between traditional batts and power banks. Pop these into your device where you would put regular batteries and use them like normal. But instead of draining them and throwing them away, or plucking them out and inserting them into a recharger at home, you can just plug these into a power bank via USB, making it easy to either recharge your headlamp in the field or always head out with the batteries at 100 percent. We found that the batteries lasted just as long in our headlamps as regular lithium-ions. Buy Now
Originally published in February 2021; updated in October 2021.