Selling Recycled Gear Is Easy. It's The Actual Recycling That's Hard
Outdoor brands are tackling the next frontier in sustainable manufacturing.
Heading out the door? Read this article on the new Outside+ app available now on iOS devices for members! Download the app.
Fishing nets. Water bottles. Car tires. Every year outdoor gear manufacturers find new ways of recycling the trash in our landfills and the plastic vortexes in our oceans into jackets, boots, and tents. But it's still a tiny piece of the sustainable gear puzzle. 
What's better than outdoor clothing made of recycled materials? Outdoor clothing made of recycled materials that can also be recycled. It's called circularity, and it's the gold standard of sustainable manufacturing. But as recyclable apparel from eco-conscious brands hits the market in slowly increasing quantities, the question is, how can we actually recycle these items?
Fortunately, more outdoor brands are tackling this question as they find new and innovative ways to transform the linear process of make-use-trash-repeat into a more circular system by not only offering recycled and recyclable garments, but by helping customers learn what to do with those items when they reach the end of their useable lives.
But it isn't easy. As it turns out, there are plenty of hurdles when it comes to closing the loop. Recycling technical apparel isn't like recycling glass, aluminum, or plastic. The fabrics that go into outdoor wear like rain jackets, shoes, and base layers are complicated, usually contain multiple types of synthetic fabrics woven together, and can't simply be dropped off at your neighborhood recycling center.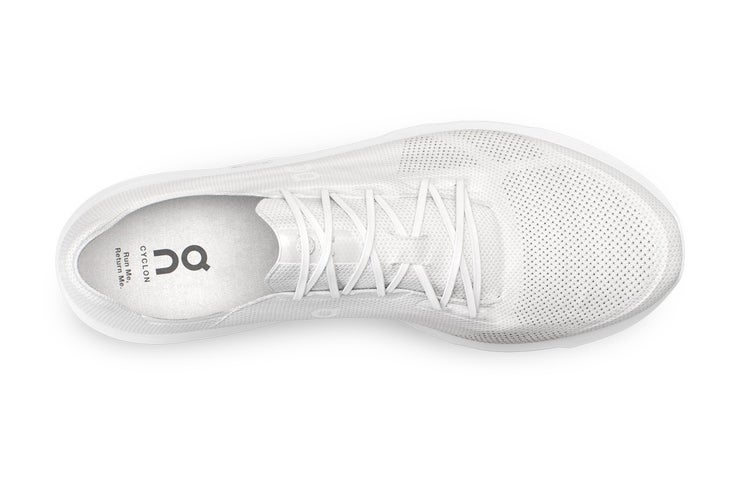 "It all starts with design," says Francois-Xavier Dosne, Head of Innovation Business Strategy at On, which is launching a recyclable shoe, the Cloudneo, next year. Where synthetics are concerned, brands have to focus on designs that are not only functional, but use fewer materials and ensure that the various components are easy to separate. Historically, recycling synthetics requires complicated chemical and mechanical processes, resources poured into research, and is often dependent on quantity and scale–meaning large batches of used gear are a must.
Patagonia is familiar with this struggle. In the early 2000's, the brand launched their Common Threads Garment Recycling Program with the intention of collecting and recycling their popular Capilene baselayers. But customers didn't return nearly enough product to achieve industrial recycling capacity requirements. So by 2014, after the brand's recycling partners relocated from Japan to China where the process got even more complicated, Patagonia shuttered the program.
But that hasn't stopped other brands from trying new ideas. In On's case, the brand had to work backward to figure out how to facilitate the journey of the Cloudneo from the consumer to the manufacturer in order for the recycling of the new shoes to take place. "It's more complicated and more expensive, but we believe this investment is required to make an impact," says Dosne. On will tackle the challenge by offering a subscription service that provides customers with new recyclable shoes once they send in their old ones. Once the shoes are collected and a sufficient quantity is available to send to recycle centers—often located in China—the shoes are shredded, broken down, and the materials reused.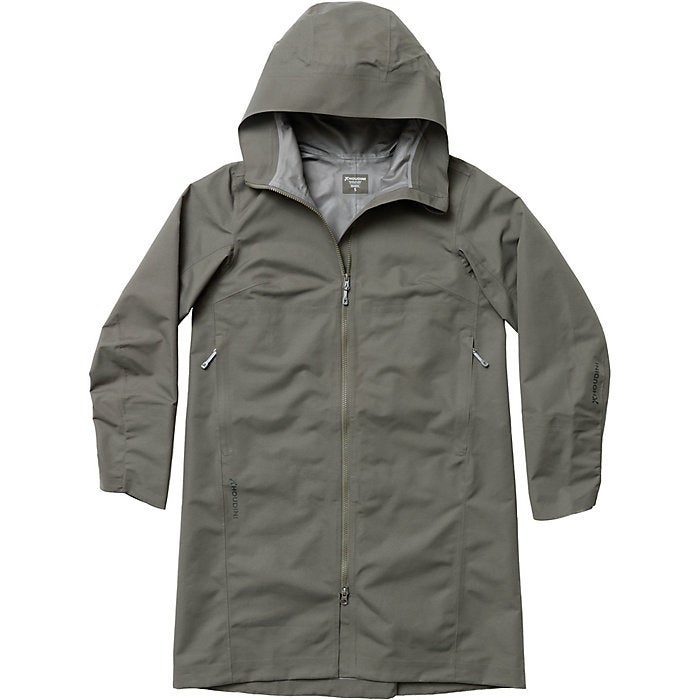 It's a process Houdini, a brand that puts circularity at the heart of its business, is familiar with. The brand started designing products for circularity back in 2001. The first Houdini product made from recycled and recyclable fibers came out in 2007. Now, in 2021, 87 percent of their entire lineup of clothing and outerwear is circular—either biodegradable or recycled and recyclable—and their mission is to achieve 100 percent by 2022.
"It's a major part of how we think," says Jesper Danielsson, Head of Offering at Houdini. "We see it as borrowing the resources. It's our responsibility to look after them." In Danielsson's eyes, it's a way of looking at every material not as a commodity to be used, but a resource to be utilized again and again.
Once consumers buy into the product, brands have to then convince them that their relationship with them shouldn't end with a swipe of the credit card. While reports show that more consumers than ever are keen to buy and sell used clothing, brands have to make it easy for customers to recycle these circular products instead of just chucking them in a landfill (87 percent of all clothing textiles do according to the American Textile Recycling Service).
Houdini, for example, invites customers to interact with their garments, most recently via a pilot program on their One Parka that features a high-tech zipper, a collaboration between Houdini, YKK, and Eon. It allows customers to scan an embedded chip in the zipper pull using their phones to get care instructions and directions for sending the garment back in for recycling at the end of its life.
On's new Cyclon subscription program will launch in 2022: Sign up for $29.99 to get a pair of Cloudneo shoes made of castor beans and recycled materials (which are only available via this program). You'll pay the same $30 subscription monthly, and when you need a new pair–On recommends replacing running shoes every 300-500 miles–just send your old shoes back to On, who will ship you a replacement pair and recycle your old runners into new ones. It's a subscription that will most likely only appeal to avid runners who already replace their shoes every three to four months, but it's certainly a start.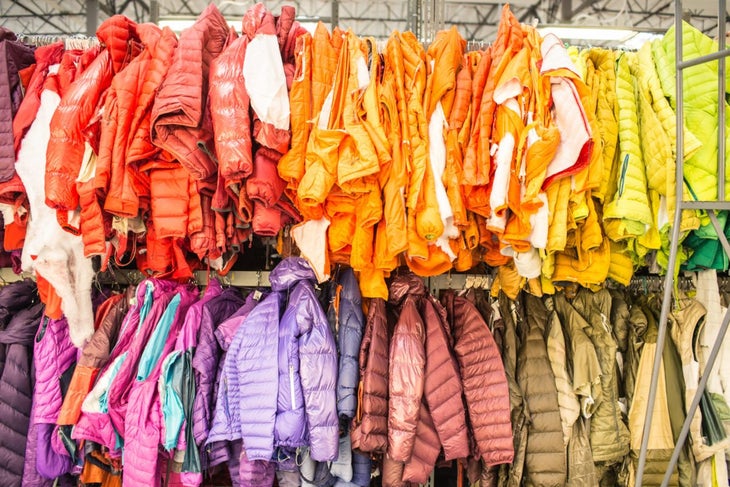 At Patagonia, largely considered one of the largest, most sustainability-forward companies in the outdoor industry, the brand has encouraged customers for over a decade to bring the brand's worn-out clothing items to stores or mail them in using a prepaid shipping label, often offering store credit in return. They will upcycle what they can, often refashioning and reselling garments on their Worn Wear site and in select stores. The brand is launching a Tee-Cycle shirt next year made from upcycled Patagonia cotton T-shirts.
Houdini, too, invites customers to bring or ship any of the brand's clothing back into their stores to be collected and recycled, recyclable or not, confident that even if the technology needed to recycle every scrap of fabric isn't ready yet, it will be soon.
Recycling clothing, especially technical garments, may not be as easy as tossing a tin can into the recycle bin at the end of your driveway (yet), but eco-conscious brands are pushing for change and hopeful for what the future holds, especially when it comes to circularity. Soon, you'll be able to buy and recycle with confidence.