How Backpacker Tests Cold-Weather Gear
Gear Editor Eli Bernstein details what goes in to choosing our favorite winter products.
Heading out the door? Read this article on the new Outside+ app available now on iOS devices for members! Download the app.
Well, it's just about mid-winter, which means that the Backpacker gear department is full steam ahead for cold-weather testing. Manufacturers are starting to send out samples of products that are slated for Fall 2021 releases, and we'll play with them over the next three months to determine what's worthy of adding to our winter kits and what needs improvement.
But what exactly does winter testing entail, and how do we judge cold-weather gear in order to arrive at our Editors' Choice Award winners and Fall Gear Guide picks? For starters, we get out: Backpacker's editors, testing category managers, and testers spend every moment they can snowshoeing, hiking, ski touring, mountaineering, and winter camping to put the samples they're assigned through its paces. (Sound fun? Email me.) Each gear category has its own qualities that we look for; here are the testing criteria we use for the major ones.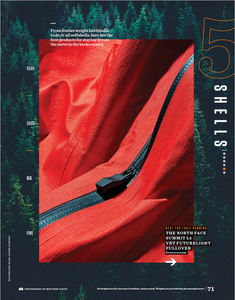 Is it reliably waterproof when faced with wet snow or rain for extended periods of time?
In warmer or humid conditions, does it breathe and ventilate well or make us too sweaty?
Are the features—pockets, hood, zippers, etc.—user-friendly and conducive to staying dry in winter conditions?
Is it lightweight, and does it pack away small enough for when not in use?
Is it durable?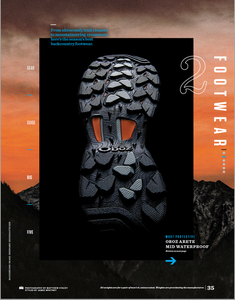 Is it warm?
Is it comfortable when worn for long periods?
Is it adequately waterproof?
Dos it have enough traction for stability on snow, ice, and wet rock?
For a more mountaineering-oriented boot, is it stiff enough to work with crampons?
Are the midsole and cuff made for carrying heavy loads, or for lighter packs?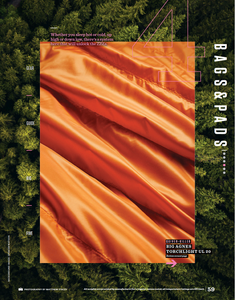 Does it keep sleepers warm down to its stated EN comfort rating?
Is that rating appropriate for winter conditions (we usually judge that to be less than 20°F)?
Do the features, such as the draft tube, hood, and zippers, seal in heat?
How small does it pack down to?
Does it retain warmth if faced with soggy conditions?
Is it roomy enough to keep sleepers comfortable if they're wearing multiple layers, or holed up in their tent during winter storms?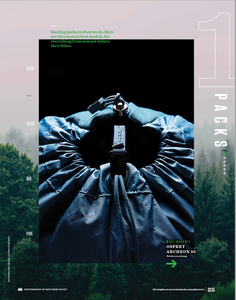 If the product will be used in avalanche terrain (a ski touring pack, for example), does it offer easy access to a probe and shovel?
Does it keep loads centered and tight to the back while the wearer moves over snow or rock?
Does it offer quick access items the wearer might need during the day?
Are the attachment points for skis, poles, or ice axes secure and intuitive?
Is it durable?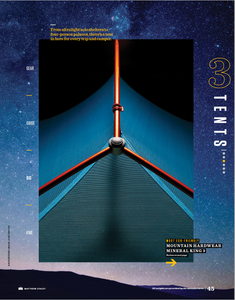 Is the interior spacious for comfortable max occupancy and stashing winter gear?
Do the vestibules offer enough room for storing additional gear, or for cooking in?
Is it breathable enough that occupants aren't bothered by condensation?
Is it strong enough to stand up to strong winds and heavy snow?
Is it easy to set up?
Is it warm?
If meant for wear during strenuous activity, does it breathe well and wick away sweat?
How small does it pack away to?
Are the zippers, pockets, hood, and fit dialed for simplifying use in cold conditions?
Is the material comfortable?
Is it durable?