10 Perfect Hiker Gifts That Cost $25 or Less
Yes, a $25 tchotchke can be an indispensable backcountry tool.
Heading out the door? Read this article on the new Outside+ app available now on iOS devices for members! Download the app.
Not all family members need a $500 sleeping bag. Some friends just aren't close enough to warrant giving a new ice axe. Or maybe you're simply looking for something small enough to hide inside a stocking. Whatever the reason, these 10 gifts punch way above their weight.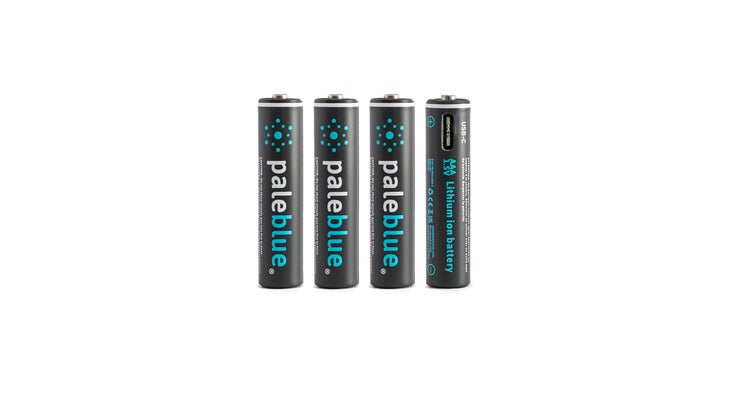 Pale Blue Earth Rechargeable Smart Batteries (4-pack of AAA)
$25; Buy Now
Normal batteries would be a super lame gift for anyone but your prepper uncle. These rechargeable batteries are a different story. The Pale Blue Earth Smart Batteries each have their own micro-USB port to charge via a wall outlet or power bank. They charge five times faster (within 2 hours) than typical rechargeables, and will replace 1,000 alkaline disposable batteries over the course of their life cycle. Ultralighters will appreciate that each lithium-ion battery is nearly 40-percent lighter than a disposable one.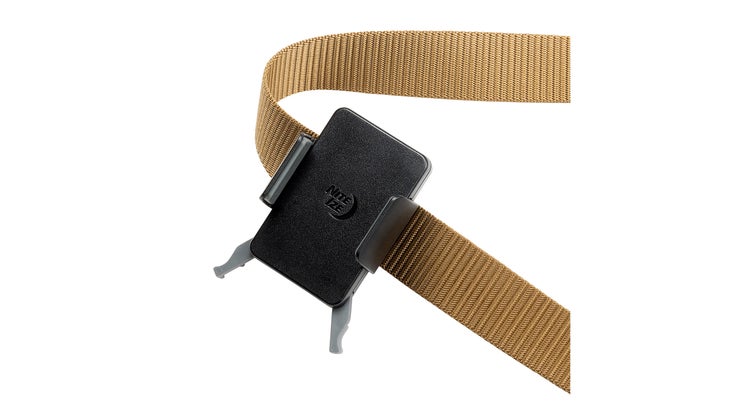 Nite Ize Squeeze Clippable Phone Holder 
$20; Buy Now 
A backpack's hipbelt pockets are never quite the right size for our always-changing smartphones. This gadget attaches any phone to a belt or pack strap using grippy arms and a clamp for a secure hold. Our guide testers gave it the stamp of approval after hundreds of miles of bushwhacking this summer. The clip adjusts to fit thick straps, and rotates 360 degrees for taking varied snapshots using portrait or landscape orientation.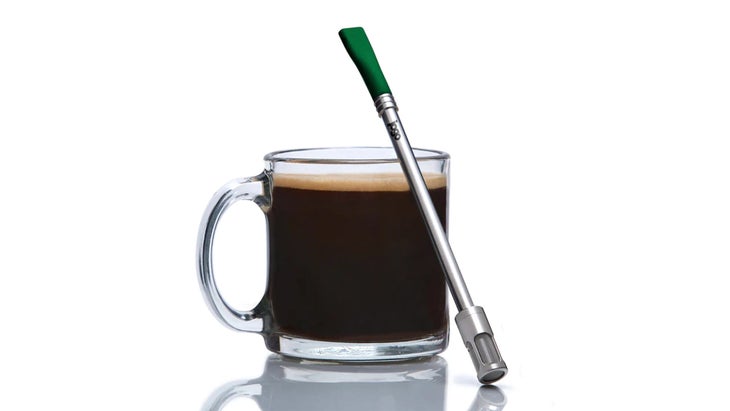 JoGo Coffee and Tea Brewing Straw 
$25; Buy Now
This straw filter makes cowboy coffee accessible to ultralight backpackers. Drop grounds and hot water directly in a cup, let the coffee steep, then use the JoGo straw to suck it down, grit free. The removable mesh filter is dishwasher safe, as are the stainless-steel straw and silicone mouthpiece. It can also be used for loose leaf tea or any other steeped beverage.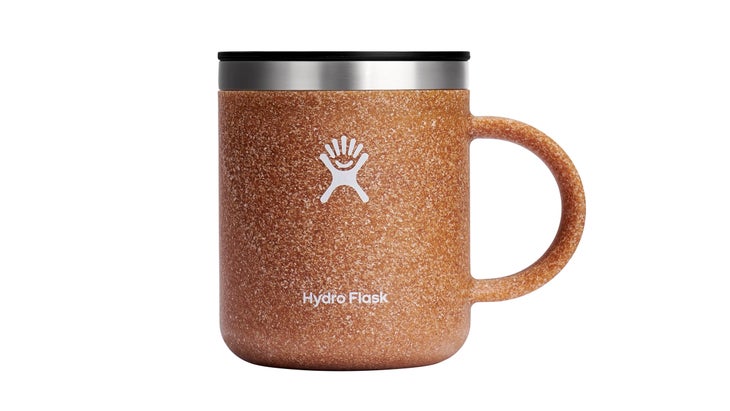 HydroFlask 6 Oz Mug (Bark)
$23; Buy Now
This insulated mug impressed us amid the sea of double-walled vessels. A gasketed push-in lid and easy-to-slide drinking port keep coffee from splashing and leaking, even on bumpy drives down gravel roads. The brand's vacuum-insulated technology works exceptionally well, keeping spiced chai piping hot after six hours sitting in the mid-40s. Our favorite feature? The "bark" cork exterior is wonderfully neutral in an insulated flask market full of bright neons and has a soft, pliant texture that keeps it from slipping off of surfaces.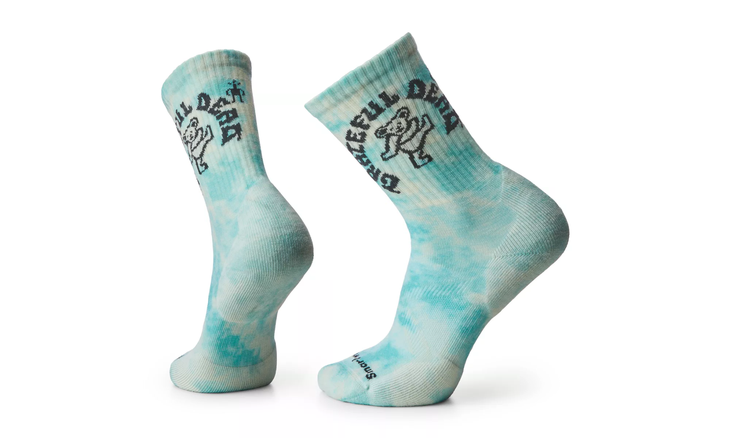 Smartwool X Grateful Dead Cushion Crew Socks
$23; Buy Now
Deadheads, rejoice: This limited-edition print celebrates the iconic American rock band with the classic "dancing bear" print slapped right on the side. It's not just for Grateful Dead megafans (we're looking at you, Green Mountain State hikers), though. Smartwool's crew socks are some of the longest lasting we've tested. The Merino blend features elasticized arch and ankle support, a flat knit toe seam, and a reinforced sole.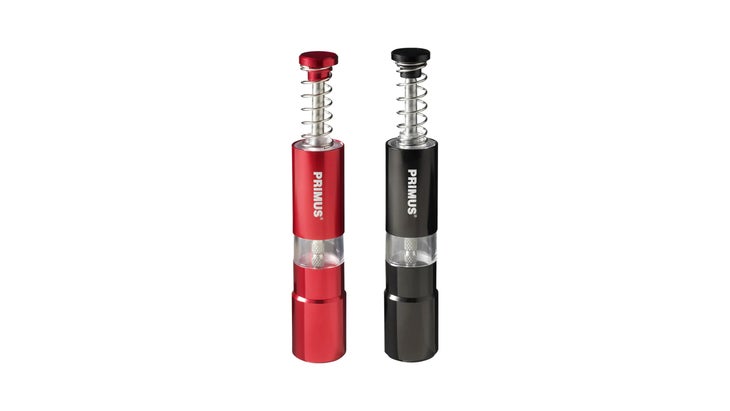 Primus Salt and Pepper Mills
$23; Buy Now
If you're seasoning your campfire steak with iodized salt and dusty old black pepper, take note: there is a better way. Primus's overbuilt salt and pepper mills are a cinch to use with one-handed spring-loaded trigger operation—important while balancing unwieldy backcountry cookware or swatting away bugs. The lightweight aluminum set comes in at a scant 6 ounces, but is durable enough to withstand being knocked around in a backpack.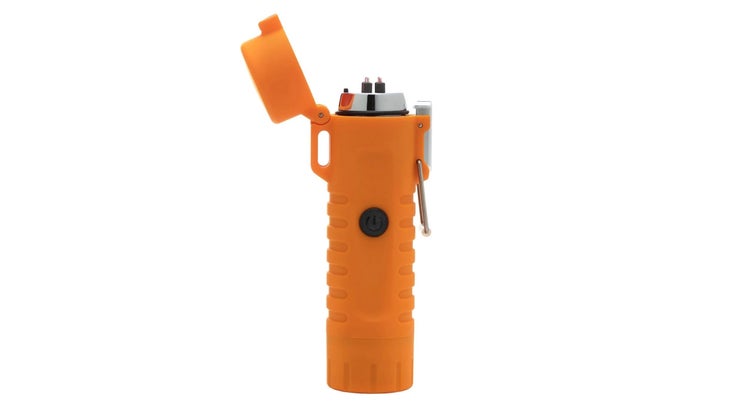 SOL Fire Lite Fuel-Free Lighter
$25, Buy Now 
If your friends are always burning through matches or trying to warm up the Bic lighter they left out all night, give them the gift of preparedness with this multipurpose gizmo. SOL's weatherproof electric plasma lighter is capable of igniting a campfire or stove in the worst conditions. The USB-rechargeable firestarter, which also has a built-in LED light, provides enough power for three hours of low-light illumination or about 45 fires.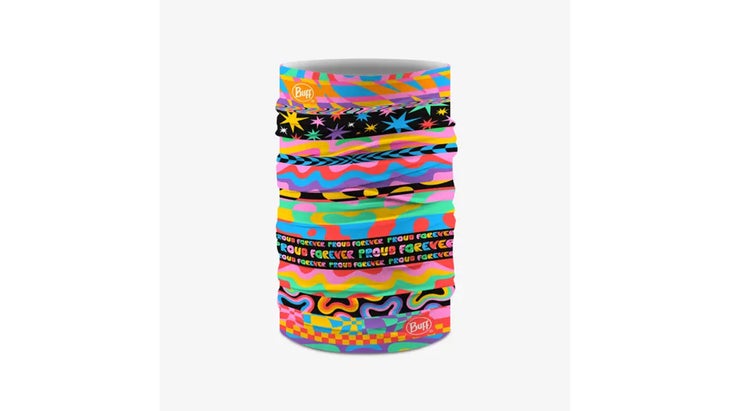 BUFF Original EcoStretch Neckwear Pride Stacked 
$24; Buy Now
Most people already own the infamous tubular neck/head gaiter—or maybe several—but this one proudly celebrates inclusivity for queer, trans, and LGBTQ+ folks in outdoor adventures. Not only are the designs bright, loud, and funkadelic, but these Buffs are also made with 95-percent recycled polyester—roughly two plastic water bottles worth. That polyester is moisture-wicking, quick-drying, UPF-50, and breathable, to boot.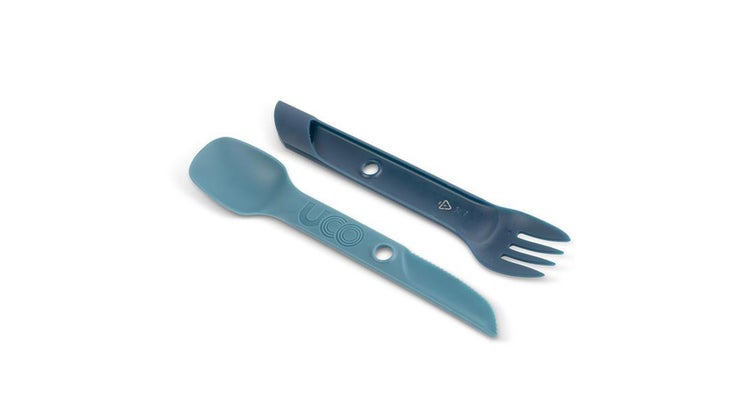 UCO Gear EcoSwitch Spork 
$10; Buy Now
Yes, there are plenty of plastic backpacking sporks on the market. There are a good number that have interchangeable knives, forks, and spoons, too. UCO's Spork, however, morphs, transformer-style into a long-reach utensil for deep-walled dehydrated meal pouches, which means you can keep your hand safely out of the mac 'n' cheese. Now made from food-safe, dishwasher-safe BPA-free recycled polypropylene, the all-in-one utensil set weighs less than an ounce and snaps together to store compactly or clip on to your backpack.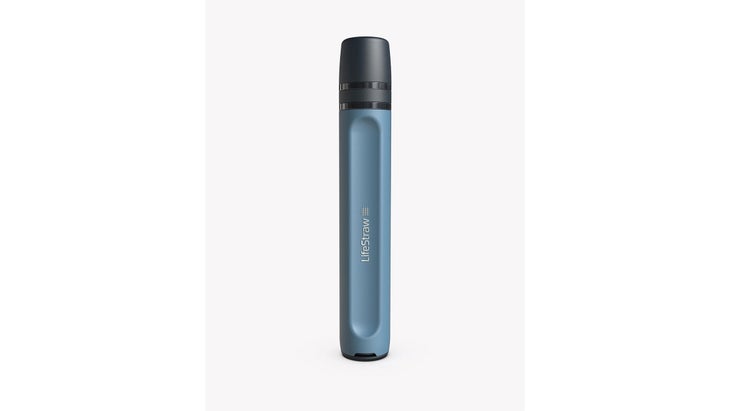 LifeStraw Peak Series Straw
$20; Buy Now  
LifeStraw's well-loved emergency-use straw filter got a major overhaul this year in the form of 50-percent post-consumer recycled plastic, a 1.3-inch length reduction, and compatibility with standard water bottles and gravity filters. That last bit makes it usable not only in emergency "stick your face into the stream" situations, but for a variety of common filtration methods. At roughly 2 ounces and less than 8 inches long, it's the ideal stocking stuffer for backpackers who need a backup filter, and folks looking for a versatile, multi-purpose filter.