Here's the Gear Backpacker's Editors Dug in March
A rib-sticking trail dinner and a breathable active insulation layer highlight this month's picks.
Photo: Outdoor Research Superstrand LT Hoodie
Heading out the door? Read this article on the new Outside+ app available now on iOS devices for members! Download the app.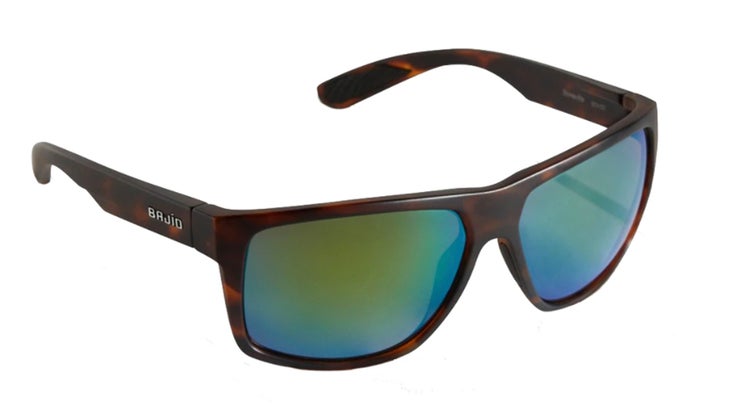 Constant snow glare is a new experience for me as a Vermont transplant, and finding a pair of shades that excel on icy trails and look good around town has been a challenge. The Boneville offers an impressive amount of coverage and utilizes a proprietary polarized lens technology that blocks more blue light than most other sunglasses on the market and offer especially sharp optics. Rubberized nose pads and a snug fit from the bio-based plastic frame keep them secure, even during sweaty uphills. They look great, too—a grocery run into town garnered several compliments for the Boneville's boxy frame and rose mirrored tint. –Benjamin Tepler, Associate Gear Editor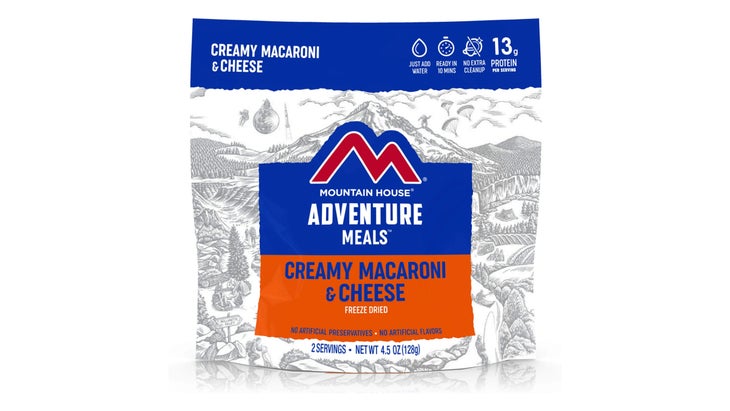 Freeze-dried mac is a trail classic, but it doesn't always hit the spot, and as a lifelong, die-hard mac and cheese enthusiast, I'm both easily satisfied and disappointed. I've struggled to finish a pouch of mac from other brands, but I didn't leave behind a drop of decadent cheese sauce from this dish. The velvety cheddar was reminiscent of the frozen macaroni I used to eat as a kid (maybe this sounds gross to you, but after a cold day of backcountry skiing, this is all I want). Even when I didn't have the patience to wait for my meal to fully rehydrate, the slightly crunchy noodles were just the thing. Sometimes, the simple pleasures are the best. —Zoe Gates, Senior Skills Editor 
I tend to overheat quickly when I hike or skin, but also hate being cold if I'm getting out during the winter or early spring. Sounds like a conundrum, huh? I've been solving this puzzle lately with the Superstrand LT. OR's synthetic insulation keeps me warm during alpine starts, but breathes well enough that I don't find myself immediately removing the jacket 10 minutes into a ski tour. The Superstrand LT is admirably warm for its weight, and packs down relatively small for a synthetic. I only have one gripe: For a jacket I treat well, I've had to patch it an awful lot. –Eli Bernstein, Senior Gear Editor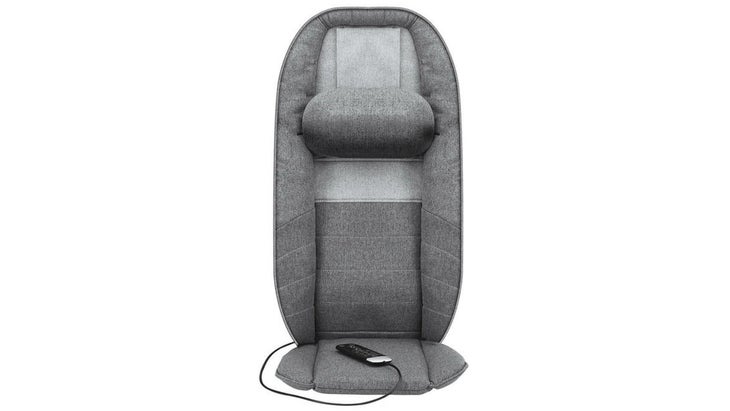 I've been training hard for a couple big hiking trips this spring and summer, which basically guarantees one thing: sore muscles. My arsenal of rollers, massage balls, and acupuncture mats is great, but sometimes my muscles (literally) ache for more. The Total Recline Shiatsu Massage Cushion fits the bill. This cushion is superversatile; I can massage myself while lying down, sitting on the couch, and sitting at my WFH desk. The deep-kneading motion slides up and down my entire back, relieving muscle tension as I regain my strength. At $350, it's a bit pricey, but with the cost of professional massages pushing $100 per hour, you'll get your money's worth in no time. –Emma Veidt, Associate Skills Editor
Whenever I look out the window at less-than-perfect weather (or peek at my Netflix list) and think "maybe I'll just skip my hike today," I leaf through this book and get inspired all over again. Every page has me planning a new trip and musing on how to capture the feeling of adventure so effectively with my own camera. From the slightly grainy nostalgia of Himalayan shots from the 90s to crystal-clear Antarctic expedition panoramas taken with the latest equipment, the photos in this book don't just make me go "wow, what a place"; they convey the feeling of discovery and wilderness that keeps me going back to the mountains again and again, and remind me why I step out that door. –Kristin Smith, Associate Destinations Editor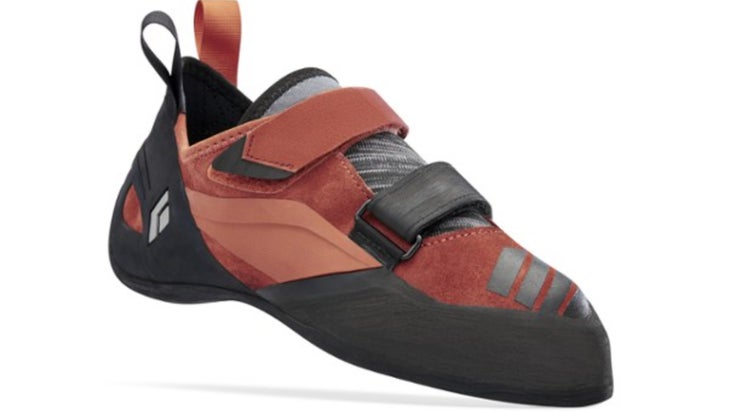 With spring finally here and the end of ski season around the corner, I've been spending more and more time on my garage climbing wall. For long sessions that stretch late into the night, the Focus has been a reliable training partner. The shoe sits smack dab in the Goldilocks zone: flat enough that it's comfortable to wear for long periods, stiff enough to power off tiny nubs, and just downturned enough to grab onto footholds on steep faces. Beefy rands around the toe and heel minimize wiggle under pressure, and a knit, well-padded tongue ups the comfort level. When the skis are finally back in the loft for the summer and its time to head back out onto the rock, these bad boys are ready to take their place. –Adam Roy, Senior Digital Editor