The 5 Best Backpacking Accessories of 2018
The best outdoor products you never knew you needed
Heading out the door? Read this article on the new Outside+ app available now on iOS devices for members! Download the app.
Hydro Flask Unbound Series Soft Cooler Pack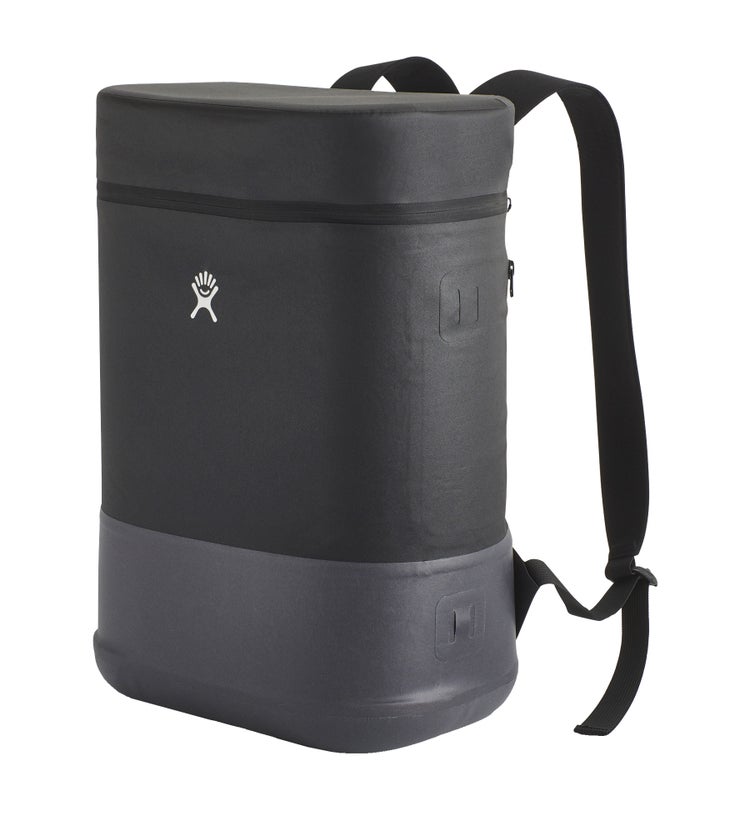 Our take Unlike a hard-sided cooler, this picnic pack is great for destination lunches thanks to adjustable, cushy shoulder straps and a padded backpanel. "Even without a hipbelt, I comfortably carried more than 20 pounds of beverages for miles in the Grand Canyon," one tester says. The insulated, waterproof Unbound keeps food and drinks cold for up to two days. Its molded rectangular base holds the pack upright when not in use, while a full-zip top-load opening grants easy access; along with the streamlined design, the wide opening made cleaning Grand Canyon dirt from the main compartment a breeze. Two external waterproof pockets—one on the side, and one on top—hold essentials like phones, wallets, or extra layers. Ding: price.
Trail cred "It fit 18 cans of beer, some cheese, and a salami on a three-day paddling trip down New Zealand's Whanganui River," one editor says. "Afterward, I hosed the sand and grime out, dried it off, and put my laptop and toiletries inside for the flight back."
$275; 2 lbs. 7 oz.
Nemo Stargaze Recliner Low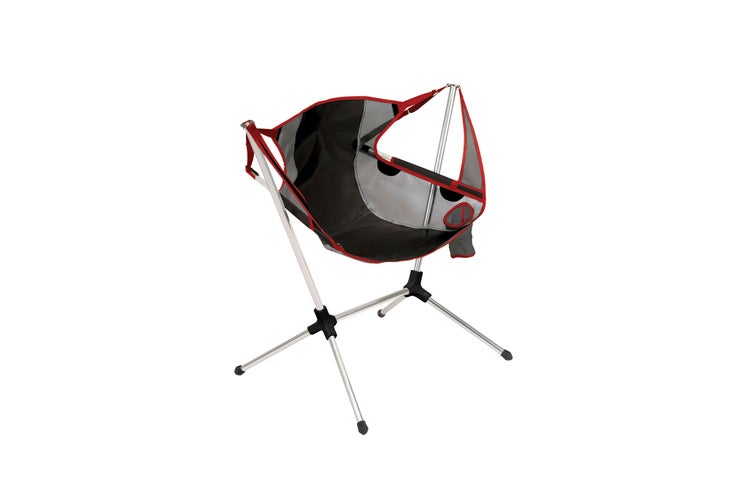 Our take Does the world need another camp chair? Turns out, yes. This one is strictly for paddle trips and car camping—it's too heavy for anything else—but we loved the rocking chair feel and reclining comfort. "It was the most coveted chair on a canoe trip on Utah's Green River," says a tester. "We liked it for stargazing, as the name implies, but mostly we enjoyed the relaxing swinging motion. And setup is easy—simply snap together the frame and hang the mesh chair." The auto-reclining system is smart; just lean back and find your preferred angle. Tip: If your priority is watching the night sky, upgrade to the Luxury model ($220), which has a headrest. Minor gripes: The feet sink into soft sand, and the cup holder is awkwardly close to your leg.
Trail cred "The aircraft-grade aluminum frame feels sturdier than most camp furniture," says a tester. "It got treated roughly on a river trip with 20 people and tons of gear to pack and unpack everyday, but suffered no damage." Buy NEMO Stargaze Recliner Low Now
$170; 5 lbs. 2 oz.
Cascade Wild Ultralight Backpacking Table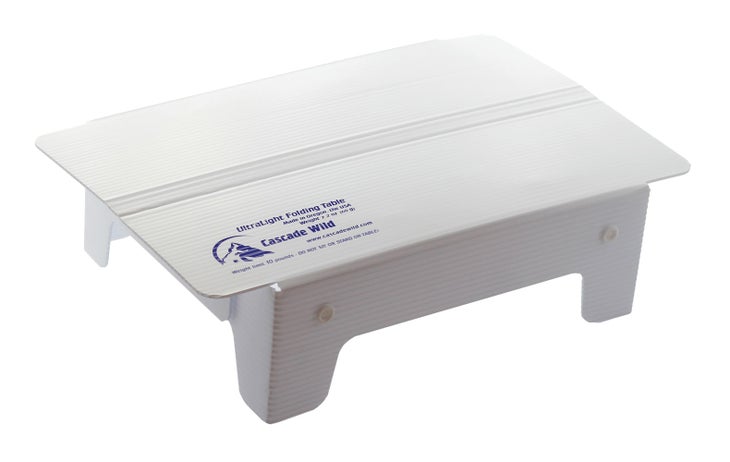 Our take Nothing against dirt, but sometimes it's nice to get your kitchen off the ground. Snap this one-piece wonder together to make an 8-by-12-inch table just over 3 inches high—good for minimalist cooking (but not much more). The corrugated plastic is light and strong, holding up to about 10 pounds (we didn't push it), and the origami design folds flat and slips into a pack side pocket. For the price and weight, it's an easy pick for hikers who want a touch of class. Tip: Snap two or more tables together to make one big one.
Trail cred "I didn't know I wanted one until I used it," says one tester. "In the Grand Canyon, we stopped for lunch on a beach along the Colorado River and the table made it easy to keep sand out of our sandwiches." Buy Cascade Wild Ultralight Backpacking Table Now
$10; 2.2 oz.
GearStash 1.25 Storage System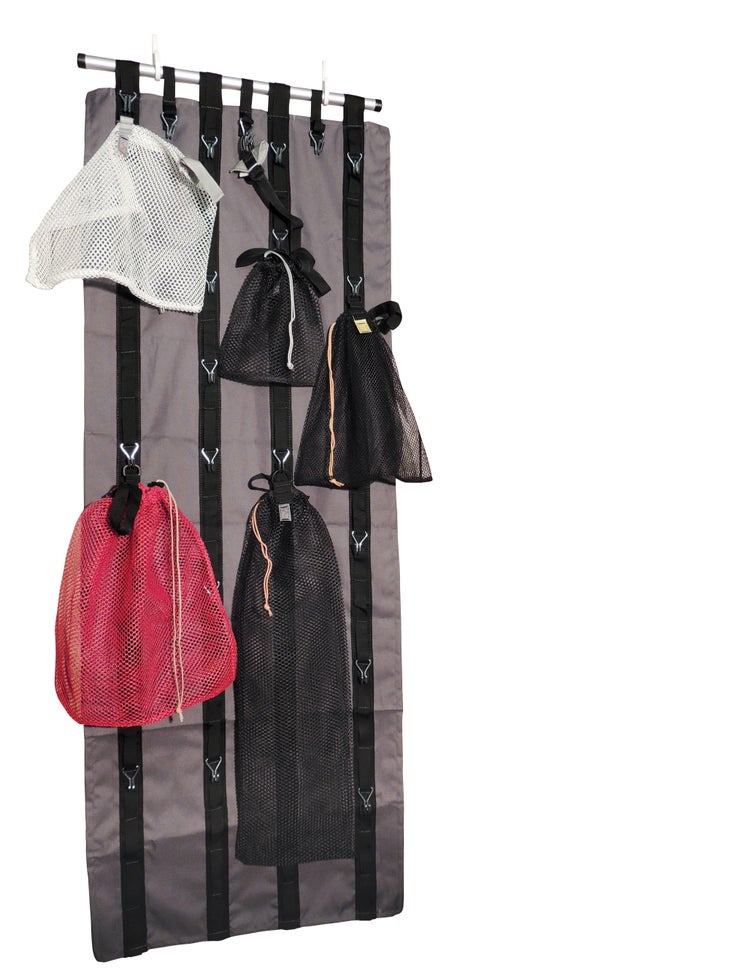 Our take Fact: One in two hikers suffers from Cluttered Gear Closet Syndrome. Enter this hanging organizer. The 6.5-foot-tall fabric strip is lined with sewn-in loops and can hold up to 150 pounds, which we used to store everything from sleeping bags (in the included mesh sacks) to skis (which stayed secure thanks to a rubber-lined webbing strap). Install the included hooks in a stud, or hang the system with the optional Doorback Hanger Set ($9).
Closet cred "Instead of laying out my wet gloves in the laundry room, I hang them in one of the mesh bags," our tester says. "They dry faster and are already stored when they're done." Buy GearStash 1.25 Storage System Now
$97
Columbia F.K.T. Short Sleeve Shirt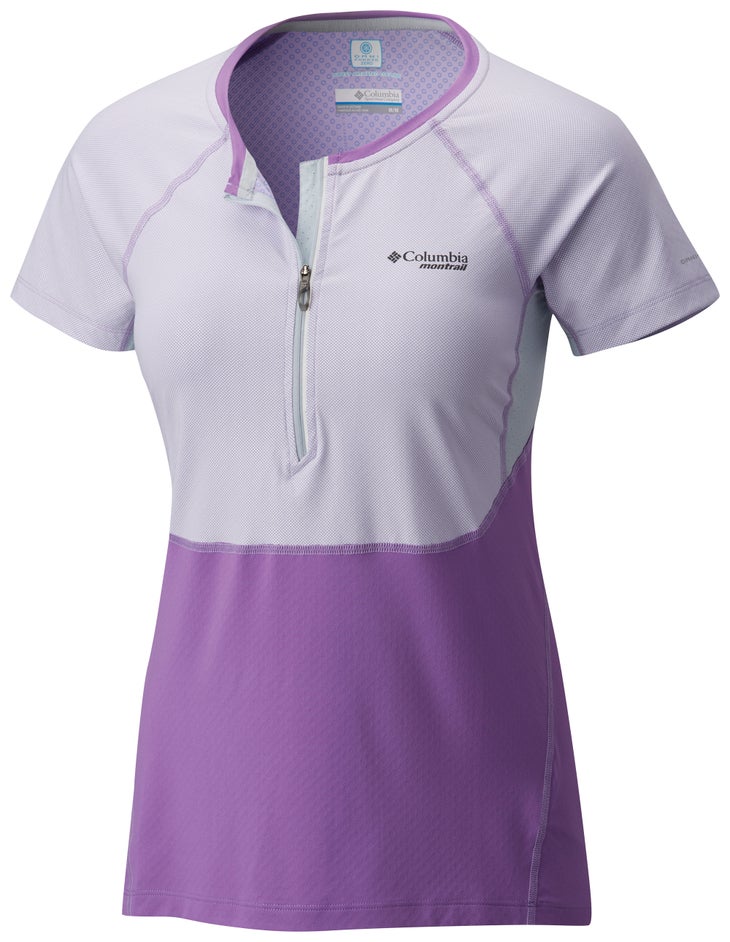 Our take This shirt helps take the edge off the hottest days. The F.K.T. is one of 18 new styles to sport Columbia's Omni-Shade Sun Deflector, thousands of dots made of titanium dioxide (an ingredient in mineral suncreen) placed atop a garment's fabric. Unlike typical high-UPF material, they deflect heat as well as UVA and UVB rays. Though some testers thought the pinhole-size silver dots were overkill, the paddlers, anglers, and other sun-dwellers among us praised them for their ability to "protect like a sunshirt and cool like aloe."
Trail cred "The F.K.T.'s design is smart, because protection is increased where you need it most: shoulders, back of neck, and upper back," one editor says. Buy Columbia F.K.T. Short Sleeve Shirt Now
$75; 3.8 oz. (w's M); w's XS-XL, m's S-XXL