First Look: inov-8 ROCFLY G 390
The first-ever Graphene foam hiking boot delivers unprecedented energy return and cushioning.
As all experienced hikers know, your feet are your lifeline on the trail, particularly when you're clocking long miles over days, weeks, or even months. The best way to take care of your feet when racking up miles is to ensure you have the proper footwear. The new ROCFLY™ G 390 from INOV-8 is the lightweight comfortable boot that is sure to make a difference for many adventurous hikers.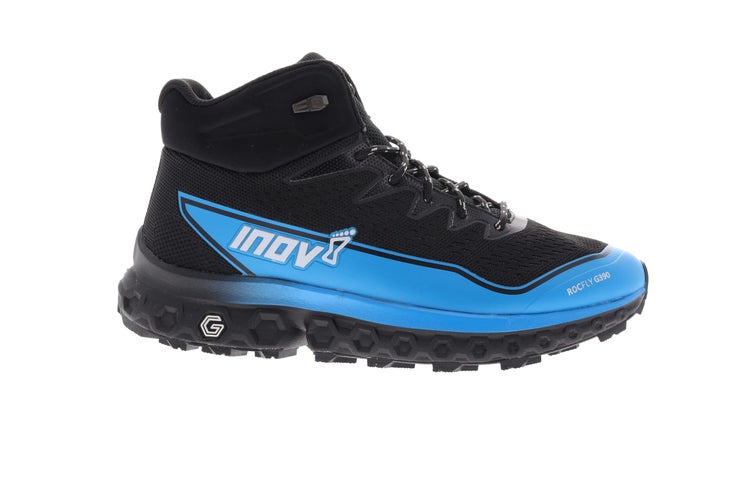 The first hiking boot made with Graphene-infused G-FLY™ foam, the ROCFLY™ has unrivaled energy return, while also providing long-lasting cushioning. Extensive laboratory testing showed that Graphene-infused foam midsoles held up with optimal levels of performance after over 1,200 km, double the industry standard, and proved that even when aged to mimic extensive use, the Graphene midsole offered more energy return than unaged foams. 
The boot sports a moderate 6mm heel-to-toe drop, with 24mm forefoot and 30mm heel. 4mm lugs provide solid traction without going overkill, and the unique ADAPTER-FLEX™ groove lets the shoe respond to terrain with the same agility and tactility that's usually only found in the trail running space. Meanwhile, the outer's GRAPHENE-GRIP™ rubber, which is (you guessed it) also infused with Graphene, provides stalwart, reliable traction on steep, rocky terrain. 
For those looking for a shoe that offers the agility and speed of a trail shoe with the support and cushion of a boot, the ROCFLY™ G 390 is the answer.