Five Things No Ultralighter Should Leave Behind
A lighter pack is a worthy goal—just don't take it too far.
Photo: Westend61 via Getty
Heading out the door? Read this article on the new Outside+ app available now on iOS devices for members! Download the app.
Is any gear truly safe from a gram-counter's desire to cut weight? In my experience, the answer is no. Once you adopt an ultralight mindset, it's tempting to drop pack weight in ever more unexpected ways, livability be damned. Ultralighters are known to nix any number of items that most backpackers wouldn't dream of leaving behind, from camp stoves and water bladders to tent footprints and camp shoes. And as someone who's tried mercilessly to cut pack weight in the past, I'm willing to admit that I have made many trips more uncomfortable because of the gear I left at home. Here are five items I've learned never to leave behind, the hard way.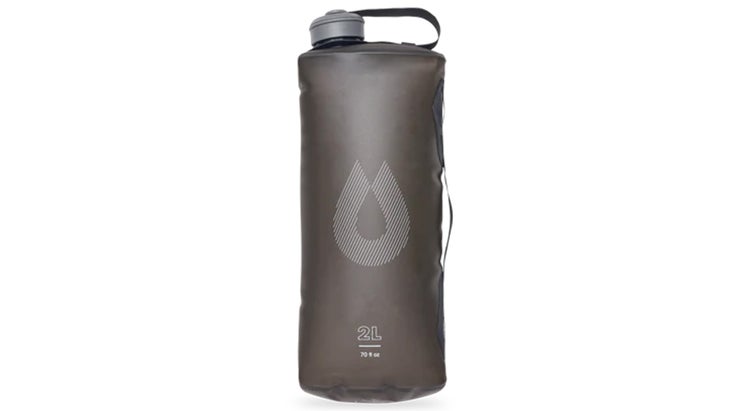 Extra Hydration Bladder
The Smartwater bottle and Sawyer filter combo is an ultralight essential. The bottle is cheap and easily replaceable, and the Sawyer (and other similar squeeze filters) have replaced bigger, heavier, and less convenient filtering options. When water is plentiful, it's tempting to think that a single plastic bottle—weighing 1.4 ounces—is all you need. But that's a mistake. Even on the soggy East Coast, I would never go backpacking without 3 or 4 liters of carrying capacity. Being prepared for the unexpected means being prepared to dry camp, whether that's due to a bone-dry water source or a full campsite near the spring you're relying on. Even if it's empty 90 percent of the time, I keep a rolled up Platypus bladder in my pack on every trip.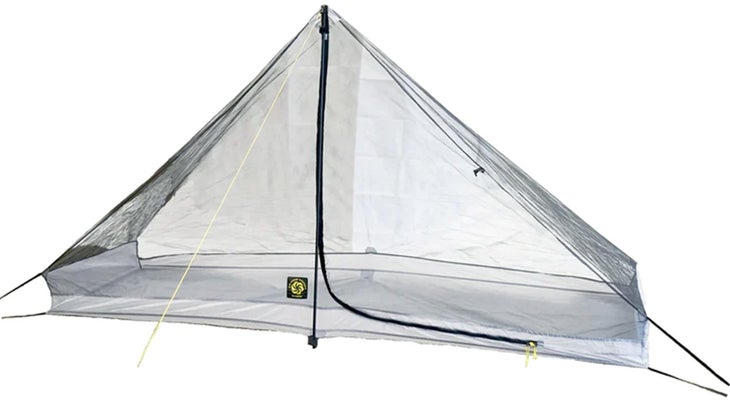 Bug Netting
For many ultralighters, switching to a tarp is the final step in downsizing their shelter. To really maximize the weight-savings (and also spend less money), it's tempting to opt for the simplest form of a tarp shelter and forgo a net tent. On most trips, however, mosquitoes will make you regret that decision. Often, the most alluring campsites—the ones near rivers, lakes, or out of the wind—will also be the buggiest. Adequate bug protection can take many forms. For some, it means they never give up their tent. Others might opt for a tarp and net tent. Sometimes, a simple head net will do. Personally, if I'm using a shelter without a bug net, I always have a head net with me. It weighs under an ounce, and just a few mosquitoes landing on my forehead is enough to keep me up most of the night.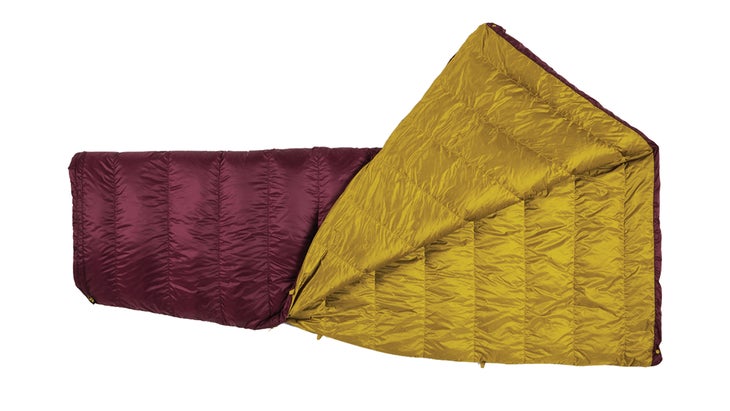 Sleeping Bag
Is there anything worse than waking up on a warm summer night drenched in sweat under a too-hot sleeping bag? Yes: Waking up shivering because you decided a real sleeping bag wasn't necessary. There are a lot of ways to reduce your pack weight in hot summer conditions, and a lighter sleeping bag or quilt is one of the best. But if you've been enticed by the weight savings of swapping to a bag liner or something equally thin (in my case, it was a fleece blanket I sewed into a rectangular bag), resist the temptation. In the heat of summer, it's easy to underestimate how much your body cools down as you sleep, even in warm, humid climates where temperatures don't drop much overnight. Combine that with an unexpected cold front, and you're in for a bad night.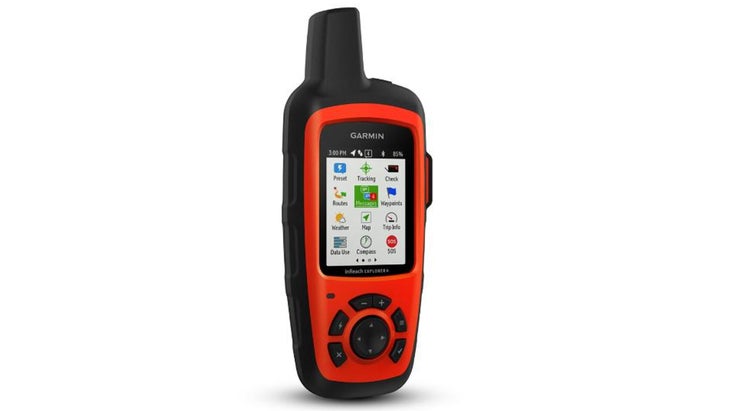 Emergency Communication
It might sound silly to say that something that has only existed for 15 years is an essential piece of gear, but that's how many of us feel about satellite messengers today. In the Western U.S., where wildfires are becoming bigger, hotter, and more frequent, a satellite messenger is now a must-carry, especially on long trips where hikers need to plan reroutes on the fly. Elsewhere, climate-driven floods, heatwaves, and storms are increasingly common, and all could result in emergency scenarios where your satellite messenger or phone is a real lifeline. It's easy to fall into the trap of thinking that a smart phone or satellite messenger reduces the feeling of solitude you're looking for on a trip, but remember, you don't have to use them. Turn them off and stow them away—just don't leave them at home. 
Caffeine (if you use it)
Making a good cup of coffee in the backcountry isn't the easiest task, and carrying quality beans and a good brewing method isn't exactly ultralight. Meanwhile, the only instant coffee worth drinking is often exorbitantly expensive. It's tempting to think you should just go without it—after all, you're on a backpacking trip where the you can sleep in as late as you want. In my experience, though, I savor a morning cup of joe just as much while hiking as I do sitting while on the couch answering emails. While I was thru-hiking, I did eventually wean myself off caffeine without much trouble. On shorter trips, I wouldn't even consider it. There are a lot of things you can leave behind on a weekend in the woods, but a caffeine dependence isn't one.