8 Father's Day Splurges for the Dads in Your Life
Charm him with these delightful gear upgrades
Photo: Larry Williams & Associates / DigitalVision via Getty
Heading out the door? Read this article on the new Outside+ app available now on iOS devices for members! Download the app.
There are many different types of gifts to get someone on Father's Day, but we would argue that the best are those that don't just satisfy needs, but those that also indulge wishes with delight. These eight items are sure to upgrade dad's outdoor kit—and charm him at the same time—whether he's a camper, hiker, angler, forager, paddler, or beach lounger.
Bote Inflatable Hangout Chair Classic ($349)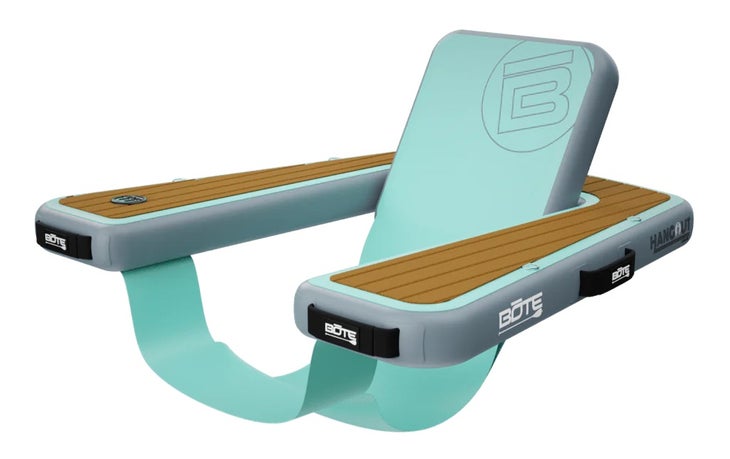 Best for Chillers
Like a backyard lounge chair—but built for floating—this inflatable raft combines a rigid deck with a PVC sling that lets Dad kick back in cool, watery comfort. The pivoting back moves between reclined or upright sitting positions, and instead of a recessed cup holder, a magnetic plate secures any metal tumbler or can koozie. And we love that the sturdy D-rings make it easy to tether to a swim platform or other rafts. Bonus: after the session at the lake or seashore, the deflated lounger packs down to cigar-box size so he can take it anywhere.
Yeti Rambler Beverage Bucket ($150)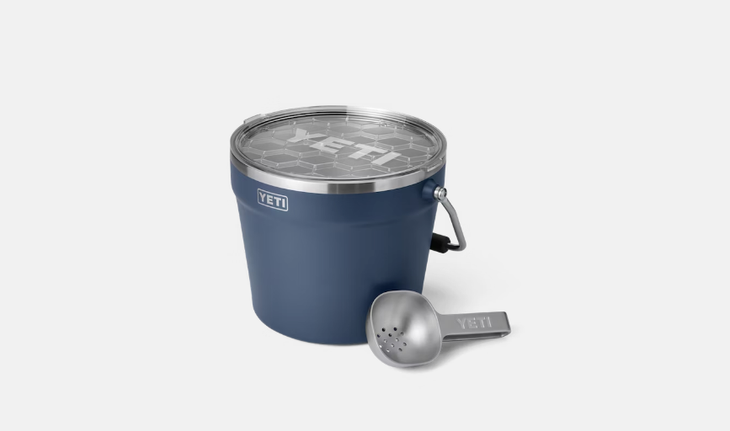 Best for Wannabe Bartenders
Built tough for campsites and tailgate après sessions, these drink accessories let mixologists take their show on the road without worrying about breaking their gear. Big enough to hold more than just ice, the double-walled Rambler Beverage Bucket ($150) chills two wine bottles or a six-pack of cans. The stainless steel Ice Scoop ($50) keeps gritty fingers out of the cubes and the Rambler Lowball 2.0 ($20) keeps concoctions cold in style.
iKamper Apron ($80)
Best for Craftsmen
Help Dad keep his clothes unstained and unscathed with this heavyweight apron, made from scraps of rooftop tent fabric. The waterproof, densely-woven poly-cotton canvas shields against wood chips, wayward hatchets, or greasy bike wrenches. It looks spiffier than your typical kitchen, plus there's plenty of room for tools, notebooks, pens, and gloves in the three pockets. You might have a hard time keeping him out of it.
Orvis Superfine Glass Fly Rod ($498)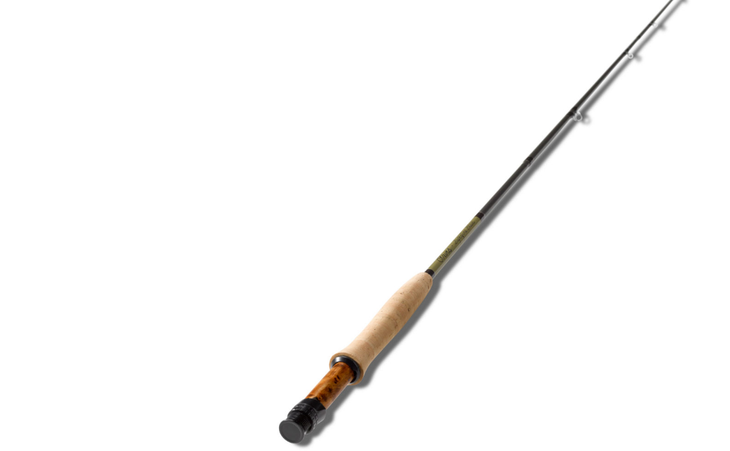 Best for Anglers
For dads who covet handmade bamboo fly rods, we propose this more affordable (yet exquisitely crafted) fiberglass option. Its slow action and delicate feel appeal to anglers who love the old-school stuff (and make it forgiving enough for beginners), yet its newly-engineered S-2 glass delivers superior accuracy and lets experts hit palm-sized targets on technical waters. Thus anglers of varying abilities call this their ticket to bliss on small mountain streams and spring creeks.
Opinel No. 8 Mushroom Knife ($34)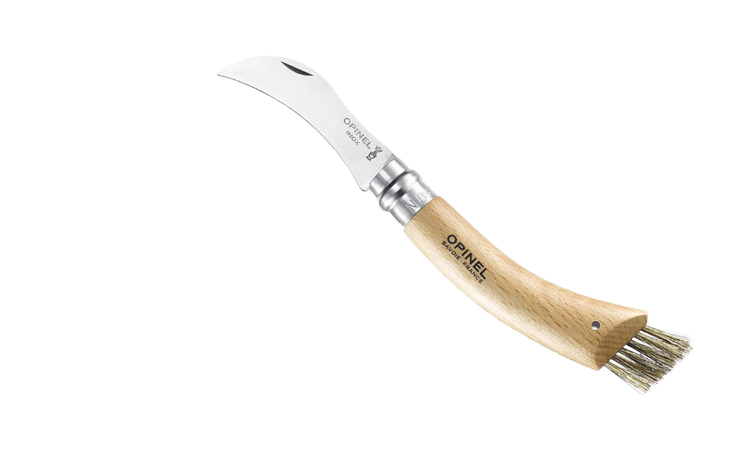 Best for Foragers
Any pocketknife can harvest mushrooms and other wild edibles, but this handsome tool offers greater practicality and convenience for the dedicated seeker of wild food. The curved blade wraps around stems for cleaner cutting, and the built-in brush (made of boar bristles, the preferred shroom-scrubbing material) lets foragers field-clean their finds with ease and efficiency. We love how the birchwood handle takes on an attractive patina with repeated use. If you really want to go the extra mile, you can have the handle and blade engraved.
Roark Boatman 2.0 Board Shorts ($100)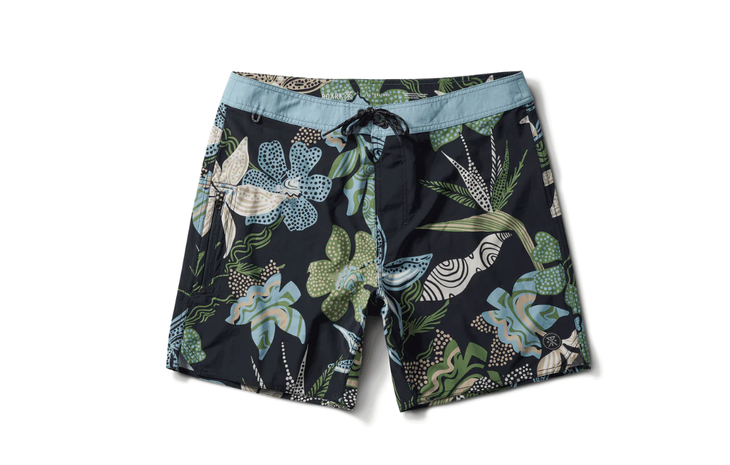 Best for All-Day Trunkers
If dad's summer uniform is a pair of swim trunks, gift him board shorts that come with a lifetime guarantee: made of ultra-tough Cordura fabric with four-way stretch, the Booatman stand up to rocks, coral, and brush while allowing for full freedom of movement. One zippered pocket holds valuables (and the shorts themselves, when packed), while the 17-inch inseam offers just-right coverage for surfers, anglers, and paddleboarders.
Sponsor Content
Gerber Custom Knife or Multi-Tool (from $140)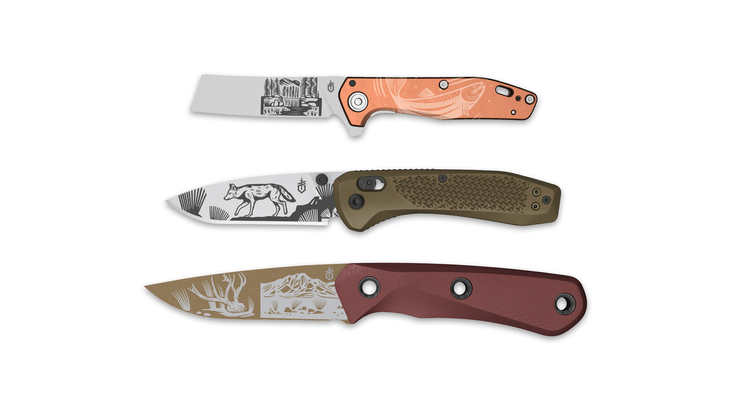 Get Dad a Gerber Fastball, Sedulo, or Terracraft knife that's customized to fit his outdoor persona. With a variety of colors, materials, and lasermarks to choose from, this will be his favorite gift and new go-to adventure tool.
Silky Pocketboy Professional Outback Edition ($55)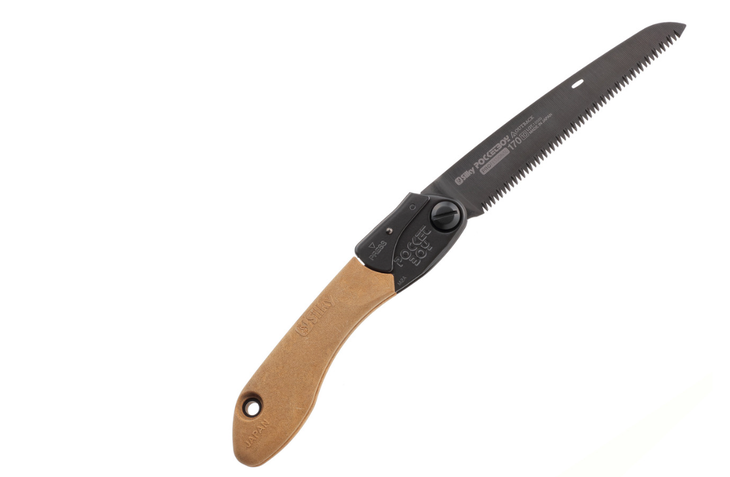 Best for Hunters and Gatherers
This folding saw transforms the tedious chore of cutting wood into a source of self-powered satisfaction. Unlike cheapo blades, this laser-cut piece of Japanese steel features a proprietary tempering process that keeps the metal flexible, yet resistant to dulling (the steel's high carbon content preserves sharpness over many uses). It also dispatches bone, making it ideal for game processing as well as campfire-building (it can also be replaced in case of damage). We were impressed with the grip the composite handle afforded us in wet conditions.
NEMO Stargaze Reclining Camp Chair ($300)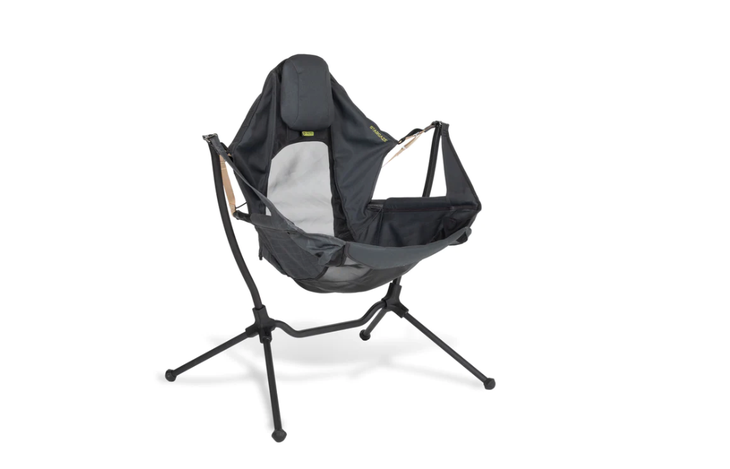 Best for Big Rockers
We'll say it here: this is the most coveted chair in camping, newly updated for easier packing and improved comfort for bigger bodies (the frame's vertical posts are now curved to accommodate broad shoulders). Pockets on both sides hold a phone or beverage, and the fabric feels soft and ventilated—never sticky. Leaning back into the chair automatically reclines it into "stargaze" mode, and the swinging hammock design offers rocking-chair relaxation on any surface.