Cold Trails, Hot Drinks: The Best Insulated Bottles for Backcountry Skiers
From hot cocoa to hot soup to hot toddies, carry a little warmth with you using these 5 winter-ready vessels.
Heading out the door? Read this article on the new Outside+ app available now on iOS devices for members! Download the app.
As the wind howled outside our cabin at 9,0000 feet in State Forest State Park, in northern Colorado, I casually asked my buddies if anybody was willing to test insulated drinkware for Backpacker. It was 2°F outside, and adventure called. They scrambled toward my big box of portable, potable warmth as if I'd dropped the Hope Diamond. Soon everybody was sharing horror stories about The Hot Cup that Failed and sighing over grandad's old Stanley. (What exactly was in there? Gramps never said; nor did he share.) Over the course of a chilly day of backcountry skiing, snowshoeing, and ice fishing, these insulated flasks emerged as our favorites. On frigid adventures, they'll warm your body and soul. 
Lightest: GSI Outdoors Glacier Stainless Vacuum Bottle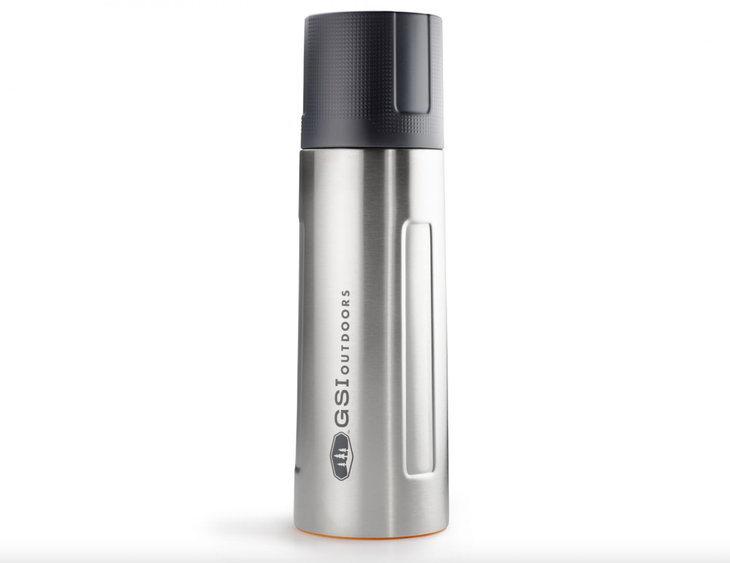 1 lb. 8 oz.

Capacity: 33.8 fl. oz.

$50;

Buy Now

 
A lot of manufacturers happily amp up durability, insulation, and gnarliness at the cost of weight. No such deal  with the devil is required with the GSI Glacier Vacuum Bottle, which had the best weight-to-size ratio of bottles we tested, while maintaining serious insulation; the company estimates that their bottles will retain heat/cold "up to" 30 hours. Who would let their cocoa sit for that long? Our testers' drinks never chilled appreciably.  A rubber base on the bottle minimizes the slip n' slide n' spill risk, and the insulated cup, which screws on as a cap, will keep your brew steaming while you're sipping. 
Heaviest Hitter: Yeti Stainless-steel Rambler Bottle with Chug Lid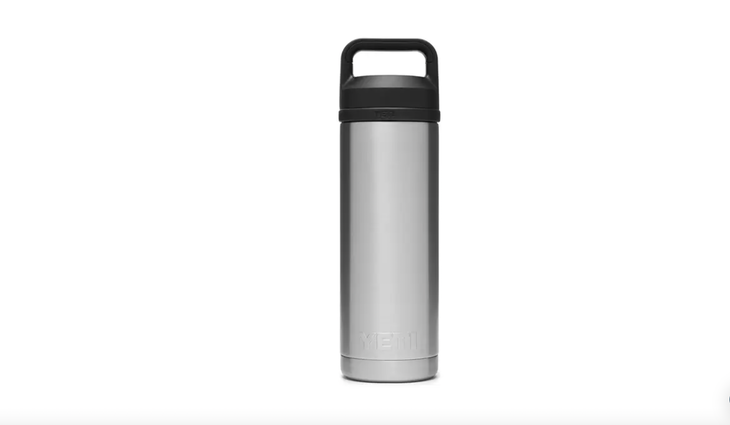 1 lb. 3 oz.

Capacity: 18 oz.

$30;

Buy Now
Yes, you pay a weight penalty with this Yeti bottle, but that's what you get when the manufacturer brags about an "over engineered" product, i.e. one with two walls of kitchen-grade steel that resists dents and punctures, and insulates your cocoa in a vacuum-sealed cocoon. And on a day-ski, weight didn't bother our tester, who enjoyed steaming tea on a President's Day excursion near the Continental Divide. He praised the Rambler's broad mouth, click open-and-shut "Chug" lid; its 18-ounce size proved perfect to heat up his day in the mountains, and there was nary a spill. They also come in 24 oz. to 64 .oz sizes, if you ski with a friend, or with your extended family. Done for the day? Throw it in the dishwasher. It can handle it.
Most Stylish: Hydro Flask Wide Mouth Bottle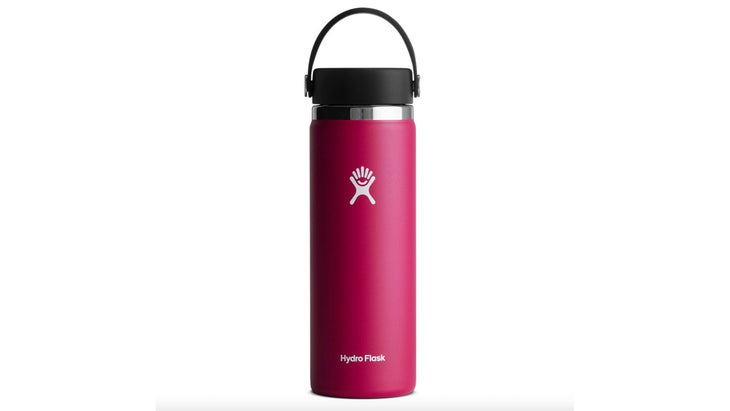 12 oz.

Capacity: 20 oz.

$33;

Buy Now
This was our tester's cocoa companion while he snowshoed three miles into the Ruby Jewel Yurt, in the shadow of the Medicine Bow mountains. The Hydroflask remained leak-free despite a jostling journey to the yurt, and helped thaw the frozen Clif bar he pulled out of his pocket. A quick twist-and-click of the cap, and you're sipping pretty. The cocoa remained hot for the entire three-hour excursion, including a last sip back at the truck. Hydro Flasks come in every color of the rainbow, plus some colors that never occur in nature. The turquoise flask we used would never get lost in a snowbank. You can even design your own on the company's website. 
Simplest: Purist Mover Water Bottle
13 oz. 

Capacity: 18 oz.

$48;

Buy Now
This vessel stands out for its sleek and simple design, from the less-is-more school. Our tester appreciates the Scope Top ($16), a "nifty" twist open/close lid that seals securely, and the flask provided outstanding insulation. Our chilly outdoorsman took a hit after three frigid hours ice fishing, and his coffee was just-poured hot. The Mover's slick design performs as well at your coworking space as it does in the backcountry; it will transition to your car's cup holder with no sweat. You'll need to hand-wash this one, but it's worth it.
Best Overall: Stanley Classic Trigger-Action Travel Mug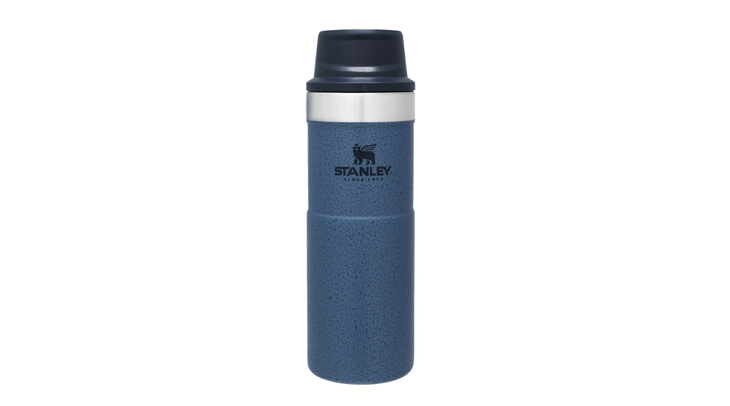 12.8 oz

Capacity: 16 oz.

$27;

Buy Now
There's a reason this company has seemingly hung around since the invention of coffee: They make durable products, sell them for reasonable prices, and they'll last long enough for you to hand them down to your little backcountry skier. Our tester enjoyed the comfortable drinking lid, the easy-to-operate (and clean) trigger mechanism to release the java, and the grippy rubber ribs at the top, that prevented the cup from slipping out of his gloved hands. It kept his tea hot for 3 hours, and warm for another 4. The Classic is dishwasher-safe, and it fit in the exterior pockets of his backpack, plus all the cup holders in his cars. Special shout-out, as well, for the Stanley Classic Legendary 1.5 quart "old timey" green flask (2 lbs., $41.50) for when you ski with cocoa-craving kids.