5 Ways to Extend the Life of Your Ultralight Gear
Spending a little extra time in the fall cleaning and repairing your precious gear can help extend its life by years.
Heading out the door? Read this article on the new Outside+ app available now on iOS devices for members! Download the app.
It's always with slight remorse that we start packing away our summer camping gear in late fall—a gnawing twinge that we could have snuck in one more backcountry trip. But shoulder season is also the best time to take a few extra steps to care for your gear before you put it away, and the best way to ensure that it will last for years to come. 
Ultralight materials like Dyneema and carbon fiber usually offer high strength-to-weight ratios, blowing away conventional materials such as nylons, polyesters, and aluminum. But in the quest to make equipment as light as possible, designers are pushing the limits of material functionality. The ideal time to help extend your gear's lifespan is when you store it until spring. 
Wondering how to care for the rest of your stuff? Read up on how to wash, repair, and store sleeping bags, and how to sew a permanent patch on a jacket.
Inspect all of your gear
Hand-washing your gear is the best opportunity to give it a good once-over. Check for any extra wear on fabrics, paying particular attention to the seams. If you made ersatz duct tape patches on the trail, take the time to replace them with a more permanent patch using the material they're made out of. Most manufacturers include a patch or two with their tents or pads, but you can also buy a fabric-matched patch, like Gear-Aid's silnylon patches ($10). Check that the zippers slide well and use a toothbrush to remove any dirt or grit that's accumulated in the teeth. If it's still sticking, check out some additional tips on zipper maintenance.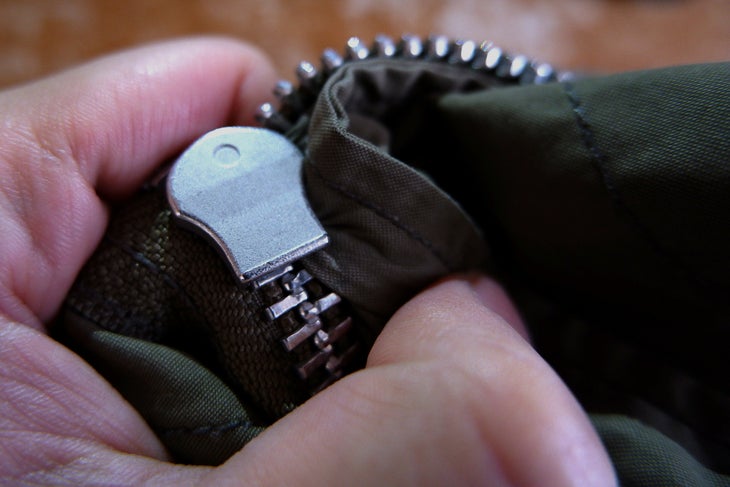 Hand-wash and air-dry everything
That Dyneema fabric might be strong, but it's barely thicker than a silk scarf. We recommend hand-washing ultralight tents, packs, and sleeping pads in cold-to-warm water with Nikwax's Tech Wash ($9.75) or Grangers Tent + Gear Cleaner ($14) before being stowed away for a few months. 
Bonus: If you notice any stains on your shelter that you want to clean, use an easy solvent like rubbing alcohol or Goo Gone to help remove it. Gently use a cloth to help break the stain up.
Re-up the waterproofing
If you've noticed your shelter or other ultralight gear isn't as waterproof as it used to be, now's the best time to make it impenetrable once again. First, apply Gear-Aid Seam Grip Seam Sealer ($7.50) to any leaky seams and then use a spray-on waterproof treatment on the exterior side of the fabric like Nikwax Tent and Gear SolarProof Waterproofing Spray ($18.50). 
Deep-clean your backpack
When cleaning backpacks, disassemble any easily removable frames, stays, and hipbelts. Hose the whole pack down to pre-rinse it: This helps get any debris or sweat that penetrated between padding and fabric moistened and ready to clean. Let it soak in a tub of warm-to-cool soapy water before washing it by hand. Rinse it off with a hose, paying special attention to any areas with foam, as they're most likely to retain debris and stench. Let it air dry and store it empty in a dry place.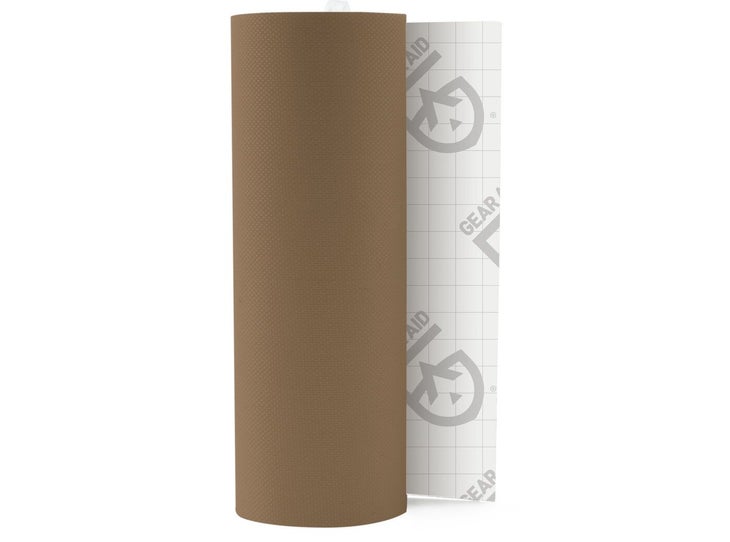 Take care of your sleeping pad
When cleaning an inflatable pad, make sure the valve is closed when you wash it (you don't want to get water inside before storing it for a few months). For all pads, clean the outside off as you would with other ultralight gear. With inflatable pads, it's a good time to check for any damage or make a quick Tenacious Tape patch placed on the trail a more permanent patch. After making sure the pad is dry inside and out, leave the valve open. Most manufacturers recommend storing inflatable pads rolled up loosely. 
For more tips and tricks on how to get the most out of your gear and make repairs, check out our Gear Repair channel.