First Look: Silva Terra Scout H Headlamp
Choose a brighter future with this eco-friendly new headlamp
The tricky thing about headlamps is that they're often bad for the very environments they help us explore; after all, most casings, nylon straps, and lenses are all made from plastic—i.e. petroleum.
That's where the Terra Scout H differs. A brand-new offering from Swedish brand Silva (the inventor of the liquid-filled compass), the Terra Scout H is the world's first headlamp built almost entirely from bio-based and recycled materials. What's more, Silva was able to make these eco-friendly updates without sacrificing the durability or technical chops its Scout line is known for.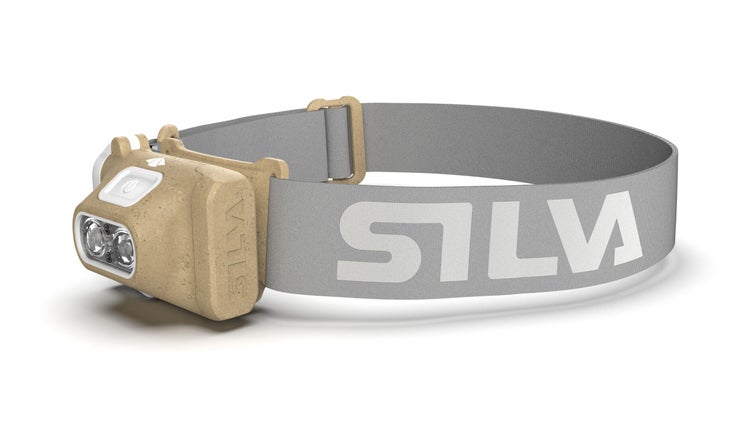 Here are some of the Terra Scout H's most impressive features.
Sustainable Materials
The Terra Scout H's most standout detail is its unprecedented dedication to sustainability. Both the bulb casing and band are made from a mix of hemp fibers and 100 percent recycled plastic, a combo that reduces the lamp's carbon footprint by a whopping 90 percent. The other benefit of the material mix is its featherweight feel: the Terra Scout H weighs in at just 1.8 ounces. That lightness—combined with the broad, grippy headband—means you can wear it fastpacking or trail running without worrying about bounce or slippage.
Intelligent Lighting
The Terra Scout H has both a red light to preserve night vision and a white light. The white light boasts two different power levels, perfectly calibrated to cover a vast range of uses. The lower-power bulb provides a soft flood that illuminates your immediate surroundings, ideal for cooking and camp chores. Kick it up to high power, and you get a long-reach beam that yields a competitive 350 lumens—and up to 213 feet of vision.
Long-Lasting Battery
Thanks to a specially designed hybrid battery compartment, the Terra Scout H is compatible with both standard AAAs and an included rechargeable battery. The latter takes just 2.5 hours to top up via USB, and its life is easy to monitor in the field thanks to a reliable indicator built into the headlamp casing. The other good news for night adventurers: the Terra Scout H is super efficient. On its lowest setting, it can provide up to 25 hours of constant light on a single charge.
Durability and Total Ease of Use
A compact, no-fuss design means the Terra Scout H is easy to use—and hard to break. Its large single button makes it simple to toggle between settings even with gloves on. The lamp also features an IPX5 water-resistance rating, which means it can withstand splashes and light rain without problems.
All that amounts to a reliable, long-lasting headlamp—one you can count on to put the environment first today, and to keep powering your adventures for years to come.
---
Since 1933, Silva has been helping people enjoy the outdoors. Silva is proud of its history and the fact that it has been designing and producing outdoor gear for over 85 years. There is always more to discover; go explore!