The Best Backcountry Fly Fishing Gear for Catching Your Dinner
You could cast to lunkers from alongside the road—but hiking to wild streams and lakes pushes the bliss factor even higher. Outfit your next angling mission with these gear picks.
Heading out the door? Read this article on the new Outside+ app available now on iOS devices for members! Download the app.
This review was originally published in Backpacker's May/June 2021 issue. Outside+ members get access to our print edition, as well as the full text of all of our published reviews, plus classic Backpacker stories, recipes, training plans, and more. Become an Outside+ member today!
When you make a purchase through our site, we may earn a commission.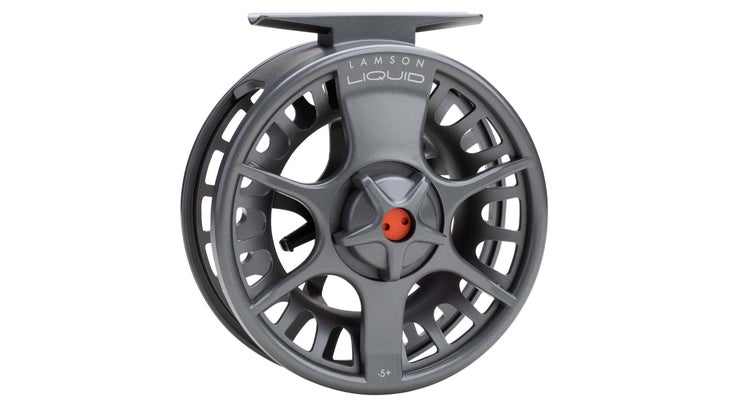 A superb value, the Liquid uses the same tech as Lamson's $700 reels. It has a lightweight conical drag design (nesting cones deliver more stopping power than flat discs), so it slows even the biggest trout. Those components are machined to exacting tolerances, which is why this mechanism feels as precise as top-shelf models. Cost-trimming comes from the die-cast (not machined) aluminum arbor, which is light (our size 3 sample felt balanced on an array of rods) and coated with PU rather than anodized (a spendier process). The result is durable enough to survive skirmishes with streamside boulders. $110; 4.2 oz. (size 3); four sizes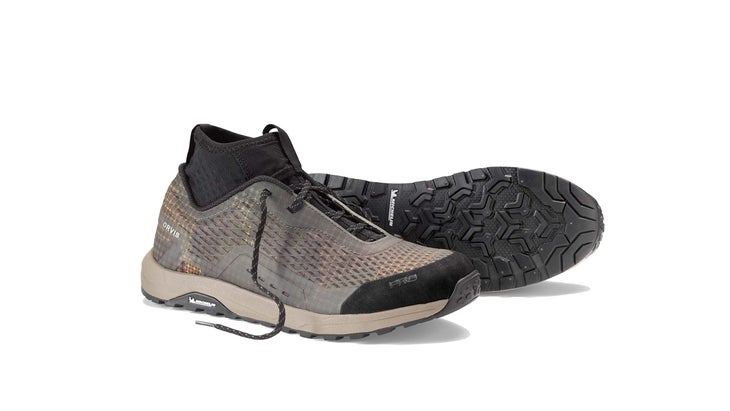 Most wading boots are built for standing, not hiking—but the versatile, running shoe-inspired PRO Approach can do both. It let us hop between boulders and charge across rushing streams while hiking to a tributary of Colorado's Yampa River. Credit the supportive PU insole and springy phylon midsole that provide cushion without deadening the ride. The Michelin outsole provides solid traction on dirt, and the rubber delivers astonishing grip on wet rock. A gaiter hugs your ankle to seal out gravel, and the seamless nylon upper dries within hours. Ding: no women's version. $149; 1 lb. 7 oz. (m's 10); m's 7-14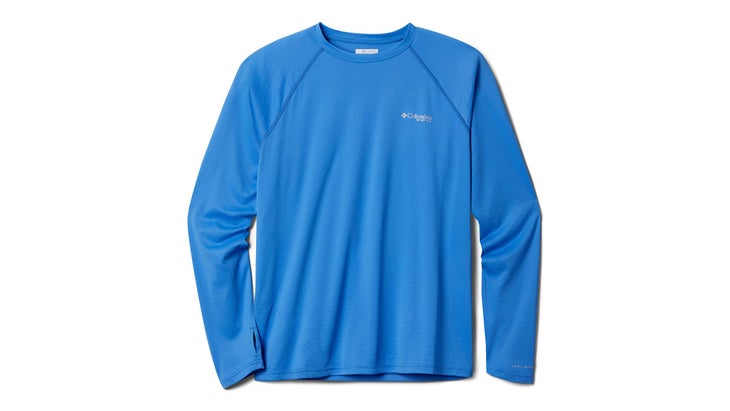 This shirt (and the women's ZERO Rules Ice Hoodie, $65) helps anglers stay nearly as cool as the fish they pursue: It has a version of Columbia's Omni-Freeze Zero tech, fabric webbed with a polymer that accelerates wicking and produces a cooling sensation when it becomes wet. The magic lessens after about 30 minutes, testers report, but the shirt never felt oppressive—and it has impressive sun protection (UPF 50). The polyester fabric is also soft and reasonably durable: Abrasion from packs produced only minor pilling. Drawback: no odor control. $60; 6 oz. (m's M); m's XS-XXL, w's XS-XXL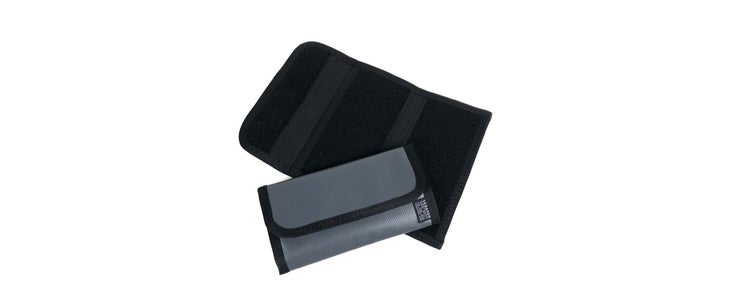 Small but mighty, this wallet organizes everything anglers need for a day on the water. The tidy, 8-by-4.5-inch envelope fit comfortably into our pants pocket while we hiked to Colorado's Jonah Lake. Two looped panels secure a generous array of flies—we stowed more than 40 patterns, including poofy royal Wulffs and chubby Chernobyls—and an interior pouch holds tippet and a hemostat. Ultradurable vinyl (the kind used for whitewater rafts) survived daily abuse, thanks to its excellent abrasion resistance. The wallet weighs just 2.3 ounces, making it a viable toolbox for gram-counting backpackers. $30; 2.3 oz. (small); S-L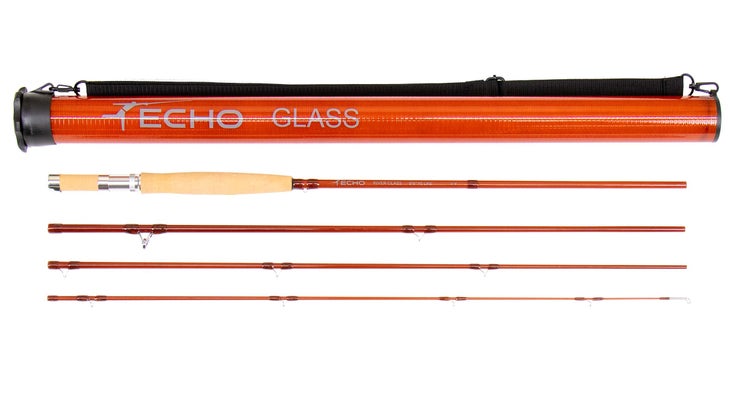 Some of the best small-stream rods are made of fiberglass, which is crazy durable (a boon when you're toting it through heavy brush or setting the hook amidst overhanging boughs) and punchy enough to cast ultrashort lengths of line (useful in tight spots). Echo's version is cheap and simple, but the 6'9" model we tested still offers enough accuracy to land a fly on a dinner plate from 15 feet away. Four-piece construction lets it pack down small (it also comes with a tube), and because even small fish put a deep bend in this flexy rod, every catch feels like a trophy—even when it's a tiny, high-mountain brookie.  $250; 2.6 oz. (3-weight); six sizes