Editors' Choice: This is Our Favorite Backpacking Gear of 2021
A comfy camp chair, a tricked-out tent, one of the best free apps we've ever used, and more: this is the best gear of the season.
Heading out the door? Read this article on the new Outside+ app available now on iOS devices for members! Download the app.
Want to go deeper? Active Pass members get access to all of Backpacker's stories, including our full gear reviews. Sign up today!
Last year's hiking season was like no other we've ever experienced. Between the lockdowns, and the wildfires, and the general unease of seeing other humans even on the trail, getting outdoors was much more of a feat than usual. Nevertheless, our testers did what they always do: take the year's newest gear into the backcountry to see how it performs. After four months of testing, the results came in, and a group of Backpacker editors headed out to finish the job. Finding a destination wasn't easy—see the aforementioned lockdowns and fires, and add in an early-season snowstorm—but once we did, everything fell into place. The canyons of southwest Colorado—steep-walled, rocky, remote—are well-suited for proving what works and what doesn't, and offer magnificent scenery and solitude to boot. When we emerged from the trip, we'd crowned nine products as the new vanguard of hiking equipment. We don't know what this year will bring, but we know this gear will never let you down.
When you make a purchase through our site, we may earn a commission.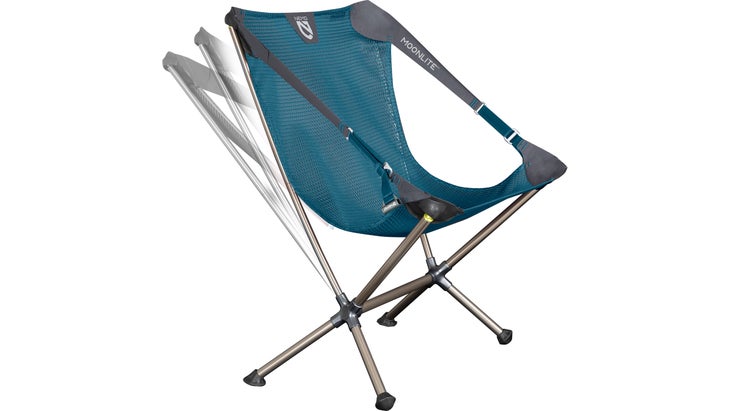 NEMO Moonlite Reclining Chair
Congrats: You made it to somewhere beautiful. Now it's time to chill there. The Moonlite is sure to increase your enjoyment of a sundowner sesh by simply being the most comfortable—yet still backpacking-friendly—chair you've ever used. "I could sit in it for hours without pain or muscle fatigue in my back," said one tester after trips to Wyoming's Wind River Range and Colorado's Big Dominguez Canyon. Buy Now / Read the Full Review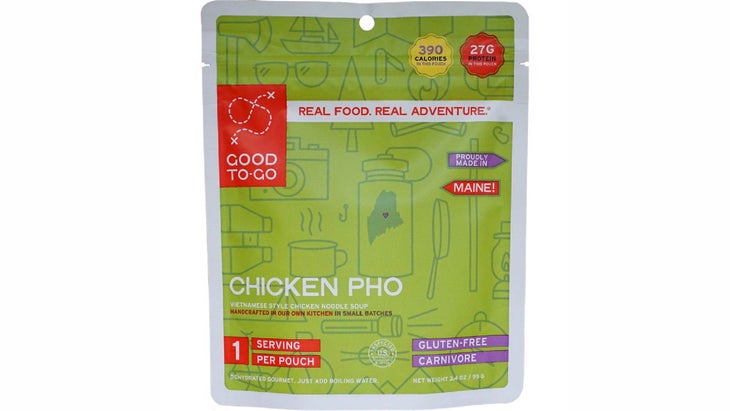 Good To-Go Chicken Pho
When this bright, deeply flavorful pho wowed every tester who tried it, we took notice. This isn't the first dehydrated pho to hit the market, but it's by far the tastiest (and the most nutritious): A rich broth livened by star anise, cloves, ginger, and mild jalapeños warmed our bones as the sun set over the skyline of Wyoming's Wind River Range, while the hint of fish sauce and burst of lime hit us with flavors that we simply do not usually encounter in the backcountry. Buy Now / Read the Full Review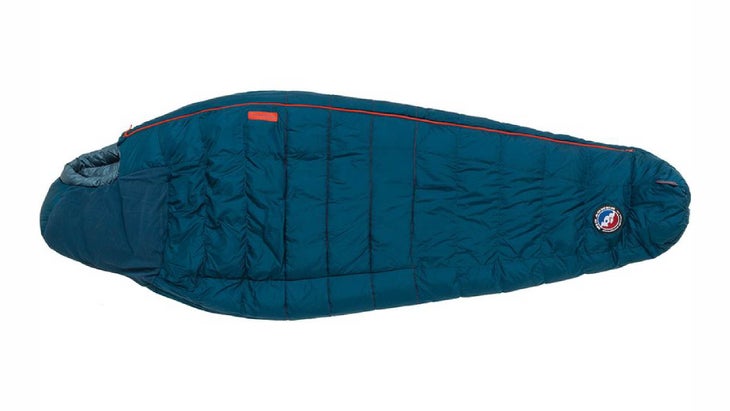 Big Agnes Sidewinder SL 20°F
The Sidewinder nails a side-sleep design.Its hood opening and zipper are oriented so that they face the same way you do when you're on your side, rather than being permanently situated "right-side-up" on the bag. The dimensions are slightly wider than a typical back-sleeper (61-inch circumference at the shoulder and 55 at the hip in the men's version) because we tend to curl up a bit. Critically, there's also a strip of synthetic insulation that wraps the hips and ankles to pad and insulate the parts of us that contact the ground most rudely. Buy Now / Read the Full Review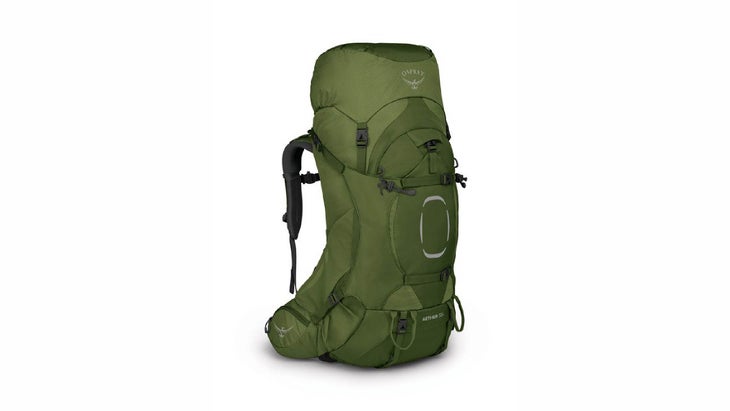 Gold Award: Osprey Aether 55/Ariel 55
Sometimes you use a piece of gear for the first time and you just know. That was the case when our gear editor took the Aether 55 (the Ariel is the women's-specific design; both have been around in various forms since 1997) on a trip in northern Colorado's Rawah Wilderness. "Because it was a holiday weekend and I was playing guide for a couple friends, I loaded the pack up with way too many goodies. Charcuterie, an oversized camp chair, string lights, you name it. Everything probably weighed around 35 pounds," he says. "I was dreading our 11-mile hike to a lakeside camp, but then I put the Aether on and knew I'd be fine." Buy Now / Read the Full Review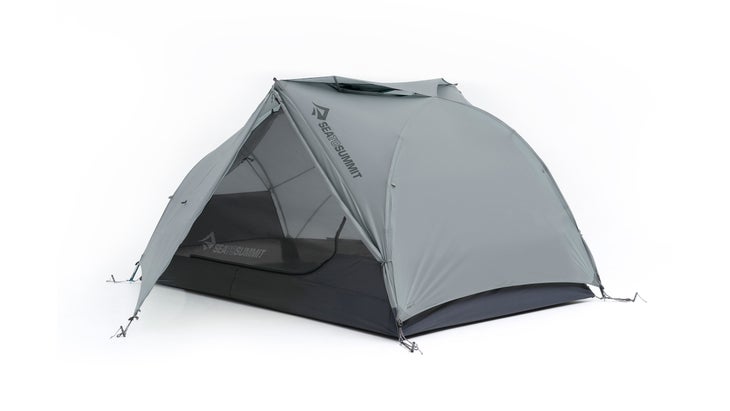 Sea to Summit Telos TR2
If the devil is in the details, then this is the most unholy tent we've ever occupied. Nothing, it seems, escaped the attention of legendary tent designer Jake Lah, who collaborated with Sea to Summit for this two-person, freestanding tent. Naturally (since Lah is the guy behind DAC poles), it all starts with the structure. The single, multi-hubbed pole has an inverted V-shape top section that creates twin peaks and props up near-vertical walls. The design equates to a ton of livable space inside, while still being tensioned enough to prevent water from pooling atop the sil/PeU fly and strong enough to shrug off 25-mph winds when we camped at treeline in Colorado's Indian Peaks Wilderness. Buy Now / Read the Full Review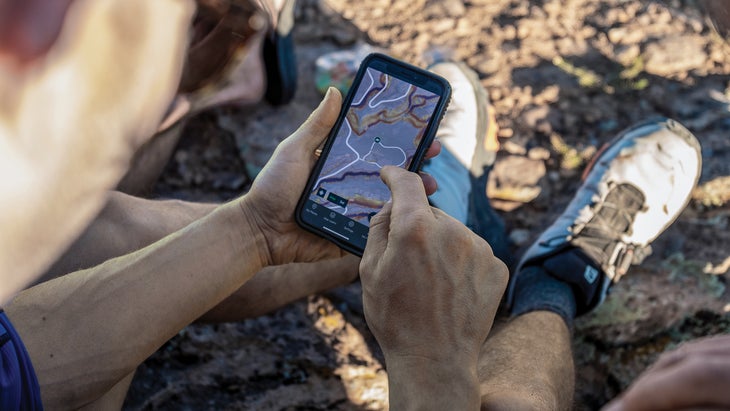 Outly
How well do you know your dispersed camping regulations? Chances are, you could stand to bone up on what types of land you can throw down on when campgrounds are full, that elusive permit didn't come through, or your kids have asked "Are we there yet?" for the thousandth time. Relying on luck to find perfect, people-free campsites can still work (sometimes), but this app offers an easier way to scope out potential weekend getaways while providing nifty mapping capabilities as well. Download Now / Read the Full Review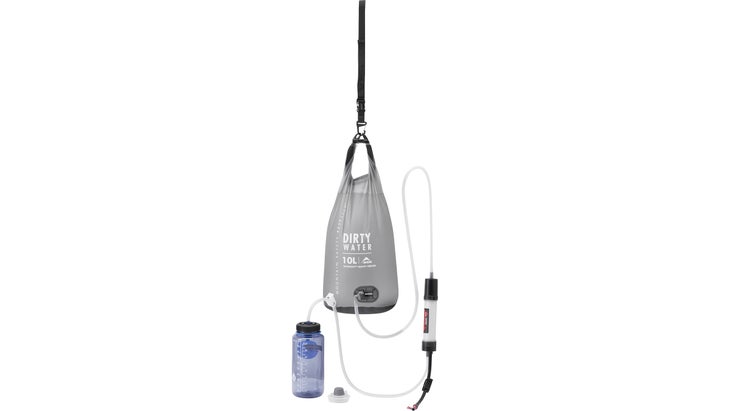 MSR Guardian Gravity Purifier
Filtering water often starts with drawing straws. Then, the unlucky one gathers vessels, makes the trek to water to pump-and-futz, and lugs all that clean drink back to camp. Sorry, loser! With the Guardian Gravity Purifier, however, everyone wins. Fill its 10-liter reservoir (conveniently labeled "Dirty Water"), hang it on a branch (or as high above the filter and bottle adapter as you can), loosen the hose clamp, and let gravity do its thing. Buy Now / Read the Full Review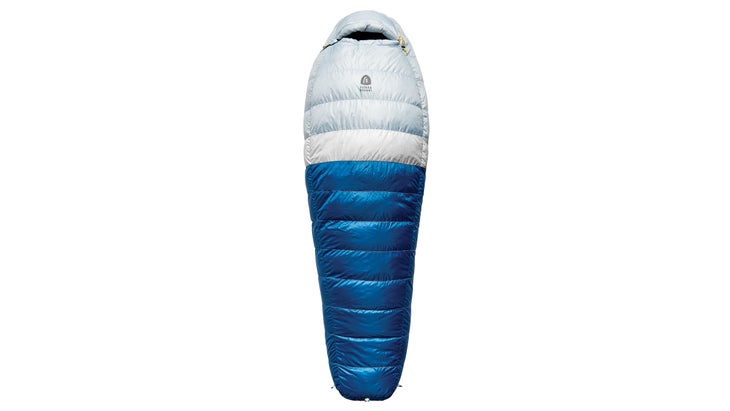 Sierra Designs Get Down 20°F
Sleeping bags have always secured a space as hikers' most-appreciated gear, responsible for warm nights in the backcountry where hypothermia might otherwise be an issue. Down bags get a special nod for their superior compressibility and instant coziness. But darn it if they aren't spendy! This is why we constantly scour the market for down bags that perform beyond their price. And after four months of vetting it against every other affordable competitor, we declare the Get Down to be the absolute best 20°F bag (well) under $200 on the market. Buy Now / Read the Full Review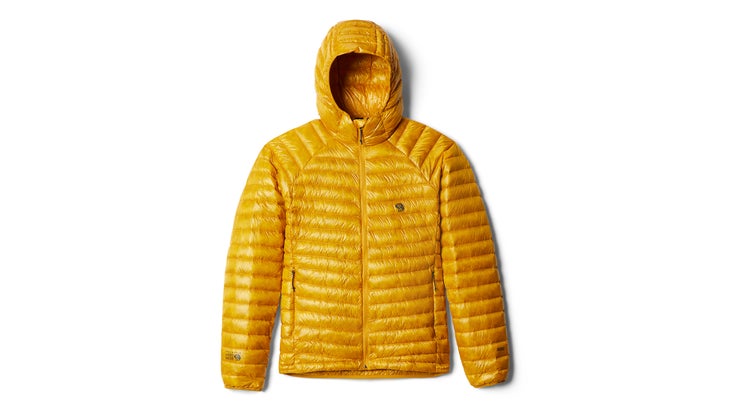 Gold Award: Mountain Hardwear Ghost Whisperer UL Hooded Down Jacket
Over 9 years, the Ghost Whisperer has become as much a status symbol as a midlayer. It's the top-of-the-line jacket for the weight-obsessed. And though it's only gotten lighter (and better) through each new iteration, Backpacker has never given the jacket an award (we know, we're embarrassed, too). Ultralight puffies is a crowded field and still the Ghost Whisperer has outlasted all competitors, so we're finally correcting our oversight. Buy Now / Read the Full Review