The 5 Best Women's Hiking Pants
Stay protected in deserts, soggy forests, and everything in between.
Heading out the door? Read this article on the new Outside+ app available now on iOS devices for members! Download the app.
Nailing your bottom layer game is something many backpackers learn through personal experience. Opt for airy trail shorts, and you might end up covered in sunburn, scrapes, and bites. Pull on those wear-anywhere running tights, and you could end up sweaty and cold. That's why a solid pair of long hiking pants is our go-to.
Women who are looking for a perfect pair of hiking pants have a lot of choices. It's easy to go too technical, in the direction of softshell mountaineering pants, or not technical enough, like with a pair of sweaty frontcountry cargo pants. Find a pair that combines durability, freedom of movement, and hiker-specific designs, and you can take them on everything from a scramble on Kebler Pass in Colorado to sweaty slogs in Death Valley National Park. We've pulled together our top-rated women's hiking pants from our tireless testers to help cut through the noise.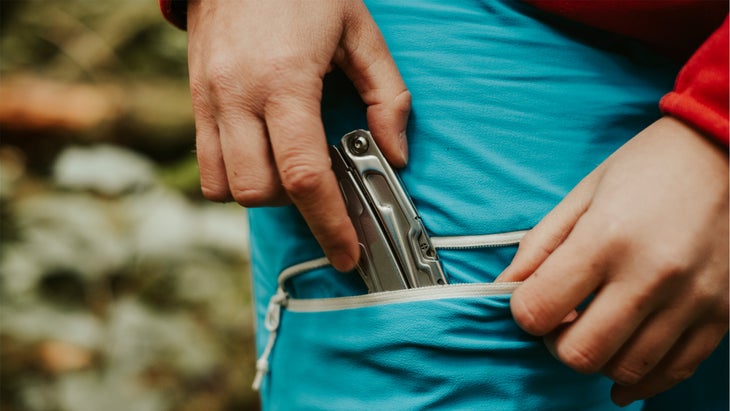 What to Look For in Women's Hiking Pants
Materials
Picking the right fabric is an essential first step in buying hiking pants. Synthetics, including nylon, polyester, spandex, and blends of all three, are the most common for trail wear. Typically, the more nylon, the better the abrasion-resistance. Polyester, on the other hand, adds wicking ability and elastic textiles add stretch. Natural materials, including cotton, wool, and hemp, are sometimes woven in for a softer feel, insulation, or durability.
Climate and weather
Manufacturers often use rain-resistant DWR coatings and sealed seams in synthetic fabrics for the occasional rainshower or dewy brush. Hot hikes call for lightweight moisture-wicking synthetics and added sun protection—look for a high UPF (Ultraviolet Protection Factor) rating. Insulating linings, both synthetic and wool, along with wind-resistance from pant thickness, weave, or finish, are a key consideration in cold climates. In particularly buggy climates, buying pants pre-treated with insecticide, like permethrin, can be a smart move. (You can apply your own using permethrin spray, but it won't last as long.)
Fit, design, and extras
For variable temperatures, hiking pants often employ several designs, including mesh around high-heat areas, like the back of the knees or thighs, zip-off pants, which convert to shorts, and roll-up bottoms. Generally, the more pockets, the more functional space and the heavier the pants. Pared-down pants will at least come with one back and two side pockets, with others having as many as eight zippered enclosures for large and small items. Reinforced knees and seats help lengthen their life in high-stress areas. Lay, or how the pants sit from waist to ankle, is similarly dependent on your hiking style. While a looser fit is good for hot days and moderate trails, a tighter fit or a cinching mechanism around the ankles helps keep your pants from snagging and flapping in the wind. Size-wise, more brands are recognizing the need for well-designed technical wear for plus-size hikers.
Best Hiking Pants for Women on the Market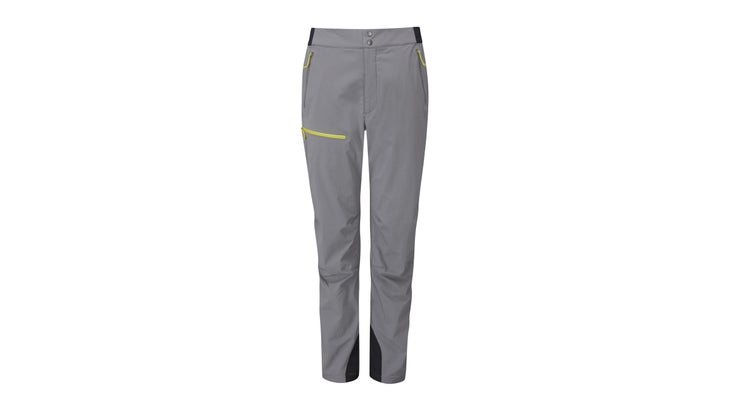 1. Best Do-It-All Bottoms: Rab Ascendor Light Pant
Price: $115
Weight: 10.4 oz.
Buy Now
The Ascendor Light's polyamide/elastane fabric is stretchy enough in the waist and legs to fit a wide range of body shapes and sizes. This softshell pant was as flexible as we were when we made wide steps and deep knee bends in boulder fields and while bushwhacking, and the double-weave material and its PFC-free DWR kept us dry in light rain and warm down to 35°F. The trousers even breathed well as temps crept up into the 70s during a 2,700-foot ascent of Sugar Loaf Mountain in Alaska. "I initially thought these pants would be too warm, but I wasn't sweating at all," our tester says. Three zippered pockets—one on either hip and one at the rear—hold snacks, a small wallet, and keys, and the Ascendor Light's tapered cut means no material gets in the way when precise steps are called for. —Amelia Arvesen
2. Best Shoulder Season Hiking Pants for Women: Patagonia Altvia Alpine Pants
Price: $149
Weight: 12 oz.
Buy Now
Long days in the mountains call for pants that are durable, but not too heavy or bulky. These softshell trousers were just right for an autumn weekend of class 4 scrambling on Kebler Pass in Colorado. They were thick enough to stave off wind and temps down to 30°F, but thanks to 14 percent spandex content the Altvia didn't hinder us while we high-stepped. A slim cut keeps excess fabric out of the way, and the poly/nylon/spandex fabric is made for squeezing between rocks. An adjustable waistband doesn't rub under a pack. —A.A.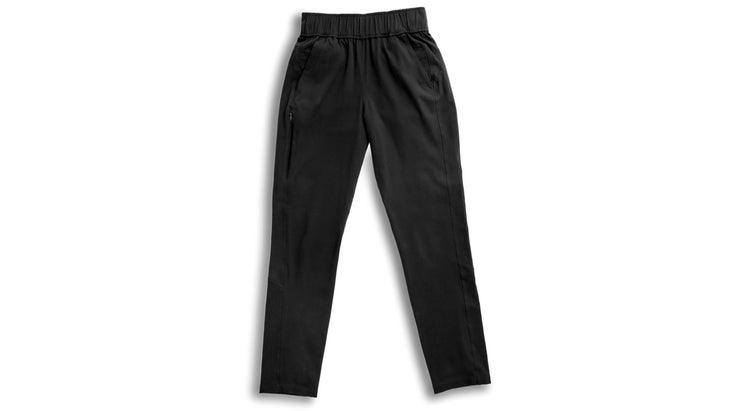 3. Best Plus-Size Hiking Pants for Women: Alder Open-Air Pant
Price: $155
Weight: 12.7 oz.
Buy Now
This women-led company nailed their signature product's fit for all body types. The Open-Air is made of modal, a tightly-woven fabric made from beech tree pulp (produced using less water than cotton), which is also supersoft, water-repellent, and pill-resistant. On a soggy, 50°F hike in British Columbia, the material blocked wind, resisted mud stains, and dried from rain within an hour. Most importantly, though, the features are dialed: A crotch gusset warded off thigh chafing, and the elastic waistband, curved back yoke, and four-way stretch ensure that this pant moves with curvier bodies. "The fit and material are incredible for scrambling and big steps," a size-3X tester says. And, unlike many women's pants, this pair is packed with seven pockets. Two hand pockets in the front and two drop pockets in the back are deep enough to fit a pair of light gloves. Two interior front pockets inside the hand pockets hold smaller items like lip balm or credit cards, and one zippered pocket on the thigh fits a smartphone.  —A.A.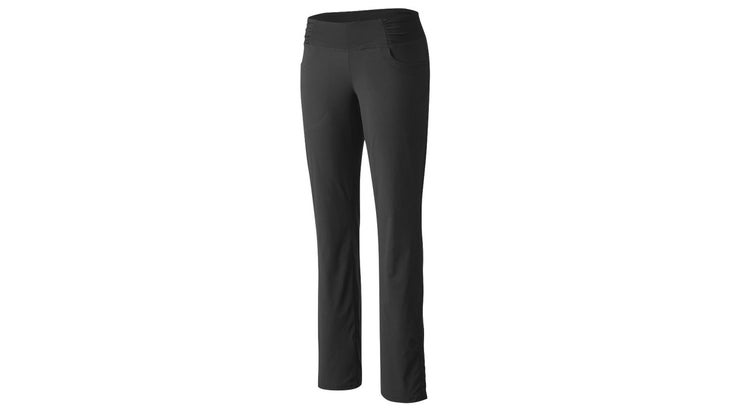 4. Lightest Hiking Pants for Women: Mountain Hardwear Dynama Pant
Price: $75
Weight: 5 oz.
Buy Now
The knit poly waistband dried quickly after sweaty slogs in 80°F temps in Death Valley National Park, while the supple, stretch-woven nylon body fabric helped cut light wind over a baselayer at 10,000 feet in Colorado's James Peak Wilderness. On a road trip around Southern California, we wore these pants for four days straight of hard hiking with a loaded pack. Then we changed into some other, cleaner hiking pants. Then we changed back into the dirty ones for an overnight. Only two things keep them short of perfect: We wished for more, deeper pockets than the jeans-style ones at the front and back (though that might decrease the comfort factor), and after about 50 days of hard use, we've noticed some moderate pilling on the thighs.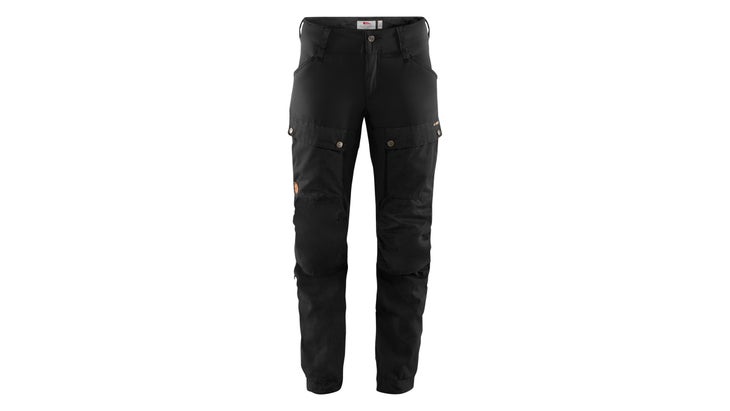 5. Most Environmentally-Friendly Hiking Pants for Women: Fjällräven Keb Trouser
Price: $235
Weight: 1lb. 6oz.
Buy Now
Re-using waste materials and getting rid of environmentally harmful PFCs is laudable for any product, but these pants also offer a combination of stretch and strength in all the right places. The seat, thighs, and shins are made of G-1000 Eco, a blend of 100 percent recycled polyester and organic cotton that shrugged off grabby bushes on Rocky Peak Ridge in the Adirondacks. But the Keb is surprisingly comfortable, thanks to stretchy panels at the waist and back of legs. They helped us high-step with ease on summit scrambles. The Keb also comes with a PFC-free wax treatment that makes them water-resistant (reapply wax after a few months of hard use). —Krista Karlson
What a Backpacker Editor Looks For in Women's Hiking Pants
Emma, Veidt,
Assistant Skills Editor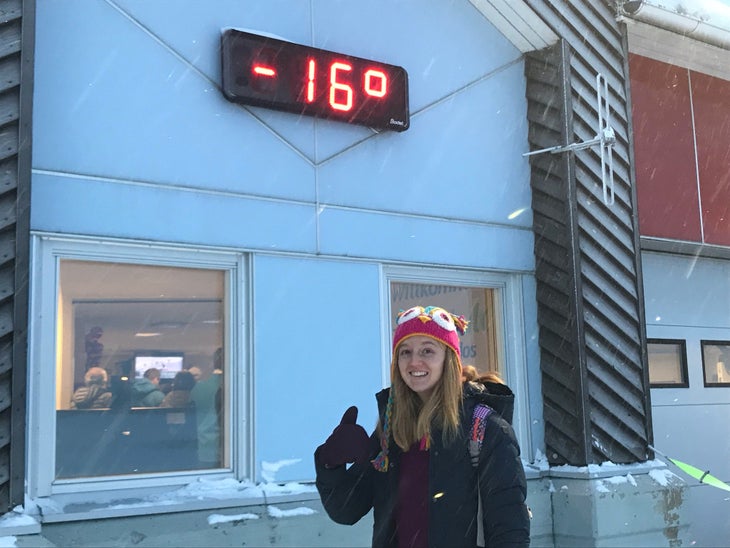 "Flexibility is the biggest thing I look for in a hiking pant. I love hikes with scrambling, so I can't worry about splitting my pants every time I lunge up a boulder. Also, when I get to my campsite after a long day of hiking, I usually relax with some yoga, so I need my pants to accommodate a Warrior pose or two."
How to Maintain Your Hiking Pants
Like most apparel in your backpacking wardrobe, hiking pants are susceptible to dirt, oil, and odors after a hike. Take care when running them in the washing machine (avoid top-loaders with agitators) as the trio of nylon, polyester, and spandex are sensitive to temperature and snagging. Follow the wash instructions on your clothes closely to prevent damage and consider washing by hand in cold water using gear-specific soap like Nikwax Tech Wash when in doubt. Although some pants may be able to jump into the dryer, your safest bet is to air dry on a rack or clothesline. After several uses, you might find the DWR or permethrin coating wearing off—that's where the DIY spray or wash-in coating comes in handy. Reapply according to the manufacturer's directions.