The 10 Best Sleeping Pads for Backpackers
Get the deepest backcountry rest of your life with these mattresses.
Heading out the door? Read this article on the new Outside+ app available now on iOS devices for members! Download the app.
As one of the two major components to your backpacking sleep system, a pad can make all the difference when it comes to catching Z's in the wilderness. Between sleep preferences and hiking environment, finding the ideal pad can be a daunting task: Are you a side-sleeper or a back sleeper, a sound sleeper or a restless one? Your answers to all these questions will play into which model you buy. Dig into this list of the 10 best sleeping pads to find exactly the right solution for any kind of backpacker.
What to Consider When Purchasing a Sleeping Pad
Sleeping Pad R-Value
You can have the warmest sleeping bag in the world, but if your pad underperforms on its R-Value, you'll still be shivering in your tent. R-Value, or a pad's ability to resist heat loss, generally ranges from 2-5 for 3-season pads, with an R-value of 5 or above to go winter camping. To make sure your pad has been rated by an objective party, check that it's been tested using the new standardized method (ASTM FF3340), established in 2020.
Sleeping Pad Type
Foam
Closed-cell foam pads have been used since the early days of backpacking, and for good reason: they're cheap, relatively indestructible, and weigh very little. They also make great lounge pads for hanging out at basecamp. The downside: they don't insulate as well as other types of pads, offer little cushioning from the hard ground, and take up pack space.
Inflatable
Air pads are the most popular type of pad on the market today. They insulate well, pack down small, and can be very lightweight. Brands further boost insulation by using down insulation, reflective space blanket-like material, and other techniques. (Some internal insulating layers can be noisy: an important detail for light sleepers who share a tent.) The downsides to an inflatable pad: they can be easily punctured, depending on the exterior fabric thickness, have valves that can break and leak on the trail, and can be uncomfortable for certain hikers who toss and turn at night. Some brands offer a quilted design, which better stabilizes campers who dislike the "pool toy" effect. —Benjamin Tepler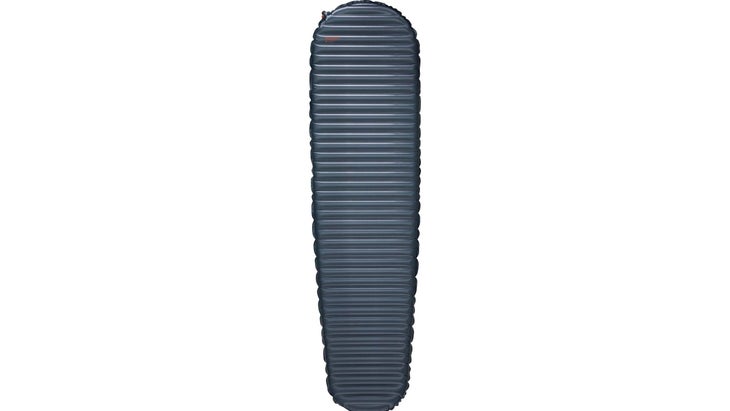 Lightest Sleeping Pad: Therm-a-Rest NeoAir UberLite Mattress
Price: $180
Weight: 9 oz.
Buy Now
How far we've come: You could pack three UberLites for the same weight as a first-generation Therm-a-Rest self-inflator—and this one scrunches down to the size of a soda can. The primary weight savings come in the 15-denier nylon shell (the previous generation NeoAir was 30-denier). That means the UberLite needs TLC. After 30-plus nights of testing, from the John Muir Trail to the Pyrenees Mountains, we didn't have any serious punctures, but we did have to break out the patch kit to fix minor leaks, and one mattress failed around the valve. Designers also removed the metallic reflective heat layers to save weight (and noise). Tradeoff: The R-value drops to 2.0, making this sleeping pad best for temps above freezing. —William M. Rochfort Jr.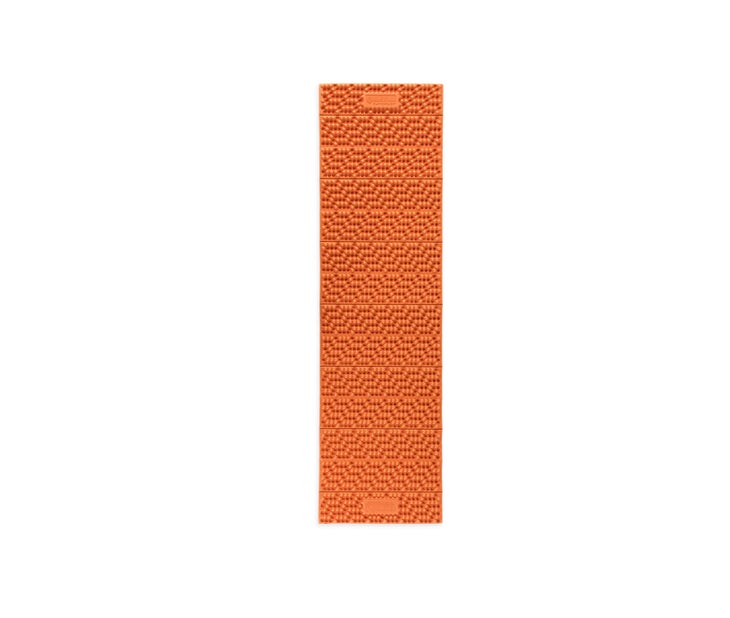 Toughest Sleeping Pad: NEMO Switchback
Price: $50
Weight: 15 oz.
Buy Now
Closed-cell pads will never go out of favor thanks to their reliability, and the Switchback is our new favorite. Like others, it's durable and instant to set up. Unlike them, it's comfier and warmer. NEMO uses a hexagonal design to provide more cushion and deeper divots (read: better insulation) than the usual cup pattern. "I camped in a floorless tent on Sugarloaf Mountain in Colorado's Front Range in a 35°F bag and stayed warm in freezing temps," one tester says. —WMR Jr.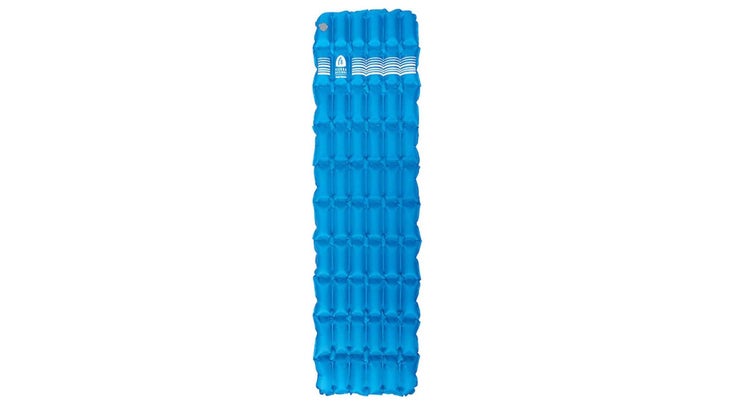 Best Bargain Sleeping Pad: Sierra Designs Shadow Mountain Pad
Price: $80
Weight: 15 oz.
Buy Now
If you mostly camp in fair, warm weather, why pay for a mat with insulation you'll never need? This rectangular pad (there is no mummy or semi-rectangular version) rolls down to the size of burrito and its 3 inches of thickness make it easy to fine-tune the firmness to precisely your liking. The quilt-like baffle design earned mixed reviews from our testers: The pad is easy to inflate (it took our tester about 10 full breaths), but it doesn't lie flat and is noticeably crinkly if you move around a lot. Its R-value is 1.3, which one warm-sleeping tester said was good down to 40°F. —WMR Jr.
Best self-inflating sleeping pad: NEMO Flyer Sleeping Pad
Price: $119
Weight: 1 lb. 7 oz.
Buy Now
Take all the advantages of a self-inflating pad—more back support from an increased amount of foam, better insulation, and easier setup—stuff them into a pad that packs down a little larger than a loaf of bread, and you have the Flyer. Designers used a new technology to 3D sculpt the interior foam and reduce its bulk, resulting in packable comfort. "We couldn't find a spot at Upper Saranac Lake in the Adirondacks that wasn't riddled with roots, so I threw this down and called it a night," one tester says. "I barely noticed the terrain while I slept." —WMR Jr.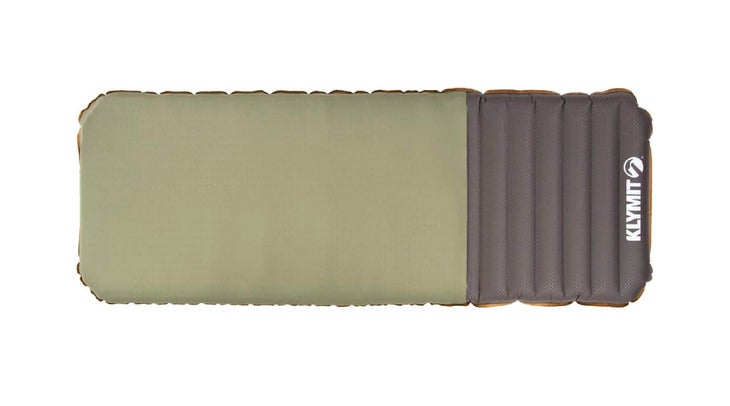 Most Comfortable: Klymit Klymaloft XL
Price: $200
Weight: 3 lb. 2 oz.
Buy Now
For sleepers who like extra cushion, the Klymaloft XL is hard to beat. It's 5 inches high when inflated, and the top of the pad is layered with polyurethane foam that conforms to your body, eliminating pressure points on your hips, back, and shoulders. One tester spent two weeks sleeping on the Klymaloft XL while climbing in Chile's Valle Cochamó and reported no aches or pains (from the pad, at least; the climbing was another story). —Emma Athena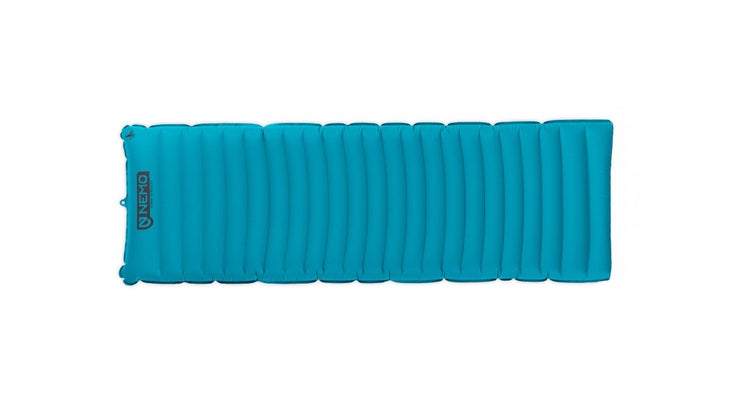 Best Cushion-to-Weight Ratio: NEMO Quasar 3D
Price: $130
Weight: 1 lb. 3 oz.
Buy Now
With a 72-by-20-inch footprint (size regular) plus 3.5 inches of air insulation, the Quasar 3D brings heavy-hitting comfort to a lightweight model. "I felt like I was sleeping on a car-camping pad, not one made for backpacking," one tester said after hiking into Denali National Park. The Quasar 3D's height is complimented by gentle, rolling sidewalls in the horizontal baffles, which create a cradling design that always kept us centered on the pad no matter how we slept. —EA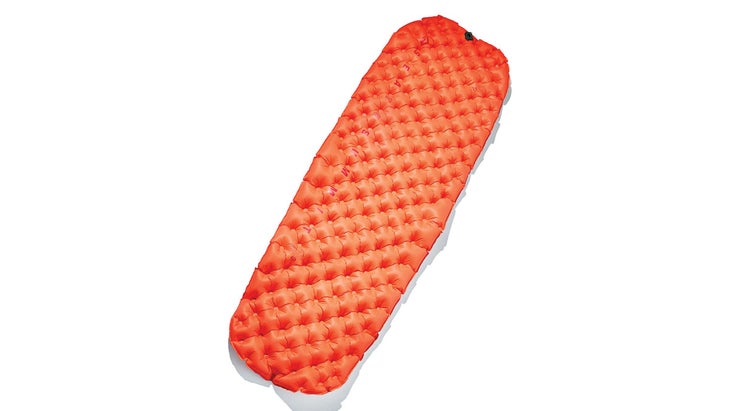 Best Women's-Specific Pad: Sea to Summit Ultralight Insulated Women's Mat
Price: $140
Weight: 1 lb.
Buy Now
Women's sleeping bags address campers' needs and preferences by using different silhouettes and details like overstuffed footboxes. But when it comes to the other half of the sleep system, most pads follow a standard unisex shape. This one is a rare exception—the regular mat fits sleepers up to 5'6" and has an extra 1.5 inches of width in the hips, which matches the shape of most women-specific bags. It's also warm, boasting a 3.5 R-value, which is good for a full three seasons and more insulating than most unisex three-season mats. A continuous sheet of lightweight synthetic fill laminated to a reflective fabric bounces heat back at the sleeper. "White Sands National Park in New Mexico had lows in the 20s when we went. I only brought my regular 30°F bag and expected to freeze, but I didn't, which I 100 percent attribute to this pad," our tester says. It still compresses down just a little taller than a one-liter water bottle. —WMR Jr.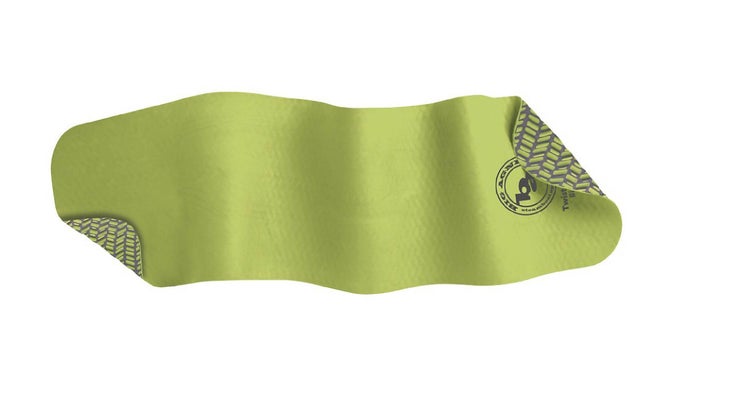 Most Eco-Friendly: Big Agnes TwisterCane BioFoam Pad
Price: $50
Weight: 14 oz.
Buy Now
Going light and fast in the backcountry, and don't want to lug around—or bother blowing up—a heavy mat? We strapped the TwisterCane BioFoam to our pack in Rocky Mountain National Park and hit the trail confident we'd get a good night's sleep in any terrain, no matter how rugged. This innovative bio-foam pad nails the basics: It weighs less than a pound, is 72 inches long and 20 inches wide (standard), and half an inch thick (a bit less than standard, though with comparable comfort). —EA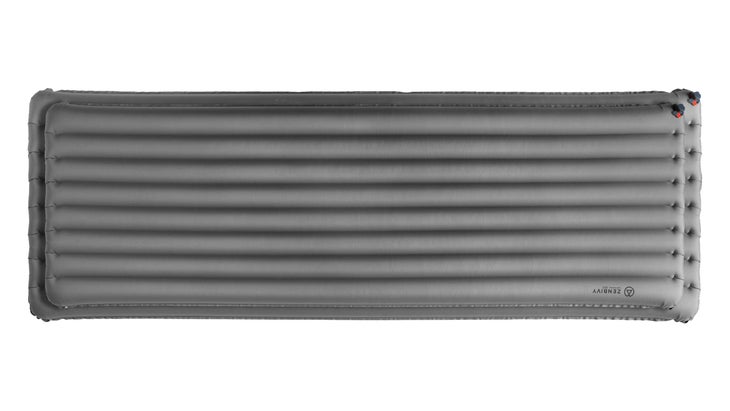 Lightest Winter Pad: Zenbivy Light Mattress
Price: $159
Weight: 1 lb. 5 oz.
Buy Now
Wherever the trail leads, the lightweight and compact Light Mattress delivers comfort with ease. This pad rolls up a bit bigger than a 1-liter Nalgene, a score for the space-conscious cold-weather backpacker. And though small, it's warm and comfortable. Vertical baffles—which inflate to three inches thick and are supplemented by synthetic insulation to reach an R-value of 5—run the length of the pad and create a cradling effect. "I didn't feel any cold spots coming from beneath me," a tester reported after a four-day ski tour through Oregon's Wallowa Mountains, during which temps dipped below freezing each night. —EA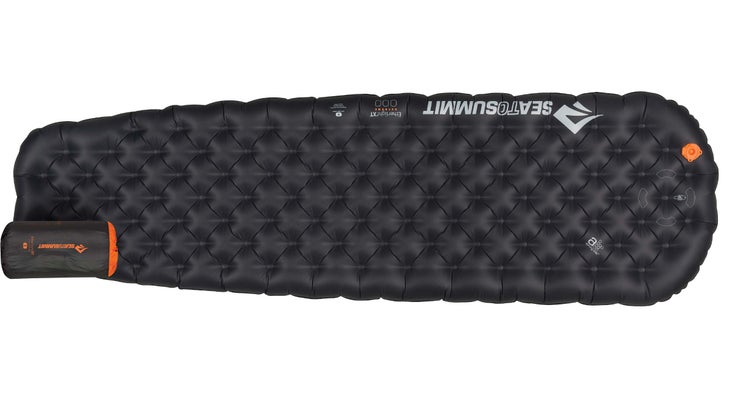 Warmest Pad: Sea to Summit Ether Light XT Extreme Insulated Air Mat
Price: $200
Weight: 1 lb. 9 oz.
Buy Now
When the mercury drops, pump up the Ether Light XT Extreme Insulated for all-night comfort. The pad inflates to 4 inches thick and is partially filled with synthetic down, which generates an R-value of 6.2. This kept a tester warm during a 4°F night on the rim of the Grand Canyon. Though the pad packs to the size of a jumbo roll of paper towels, another tester backpacked with it for 50 miles through Arizona's Kaibab National Forest and felt the extra bulk was worth toting. —EA
What a Backpacker Editor Looks for In a Sleeping Pad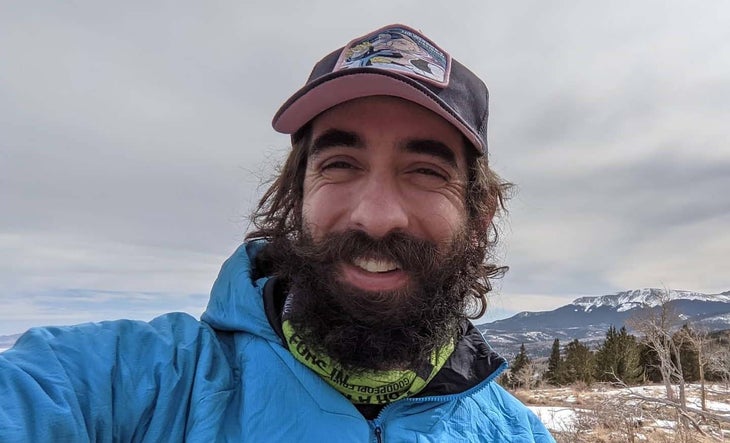 Adam Roy, Senior Digital Editor
I'm a closed-cell convert: They may not be as plush as inflatable pads, but they're unpoppable. That durability has served me well on trips to the Utah desert, where my friends spent their time trying to patch up holes left by prickers in their pads; I just pulled out the goatheads and kept going. It's quicker, too: Blowing up pads—and trying to stuff them back into their undersized sacks—is among my least favorite campsite chores.
How to Maintain a Sleeping Pad
Wash your sleeping pad before long-term storage using water and mild soap to clean off any pine resin, insect repellent, or body oils (especially if you use a quilt rather than a sleeping bag). Completely submerging your inflated pad has the added benefit of revealing any small leaks. For a self-inflating pad, it's best to hang it with the valve open in a dry, temperature-controlled environment to avoid damaging the foam and prevent mold buildup. For a regular inflatable pad, hanging or storing it rolled are equally acceptable methods.