The Best Gear for Summer Adventures
The warmer months are in their final stretch, but they're not over yet. Make the most of the dog days with these 14 products.
Heading out the door? Read this article on the new Outside+ app available now on iOS devices for members! Download the app.
Chaco Z/2 Classic USA

In collaboration with NRS, Chaco Footwear created a limited edition Chaco to celebrate the 50th year anniversary of the Wild and Scenic Rivers Act. The classic footbed supports the arch and helps to prevent foot soreness or fatigue through long days of hiking, paddling, or walking. The NRS-branded straps gave us instant river rat cred, too—though that backfired on one tester, who took the sandals on a kayak camping trip in Gunnison, Colorado. "Everyone kept asking me to help them lash down their gear," he said.
$130; women's sizes 5 to 12; men's sizes 7 to 12; Buy Chaco Z/2 Classic USA Now
Matador Beast 28 Packable Technical Backpack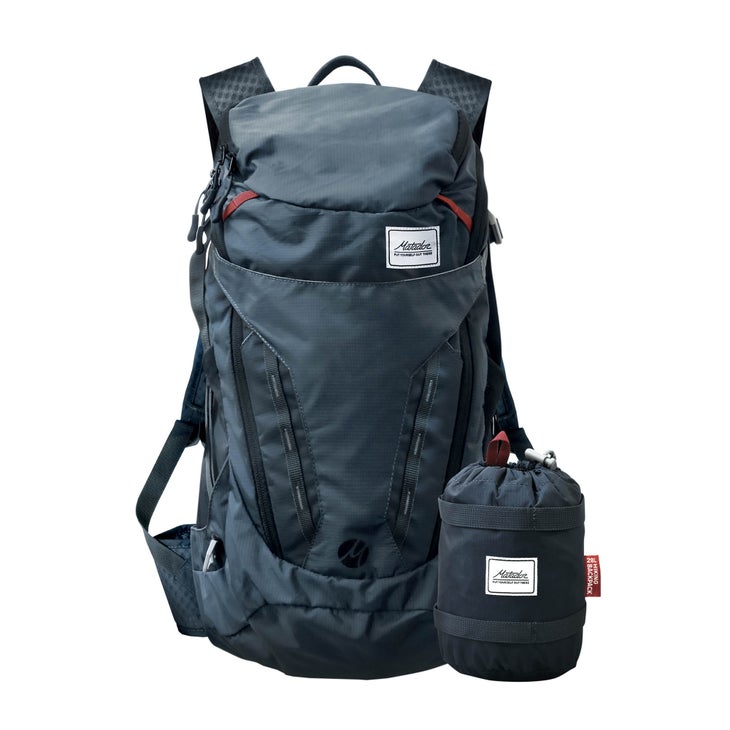 Designed with adventure travelers in mind, The Beast fits into a stuff sack about twice the size of a soda can. Once unfolded, the pack is wide enough to fit a 17-inch MacBook Pro and has a brain that's big enough for a small journal or iPhone 7-plus. The two water bottle holders fit anything up to the size of a Smartwater bottle. "The hip belt is really lightweight, and, along with the chest straps, helps to secure the pack from jostling around," said one tester, who took the pack traveling and day-hiking across southwest Colorado. "It's a great packable option for when I have limited space in my luggage."
$90; 19 ounces; unisex; Buy Matador Beast 28 Packable Technical Backpack Now
Women's Orvis Outsmart Biscayne Quarter-Zip Shirt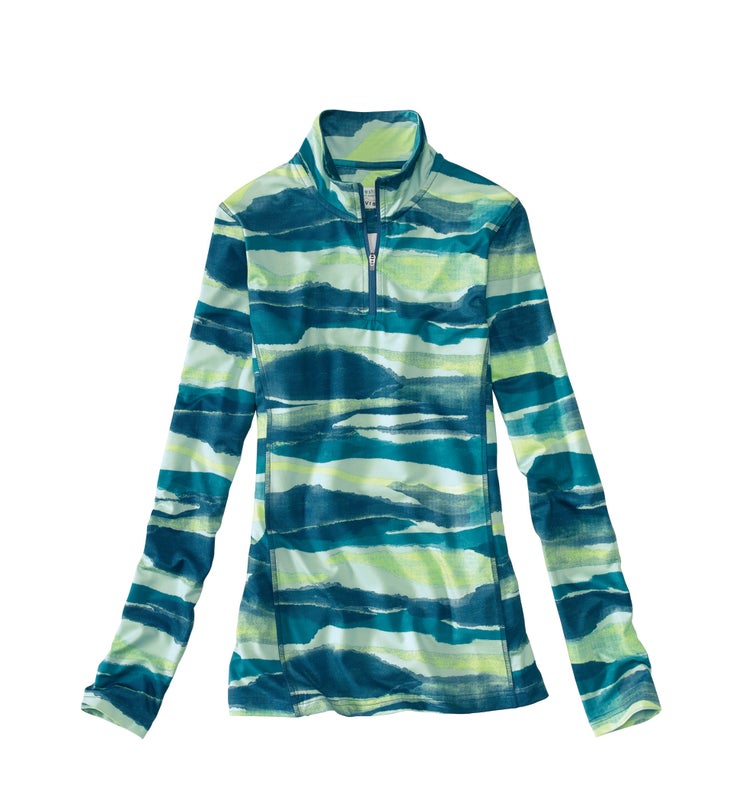 Keeping insects at bay is a top priority for anyone headed to wet climates. This long-sleeve shirt from Orvis builds repellant right into the fabric, so you don't even need to carry bug spray.
"I was impressed with the comfortable fit: It's long enough on the torso and fitted but not tight on the shoulders, back, or chest," said one tester who wore the shirt on back-to-back sunny, warm days (around 80 degrees Fahrenheit) fishing. "I was thrilled to have my skin protected and to not need sunscreen or bug spray. The barrier protects against swarms of mosquitos or ticks, ants, flies, chiggers, and midges (a.k.a. no-see-ums) on or near salt or freshwater, the UPF 50 fabric keeps solar rays at bay. One thing this synthetic shirt doesn't do: repel B.O.
$79; XS-XL; polyester/spandex blend; Buy Women's Orvis Outsmart Biscayne Quarter-Zip Shirt Now
Beyond Coastal Active Face Stick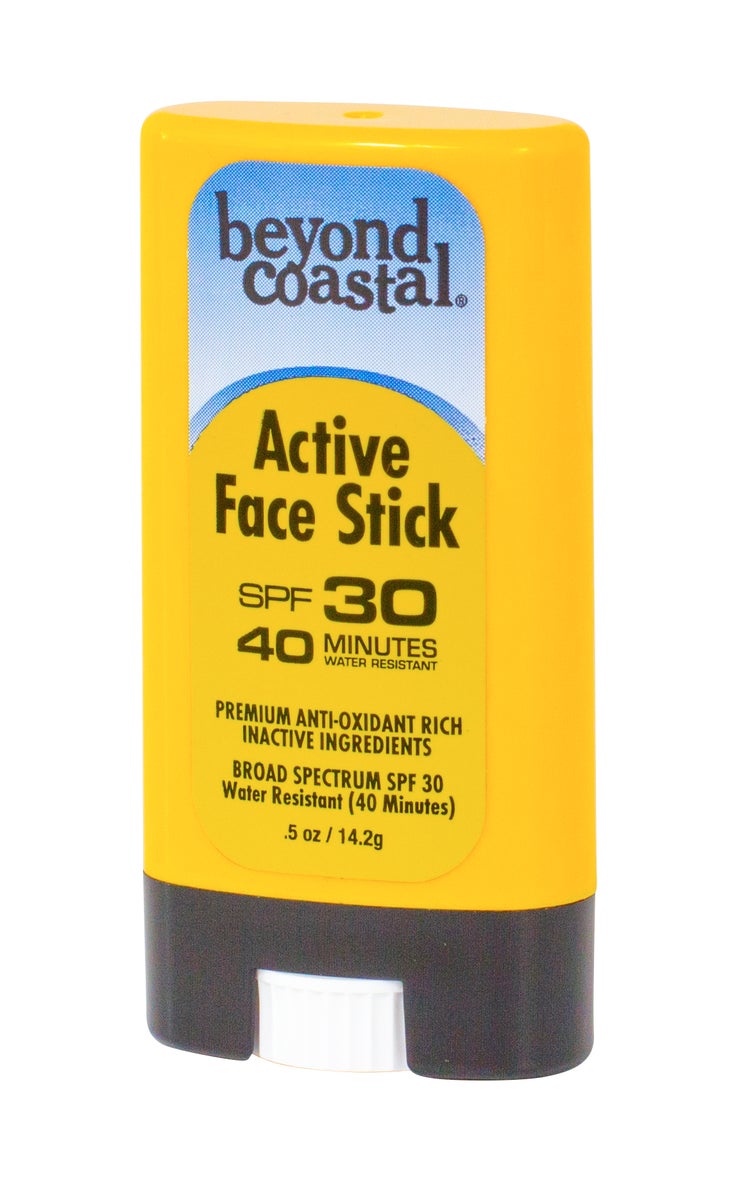 In July, Hawaii banned sunscreen made with chemicals that damage coral reefs. Fortunately, Beyond Coastal is one of the small group of companies that are ahead of the curve. Their oxybenzone-free sunscreen lacks some of the allergens and potentially hormone-disrupting chemicals that are common in mass-produced lotions. "Even when I'm dripping in sweat, this sunscreen doesn't burn my eyes or cause my sensitive skin to break out," says one tester who used the company's SPF 30 Active Face Stick for 12-hour trail days on multiple Colorado 14ers. "And, no signs of sunburn." Bonus: It doubles as lip protection.
$7; 0.5 ounces; Buy Beyond Coastal Active Face Stick Now
TrailFork Paleooats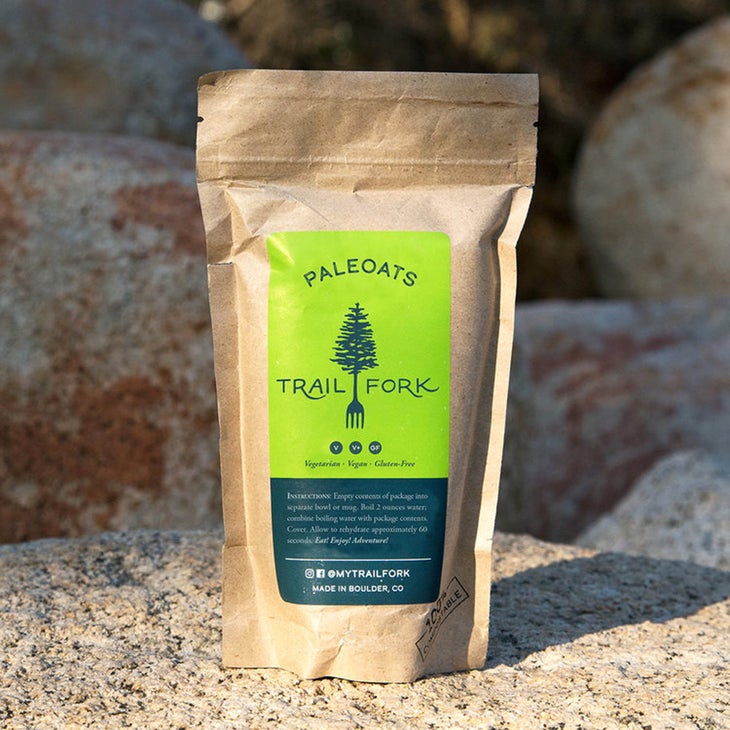 TrailFork is a small, woman-owned company that makes dehydrated meals in Boulder, Colorado. Among the most popular are their Paleooats, a vegan, grain-free, gluten-free breakfast made with organic banana chips, hemp seed, coconut milk powder, cashews, walnuts, chia seeds, and coconut sugar. Cinnamon and brown sugar add a touch of spice to this hearty breakfast. "The crunchy texture—of the banana chips, cashews, and walnuts—is satisfying," said one Colorado tester who ate the meals throughout a summer of hiking and trail running around the state. "Plus, the meal is dense but not large, so I don't feel bloated on the trail." Bonus: The packaging is compostable.
$7.79; 90 ounces; 520 calories (370 fat calories); 28 grams carbs; 9 grams fiber; 14 grams protein; 11 grams sugar; Buy TrailFork Paleooats Now
Men's Ridge Merino Journey T-Shirt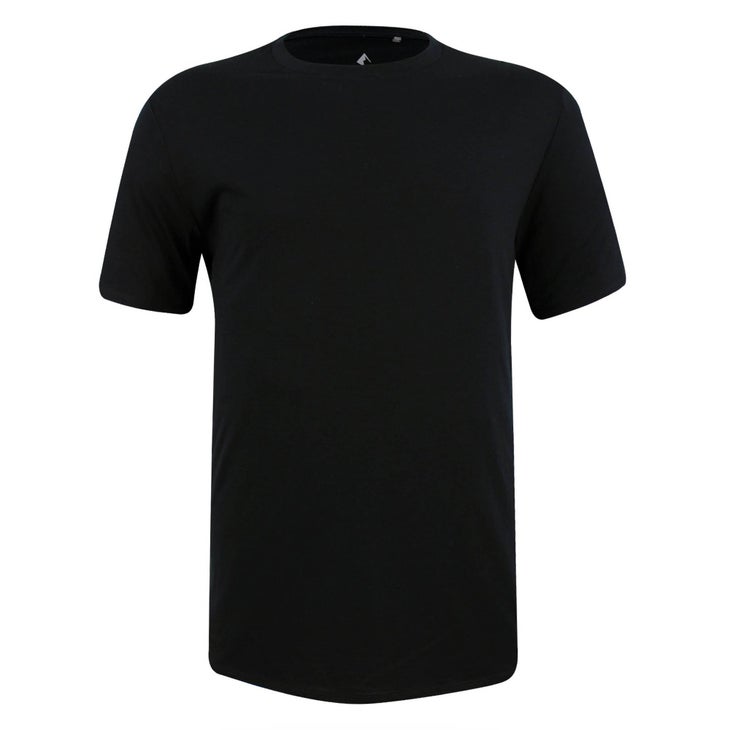 "This fabric is surprisingly soft and light for being made with wool," said our trail-running Colorado tester, who took this piece on 10 mile training runs in 95-degree weather. "It's also a champion for masking human stench—which is great for back to back use The shirt's ultra-fine 17.5 micron Merino wool is reinforced with nylon to increase durability, with the added benefit of speeding up dry time. A sleeveless women's version, the Frankie Tank ($40), has a fitted-to-flow cut, so it doesn't cling to the midriff.
$50; 5 oz.; UPF 20 plus; Buy Men's Ridge Merino Journey T-Shirt Now
Power Practical Luminoodle Light Rope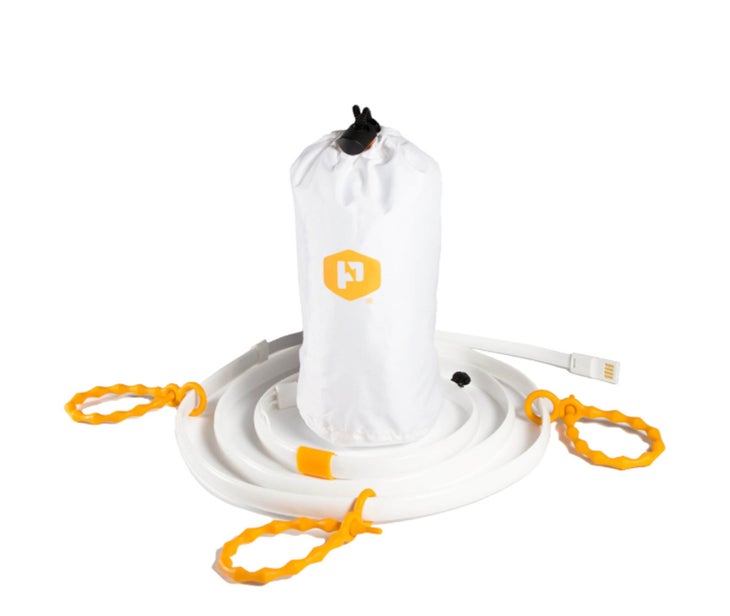 Illuminate your tent, camp kitchen, or hut with this waterproof, USB-powered rope light. "It's kind of crazy how much versatility this rope offers. There are seven brightness levels, fifteen colors, blinking, fading, and stationary modes," said one tester, who took the Luminoodle backpacking in Rocky Mountain National Park. "Plus, the highest output is so bright I can read by it. The rope's nylon stuff sack doubles as a lantern bag, diffusing light to a soft, white glow. Ding: The included 4400 mAh battery lasts less than an hour at full output, so bring a spare or a bigger power pack.
$20 for 5 feet or $30 for 10 feet; 4.7-7 ounces; 180 to 360 lumens; Buy Power Practical Luminoodle Light Rope Now
Women's La Sportiva's FC 4.1 Hiking Boot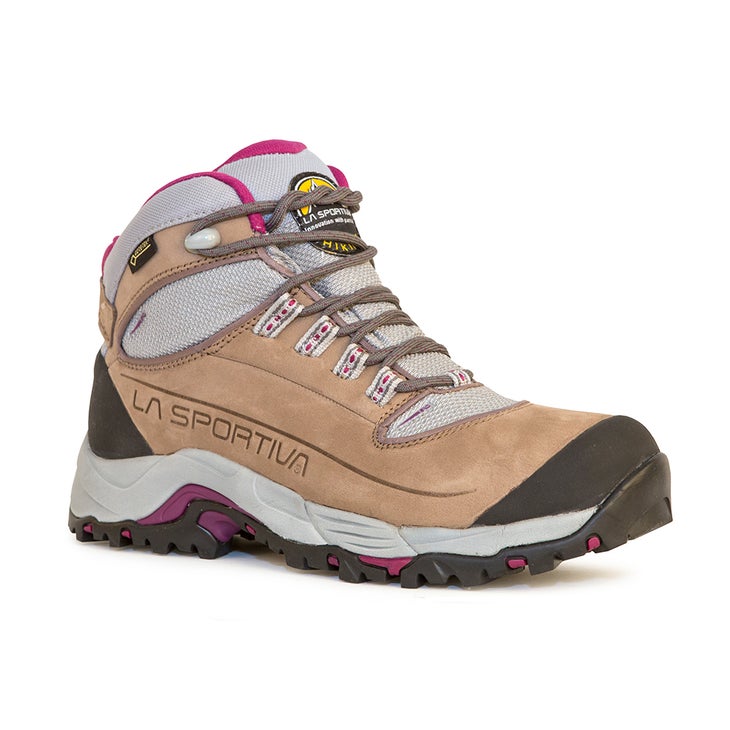 The FC 4.1 hiking boots hit the mark for out-of-the-box comfort and protection on rugged trails. "After crossing ankle-deep, ice-cold rivers multiple times, these boots still didn't have a drop of water inside," said one tester who beat up the footwear while hiking off-trail for 10 miles through the James Peak Wilderness in Colorado. A Gore-Tex inner lining keeps moisture out while letting the boots breathe, and the Vibram River outsole gripped steep, angled rock faces and muddy terrain equally well. The flexible Nubuck leather upper with nylon mesh is lightweight, but still sturdy enough for backpacking with overnight-size loads.
$175; sizes 36 to 43 (half sizes available); 15.24 ounces; mid-cut; Buy Women's La Sportiva FC 3.1 Hiking Boots Now
Cusa Tea Spicy Chai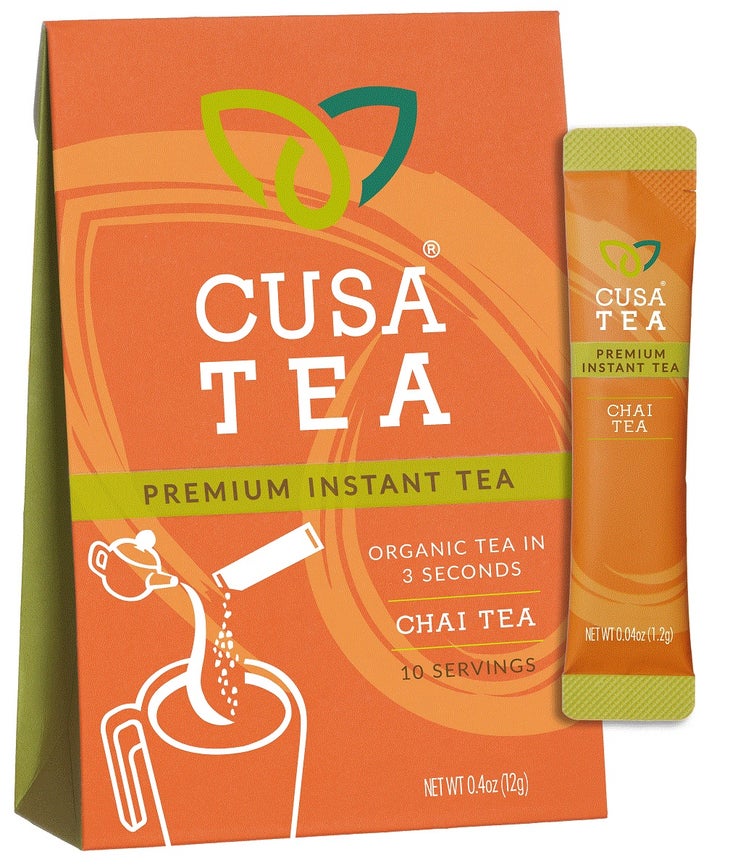 Switch up your morning buzz with this spicy concoction. Cusa takes 100-percent organic black tea, cinnamon, cardamom, clove, black pepper, and ginger, then uses a proprietary process to turn it into a water-soluble powder like instant coffee. The result is a punchy beverage with all the flavor of the slow-brewed stuff, not to mention 52 milligrams of caffeine, but no sugar.
"I love that the packets are so small—I just stow them in a plastic bag to keep them from getting crushed, broken open, or damp in my pack," said one tester who used them to make iced tea on a high-altitude day hike. Chai not your thing? Additional flavors include English Breakfast, Oolong, Mango Green, Green, and Lemon Black.
$10; 10 packets per box; Buy Cusa Tea Spicy Chai Now
FITS Light Hiker Quarter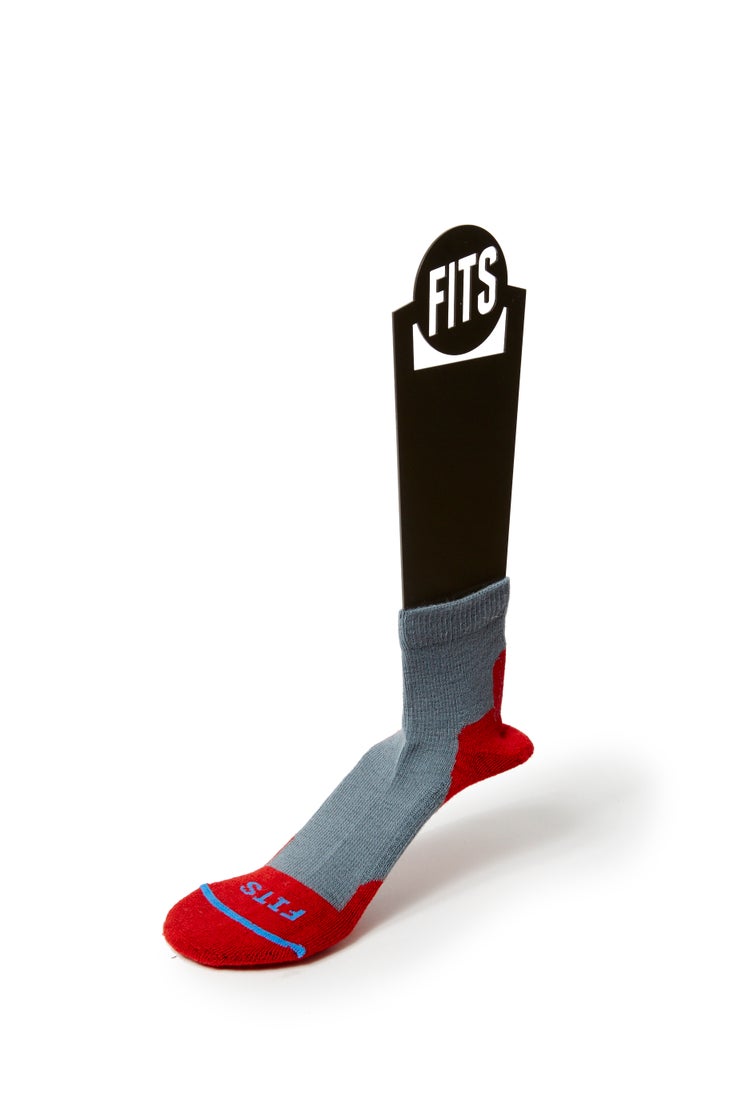 Call it the best of both worlds: We loved the way these lightweight socks kept our feet cool, while still offering enough cushioning on heels and forefeet for long days on the trail. "They cover up odors, keep my feet warm even if they are drenched from a poorly performed river crossing, and they stay comfortable day after day on the trail," says one backpacker who tested the Light Hiker Quarter on a weekend trip in Rocky Mountain National Park. Credit the fabric, which mixes 70% Merino wool for odor protection with a 30% blend of nylon, polyester, and lycra for durability and quick drying. Bonus: The quarter length rests just above the cuff of a mid-cut boot.
$19; S-XL; Unisex; Buy FITS Light Hiker Quarter Now
Eddie Bauer Guide Pro Short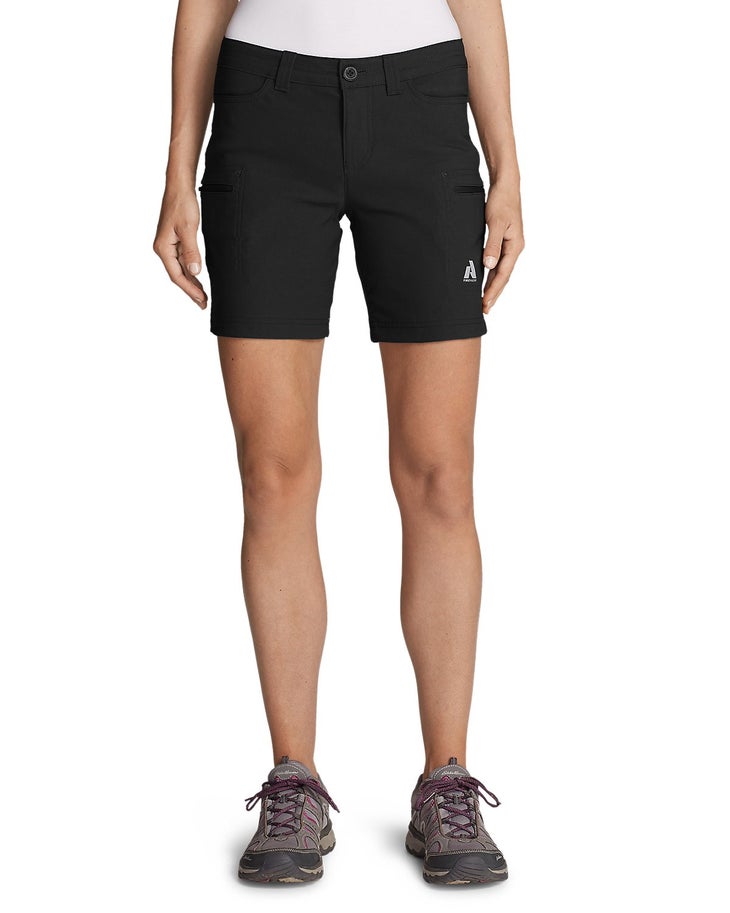 Finding a pair of women's shorts that fits well—with no binding, squeezing, or chafing—is still a challenge. Eddie Bauer nailed it. The Guide Pro Shorts are flexible, soft, and supple enough for stretching (sans wedgie). "These shorts are comfortable hiking an approach to the crag and are also malleable beneath a climbing harness," says one Boulder-based rock jockey. "I can stem and stretch in every direction and the shorts move with me." The fabric (a "flexion nylon spandex" blend) is durable against rock abrasion too. (Guys are in luck: There's a men's version (sizes 30-46, $70).)
 $65, sizes 0 to 18; DWR finish; UPF 50 plus; Buy Eddie Bauer Guide Pro Short Now
Native Eyewear Wells Sunglasses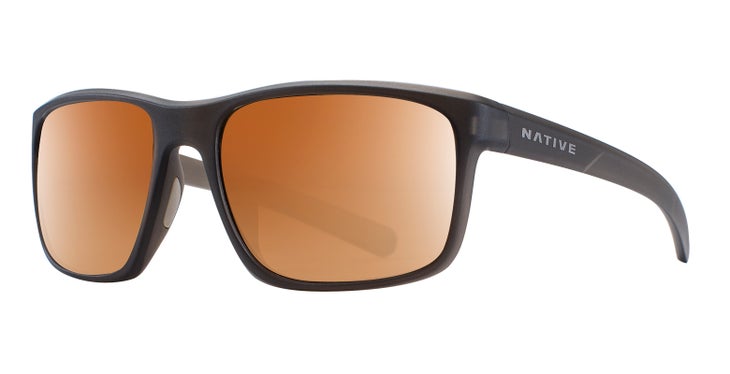 Looking for a pair of summer-ready multisport sunglasses? Look no further. "The temple-hug is not too tight, and the glasses don't move around when the sweat starts to drip or if I start to hike fast or on a trail run," says one Colorado tester who took these lenses mountain biking, trail running, and hiking. The square-shaped N3 lenses block up to four-times more infrared light than regular polarized lenses and make it easy to read trails, even when moving fast. Ding: While the glasses are versatile, they don't really offer enough peripheral protection for water sports.
$99-$119; 0.9 ounces (Large); Unisex; Buy Native Eyewear Wells Sunglasses Now
Women's Sunday Afternoons Shade Goddess Hat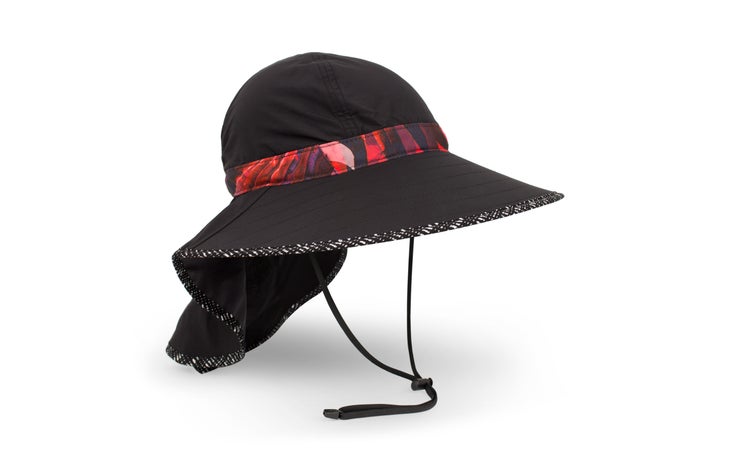 If you'd rather cover up than smear on sun lotion, then this hat could be your new best friend. "The brim is so wide, I feel totally incognito when I wear it," says one tester, who took the Shade Goddess day hiking in Colorado's San Juan Mountains. "It really protects the places that are easy for me to forget to apply sunscreen, like the back of my ears and side of my neck," Aside from the neck cape, the hat is designed with smart features: sunglasses holders, an opening for a ponytail, and a crown that can be tightened to prevent wind from tearing it off your head. Note: the brim is not crushable, so pack the hat flat or hang on the outside of your pack.
$44; one size; 4-inch brim; 7-inch neck cape; 2.6 ounces; UPF 50-plus rating; Buy Women's Sunday Afternoons Shade Goddess Hat Now
MSR Trail Base Water Filter Kit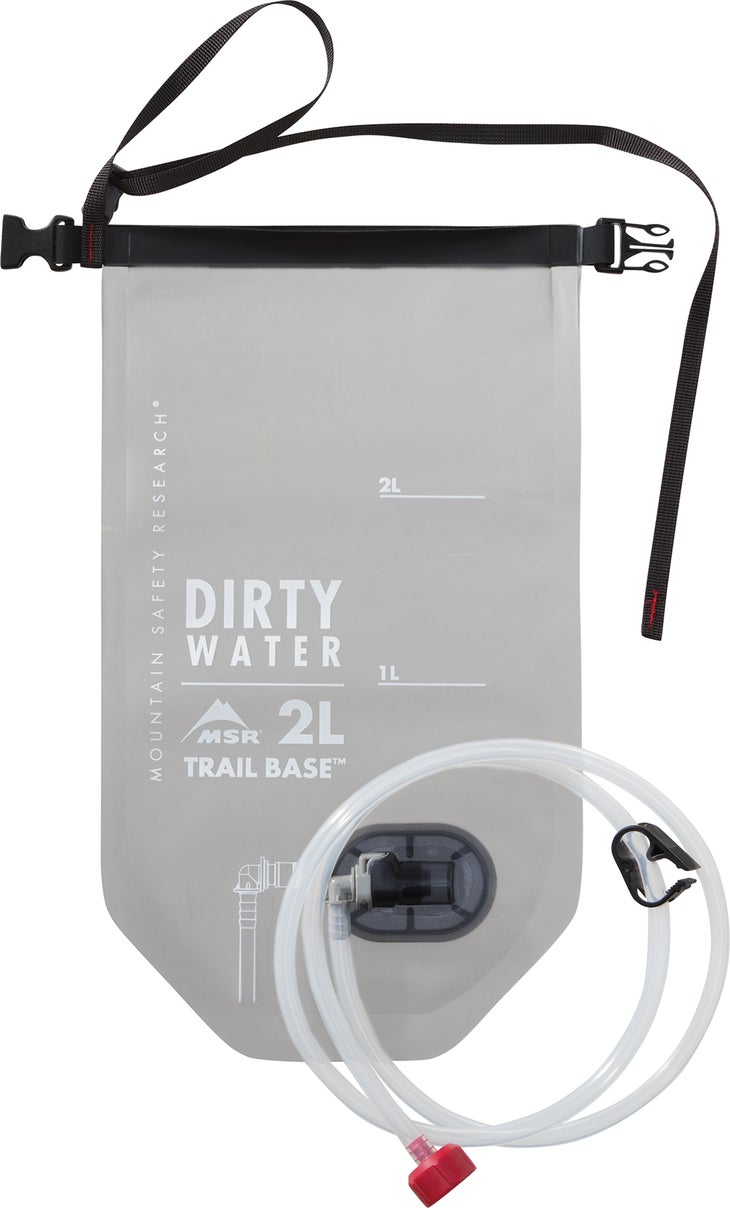 This versatile filter breaks down into three separate components: a gravity system for camp, a pocket-sized filter for the trail, and a reservoir that can be carried in a pack. "The entire bundle is really lightweight and packable for how many different options it offers," said one Colorado tester who day-hiked with the Trail Base. "At camp, or during a lunch break, I can easily connect the gravity filter to the reservoir via the pocket filter. In about 15 minutes, gravity moves the water into the 2L empty reservoir. But if I'm doing fast, light day trips, I can just take the pocket-sized filter for refilling my bottles."
$140; 2L; 1 pound, 6 ounces; Buy MSR Trail Base Water Filter Kit Now
We're officially on summer's last stretch. But take heart: There's still plenty of time to make the most of the warm weather by tackling bucket list trips in the alpine, on water, and on rock. From apparel to eyewear to instant tea, these are the 14 products we're packing as we try to make the most of the sunny skies and long days.