The Best Climbing Gear of 2018
Get high with the best gear for going vertical.
Heading out the door? Read this article on the new Outside+ app available now on iOS devices for members! Download the app.
Black Diamond ATC Pilot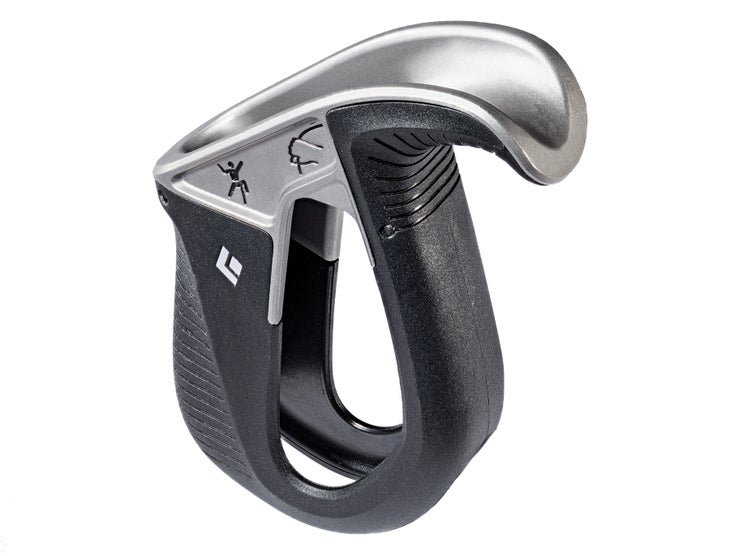 Our take We've used Black Diamond's ATC as our go-to for belaying and rappelling for 20 years, but like most tube-style devices, it lacks a brake-assist. The ATC Pilot has just that, making it great for gym and single-pitch cragging (it only threads one rope, from 8.7 to 10.5 mm, so it won't work for traditional rappels). Like other geometry-assisted devices, the Pilot gets the job done through simple mechanics: The sharp tug created by a fall locks the rope, making this device a good choice for new belayers. An ergonomic horn lets you release the Pilot to lower a climber, and lead belaying is a snap once you master pulling up on the horn with your thumb while keeping your brake hand on the rope.
Crag cred "The Pilot's hassle-free lowering makes for a noticeably smoother ride down to the ground," one tester says.
$45; 3 oz.
Metolius Climbing Safe Tech All-Around Harness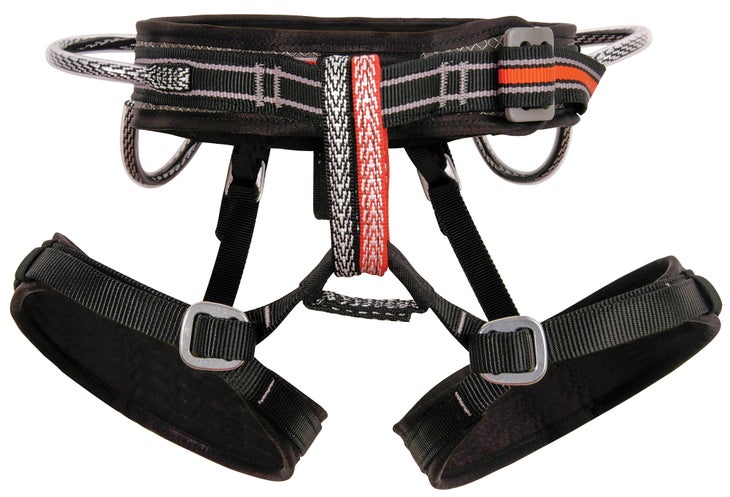 Our take The Safe Tech All-Around isn't new, but it's been our tester's go-to harness for years for everything from long trad routes to clipping bolts at his backyard crag. The side-by-side belay loops are a nice touch for those who like a backup while aid-climbing or self-belaying on toprope, or staying organized at anchors (separating your tie-in point from your belay biner, for example). Four gear loops are great for easy racking (the XS size only has two). Easily adjust leg loops and rise with a single buckle on each leg.
Crag cred "The Safe Tech hits just the right blend of light and sturdy," one tester says. "I've had mine for about five years, and it has no major damage even after getting pummeled on rough pitches everywhere from Indian Creek, Utah, to Kalymnos in Greece."
$109; 1 lb. 3 oz. (M); XS-XL
Red Chili Charger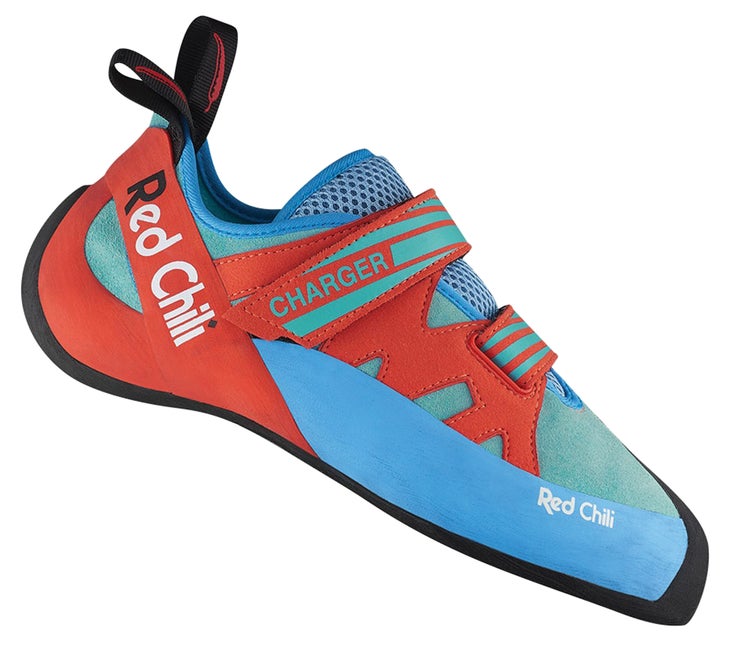 Our take Unless you're climbing more than a few days a week, you probably don't need (or want) to shove your feet into a low-volume, aggressive shoe. That's why we like the Charger, a medium-volume shoe with a neutral shape and a cushy tongue. "It breaks in quickly, and I was pain-free after only a few sessions," one tester says. "The two hook-and-loop closures let me customize the fit to my exact specifications. I ratcheted the toe down tight on tough sport routes in Boulder Canyon, and loosened the top for longer multipitch days." The Charger's RX-2 rubber sole­—Red Chili's stickiest—edges well, letting our tester climb vertical faces and slabs with confidence.
Crag cred "This shoe allowed me to work moves on Astrophysics, a 5.10a in Boulder Canyon, all day in comfort," our tester says.
$110; 1 lb. 2 oz. (m's 7.5); m's 4-13 
Petzl Boreo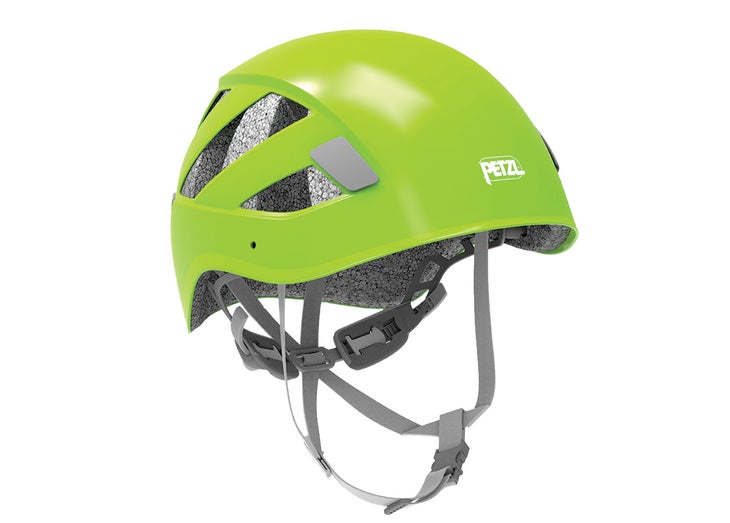 Our take As helmets trend toward lighter and more minimalist designs, Petzl has gone back to basics by prioritizing protection. The BOREO, which is a bit bulkier than many models out there, extends lower than your typical brain bucket to protect the back and sides of your head. The full-coverage design is supposed to protect noggins against impacts from swinging falls, and it works: One Climbing editor bashed his head into limestone stalactites in Slovenia and granite roofs in Boulder and emerged from both unscathed and convinced that the BOREO is one of the best-value helmets on the market.
Crag cred "The airflow was welcome at Misja Pec, Slovenia's premier crag, where the cliffs reflected sunlight like a solar oven," our tester says.
$65; 10.1 oz (S/M); S/M, M/L