The 7 Best Backpacking Water Filters
These filtration systems will keep you from becoming high and dry in the backcountry.
Heading out the door? Read this article on the new Outside+ app available now on iOS devices for members! Download the app.
A reliable water filter is a must, at least if you like your drink without a side of giardia. There are innumerable devices on the market these days, with microfiber filters coming in all shapes and sizes to squeeze, suck, press, or drain your dirty backcountry sources into safe-to-drink water. We've tested enough filters to fill hundreds of Nalgenes with clean water, and learned a few things along the way to help you shop for the perfect one.
What to Look For in a Water Filter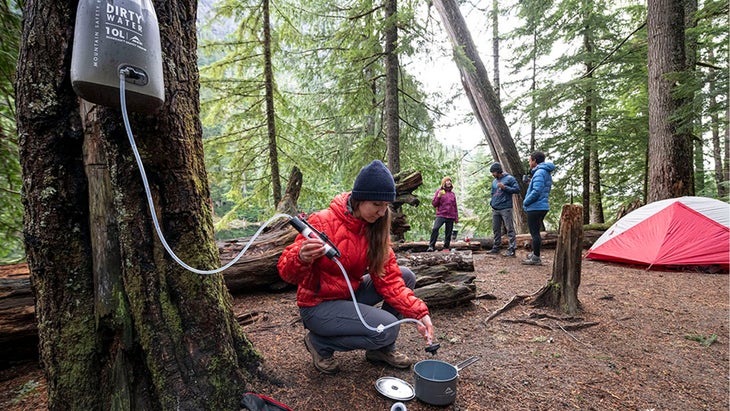 Water Filter Designs
Thru-hikers and ultralighters tend to lean on light and compact straw and bottle filter systems like the Sawyer Squeeze, which weigh just a few ounces and won't break the bank. Some lightweight filters can be rigged as "in-line" filters, which attach to the tube between your hydration reservoir and mouthpiece, making water stops even speedier. Gravity and pump filters can require less effort than squeeze and suck systems when filtering large amounts of water, but contribute to pack weight, size, and cost. Note: Chemical tablets, drops, and UV devices are not included in this list.
Filter Cartridge Types
Every filter uses a central element to do the heavy-lifting: a cylindrical core with small holes to trap debris. The most common types are ceramic filters and hollow fiber filters, effective at removing most harmful contaminants.
Hollow fiber microfilters are a bundle of tiny tubes, each typically covered in 0.2 micron pores. These weigh less than ceramic and have a larger surface area for faster filtration, but the delicate fibers inside require regular backflushing and are prone to freezing—a death sentence for most cartridges. Ceramic filters, using a solid core with pores, come at a similar price point as hollow fiber and offer a comparable filter quality. They can be easily cleaned with backflushing or brushing on the trail (though they're still susceptible to freezing.) Some filters also include activated carbon for its ability to absorb and remove tastes and odors from water.
Intended Use
Hollow fiber and ceramic filters will keep you safe for the majority of backcountry water sources in the United States, but in certain international locations, viruses—typically too small for microfilters—are a concern. High risk water sources include urban-adjacent bodies of water, where viruses can live in human waste water, and stagnant or slow-flowing sources popular with animals (beaver ponds, for example). Some specialized microfilters (like the MSR Guardian  offer .02 micron ultrafiltration for exactly this purpose. Purification methods, such as UV or chemical treatment (which are not covered in this list), will also protect against viruses.
Like all backpacking gear, filter cartridges have a lifespan, typically measured in gallons or liters and ranging from 300 to 100,000 gallons (the higher end reached only in certain unlikely conditions). A pre-filter, sometimes built into water filtration systems, will keep the bigger debris away from the sensitive cartridge and extend the life of your filter. Pre-filters are most helpful when cleaning turbid (opaque) water, where sediment, dirt, and salts collect and discolor the water. (If you find yourself without a built-in pre-filter, try running your dirty water through a bandana a few times to catch sediment).
Best Water Filters on the Market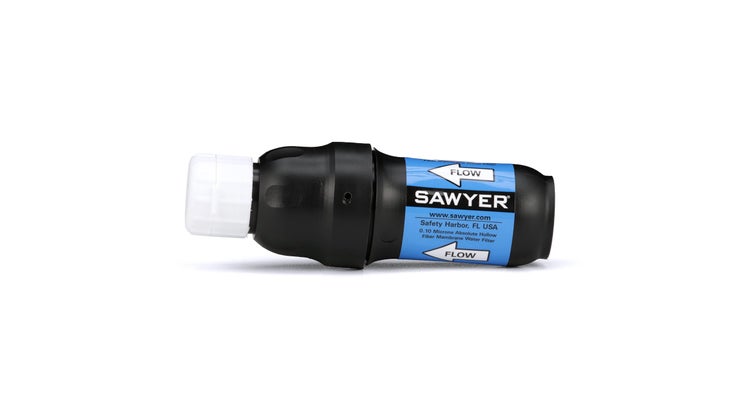 Best Budget Water Filter: Sawyer Squeeze Water Filter
Price: $39
Weight: 3 oz.
Buy Now
When the Squeeze debuted in 2012 it represented a major leap in water filter technology, and we gave it an Editors' Choice Award. Almost a decade later, it's still one of the best filters on the market: It weighs just 3 ounces, can filter up to a million gallons, and provides clean water quickly via its included 32-ounce squeeze pouch or a plastic water bottle. Sawyer has since introduced smaller, lighter filters, but the simplicity and longevity of the original Squeeze system still makes it a favorite of hikers everywhere. —Chris Meehan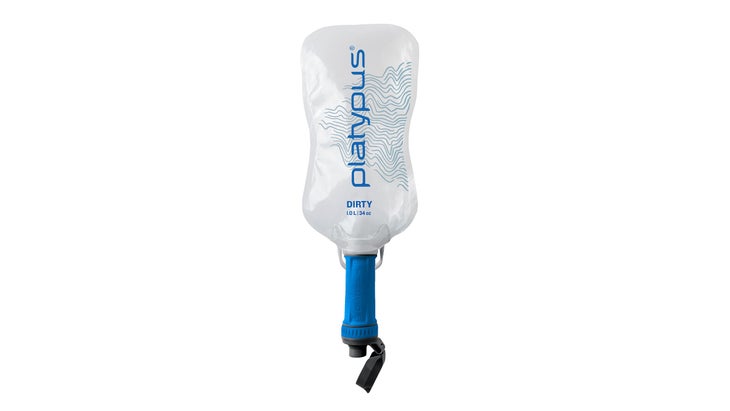 Best for Lightweight Solo Hikes: Platypus QuickDraw Microfilter System
Price: $45
Weight: 3.6 oz.
Buy Now
I've built my entire hiking career around shirking water duty, from emergency foot care to feigned problems with my tent. But after using the Platypus QuickDraw, I've finally changed my tune. A small handle on the one-liter squeeze pouch (helpfully labeled "Dirty") lets you fill the reservoir without dunking your hands. And two types of locking threads plus a leak-proof gasket on the filter means it easily screws onto the reservoir or a Smartwater-size bottle without any seepage. On a 150-mile bikepacking trip in northern Montana this summer, I was able to filter two full-size bike bottles in about a minute. Unlike other squeeze filters I've used, this one's water pouch has yet to develop pinholes, which both reduce squeeze pressure—and thus filtration speed. I also haven't had to clean it yet due to filter speed slowdown, but doing so is easy with a quick backflush. —Corey Buhay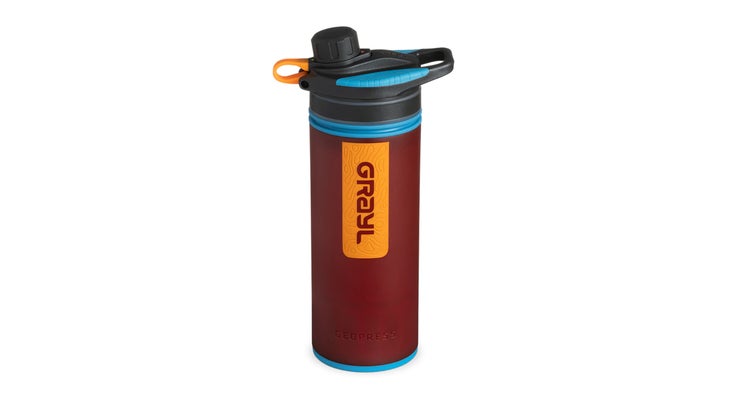 Best Built-In Bottle Filter: Grayl Geopress Water Purifier
Price: $100
Weight: 1 lbs.
Buy Now
Here at Backpacker, we're well-documented fans of hiking gear that's simple and efficient. The Geopress is both: This super handy water purifier is extremely easy to use and maintain, and it also doubles as a regular drinking vessel, negating the need to bring a separate bottle on the trail. Most impressively, the Geopress is perhaps the easiest and fastest filter we've ever used. That's right: no pumping, squeezing, or waiting. You simply fill the empty vessel with dirty water, then insert the central cylinder and push down using your body weight. Using vacuum pressure, this forces the water up through the filter, which removes viruses, bacteria and protozoa. The process takes about 8 seconds, and you're left with 24 ounces of clean water to drink. The Geopress is armored in thick, grippy TPE and silicone that keep the filter protected and aids in getting a handle on the vessel as you filter. It's more durable than most filters, making the Geopress a smart pick for adventure travel. And, in another nod to its efficient design, you can just drink straight from the bottle. —Backpacker Contributors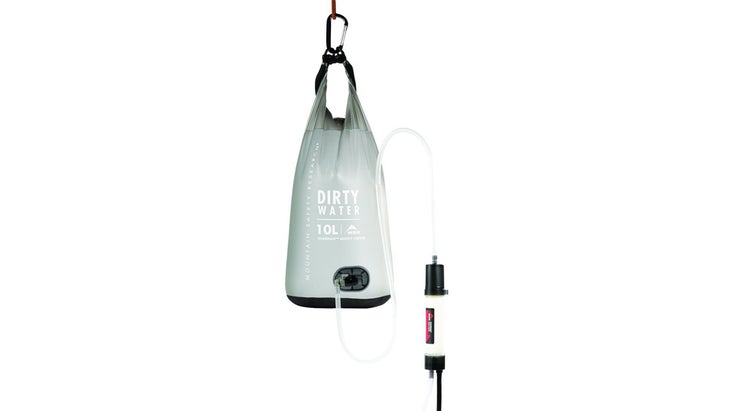 Best for Groups & Long Haul Hikes: MSR Guardian Gravity
Price: $270
Weight: 1 lbs. 3 oz.
Buy Now
Filtering water often starts with drawing straws. With the Guardian Gravity Purifier, however, everyone wins. Fill its 10-liter reservoir (conveniently labeled "Dirty Water"), hang it on a branch, loosen the hose clamp, and let gravity do its thing. "I loved that I could fill the bag then have water at camp for the night for our whole crew," said one tester who packed the filter on a nine-person rafting trip in Utah's Cataract Canyon. A .02-micron hollow-fiber filter nixes viruses, bacteria, and protozoa, while an activated carbon stage reduces bad taste, chemicals, and heavy metals. Essentially, this takes everything we loved about the original Guardian, a 2016 Editors' Choice winner itself, and makes it effort-free. And, while still not cheap, it costs $100 less than its predecessor. While it shined in a larger group setting, the Guardian Gravity is packable enough for long-haul backpacking trips. MSR claims a flow rate of one liter every two minutes. We clocked it at 2:30, but what's half a minute when you're sitting around digging the view while the Guardian Gravity does all the work? —Backpacker Editors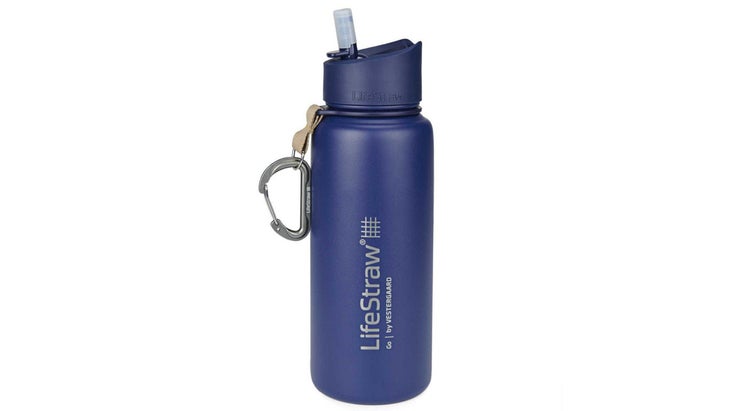 Best for Keeping Your Water Cold: LifeStraw Go Stainless Steel
Price: $60
Weight: 17 oz.
Buy Now
On dayhikes, simplicity is key. That's where the multifunctional Go Stainless Steel shines: It's a 24-ounce insulated bottle that contains a water filter, so you can keep your drink cold and banish any worries about dehydration on long single-day missions. "During an all-day climbing outing in Colorado's Clear Creek Canyon, I refilled the bottle multiple times from the creek," one editor says. "In late-summer heat, it was refreshing to have something cold to drink between routes." (He says that the Go's double-wall insulation helped the water remain icy cold for at least three hours, and other testers report even longer times.) Stainless steel construction allowed us to toss the bottle onto rocks and into our packs without a concern about it breaking, as a bag-based or plastic filter might. Drawback: Drawing water up through the mouthpiece takes a bit more effort than similar filters we've tested. —Backpacker Contributors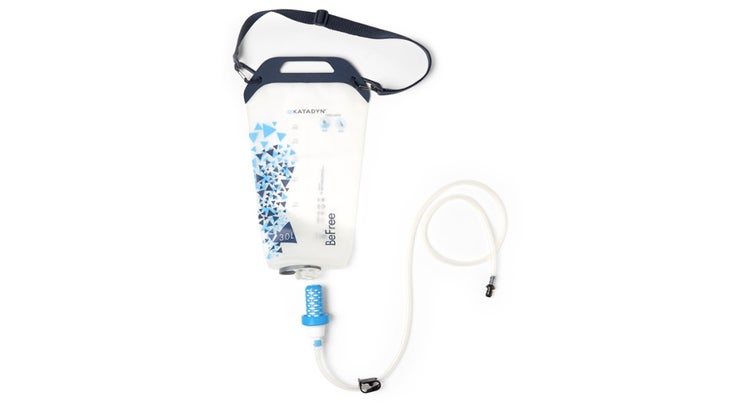 Best Lightweight Group Filter: Katadyn BeFree 3L
Price: $65
Weight: 3.5 oz.
Buy Now
We loved the original Katadyn BeFree, a soft flask that could pull double-duty as a water bottle and a squeeze filter, so much that we gave it an Editors' Choice award. The 3L is a super-size version of that same design that's even easier to use. It goes like this: Fill the reservoir from whatever source is available, then squeeze it or hang it from the built-in handle with a carabiner and let gravity do its thing. The .1 micron, hollow-fiber filter can process 2 liters of water a minute, fast enough to provide for even a sizable group, and has a lifespan of 1,000 liters before you have to replace it. Ding: The soft reservoir can spring a leak with rough handling, but its easy enough to fix with a dab of seam grip. —Adam Roy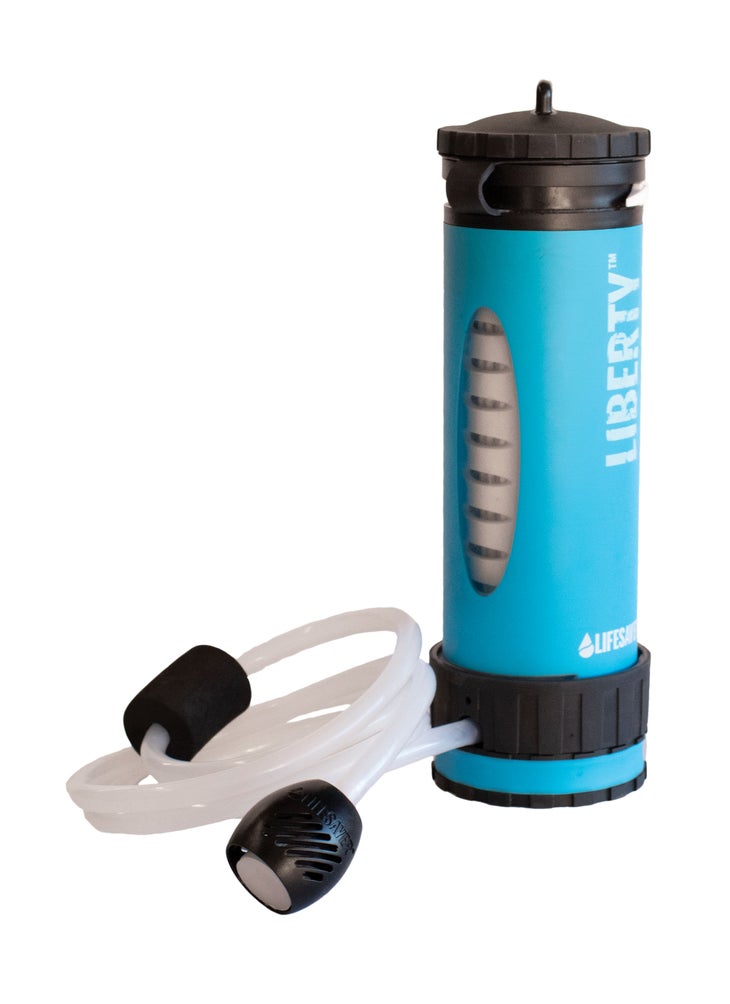 Best for Dirty Water: LifeSaver Liberty
Price: $125
Weight: 1 lbs. 7.8 oz.
Buy Now
When turbid, contaminated water is your only option, you can rely on the Liberty. It's the only filter here that removes viruses (thanks to its 0.015-micron pore size), and it's the only purifier here that doesn't require prefiltering if you want clear water. Though it's bulky (about the size of an insulated 20-ounce bottle), this hollow-fiber pump filter is lighter than similar devices at just 15 ounces (and cheaper, too). An activated carbon disc neutralizes bad taste while reducing extra contaminants, like lead. The small pore size means the Liberty is prone to clogging, but field cleaning only requires filling the bottle half way with clean water and giving it a good shake. It treats 1 liter of water in 1 minute, 30 seconds. Bonus: The filter cartridge is replaceable ($40), so you don't have to buy a whole new bottle when its life runs out. —Stasia Stockwell
What Backpacker Editors Looks For in a Water Filter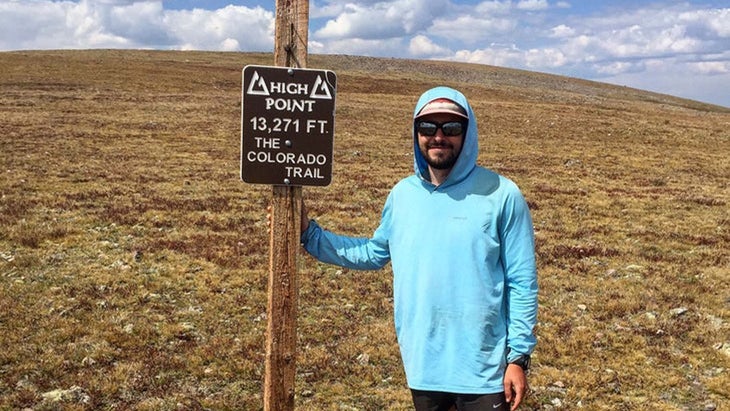 Assistant Gear Editor, Benjamin Tepler
"In the modern era of backpacking, a water filter for solo hiking should barely make a dent in terms of pack weight. I look for the lightest hollow-fiber filter possible that's still durable enough to survive being scraped against river rocks and repeatedly throttled."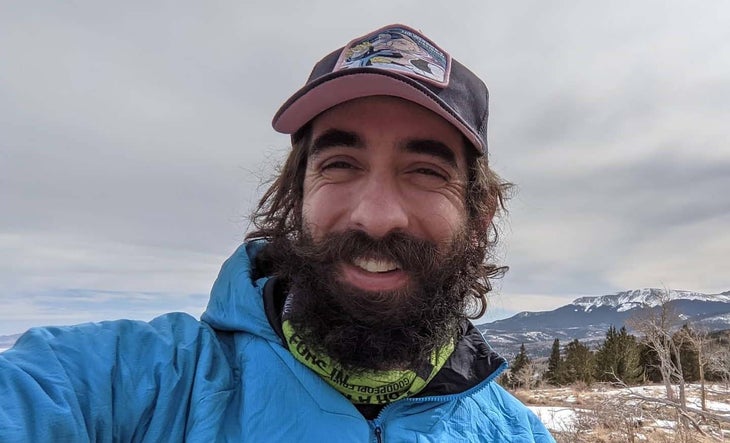 Senior Digital Editor, Adam Roy
"I'm a water bottle guy, so if I'm hiking somewhere with abundant water sources, I get one with a built-in filter. I prefer hard-sided filter bottles over soft flasks—I've just popped too many of the latter."
How to Maintain Your Water Filter
Keeping your filter going takes care both on and off the trail. Hollow fiber filters are commonly cleaned with a backflush, where filtered water is run in reverse through a filter to push larger sediment out of the cartridge and back to the source. Backflushing is especially important when filtering sediment-filled water. Ceramic filters also benefit from a backflush, but can be opened to hand-clean any obvious blockages without the risk of damage. Even more important than regular flushing, avoid exposing your filter to freezing conditions—removing the cartridge and stowing it in your chest pocket or sleeping bag will prevent any leftover water from freezing and destroying the filter. 
At home, clean any additional reservoirs and tubes with soap and water, and disinfect the cartridge with a flush of diluted chlorine solution to kill any lingering bacteria: one cap-full of household bleach to one quart water. After flushing, rinse with clean water and let it dry completely.