The Best Backpacking Food of 2022
These dehydrated meals, energy bars, and drinks will help you power through long miles in the backcountry.
Heading out the door? Read this article on the new Outside+ app available now on iOS devices for members! Download the app.
The days of unidentifiable dinner globs and cardboard-like snack bars are over. With the number of artisan backpacking food makers growing every year, organic vegetables, grass-fed meat, and a diversity of cuisines have become the standard for eating in the backcountry. We taste-tested the most delicious, energy-packed new meals to find the best backpacking food of the season.
What to Consider When Buying Backpacking Food
Calories and Nutrition
Deciding how much food to bring comes down to personal physiology, pace, and trail conditions, although 2,000 to 5,000 calories per day is a rough range for many people. Depending on how performance-oriented of a hiker you are, caloric density can play a big factor in what you plan to bring. Packaged meals and snacks that include nut butters, olive oil, and cheese add tremendous caloric value for their weight compared to fresh fruit, for example. To calculate calories per ounce, simply check how many calories the entire meal contains and divide that number by the weight of the package. Fiber, protein, vitamins, and minerals are all important considerations as well when developing a meal plan, especially on long trips. A variety of food types, including fresh or dehydrated fruit, dehydrated or cured meat, supplements, and hydration powders will keep your diet balanced on the trail. 
Cooking Style
Everyone has a different way of tackling cooking on the trail. At one end are the hikers who prep and cook fresh ingredients daily with an eye towards flavor and variety. The cost, of course, is in food weight and cooking and cleaning time. On the other end of the spectrum are the cold-soakers, who forgo a stove entirely and simply rehydrate their freeze-dried or dehydrated backpacking food with cold water. This technique cuts down on weight, but requires planning for long soak times and the willingness to go without warm meals and variety. Somewhere in-between in terms of time and weight are dehydrated meals, which can either be made mess-free in their pouches or quickly boiled in a pot. Breakfast sparks its own debates, with some swearing by a warm bowl of oatmeal and hot coffee every morning, and others simply downing a bar before hitting the trail.
Cooking Equipment
Depending on your cooking style, the type of equipment you bring will vary greatly. For cold-soakers, all you need is a wide, leakproof container, such as a screw-top plastic jar. For dedicated dehydrated meal-eaters, an integrated canister-style stove, like a Jetboil, is your best option: it boils water quickly and efficiently but doesn't offer enough surface area or temperature control for anything but liquids. Those who prep and cook more complex meals will want a liquid fuel or canister stove with a separate, wide-bottomed pot for the reasons listed above. A sponge or rag, and biodegradable soap are also a necessity if you are doing anything but boiling food in a pouch. —Benjamin Tepler
Breakfast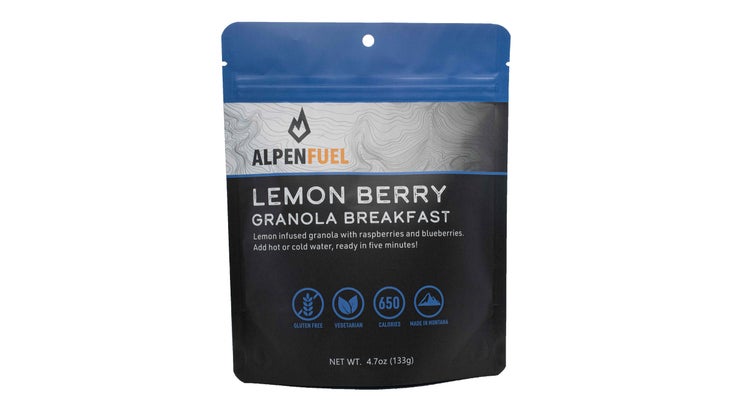 Alpen Fuel Lemon Berry Granola 
For any hiker who wants to log massive miles, this breakfast offers an outstanding weight-to-nourishment ratio. The 5-ounce, single-serving package contains a whopping 650 calories, 28 grams of fat, 21 grams of protein, and 10 grams of fiber. Given these impressive numbers, we did a double-take when we looked at the minimal ingredient label: honey-sweetened gluten-free oats, almonds, lemon, raspberries, blueberries, and nonfat milk. The fruity, zesty granola is mildly sweet, thanks to 30 grams of sugar. "On a low-energy morning that involved route-finding and climbing over downed trees in California's Lassen National Park, I ate half the carb-heavy serving hot before breaking camp, then the second half cold—still crunchy—while enjoying a summit sunrise to replenish power for the downhill," one tester says. 
Buy Now | $7.49; 4.7 oz.
Dinner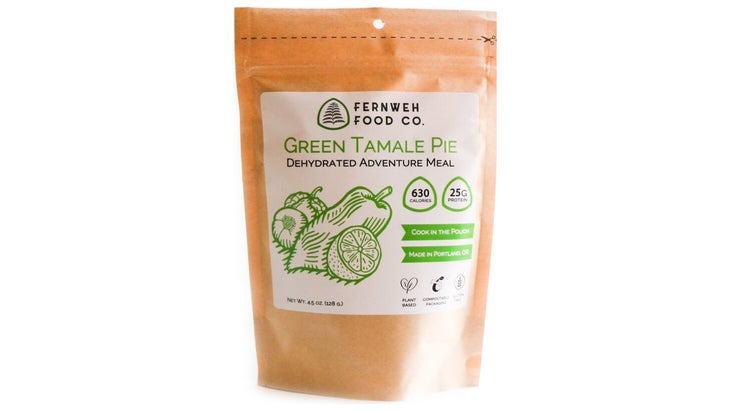 Fernweh Food Co. Green Tamale Pie
With minimal, natural ingredients, this tamale pie is great eating and great for you. Vegan, gluten-free, and packing a subtle heat, the tangy tomatillo sauce doesn't overwhelm the flavors of the three pepper varieties, corn, zucchini, mushrooms, and pinto beans. Thick bites of sweet cornbread give the tamale pie a nice textural variation. Pumpkin seeds and oils provided 25 grams of fat and 25 grams of protein, while 630 calories and 83 grams of carbohydrates per single-serving package will refuel you for tomorrow's push. "This was my favorite dinner on my Appalachian Trail thru-hike—it just felt cruel to have to wait 15 minutes for rehydration," our tester says. 
Buy Now | $15.50; 4.5 oz.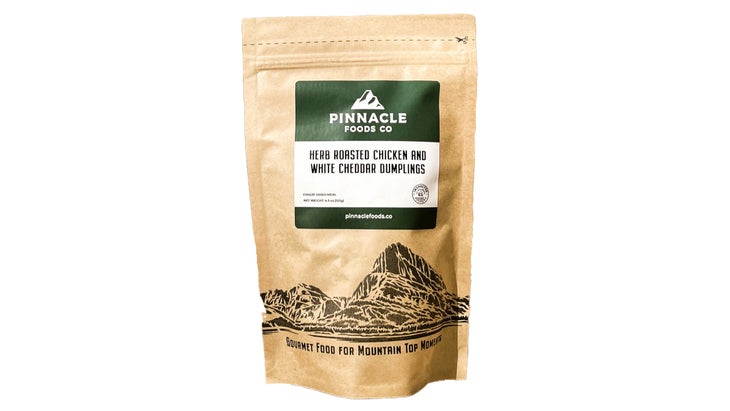 Pinnacle Foods Co. Herb Roasted Chicken and White Cheddar Biscuit Dumplings
This take on chicken and biscuits vaulted beyond the usual lumpy, papier-mâché texture we're used to with dehydrated versions of the Southern staple. Seasoned with rosemary and garlic, the juicy chicken pairs well with the melt-in-your-mouth cheese dumplings and takes 12 minutes to rehydrate. With 710 calories, 33 grams of fat, and 47 grams of protein in the single-serving pouch, it's a feast after extra-long days on the trail. "I hiked through 19 miles of brushy trail during an all-day rainstorm," one tester said after a trip in Idaho's Frank Church-River of No Return. "I arrived soaked and cold at camp, but this meal—and some dry socks—revived me enough to tackle the next day in the same conditions."
Buy Now | $14; 4.3 oz.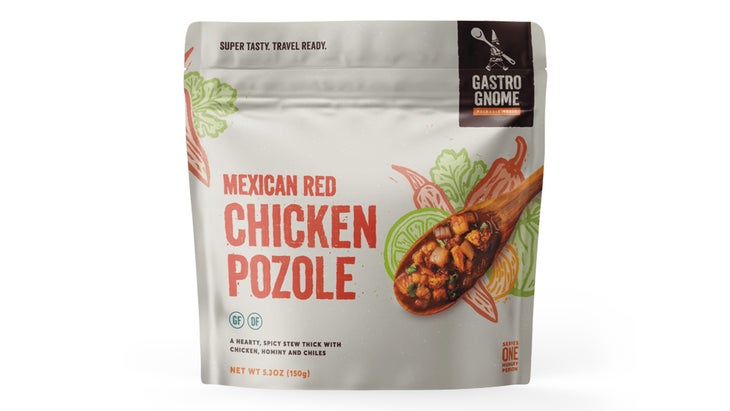 Gastro Gnome Spicy Red Chicken Pozole
Big bites of hominy and cumin-spiced chicken make this stew taste like it came straight from your abuela's kitchen. Smoky notes from arbol, guajillo, and ancho chilies add complexity. Fat-wise, this traditional Mexican stew is about average with 20 grams and 590 calories total per single serving package, but the 47 grams of protein, 26 milligrams of iron, and 15 grams of fiber are substantive. "I never stopped sweating during a humid weekend in Virginia's George Washington National Forest, so I appreciated the extra sodium to ward off hyponatremia," our tester adds. 
Buy Now | $14.65; 5.3 oz.
Snacks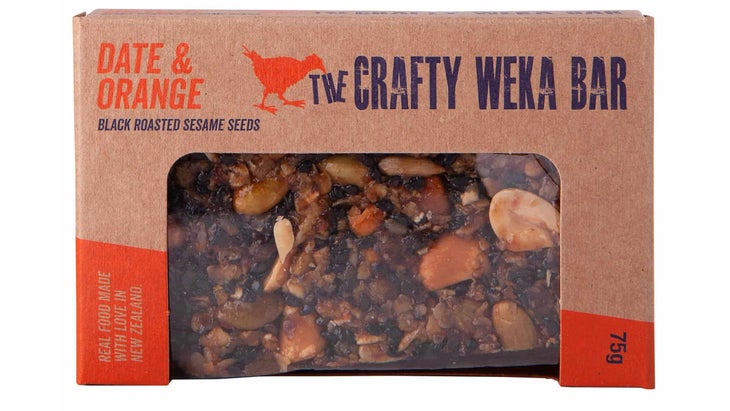 The Crafty Weka Date and Orange Bar
While you can down this zesty, cinnamon-spiced bar in barely three bites, the caloric density of the 2.4-ounce serving (nearly five calories per gram) outperforms most other snacks. The oat, seed, and nut bar delivers 24 grams of fat and 10 grams of protein, plenty to energize our tester up and over California's Pinchot Pass and beat an incoming storm before lunch. Unlike coagulated clumps that stick to your teeth like a Tootsie Roll, common in many snack bars, the texture is akin to brownie batter. Sesame, sunflower, and pumpkin seeds add crunch, while natural sweeteners like manuka honey and dates round out this trail treat.
Buy Now | $40 (box of 12); 2.4 oz. per bar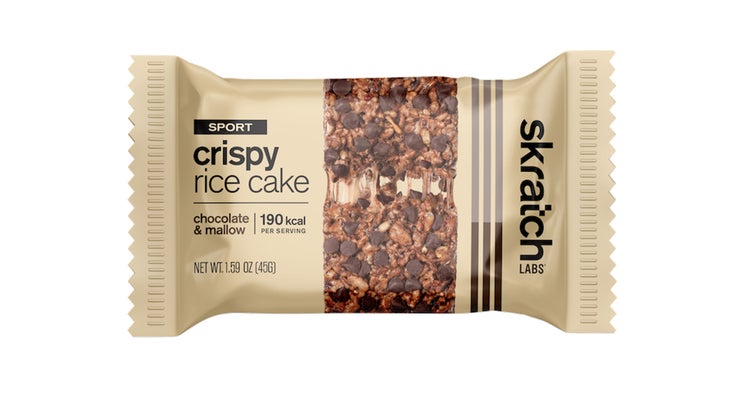 Skratch Labs Sport Crispy Rice Cake – Chocolate and Mallow
"Crispy rice cake" might bring back memories of tooth-rotting cereal bars, but this pick-me-up snack tastes more like a not-too-sweet homemade version, with chocolate to boot. Though it's only 190 calories per 1.6-ounce bar, the 3 grams of protein and 4.5 grams of fat provide fuel from puffed rice, quinoa, and toasted grains. With 11 grams of sugar, it keeps blood sugar up without a cloying sweetness. "The ingredients are all things I should be eating for trail snacks anyway," one tester says.  
Buy Now | $2.45; 1.6 oz. 
Drinks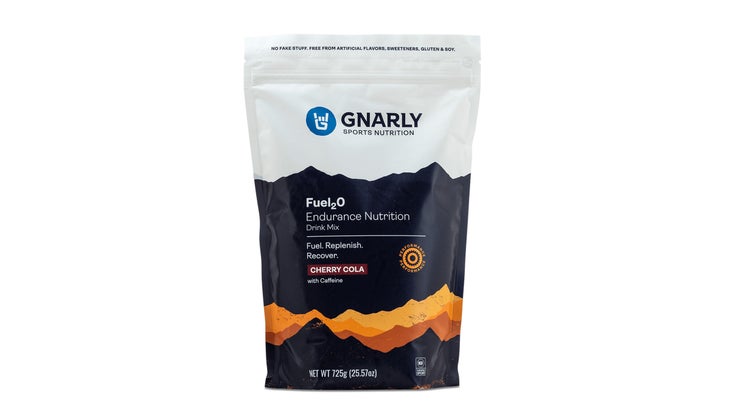 Gnarly Sports Nutrition Fuel2O – Cherry Cola
Though it lacks carbonation—and the teeth-aching, sugary aftereffects—this drink mix is a near taste-match to cherry soda, with the bonus of five types of electrolytes that are key to energy and recovery. The full packet, which you mix with 24 ounces of water, targets big days with 200 calories and 60 milligrams of caffeine derived from green tea. Even our caffeine-adverse testers appreciated the energizing boost without the jitters. "I downed 12 ounces after biking 7 miles to a trailhead in Idaho's Selway-Bitterroot Wilderness while repacking my gear, then the other 12 ounces on my hike," one tester says. "The drink prevented bonking, and I didn't even have to stop to snack."
Buy Now | $29 (box of 10 sticks); 2 oz.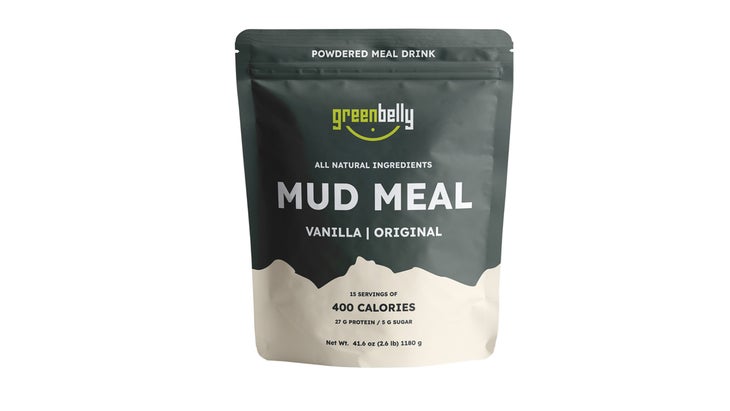 Greenbelly Mud Meal 2.0 — Vanilla 
Although energy and recovery are key for backpackers, protein drinks often don't make the cut without a blender, and can use up limited water resources. Two scoops of this protein powder require just 6 ounces of water to reconstitute, yielding no clumps. It has none of the typical medicinal taste; it's just an enjoyable vanilla. The result is 400 calories and 27 grams per serving of protein in the form of oats, coconut milk, and sweet potato powders, plus pea and hemp protein. "This is a lighter option, gram-for-gram, than meal-replacement bars, and yields an impressive mix that helped fuel me for 7 days and 120 miles on the Idaho Centennial Trail," one tester says. 
Buy Now | $69 for a 41.6 oz. bag; 2.8 oz. per serving
What a Backpacker Editor Looks for When Shopping for Backpacking Food
Benjamin Tepler, Gear Editor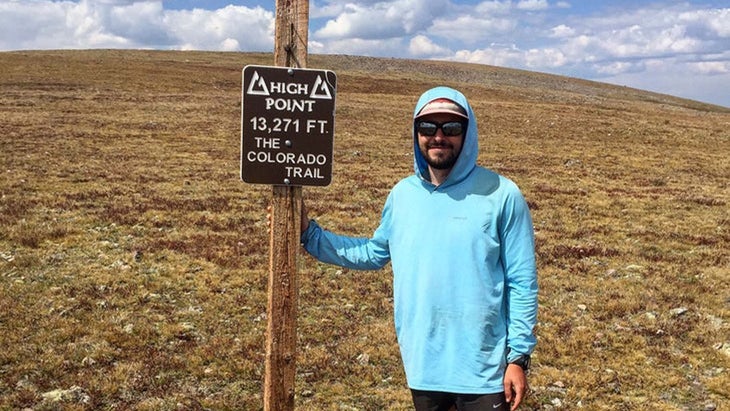 "I've become a somewhat lazy eater over the years—I look for dehydrated dinners that can be cooked directly in the pouch. That frees up time otherwise spent cleaning utensils and cookware. It also means I can pack a lightweight integrated canister stove, which saves weight and even more precious time. The best part? Many pouches are now compostable, which means less garbage ends up in the landfill at the end of your trip."