Ultralight Packs Are Getting a Running Vest-Inspired Makeover
Vest-style straps can make frameless packs carry better than ever.
Heading out the door? Read this article on the new Outside+ app available now on iOS devices for members! Download the app.
An ultralight backpack is beautiful in its simplicity. In the name of saving weight, most features are downsized or removed entirely. Top lids and "brains" are replaced with roll-top closures. Zippered compartments, heavy framesheets, and suspension systems are all stripped off. This minimalism also makes innovation a tough thing to come by—there are only so many ways to design a pack with a single compartment, a few external pockets and a barebones suspension system. Outside of stronger and lighter materials, it's safe to say that ultralight packs haven't had a radical rethink in some time.
But new ideas are out there, and the latest is a novel form of the shoulder strap—a wide, stretchy harness rather than traditional padded straps. For inspiration, ultralighters can thank the world of ultrarunners and adventure racers, who prefer running vests to backpacks because vests sit more snugly and bounce less on fast-paced trips down the trail. The concept is similar in ultralight packs. The vest-style harness spreads the load more evenly across the chest and shoulders, while keeping the pack snug and secure. It's a marked difference from the way traditional shoulder straps—which are often intentionally loose in order to transfer weight through the pack frame and onto the hips—work.
These running vest-style harnesses are mostly found on frameless packs that max out around 40 liters of carrying capacity, though there are a few exceptions. In general, though, the harness concept works best with packs of 45 liters or smaller, and loads of 25 pounds or less (any heavier, and most hikers will prefer the load transfer abilities of a traditional internal frame pack. If you're interested in jumping on the trend with your next purchase, here are five options to consider.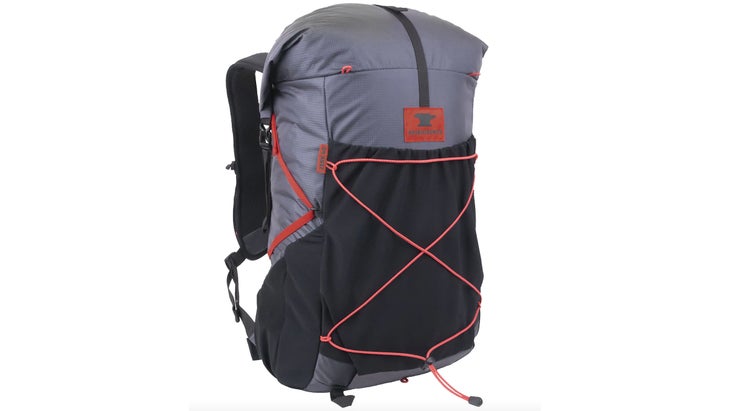 Mountainsmith Zerk ($220)
Designed in partnership with thru-hiker and Instagram star The Real Hiking Viking, the Zerk is a 40-liter pack that can be described as a "plush" frameless option. Constructed of 210-denier ripstop nylon, it has a foam framesheet and unpadded hipbelt (both removable), which help provide some structure but little load-bearing capacity. The Zerk's shoulder harness features straps that are about four inches wide, each with two mesh pockets large enough to carry your phone, snacks, or a headlamp. Weight: 29 oz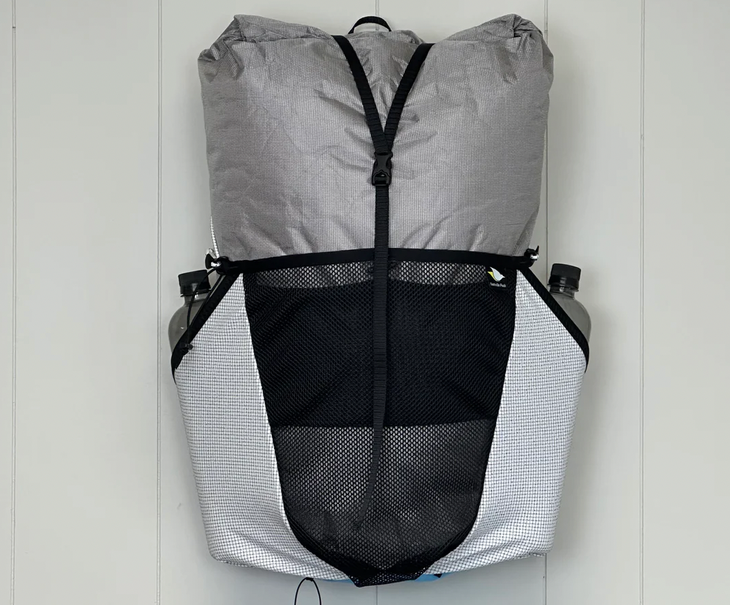 The Cutaway is a 35-liter frameless pack that's highly customizable. The mesh shoulder straps each have three pockets, the largest of which can hold a one-liter water bottle. Nashville Pack, a two-man cottage operation based in Tennessee, offers a number of a la carte options, including a webbing hip belt, sternum strap, and a shock cord system to attach a foam pad to use a back pad. The Cutaway is available in Ultra (a composite fabric) or Ultragrid (a 200-denier ripstop nylon). Weight: 14.3 oz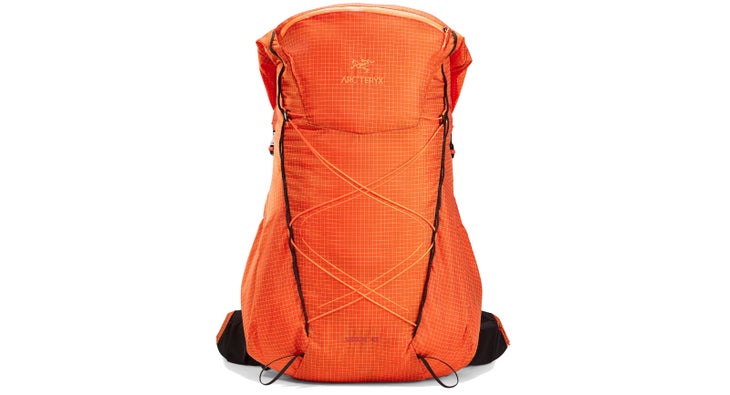 The Aerios, a 45-liter internal frame pack, is likely the most traditional pack available that also sports vest-style straps. Though it weighs more than other options on this list, that extra heft earns you an internal framesheet, a padded back panel, nylon (rather than mesh) side pockets, a substantial hipbelt, and side-zip access to the main compartment (it also has a roll-top closure). The mesh shoulder straps measure about 4 inches wide, and feature one zippered pocket and one open pocket big enough to carry a soft flask. Weight: 38 oz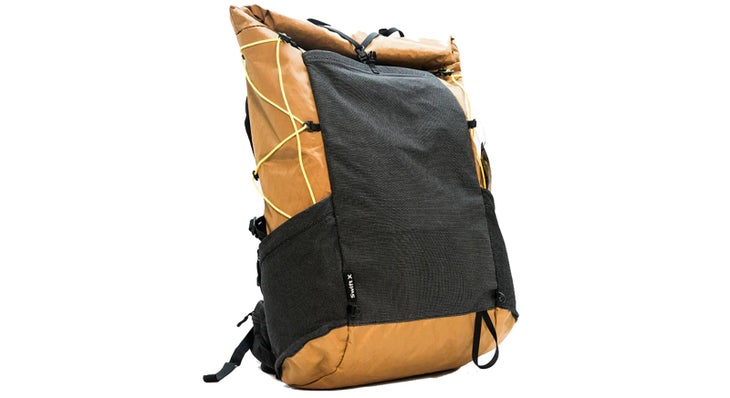 The Swift is a 40-liter pack that sits between internal frame and frameless design. Rather than a framesheet, it has a removable hoop stay made of Delrin to provide support. Other features include a removable hipbelt (padded, with zippered pockets), an internal stash pocket, and adjustable torso length. The Swift also stands out on this list as the only pack that's offered with either traditional shoulder straps or a vest-style system. The vest straps feature pockets big enough to carry a narrow water bottle. The Swift is available in two versions: the Swift V uses Robic nylon while the Swift X offers the choice between X-Pac VX21 and LS21. Weight: 35.9 oz (Swift V); 38.8 oz (Swift X); Buy Now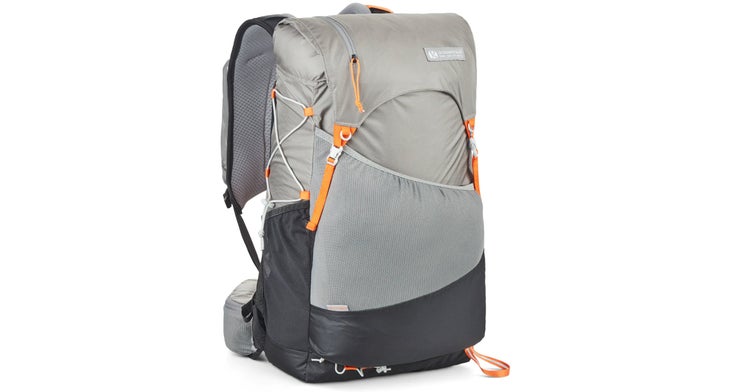 Gossamer Gear's Kumo is a 36-liter frameless pack designed for fastpacking and ultralight hiking. Despite its diminutive size, it has a host of features found on larger packs, like a padded hipbelt with zippered pockets, a lid (again, with a zippered pocket) and a side compression system. It's constructed with 70-denier Robic nylon. The shoulder straps have three layered pockets, including a zippered one designed for a smartphone, and one near the bottom of the strap for stashing wrappers and other trash. Weight: 20.7 oz;