4 Reasons Why You Shouldn't Use a Frameless Pack
Used correctly, frameless packs can be a great tool for ultralighters. Used incorrectly? Welcome to Shoulder Pain City, baby.
Heading out the door? Read this article on the new Outside+ app available now on iOS devices for members! Download the app.
It's been stitched up, stained, and crinkled, but I still love my frameless pack. Its single-compartment, roll-top construction is simple and, assuming I'm smart about what I bring, feels featherweight on my back. Still, even a fan like me knows that there are times it's not the pack I need.
Ultralight frameless packs are good at one thing: Handling lightweight loads. If your route or your gear selection requires you to tote any more than 20 to 25 pounds, that ultralight pack can, paradoxically, suddenly feel even more burdensome than a heavier but more supportive model would with the same gear. Here are four situations where you might want to reconsider buying or bringing a frameless pack on a trip.
The Rest of Your Gear Isn't Ultralight
A sad but true fact about ultralight packs: They don't make the rest of your gear any lighter. That's important because most backpackers don't go lightweight all at once. Instead, they gradually swap out their gear for lighter equivalents. If that's your strategy, your pack should be the last thing you replace: It's easier and more comfortable to tote a tarp, down quilt, and closed-cell foam mat in a traditional backpack than it is to cram a heavy tent, bulky sleeping bag, and plush pad in your structureless, frameless pack. That's a recipe for barreling, sore shoulders, bulging seams, and a whole lot of discomfort. Keep your old pack and spend that money getting a nice tent instead.
You Have to Carry a Lot of Water
Another sad but true fact: There's still no such thing as ultralight water. That may not be a problem on wetter trails—if your planned route frequently crosses streams, you may just be able to carry a filter and skip toting water altogether. The calculus looks a little different in the desert, where water sources can be uncertain and your only option for staying hydrated (and, well, alive) is sometimes to make like a camel and tote what you need. A gallon of water weighs roughly 8.4 pounds, and in a hot, dry climate, a hiker may need two of those per day to stay healthy. Factor in the fact that many frameless packs can only comfortably support 20 to 25 pounds, and you don't have a lot of room left for your gear. It's possible to carry a lot of water in a frameless pack in a pinch—I've done it on early-fall trips in southern Arizona—but it's not comfortable, and likely to leave you with sore shoulders, something that we're trying to avoid by cutting pack weight in the first place. Don't torture yourself: Opt for a sturdy pack with a lightweight frame and a well-padded hipbelt instead.
You're Hiking With Kids
Kids don't need a lot of toys or games to be happy in the woods: One of the most gratifying parts of backpacking with my son has been seeing him engrossed in the insects, plants, and mountaintop views we encounter on the trail. But that doesn't mean that hiking with children is a gear-light activity. A smooth family hike still requires snacks (conveniently accessible in case of tantrum), training pants and wipes, a family-sized first aid kit—the list goes on. Then there's your mini's gear—sleeping bag, layers, a change of clothes—which you'll have to carry for them. Besides the extra weight, keeping all those supplies organized can be a challenge with a minimalist, roll-top pack. That's the reason I usually opt for a sturdy, full-featured pack when I'm hitting the trail with the fam.
You Just Don't Want To
Maybe you have ache-prone shoulders; maybe you get aggravated trying to pack your gear just right so your stove isn't digging into your spine; maybe you don't like how sweaty your back gets when you don't have the airflow of a trampoline backpanel. Maybe, honestly, your packing style just skews a little heavier—a couple of beers and a book can be nice to have at camp—and you don't have any intention of changing it. Whatever the reason, it's possible that a more supportive pack is just better for the way you like to hike. And that's fine: While backpackers often put ultralight gear on a pedestal, in the end, it's all just a tool for you to have the experience you want to have on the trail. So hike your own hike first, and pick the gear that matches it.
Our Picks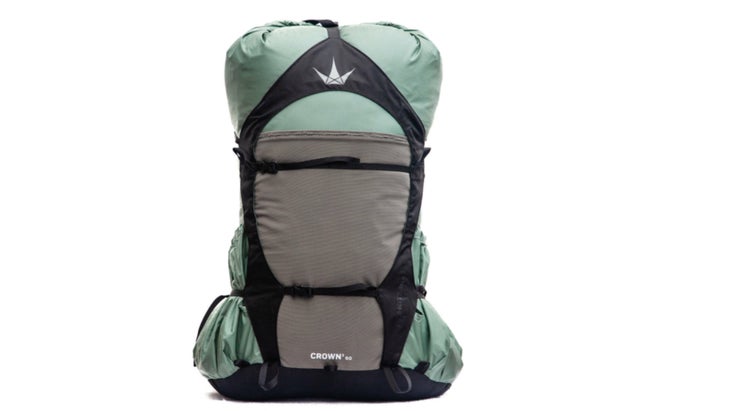 The great thing about modern backpacks: You don't need to choose between a big, heavy pack and a gossamer, structureless one. There are plenty that sit in between. One of our favorite lightweight backpacks is the Granite Gear Crown3 60, which pairs a minimalist Robic packbag with a molded polyethylene framesheet, allowing it to comfortably support loads of up to 35 pounds. Need to pack a little more? A removable aluminum stay allows it to carry up to 45 pounds. At 2.4 pounds without the toplid, it's still slim, and it's on sale for $168 (30% off) now.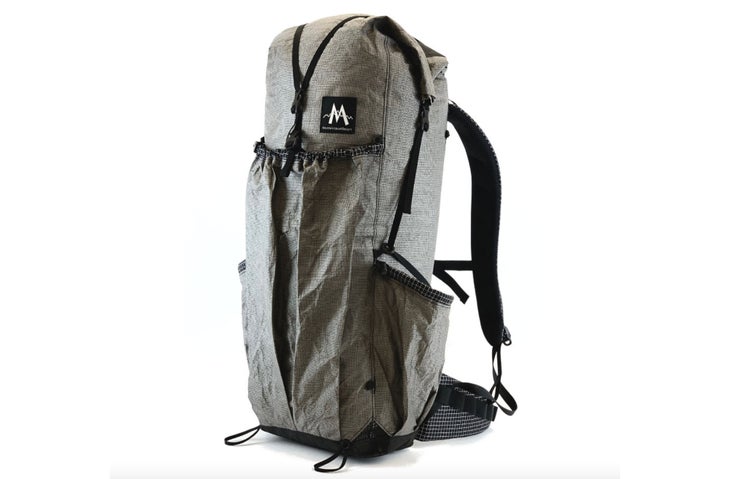 Still think a frameless pack is right for you? The 48-liter Prophet was an all-around winner with our gear testers. "EVA padding on the shoulder straps and hipbelt keep it feeling good, even at max capacity, and the wide hipbelt wings transfer weight comfortably to the hips," they wrote. 17.5 oz; comes in two fabric choices, 2023 UltraWeave X 200/100 ($325) and more affordable but less tough UltraGrid 200d RipStop. ($245).