The Gear That Backpacker's Editors Loved in August 2023
From a bulletproof pair of rain pants to a sunscreen stick that helped us stay scorch-free, this was the gear we depended on in summer's final stretch.
Heading out the door? Read this article on the new Outside+ app available now on iOS devices for members! Download the app.
August was a month of travel for Backpacker's editors: We hiked everywhere from the Colorado Rockies to the Appalachians to the tundra of northern Sweden. As we get ready to bid goodbye to summer, we're sharing the gear that helped us make the most of its final stretch.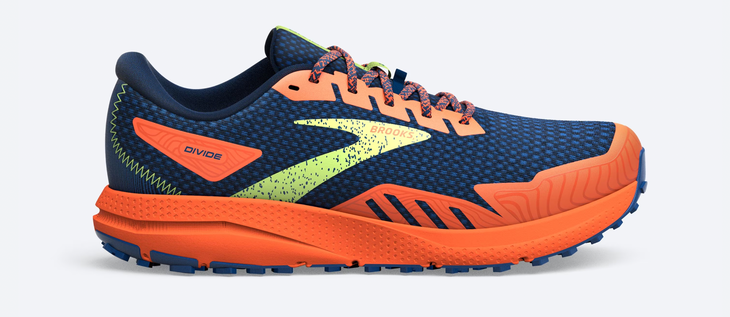 Finding the perfect "road to trail" shoe has been a challenge this summer—the attributes you might look for in each of those styles of footwear don't always overlap. The Divide 4, which offers a slightly more "locked-in" forefoot than the Divide 3, was just the ticket for hilly country roads and Class 4 explorations. An EVA-rubber midsole offers just the right amount of cushion on hard-packed roads, while still giving enough feedback on uneven terrain. A tightly woven mesh upper does an adequate job of keeping out dirt and sand, but still breathes in temps up into the mid 80s. Three-millimeter lugs, shaped like spokes, are an ideal middleground for packed dirt and looser silt, but falter a bit in sloshy mud. My main complaints? Forefoot impacts are on the harsh side on packed surfaces, and the 8mm drop is a tad high for someone accustomed to a 4mm ride. Still, the Divide 4 may be the best middle-of-the-road trail runner for folks heading out their front door in search of dirt. And at $100, they're easy on the wallet, too. —Benjamin Tepler, Gear Editor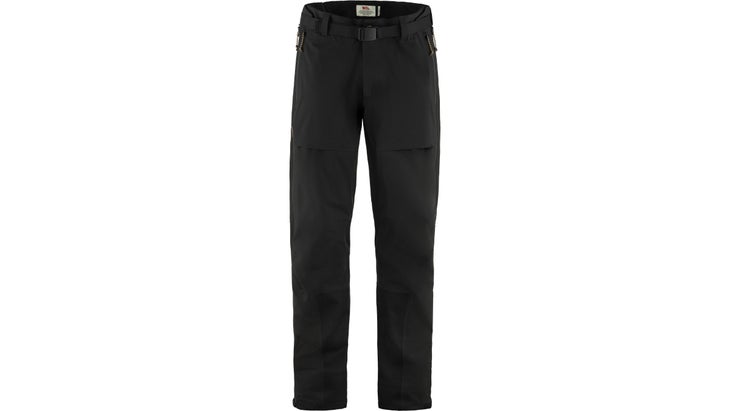 I used to hate rain pants, skipping them and just trusting my synthetic bottoms to dry quickly from any precip that the Mountain West's erratic weather patterns could throw at us. But that was before I spent a rainy, damp, and often chilly week hiking through northern Sweden in early August on the Fjällräven Classic. Now? I still hate rain pants, but I'm willing to admit that wearing them is sometimes better than getting soaked. The Keb strike what I think is a nice balance between ruggedness and comfort: The three-layer, polyester Eco-Shell fabric shrugged off the kind of scrapes against rocks and bushes that would tear other, lighter-weight pairs of rain pants to shreds, thanks in part to reinforced patches around the ankles. On the flip side, their pre-shaped knees helped them flex without feeling stiff, and the full-length zippers running down the outside of each leg let me vent so effectively that I rarely bothered taking them off. (The PFC-free DWR coating did wet out somewhat faster than traditional treatments, but that's a sacrifice I'm willing to make if it means I'm leaching fewer "forever chemicals" into the environment.) And while that price may give some hikers pause, take care of these trousers and they should last you for years to come. —Adam Roy, Executive Editor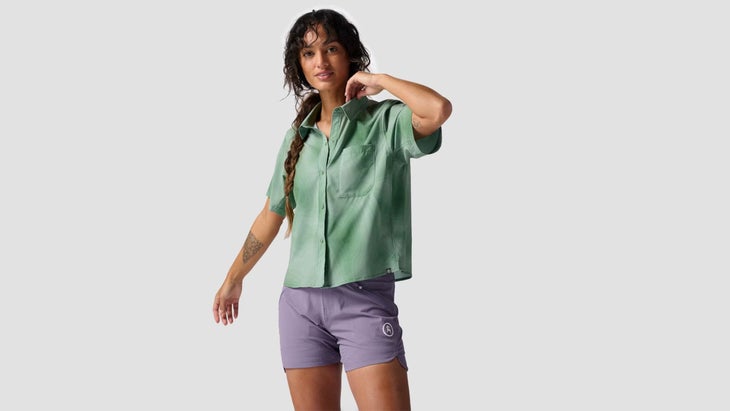 Backcountry Button-Up MTB Jersey ($89, currently on sale for $45—Men's/Women's)
On days when I'm not hiking, I love to explore the trails by bike. While a lot of my hiking apparel can pull double duty, I've come to appreciate the comfort and style that a dedicated mountain bike jersey can provide. This one from Backcountry is breathable and flowy to keep me cool on hot rides. The cropped fit not only looks good, but lets me move freely on the bike without clinging. The loose-fitting polyester and spandex material wicks sweat better than my wool hiking shirts, and a microfiber cloth sewn into the hem lets me wipe off my glasses on the go. Best of all, Backcountry's apparel line keeps budget at the forefront, so dressing for all my outdoor hobbies is reasonable, no matter what sport I take up next.   —Zoe Gates, Senior Editor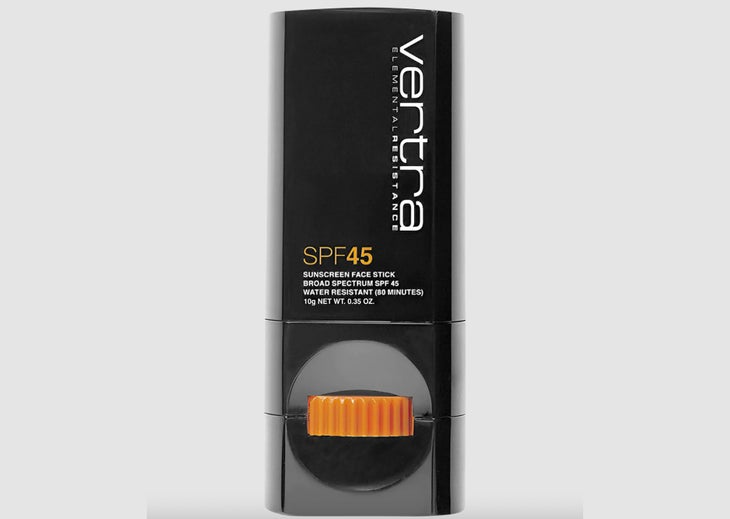 I spent half of August traveling across the country in search of new trails, and I found one thing they all had in common: From the oxygen-depleted steeps in Park City, Utah, to the verdant Appalachians in northern Georgia to the surprisingly intricate trail system in Cleveland metroparks, I spent a lot of time getting baked by the sun. I'm always on the lookout for sunscreen made with good-for-you ingredients, and Vertra sunscreen fit the bill this month, specifically the Vertra Invisible Face Stick and the Vertra Coconut Vanilla Body Spray. I used both types on my 19-mile hike in Georgia, and they handled the I've-been-hiking-for-eight-hours-straight level of sweat well enough that I didn't even get red. My favorite feature came in the face stick: It has a clear, no oily finish, and offers zinc as a sun-shielding ingredient. Although they're a little on the pricier side as far as sunscreens go, they're worth it: They aren't made with oxybenzone, octinoxate, or parabens, so you can feel good about putting it on your skin day after day. —Emma Veidt, Assistant Editor