5 Pieces of Gear to Make Leaving No Trace Easier Than Ever
Gear is no good without the knowledge to use it. But with a little practice, these products can still help you limit your impact.
Heading out the door? Read this article on the new Outside+ app available now on iOS devices for members! Download the app.
Looking to tread a little lighter? Learn what to do (and what not to do) in our guide to Leave No Trace.
We're living through a hiking boom right now, with more and more people discovering the simple pleasures of taking a walk. But the more people, the more potential for problems: Every mummified dog turd or stray bar wrapper on the trail makes the next person's experience that much worse. As outdoor participation continues to grow, following Leave No Trace principles is becoming an even more vital part of protecting our time outside. 
Getting educated on Leave No Trace's principles is the quickest way to become a more responsible backpacker, but equipping yourself with the right tools to hike lighter can also help combat environmental degradation. These five pieces of gear do just that: Whether by replacing single-use items or keeping potential pollution contained, they can help you shrink your footprint next time you step on the trail.
Bandana or a Kula Cloth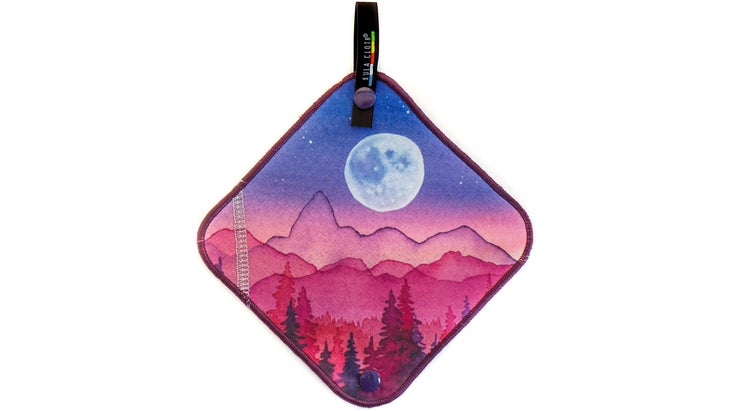 If you've ever backpacked in the desert, you've probably seen dried-out toilet paper: Unlike in wet climes, TP barely decomposes when the weather is dry. Many hikers use a bandana or a Kula Cloth to wipe after a tinkle to reduce the need for packing out smelly, soiled toilet paper. Bandanas are easy to find in both gear and grocery stores and are very affordable. A slightly more high-tech option, the Kula Cloth, is another great alternative. One side of the cloth is antimicrobial, which cuts down on potential bacterial growth. The other side is waterproof, allowing you to keep your hands dry while you wipe. It even comes with a convenient snap closure, allowing you to fasten it to your backpack as you hike. 
Portable Bidet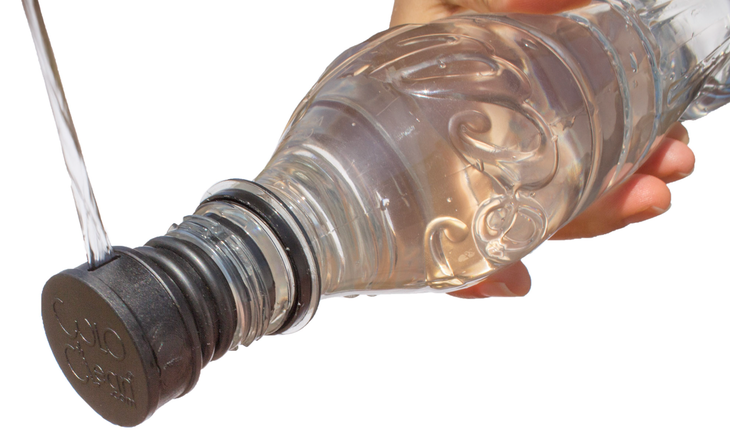 When it's time to go number 2, a backcountry bidet allows you to keep your cheeks clean with a fraction of the toilet paper. Not only does this help you to reduce your footprint in the backcountry, it also cuts down on your need for wiping materials to the bare minimum, meaning you don't have to carry nearly as much. Unlike some of the items on this list, you won't need to take a trip to REI to pick this up: Any plastic bottle will do. Just poke a hole in the cap with a nail and squeeze for a refreshing, pressurized stream. (Alternatively, pick up the CuloClean, a purpose-made cap that fits onto almost any bottle.)
Biodegradable Soap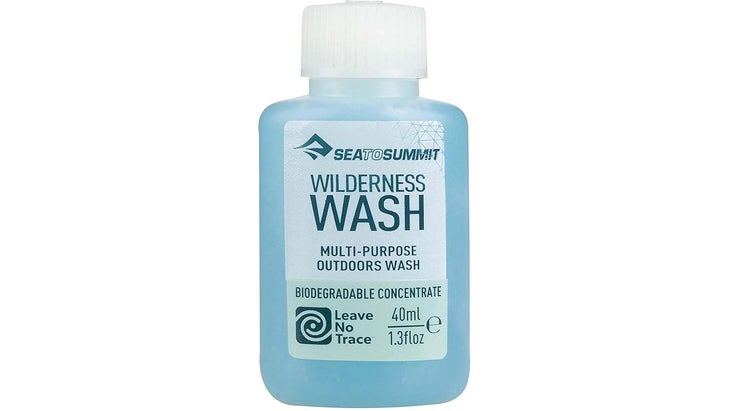 Hand sanitizer can go a long ways towards keeping you clean, but if you spend enough nights in the backcountry, it's just a matter of time before you'll need to wash something on the go. Investing in a quality biodegradable soap (Sea to Summit Wilderness Wash is a versatile pick) allows you to wash yourself or your dishes without worrying about dropping harsh detergents or animal attracting fragrances into the environment. Just keep in mind that soap is still soap: No soap, no matter how natural, lets you wash dishes in a lake or creek, and you should minimize impact by digging a hole at least 200 feet away from water and pouring your wastewater in rather than broadcasting it. 
Camp Sink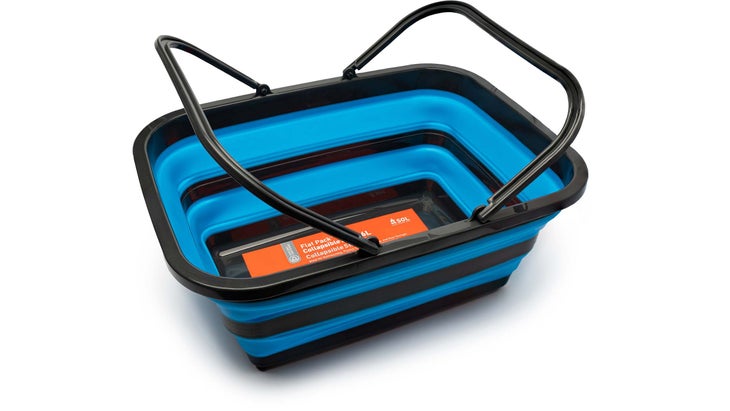 Not everyone needs this piece of gear: If you camp alone or with a partner, you're probably licking your bowl clean or just eating straight out of your dehydrated meal's bag. But if you're the kind of hiker who likes to cook for a group, investing in a quality portable sink will allow you to wash dishes far away from water sources. Just fill it up, carry it to your camp kitchen, and get to work. At the end, you can easily carry the soapy, dirty water to a suitable place for disposal. When it comes time to re-up on water, you can also carry enough for the group to filter without having to make multiple trips. One easy example: SOL's Flat Pack Collapsible Sink.
Lightweight Dry Sack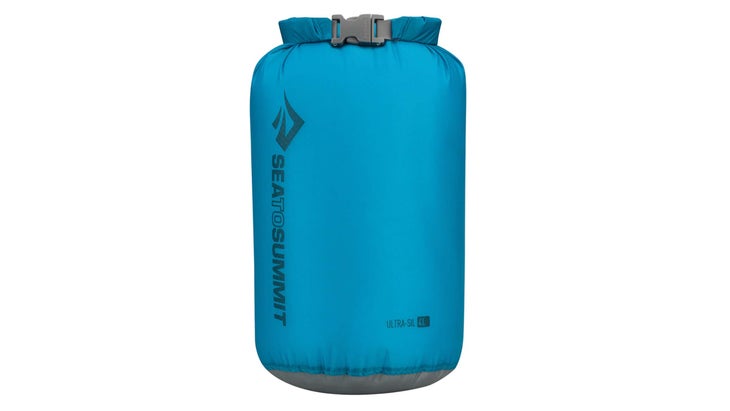 Even hikers with good intentions occasionally lose a piece of trash to a gust of wind while backpacking or leave microtrash in their wake without realizing it. A simple trash bag helps you keep all your garbage quarantined until you can get back to the trailhead. To cut down on plastic waste, we prefer to go reusable. Any stuff sack will do—Zpacks's mini stuff sack is a great, ultralight choice for short trips. A lightweight dry bag is an even better choice, and can help keep crumbs, dirt, and other bits and pieces from sneaking out. You can even use it to transport dog poop on dayhikes or in sensitive areas without using plastic: Just pick up their business with a piece of wax paper and give the bag a quick rinse when you get home. Sea to Summit's Ultra-Sil dry sacks are a team favorite.