10 Luxurious Gifts for Car Campers
From backyard to basecamp, these are the gifts we'll be giving to the cushy campers in our lives.
Heading out the door? Read this article on the new Outside+ app available now on iOS devices for members! Download the app.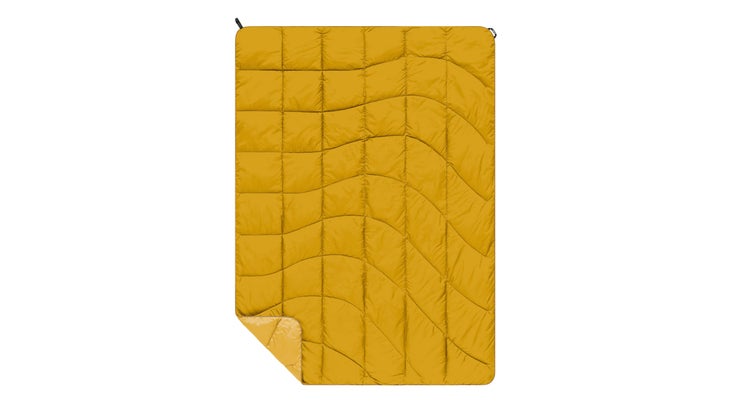 Rumpl NanoLoft Flame Blanket

$129; Buy Now 
Sick of putting ember holes in your trusty bonfire blanket? This offering from Rumpl is made from a fire-resistant fiber blend on the exterior that can resist melting or burning for a whopping 10 seconds—more than enough time to realize there's a smoldering ember on your leg. Synthetic polyester insulation and cotton interior fabric is soft, warm, and a handy "Cape Clip" lets you wear the blanket like a regal cloak, hands-free.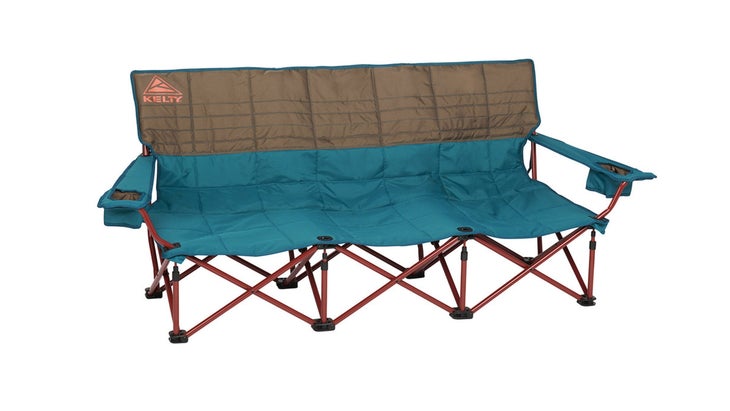 Kelty Lowdown Couch

$180; Buy Now 
Crowding around the fire is way more fun when you're jammed into a loveseat. This three-person foldable bench is slightly reclined, low to the ground (your aging dog will thank you), and lined with a padded polyester for extra warmth on chilly nights. A pair of insulated cup holders on either side keep beer cold and cocoa hot. As a bonus, the Lowdown carrying case is also padded, and can be used as an extra dog bed or firewood hauler.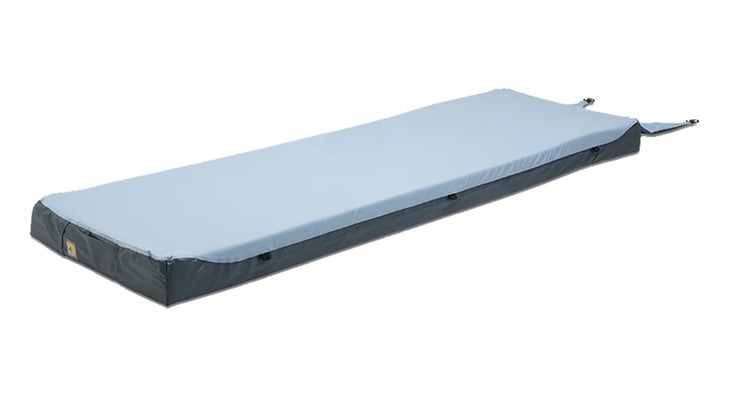 HEST Foamy

$299; Buy Now 
Even finicky sleepers won't have an excuse to skip out on camping with what is essentially a mini twin foam mattress like the one you have at home. Two layers of high performance memory foam conform to your body and provide a whopping 8.8 R-value—enough for winter camping. Waterproofing on the bottom and sides keeps it dry outdoors, while compression straps and carry handles make it easy to move the mattress (1-by-2 feet when rolled up) from trunk to tent.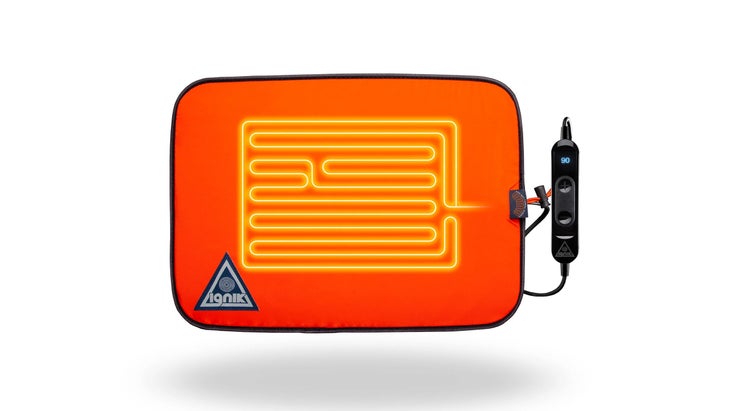 Ignik Outdoors Backside Heated Seat Pad

$80; Buy Now 
Cold cheeks are a thing of the past thanks to this USB-C or 12-volt-powered seat heater. A foam-lined recycled polyester pad keeps things cushy and durable, while users can modulate seat temp with the press of a button. Bonus: it turns off after 90 minutes if you absentmindedly wander off into the woods.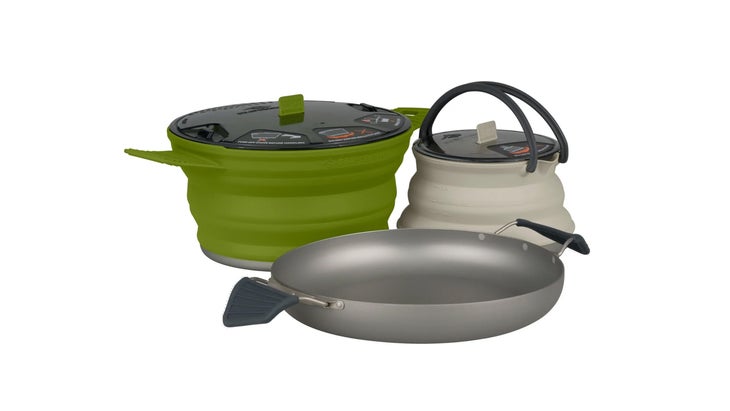 Sea to Summit X-Set 32
$140; Buy Now
If your van is extra tight on space or you're an ambitious backcountry chef, this three-piece cookware set—which includes a 2-liter pot, kettle, pan, and straining lid—nests inside the 8-inch pan and weighs less than two pounds. The kettle has glass-reinforced nylon handles for lightweight, scald-free pouring, the pan is nonstick, and the pot has a hard anodized aluminum base and food-grade silicone sidewalls for structure and easy cleaning.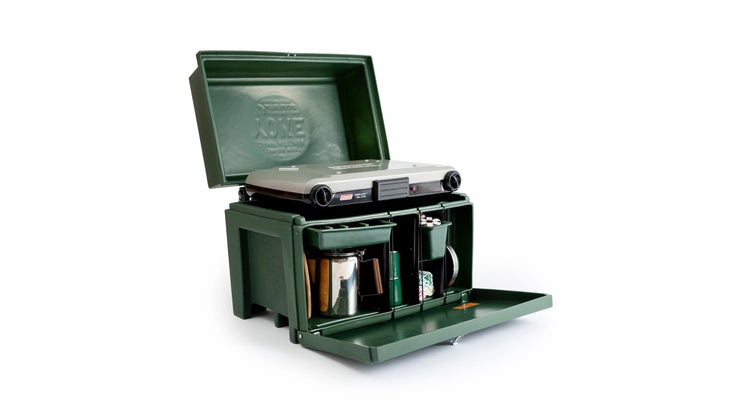 Yoke Chuck Box Camp Kitchen
$350; Buy Now
The Swiss army knife of camp kitchens, the Yoke Chuck Box is a major upgrade from the messy tote you've been hauling your pots, utensils, and dirty sponges in. Cook right on top of the burly plastic box: It fits the dimensions of several common car camping stoves, with a removable lid that doubles as a dish-washing basin. A multitude of storage trays and nooks are built for silverware storage, utensils, propane bottles, and cookware.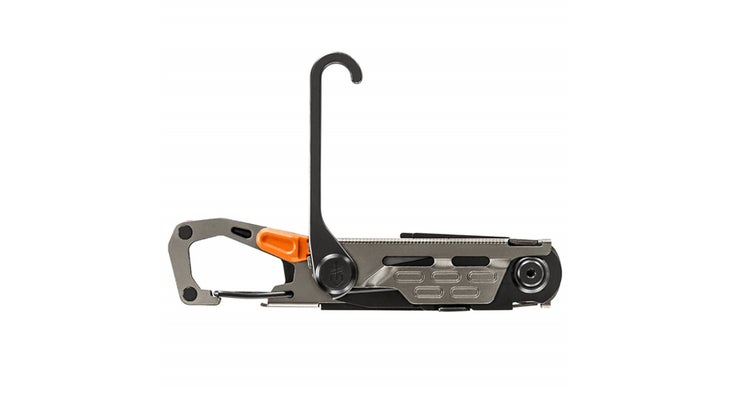 Gerber Stake Out Multitool

$55; Buy Now
With 11 built-in tools, this 3-ounce gizmo is ready for any situation. Our favorite tool? The J-hook tent stake puller—because who doesn't struggle with that particular task on a frosty morning? When it's time to dice food, cut moleskin, and prep firewood, the plain edge blade, saw, scissors, and awl are ready for many duties. On the opposite side of the cutting tools are the bottle opener, file/match striker, ruler, and tweezers.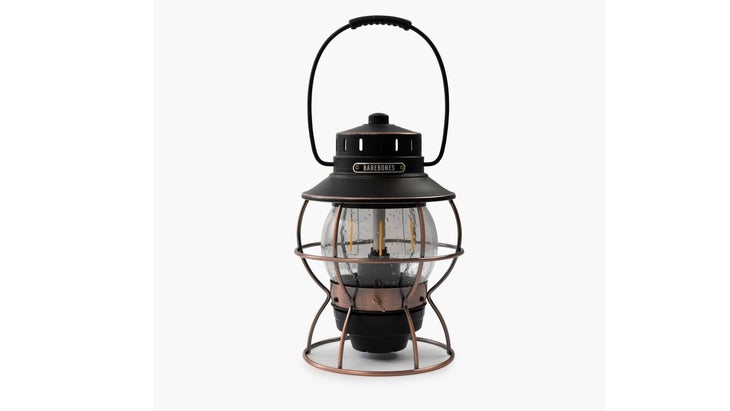 Barebones Railroad Lantern

$100; Buy Now
LED lanterns are great for camp—bright, long-lasting, and water-resistant. The downside? They throw clinical blue light. The Barebones Railroad Lantern is a steampunk solution with vintage copper accents and a textured glass globe. The warm, Edison-style LEDs are USB-rechargeable, with a battery life of 100 hours on low and 3.5 hours on high (up to 200 lumens). The carrying handle means it travels well for middle-of-the-night bathroom trips and for hanging on equally-rustic canvas tents.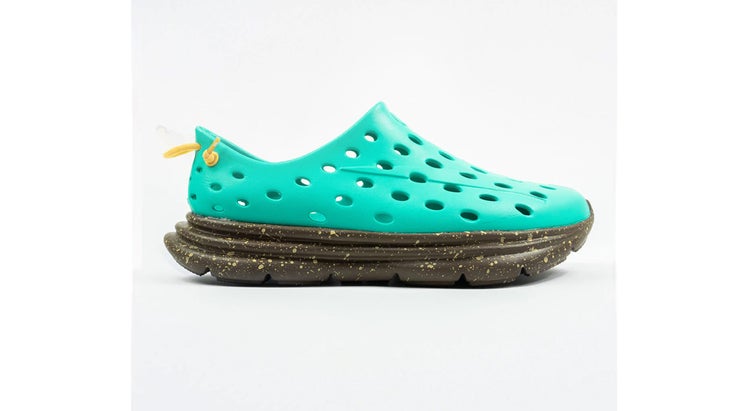 Kane Revive Active Recovery Shoe

$75; Buy Now 
Designed with the help of a podiatrist, Kanes are like Crocs with recovery benefits. Nodes on the footbed allegedly aid in blood flow and dual-density sugarcane-based foam offers plenty of cushion. It's also a great water shoe thanks to perforations across the upper, grippy siped soles, and a heel loop for clipping to the back of your pack.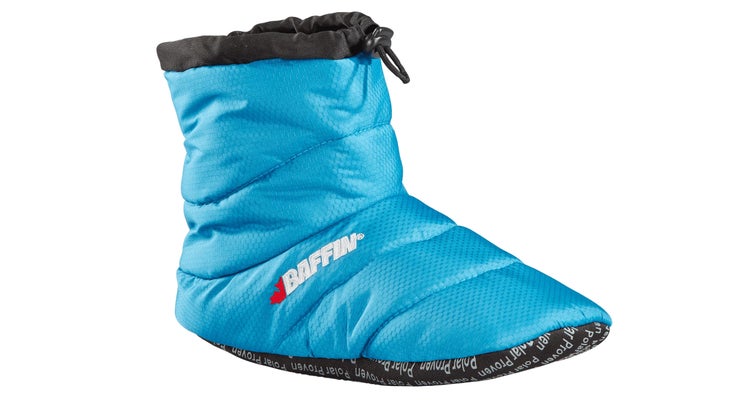 Baffin Cush Booty Unisex

$60; Buy Now
This booty solves two of the biggest pitfalls of winter camp slippers: wetting out and poor traction. B-Tek waterproof down means these slippers won't melt like marshmallows in dewy grass, and a slip-resistant nylon bottom is strong enough for campsite traipsing or travel. They're also mid-height, cinching above the ankle, which means they'll keep snow and chill out, too.