10 Backpacking Gear Tips We Learned the Hard Way
Get the most out of your backpacking equipment with this sage advice.
Photo: Jordan Siemens/Digital Vision via Getty Images
Heading out the door? Read this article on the new Outside+ app available now on iOS devices for members! Download the app.
When you're new to backpacking, buying the gear you need is one thing, but learning how to use it can be downright daunting.  That's why we're giving you a cheat code: We asked our editors and gear test captains for the advice that they wish someone had given them when they were just getting started. Internalize these backpacking gear tips and you'll be on your way to making the most out of your essential outdoor equipment. Last updated June 2023
1. Your Tent Can Be Stuffed in its Stuff Sack
No, you don't have to fold or roll your tent perfectly to pack it up. Just cram that sucker into its stuff sack and be on your way. —Eli Bernstein, Senior Gear Editor 
2. Don't Skimp on a Good Raincoat
The best thing to buy cheap: camp kitchen gear. The worst: a rainshell. —Adam Roy, Senior Digital Editor
3. Sacred Sleeping Socks
Keep one pair of "sacred" socks and baselayers dry for sleeping (pack 'em in a plastic bag or dry bag in your pack), and you'll be a happy camper. —Elisabeth Kwak-Hefferan, Shells Testing Manager 
4. Trash Bags Make Great Gear Covers
If you're hiking somewhere wet (Alaska, the Cascades), a garbage bag around your sleeping bag and another used as a pack liner costs almost nothing, weighs almost nothing, and might save your trip. —Kristin Smith, Destinations Editor
5. The Utility Sponge
Pack a sponge in a zip-top baggie. In warm weather, you can wipe the condensation off the outside of your tent before packing up to keep things dry. In cold weather, wipe the inside to wring out all that hot breath. Spilled your coffee? Sponge it! It weighs very little and is super useful. —Brian McElwee, Electronics Testing Manager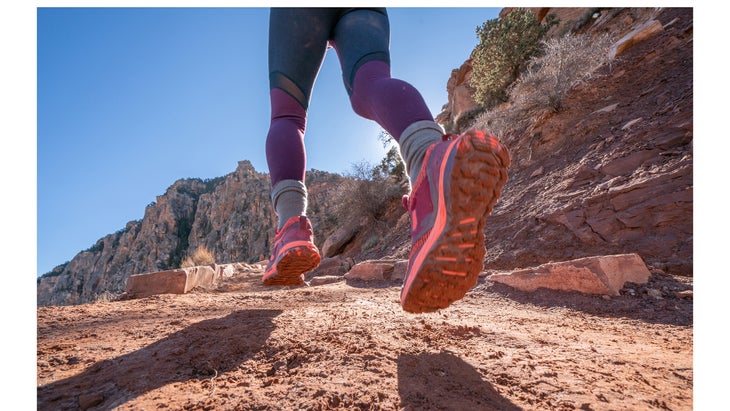 6. Stay Light on Your Feet
You don't need big hiking boots all the time. It's actually better to wear light hikers and start with less burly trails than hike big things with big boots right off the bat. I did the latter and set myself up for weak, twisted ankles down the road. —Ryan Wichelns, Footwear Testing Manager
7. The Bear Canister Washing Machine
Turn your empty bear canister into a backcountry washing machine by filling it with water, adding biodegradable soap, sealing the lid, and shaking vigorously. —Emma Veidt, Associate Skills Editor
8. Pre-Filter Dirty Water
Drinking from a sediment-filled water source? Use your bandana or BUFF as a pre-filter to save your actual filter. —Ben Tepler, Associate Gear Editor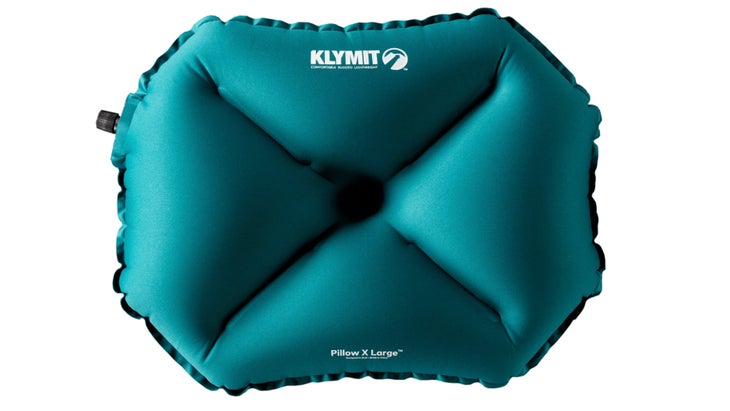 9. Pillows for the People
A rolled-up jacket makes an okay pillow, but an inflatable pillow makes a way better one. —Zoe Gates, Senior Skills Editor
10. Strategic Sleeping Pad Stacking
While winter camping, put your closed-cell foam sleeping pad on top of your inflatable pad, not the other way around. The foam will keep your body heat from escaping into the inflatable pad's air chamber, and the inflatable pad will lift you up off the cold ground. —Corey Buhay, Packs Testing Manager

---
Looking for more backpacking gear tips? Read our article on the best gear to keep you dry in the rain or tips on how to buy cheap gear.