Timex Ironman Global Trainer Bodylink System
Is your heart about to explode after multiple switchbacks? Find out just how much of a real workout you had with this GPS watch.
Heading out the door? Read this article on the new Outside+ app available now on iOS devices for members! Download the app.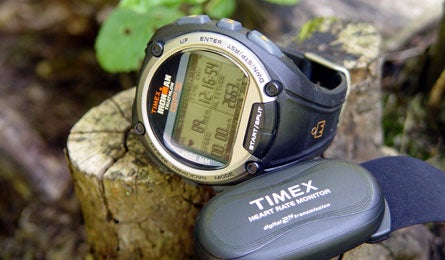 The Timex Global Trainer is a more compact way to figure out just how many cheese burgers you can gorge on at the end of the trip. It also measures calories burned, and has a GPS, heart rate sensor and bike speed/cadence monitor too!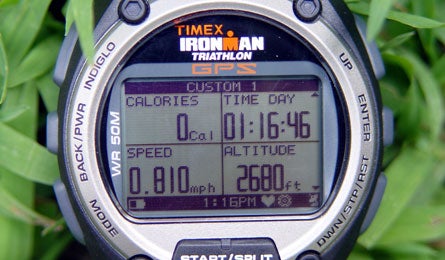 The multi-screen format is great for observing multiple data intervals at once. Distance, heart rate, time, and altitude were my favorites. I put the external heart rate sensor on and watched my bpms sky rocket when I went up one trail in NC.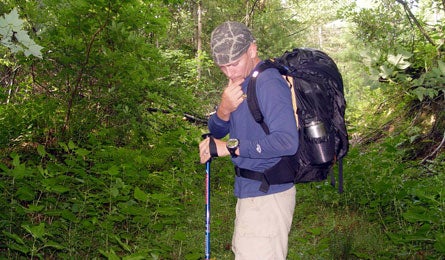 The GPS recharges via a port that clips to the back of the unit, and into a computer or AC USB adaptor. The maximum life of the watch with the GPS on is 15 hours, so remember to turn it off when you get to the campsite.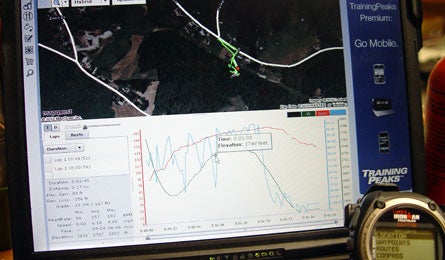 Cool feature: The watch gives directions to download software that showed my elevation changes, speed, and heart rate all on one graph, and overlay my routes with Google maps. I was even able to see where I got turned around on the poorly marked trails.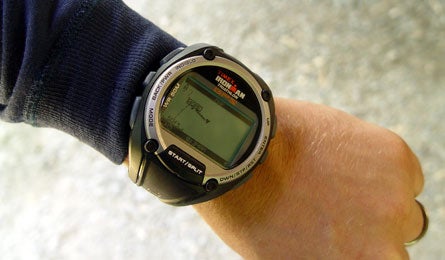 Waypoints! Saving a waypoint and starting routes was very easy. The GPS features are similar to that of the old Garmin eTrex. It doesn't show topo readouts, but it functions pretty well as a stand alone no-frills GPS that fits on the hand.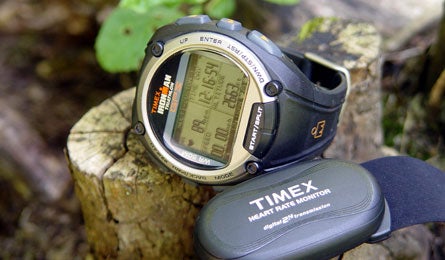 The Specs
$250 to $300
3 oz without heart rate monitor, 4.1 oz with monitor
Size: 2″ 5/16 Wide (button to button) by 2″ 7/16 height (across face) by 3/4 thick
Website: www.timexironman.com
Photos & Text by Joe Flowers