The Sentimental Pieces of Gear We Just Can't Give Up
There may be newer, better options out there, but we'll never stop using these products.
Heading out the door? Read this article on the new Outside+ app available now on iOS devices for members! Download the app.
Who says all of your equipment has to be cutting-edge? For the gear wonks at BACKPACKER, familiarity and special connection sometimes matter just as much as performance. Besides, even old gear can get the job done if it's well-made. And even if it doesn't, at least we still have the memories.
Osprey Aether AG 85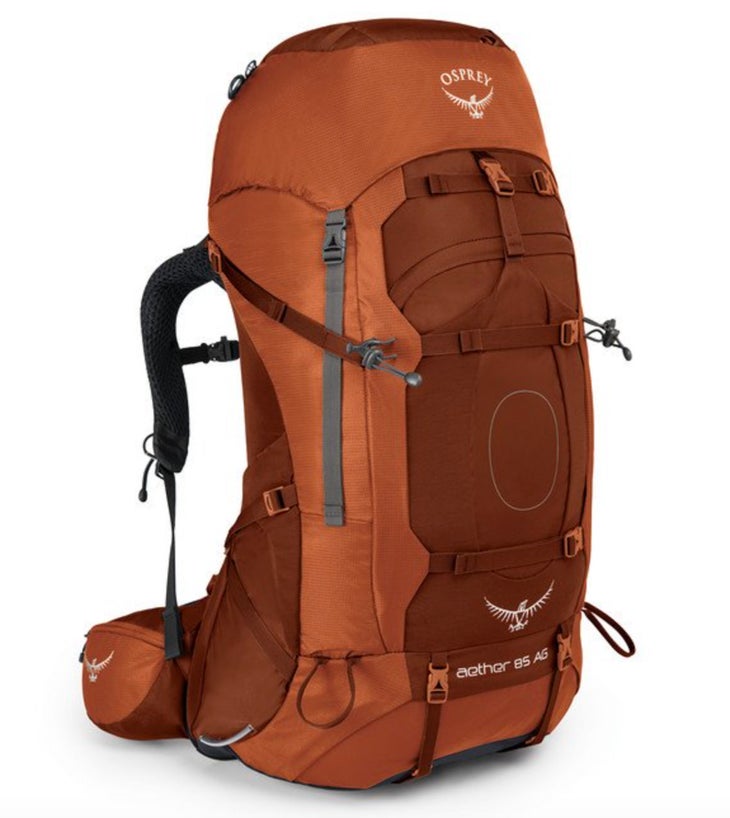 I've had the same second-generation Aether 85 since 2013. It has holes (which I've patched), I've learned to pack lighter, it doesn't have a lot of what would today be somewhat universal features (external hydration access, hip belt pockets, etc.) and I have a lot of packs that get a lot more use than it does. But it came with me on a lot of formative backpacking trips—210 miles across the Adirondacks, my first mountaineering climb up a volcano, and my first trip to the Alaska Range. I've never owned a pack that has been through so much and stayed so comfortable. Honestly, someone could give me a brand new Aether tomorrow and I still wouldn't replace Old Faithful. It stays. – Ryan Wichelns, Testing Category Manager
Petzl Tikka XP2

My family has plenty of headlamps. Too many, in fact. They're scattered around the house: the one by the front door is used for dog walks, the one in the garage is for poking around the crawlspace. But my dad bought three of these in 2009, and at least one of them has managed to come on just about every backpacking trip since. The reason? My family also forgets headlamps all the time, except the Tikkas that are lumped in with the camping equipment. Their bulbs might be (very) dim and their battery life almost nonexistent, but having a weak light is better than being blind in the dark. – Eli Bernstein, Gear Editor
Redfox Women's Granite Climbing Pants
My dad gave these pants to me just a few months before he passed away—he spent weeks researching and fretting over getting the right size. They fit like a glove, and they've been the only women's pants I've found that can withstand scrambling, scree skiing, technical climbing, and all the other adventures that otherwise destroy my clothes (and, usually, the skin underneath). After almost three years of constant use, I've broken both zippers and put a small hole in the knee, but I plan to get them repaired indefinitely; every time I wear them I feel like my dad's still keeping me safe. – Corey Buhay, Testing Category Manager
REI Traverse 30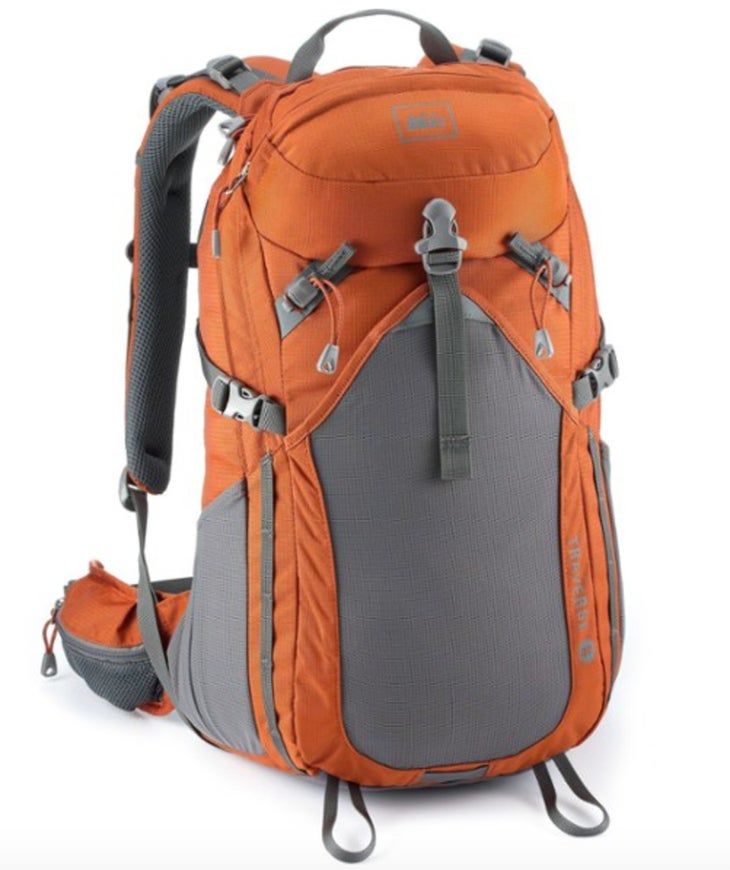 I got this pack over a decade ago and it's been with me on nearly every adventure since, despite the fact that it's heavy, the backpanel has lost nearly all structural integrity, and I accidentally sewed shut one of the front pockets when I added patches to it in high school. I know exactly how I like to stash all of my gear in it and where everything will be, with no extra search time needed. Some of my fondest memories are with this pack, and I'm reminded of them every time I take it for a spin—hiking in North Cascades, Hyalite Canyon, and Moab; carrying all of my clothes and possessions in it for two weeks in Spain and Portugal; wandering the Pacific coast on shore leave days when I worked as a deckhand; climbing the ridgelines between Icelandic fjords. No matter how shiny and lightweight the new gear is, this pack can't be replaced. – Kristin Smith, Destinations Editor
REI Half Dome 2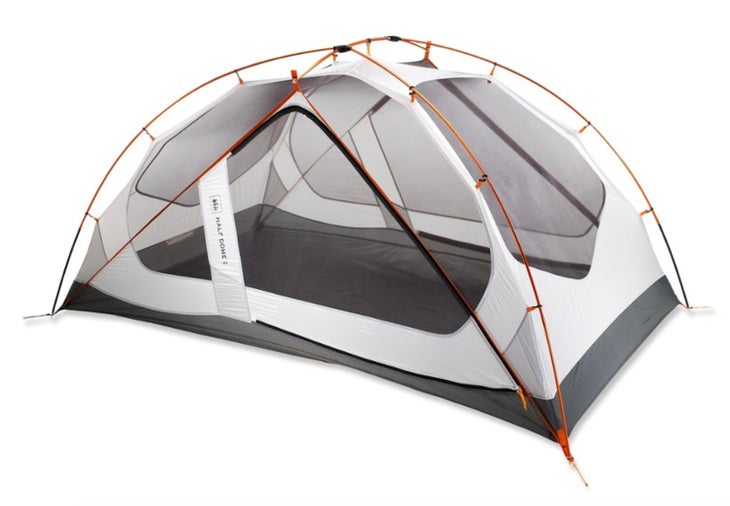 This tent was the first big-ticket piece of gear that I bought myself, about 7 years ago. I have so many memories in it, I don't think I could ever get rid of it at this point. For one, it still works great: Though worn and a bit ragged, the zippers are all still functioning and there are no major rips or tears (some snags and worn-down bits, but some well-positioned tape has kept it working just fine). I've traveled the world with this tent. I've been so lonely in this tent. I've felt it all inside these mesh walls: scared, ecstatic, exhausted. This tent carried me through a lot between 19 and 22 years old. Most of all, I did a lot of growing up in this tent. – Emma Athena, Testing Category Manager
Big Agnes Shovelhead Jacket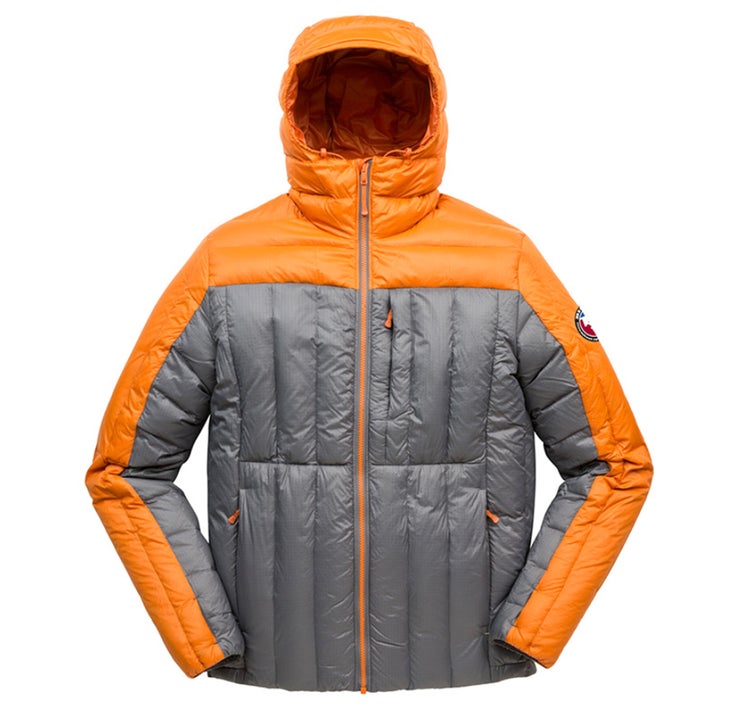 In 2014, I got a brand new Shovelhead puffy; it was the first time Big Agnes had produced a jacket. I used it on a thru-hike across New Zealand's Te Araroa. I beat the jacket up on that trip (4 months on the trail), but nothing a few patches wouldn't fix. Following the trek, it was my go-to winter jacket for years. I received new puffies to test and always compared them to the Shovelhead. Then, I added to its wear and tear when I wore it every day and night on a 23-day Denali expedition in 2016. I finally got an updated Shovelhead in 2017, but it looked too fresh to me; that one still just hangs in my closet because I continue to use the old one. I even took the old version again on a 2019 Denali attempt. Even today, it is my first choice for cold Alaskan winters at my cabin. It hangs by the door, and every time I head to the outhouse, you can bet it's on my back. – Justin La Vigne, Testing Category Manager