The Next Outdoor Heirloom
Trayvax makes wallets that will outlast you – and are good for the environment.
Heading out the door? Read this article on the new Outside+ app available now on iOS devices for members! Download the app.
Think about the most important object you own. How old is this thing? Who gave it to you?
It might be a pocketknife with a worn leather sheath, well-loved over years of DIY tent fixes and whittling sticks for marshmallow toasting. It might be a pair of your mom's old hiking boots that you adopted and resoled after she hiked the AT. Or it might be a wallet your dad passed down to you when you were old enough to start adventuring on your own.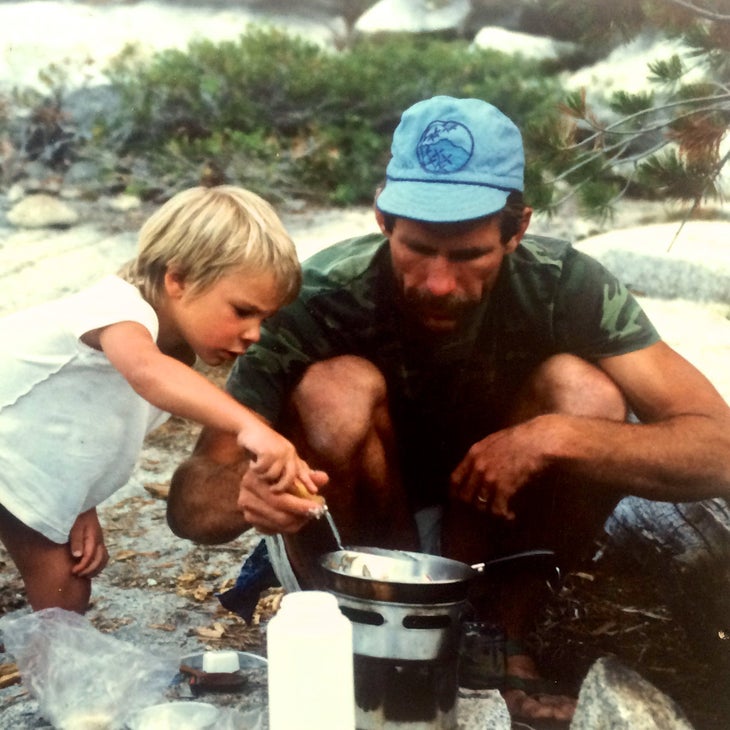 Whatever it is, it's been durable enough to withstand years of memories. It might even be older than you.
Outdoor heirlooms like that are harder to come by now, in an age of mass production where "more" often beats "better."
"Products are made to fail these days," says Mark King, founder of Trayvax, which makes wallets, belts, and lanyards. "Products today are made of plastic, and they're made to break. They never last long enough to take on meaning."
Trayvax aims to do right by the environment by producing goods that don't need to be replaced. King originally set out to reduce plastic bag waste, but countless hours of tinkering led to the metal and leather utility wallet Trayvax is known for today. By using materials sourced here in the United States, Trayvax keeps its carbon footprint down by avoiding unnecessary zig-zagging across the globe to transport supplies and finished goods. And building wallets that last—theirs are guaranteed for at least 65 years—diverts waste from landfills.
"Trayvax isn't just about making money," King says of his brand's mission. "We want to know that we've done something good for the world."
Trayvax recently lowered prices thanks to innovations in its manufacturing process, and King says he's proud to set an example as a brand that thanks its customers rather than pocketing the extra profits. He hopes that's made it possible for more people to pass down their own heirlooms someday. He always comes back to that idea, the vision he has of a grandfather passing down a Trayvax wallet to a young boy or girl, worn with good memories yet still sturdy enough to tag along on adventures for many more years to come.
"That's what makes life good," he says.