The 5 Best Winter Sleeping Bags
Ward off the cold with these superwarm products.
Heading out the door? Read this article on the new Outside+ app available now on iOS devices for members! Download the app.
Unfortunately, there's no getting around it: I'm a cold sleeper. While during the day I might sweat and overheat like it's my job, nights are a different story. This problem only increases in severity during the winter, but the five bags below go a long way toward making my snowbound nights manageable. All of these picks are already available from their manufacturers, proven over multiple winters, and are the best bets for keeping you comfy in the fourth season.
Eli's pick: Big Agnes Orno UL 0°F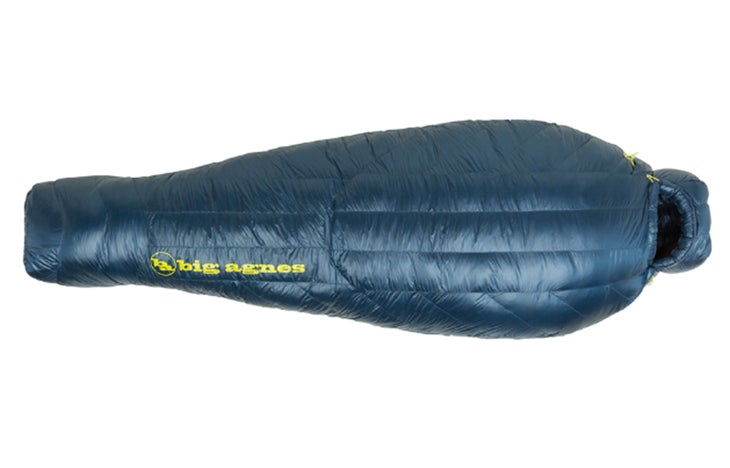 Winter bags are often behemoths, but the Orno UL provides a ton of warmth without taking up a ton of room in your pack. Thanks to 850-fill down, a relatively narrow lower half—it's 36 inches around at the foot—a half zip instead of a full, and a snug, scuba-style hood, it packs down to the size of a large loaf of bread. But the Orno doesn't feel like a coffin, and its 60-inch shoulder circumference is average for the category. This bag got me through a high-altitude trek in Nepal, and I never wished I had anything warmer or more packable. Bonus: Three size options means there's an Orno for every sleeper. Buy the Big Agnes Orno UL 0°F now for $560
2 lbs. 7 oz. (regular); small, regular, long
Best value: Sierra Designs Nitro 800 0°F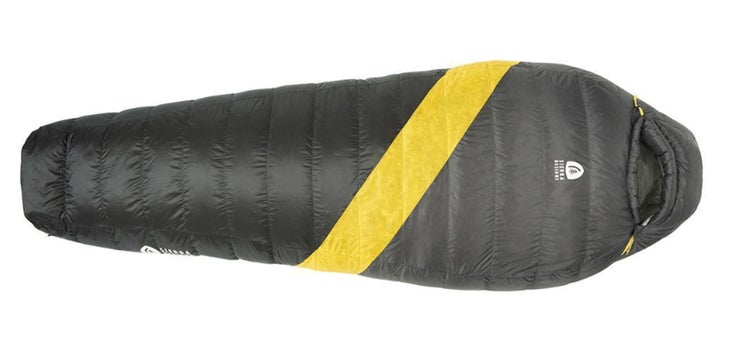 If price is your main barrier to purchasing a four-season bag, look no further. The Nitro is well below the price of competitors, but still offers premium features; this is the back I'd recommend for folks who don't do a ton of winter adventuring, but want to stay warm whtn it counts. The Nitro's 800-fill down means it compresses small enough for multiday missions, and above-average dimensions (62 inches around at the shoulder, 56 inches around at the hip) offer room to wiggle when you're tentbound. Plus, a 40-inch zipper curves in toward the head, making the Nitro easy to close once your inside. Buy the Sierra Designs Nitro 800 0°F now for $420
2 lbs. 8 oz. (regular); regular, long
Warmest: Therm-A-Rest Polar Ranger -20°F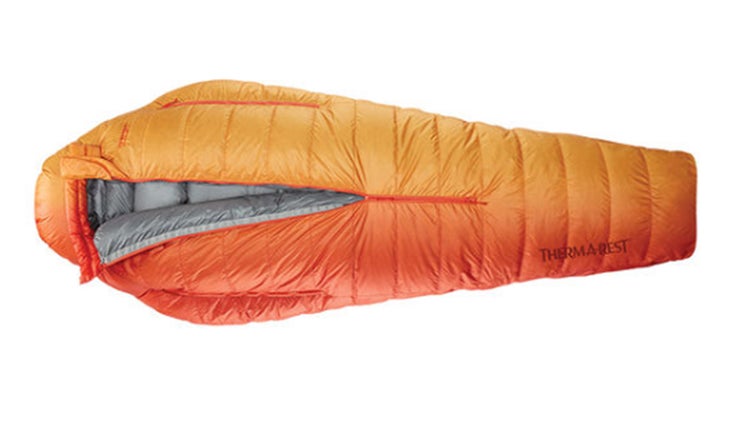 The Polar Ranger is the most livable winter bag I've ever slept in, due to two uncommon features. A chimney-style hood creates a warm zone over your face but offers plenty of breathing room, a much better option than the near-suffocation we all feel when cinching down normal hoods. Additionally, zippered vents at the shoulders allow you to put your arms through and use them normally without leaving the bag, rendering tasks like reading or drinking all the more doable in frigid conditions. (As someone who brings long novels on every trip I go on, this last feature is my favorite.) Buy the Therm-A-Rest Polar Ranger -20°F now for $690
3 lbs. 4 oz. (regular); regular, long
Best weather resistance: Feathered Friends Snowbunting EX 0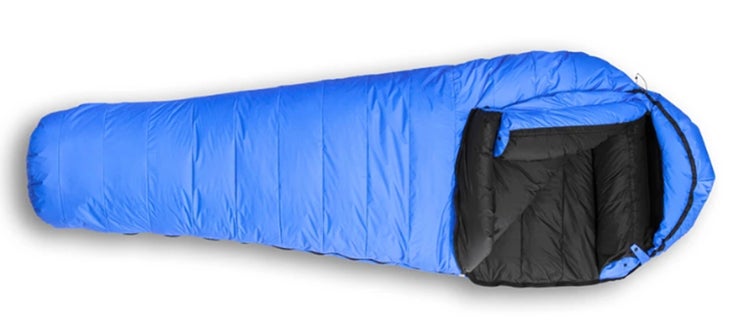 For cold, wet climates, you'll need a bag that can hold off the elements. The Snowbunting EX has a Pertex Shield face fabric that's extremely water-resistant, and is adept at blocking out condensation (or even 5 inches of snow, as I found out after I left a tent vent open during a storm in Banff National Park). The bag has a classic mummy fit and a large zipper draft tube, and its wide hood easily accommodates a pillow and multiple sleeping layers. Buy the Feathered Friends Snowbunting EX 0 now for $619
2 lbs. 13 oz. (regular); regular, long
Lightest: Western Mountaineering Versalite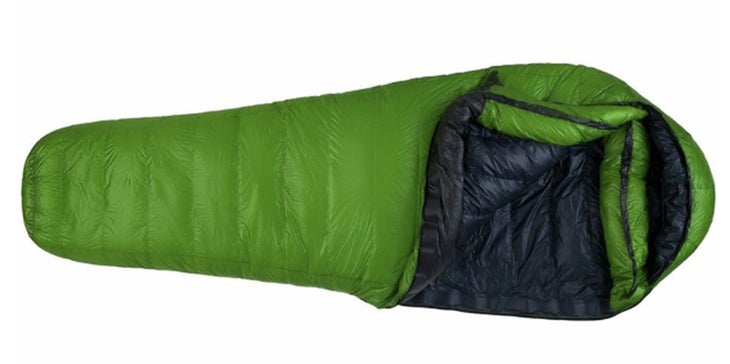 Not everywhere in the U.S. experiences bone-chilling cold in winter, and for (slightly) warmer temps, the 10°F-rated Versalite is an ultrapackable go-to. This bag's 850-fill down allows it to compress to the size of a football, and its 62-inch shoulder circumference is above average, great for restless sleepers such as myself. An enormous draft collar effectively seals out cold air, and the Versalite is, well, the lightest bag here. Buy the Western Mountaineering Versalite now for $605
2 lbs. (regular); small, regular, large
Want more info? Take your equipment questions directly to Gear Editor Eli Bernstein for a quick consultation that'll put you on the right track to you what you need. Email him at: gear@backpacker.com