The Best Outdoor Watches for Backpackers
They'll help you navigate, measure your hikes, and sometimes even hold your texts for you.
Heading out the door? Read this article on the new Outside+ app available now on iOS devices for members! Download the app.
The best outdoor watches on the market do much more than tell time. They can track your hikes or locate you on a map, measure altitude, even run apps. After hundreds of days and thousands of miles, our testers picked out these incredible watches.
Suunto Spartan Sport Wrist HR Baro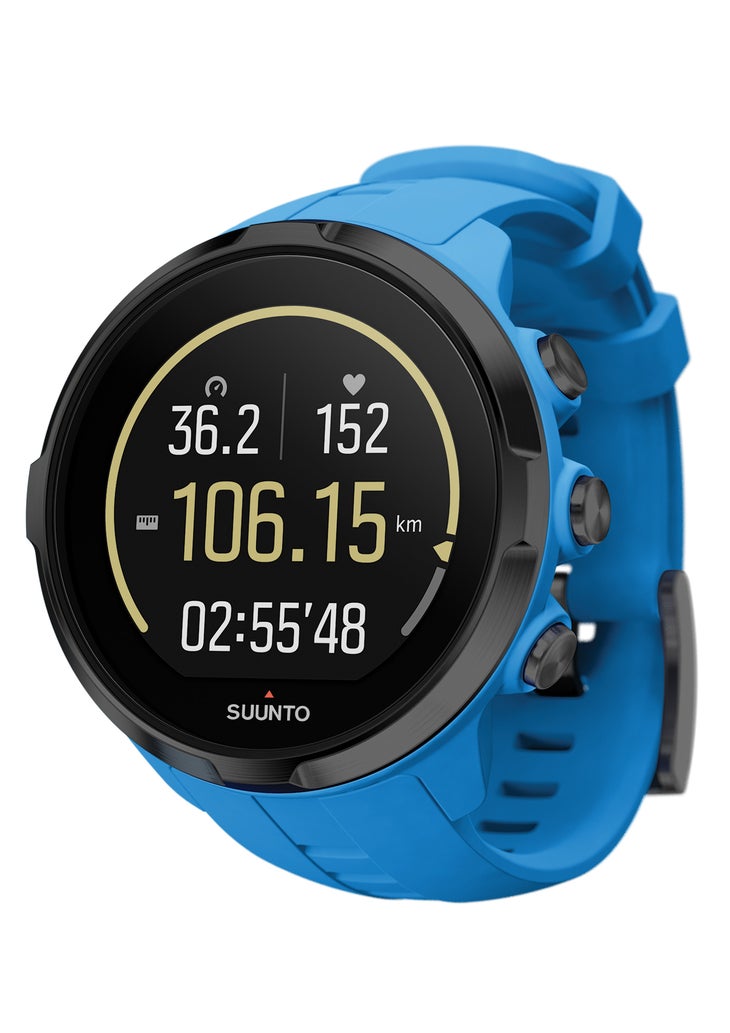 With a huge color touchscreen and an impressive battery life (10 hours with one-second GPS tracking), the Spartan Sport Baro is a GPS watch even our resident tech-phobes can get behind. "The app menu is super intuitive," one says. "I figured out how to touch through the options to leave a breadcrumb trail, drop a waypoint, and track my elevation within seconds of picking the thing up." Nice touch: Three buttons perform the same functions as the touchscreen—so we never had to deglove to operate the watch in cold weather.
The Spartan Sport Baro is water resistant to 100 meters. It uses Suunto's FusedAlti tech for unmatched altitude accuracy. (By combining a barometer with the GPS, the watch can track your elevation to within a foot or so of reality.)
"This watch saved my butt in Colorado peakbagging season," one tester says. "I could trust the elevation readings, which helped me budget my time on trailless routes." 
$549; 2.6 oz.; Buy Suunto Spartan Sport Wrist HR Baro Now
Garmin Epix GPS Watch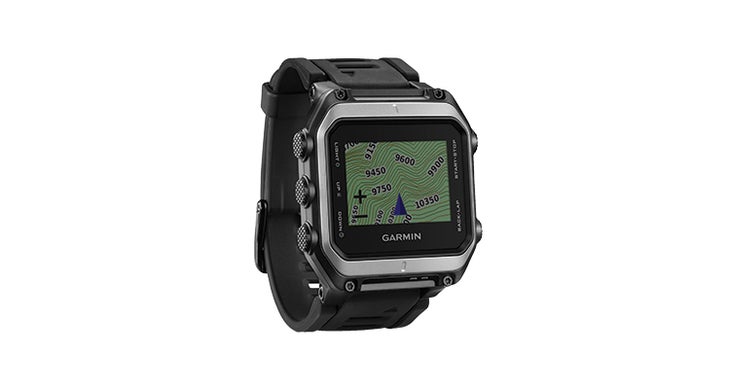 GPS watches are great for tracking your route, coordinates, and speed, but those features are only helpful when compared to a physical map. Otherwise, the black dotted line on your screen doesn't tell you much. Enter the EPIX, which is the first wearable GPS that displays colored relief maps (buy and pre-load the ones you want or pay $50 to get a 1:100,000 U.S. topo up front) on its 1.4-inch, high-res touchscreen. "I could check my location on the fly to make sure I was headed for the right drainage," said one Colorado tester after a tour in the Indian Peaks Wilderness. With 8 gigs of internal memory, it can hold a whole region at a time, so you don't need to swap out maps before local trips.
It has all the standard GPS functions—altimeter, barometer, and three-axis compass—but it actually links two satellite systems (the usual GPS and another called GLONASS), giving it a top-class signal. With the GPS on, the battery lasts up to 24 hours (turn it off overnight and when you don't need a signal). Bonus: It's waterproof to 50 meters.
$549; 3 oz.; Buy Garmin Epix GPS Watch Now
Suunto Ambit3 Vertical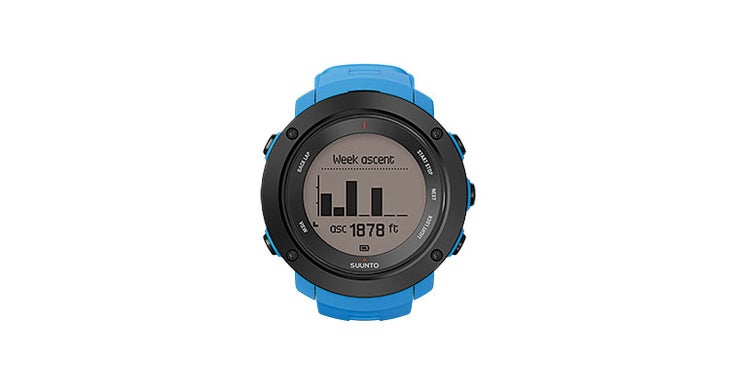 This waterproof GPS watch was built with the peakbagger in mind: In addition to normal tracking (GPS and GLONASS reception), you can plan climbing-specific missions with the built-in altitude profiles. Also cool: You can catalog a year's worth of ascents. If you like multitasking while GPS'ing, you can send your phone notifications to the Ambit3.
"It's thin (a half inch) and sits flush against my wrist, unlike most golf ball-size GPS watches," one editor says. "But I can still read it when I'm jogging."
It runs for two weeks (a days or so if constantly tracking).
$260; 3 oz.; Buy Suunto Ambit3 Vertical Now
Apple Watch Series 3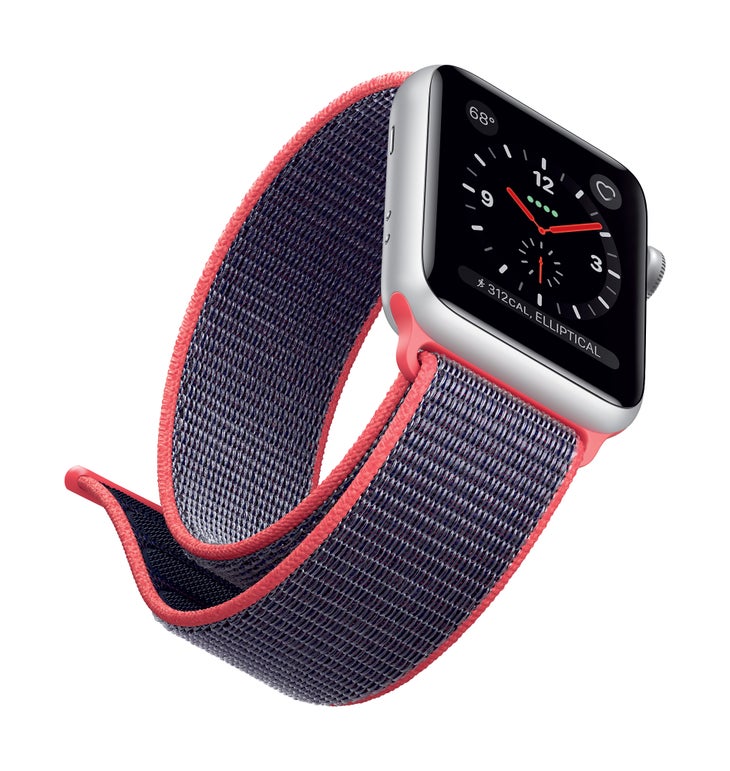 Ditch your phone: The new Apple Watch has the same mapping and trail-friendly functions as the Series 2 (plus a new barometer), but this one comes with built-in cellular. You'll need a $10/month service plan, but who says freedom is free? Since it's no longer tethered to your phone, the smartwatch does a pretty good impression of a GPS watch, mapping, tracking, and creating routes in real time (if you have service). Our trail runners loved that they could stay connected, make calls, and text without toting their phones—which might be useful for thru-hikers.The Series 3 is water-resistant to 50 meters and it has built-in GPS and GLONASS, an altimeter, a heart rate monitor, and an accelerometer. Battery life is similar to a phone: about a day with normal use or about five hours with the GPS tracking turned on."The nylon-weave Flash Sport Loop band breathes well and, after more than 50 trail runs, is still stink-free," one tester says of the new hook-and-loop band upgrade ($49).
Starting at $399; 1.2 oz.; Buy Apple Watch Series 3 Now
Suunto Traverse

Five buttons could be confusing, but a super-simple interface makes it intuitive even for neophytes:Buttons are labeled (View, Back Lap, Light, Next, and Start). As you move through the menus, on-screen prompts minimize confusion. For instance, when you pause GPS recording, text on the screen asks if you've finished your hike and if you'd like to save the data.
Best in class: While running the GPS, you can log up to 100 straight hours before recharging. Without GPS? Two weeks. "This is the watch you want on multiday trips, for sure," one tester says. For context, most other GPS watches last half as long in similar modes.
The silky silicone band slides easily across skin and hair and resisted stank over a season of hard use.
$450; 3 oz.; Buy Suunto Traverse Now
Casio WSD-F10 Smart Outdoor Watch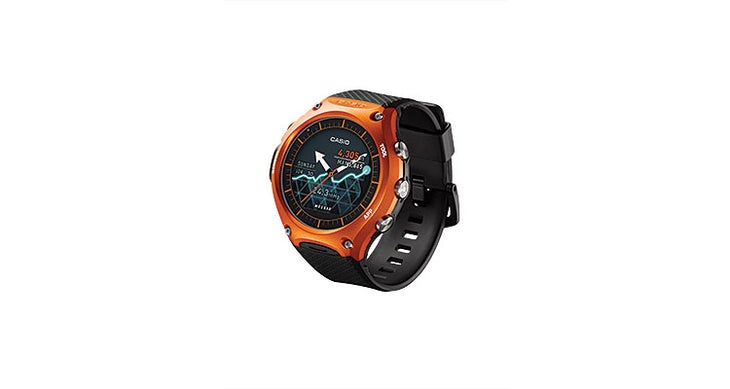 Think of this Casio as an Apple Watch on steroids: It does the same stuff (and is about the same size), but it's steel and waterproof (you can take it 50 meters deep). "Backpacking or going to work, it's the only smartwatch I've tried that's truly an 'everyday watch,'" says one tester.
In addition to standard smartwatch functions like texting and emailing, it has a built-in compass, altimeter, and accelerometer—plus hiking, biking, and fishing activity trackers. Gripe: It's only compatible with Android devices (at press time, there were no plans for an Apple version).
You get a day and a half with normal use—average for the category, but the small battery means it charges in just two hours.
$500; 3 oz.; Buy Casio WSD-F10 Smart Outdoor Watch Now