The 10 Best Car Camping Gifts of 2019
Settle in for a day or a week with this perfect basecamping gear.
Photo: Sarah Frankie Linder
Heading out the door? Read this article on the new Outside+ app available now on iOS devices for members! Download the app.
Yeti LoadOut GoBox 30 — $250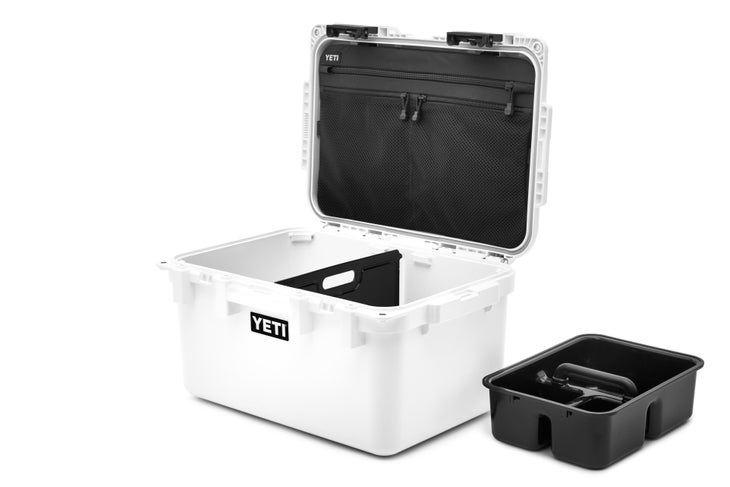 This versatile water- and dust-proof cargo box can live in your car as your fortress for smaller car camping supplies. Organize your sunblock, bug repellent, firestarter, cookware, and more in this gear case. And don't worry about the changing seasons: the Yeti protects its contents through the range of negative temperatures to sweltering sun. Buy Yeti LoadOut GoBox 30 Now
Exped MegaMat 10 Sleeping Pad — $239 (on sale for $143)

When you don't have to carry your sleep system, there's no reason to skimp on comfort. The self-inflating Exped MegaMat is nearly 4 inches thick, making for a plush, mattress-like, good night's sleep. Buy Exped MegaMat 10 Sleeping Pad Now
Coleman RoadTrip 285 Portable Stand-Up Propane Grill — $250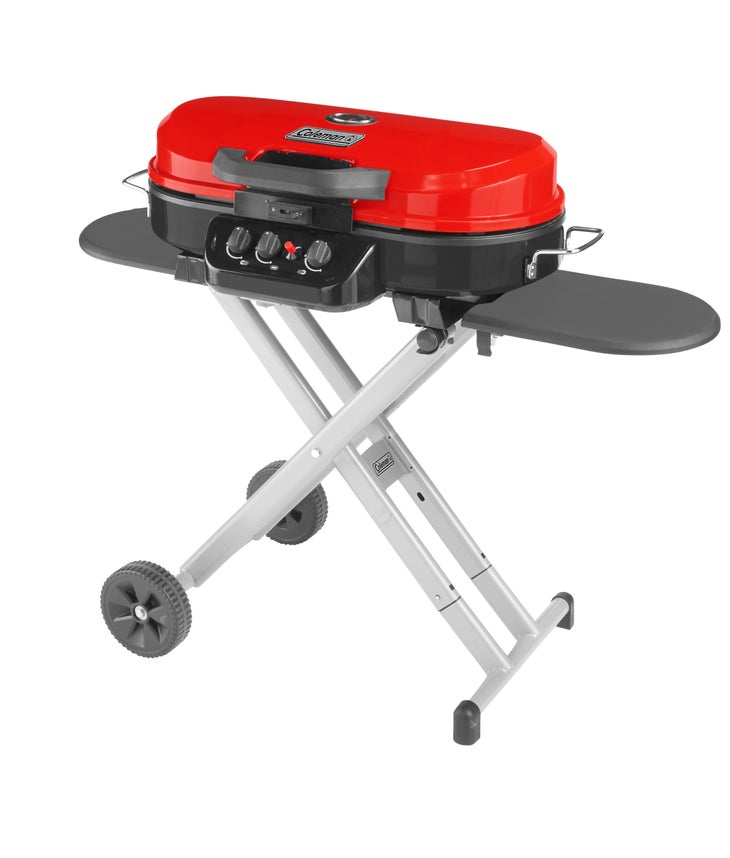 Chances are you've heard of the RoadTrip grill. Now, it's been updated with three burners for an array of grilling power. Other details include an ignition button, folding legs and wheels for transport, two sliding side tables and porcelain-coated cast iron grill plates. Buy Coleman RoadTrip 285 Portable Stand-Up Propane Grill Now 
Helinox Chair Two Rocker — $180 (on sale now for $135)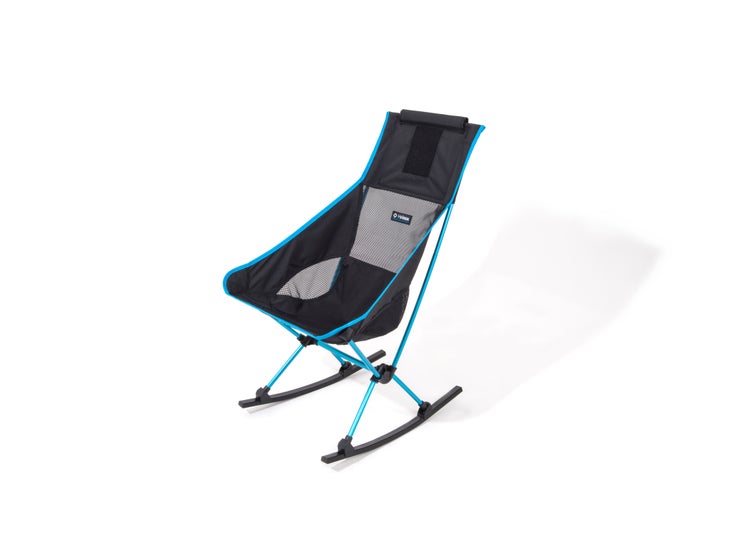 With a higher back and rocker legs, you'll be the king or queen at camp. Not keen on rocking? Remove the legs for a regular seat. The whole package only weighs 4.3 pounds, but can hold up to 320 pounds. Buy Helinox Chair Two Rocker Now
Stanley Go Growler with Ceramivac 64oz — $70 (on sale for $50)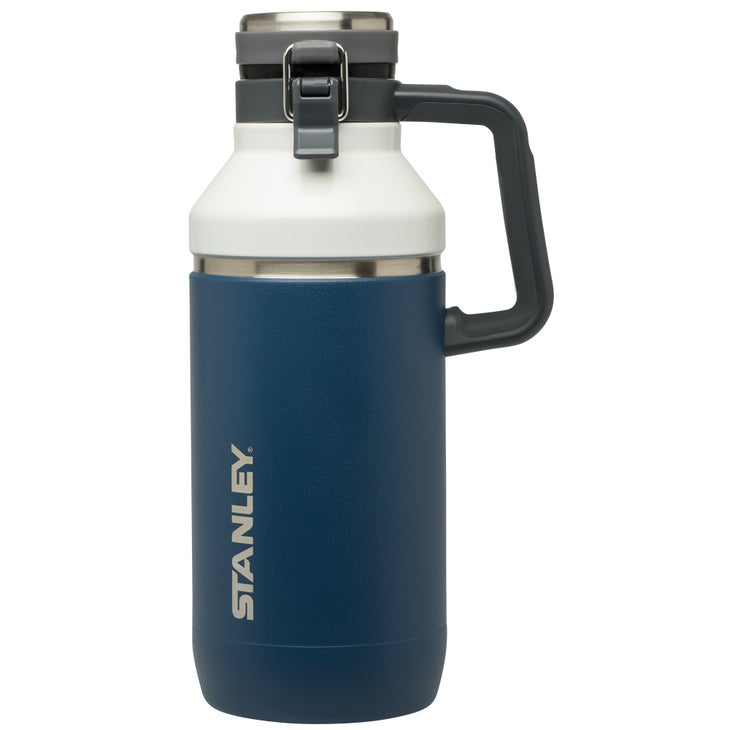 Share your favorite draft brew at camp in this 64-ounce growler. New ceramic interior and steel exterior means no metal taste or smell, just cold beer (or cider) for up to 24 hours. The large handle makes for easy pouring and the durable vessel is safe to run through a dishwasher. Buy Stanley Go Growler with Ceramivac Now 
Yakima SlimShady Awning — $299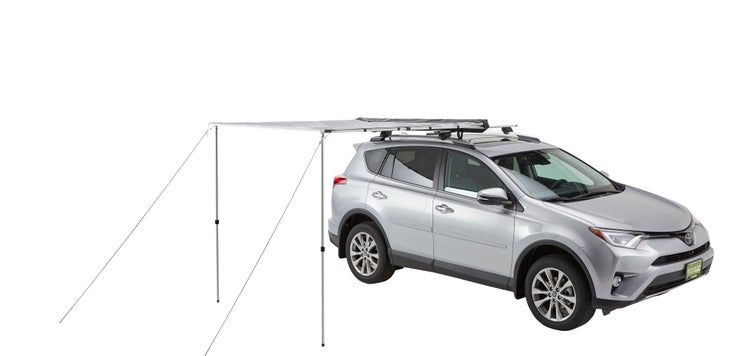 If you like shading your campsite, but don't want to lug around another tent, mounting an awning from your car's roof rack will do the trick. The shade sits on the side of the rack, only taking up 6 inches of bar space so you can still fit your kayaks, cargo boxes or bikes. With no tools required for setup, it rolls out and props up with two poles to provide 42 square feet of nylon canopy coverage. Buy Yakima SlimShady Awning Now
Front Runner Camp Kitchen Utensil Set — $60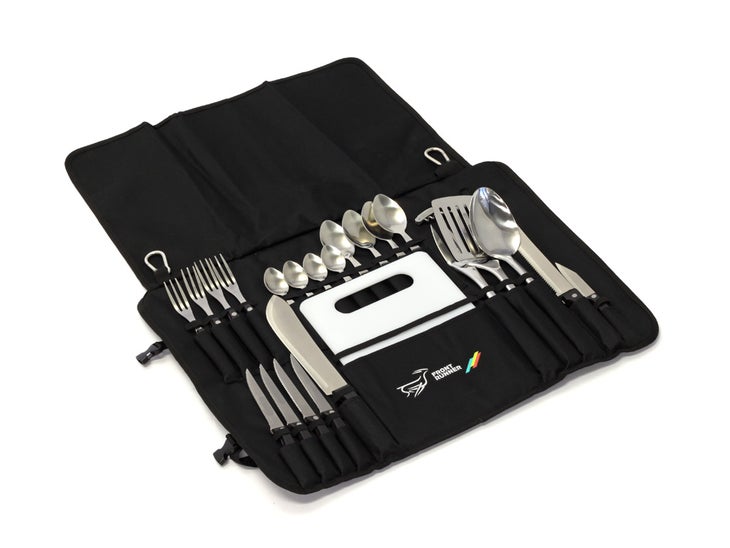 Stop wasting disposable cutlery and dedicate this set of utensils for camp use. Equipped with a bottle opener, corkscrew, spatula, BBQ fork and several knives, this rollup package ensures you have everything you need for the outside feast. Buy Front Runner Camp Kitchen Utensil Set Now
Lunatec Hydration Spray Water Bottle 650mL — $30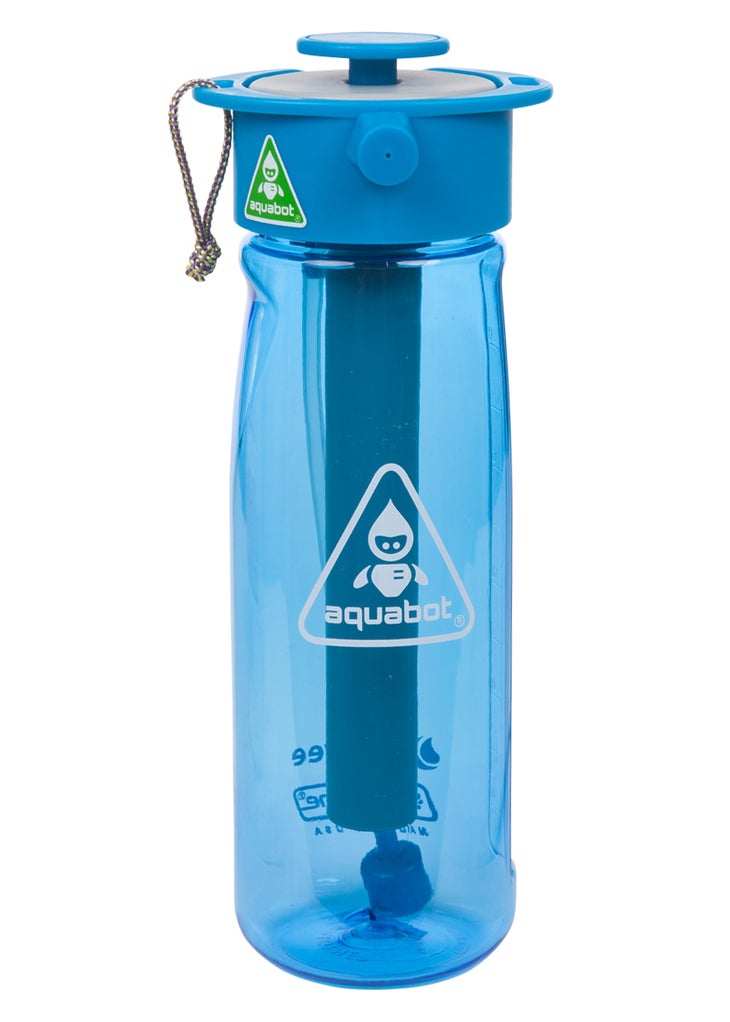 Dishwashing at camp can be a laborious task, and that's why this versatile water bottle stands out. The shower, stream and mist spray options that operate on a pressurized pump are key for getting all the ketchup off the plates and into the dishwashing bin. But that's not all; the bottle makes for a quick camp shower or hydration vessel for hiking. If 650mL is not enough, upgrade to the 1000mL size. Buy Lunatec Hydration Spray Water Bottle 650mL Now 
Arctic Zone 30 Can Self-Inflating Cooler — $50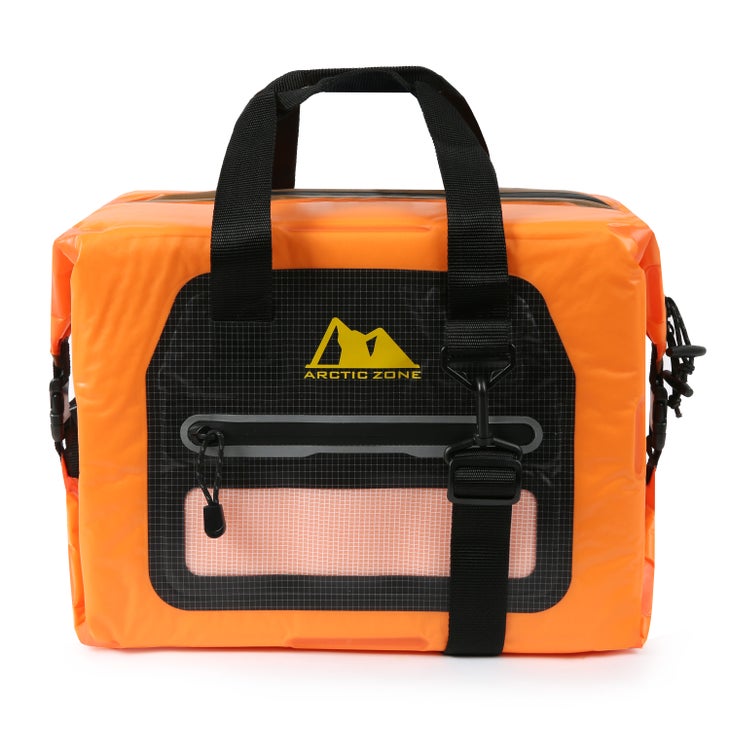 Coolers take up a lot of space in a garage, but this one deflates and collapses when not in use for portable storage. Thanks to foam insulation and a leakproof removable liner, this keeps the ice for more than two days. The cooler can be shaped into a box or a tote with adjustable shoulder strap, and will float if your giftee accidentally drops it into a lake. Buy Arctic Zone 30 Can Self-Inflating Cooler Now 
Primus Aeril Fire Rack — $100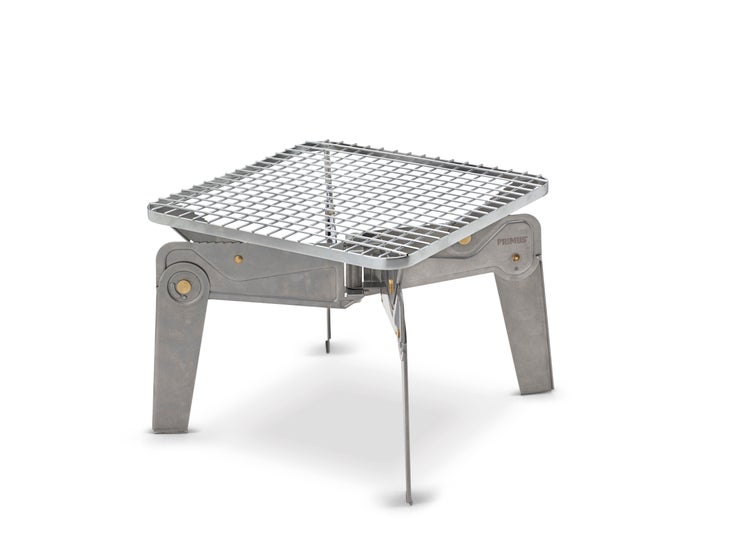 Who doesn't love cooking over a campfire? This compact flat-folding grate with sturdy legs goes right over the direct flame. Made of stainless steel, the grate measures 10×10 inches, with adjustable height up to 7 inches. Buy Primus Aeril Fire Rack Now 
Car camping isn't just for newbies: Whether you're heading out with your family or a group of friends looking to relax, it's a worthy goal all by itself. Make the most of your next basecamping adventure with these ten gifts, from a plush sleeping pad to a kitchen setup that's ready for your gourmet endeavors.