The 10 Best Car Camping Gifts of 2020
These products will help you live it up on your next basecamping adventure.
Heading out the door? Read this article on the new Outside+ app available now on iOS devices for members! Download the app.
Sometimes, it's nice to forget about pack weight and bring the comforts of home right to your campsite. This gear is designed to elevate the car camping experience, whether you're lounging with a large group or on a quiet getaway for two.
When you make a purchase through our site, we may earn a commission.
Ignik Heated Blanket — $100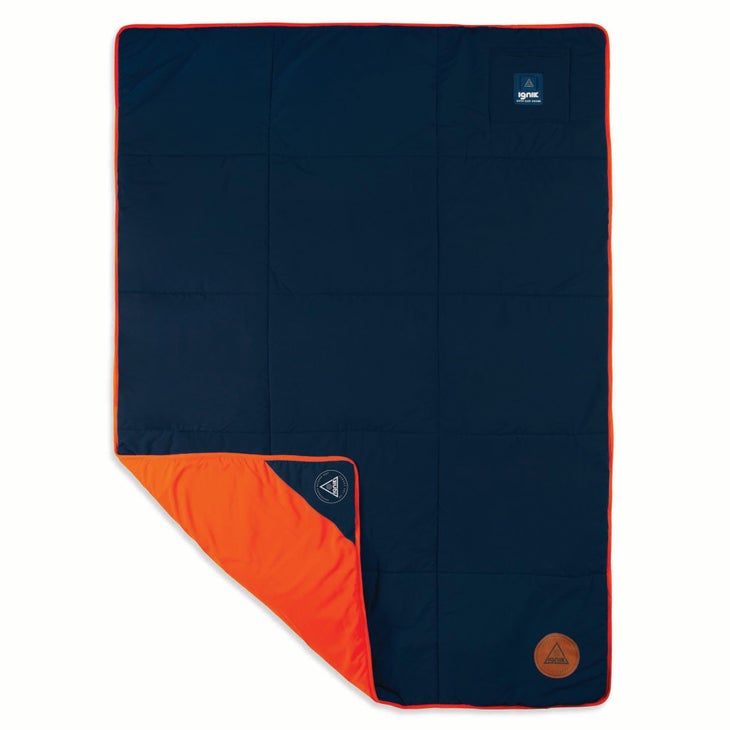 Sleeping cold is one of the most common fears for campers, but this heat-generating blanket will keep you warm all night long. It uses a conductive carbon heating layer integrated into the fabric, so it's not bulky and feels like a traditional blanket. You can also take advantage of three temp settings, as well as body-mapped heat zones giving more warmth at the feet and upper body, to dial in your personal preference. The blanket charges via a 5-volt USB or a 12-volt power supply. Buy now at REI
RovR KeepR — $140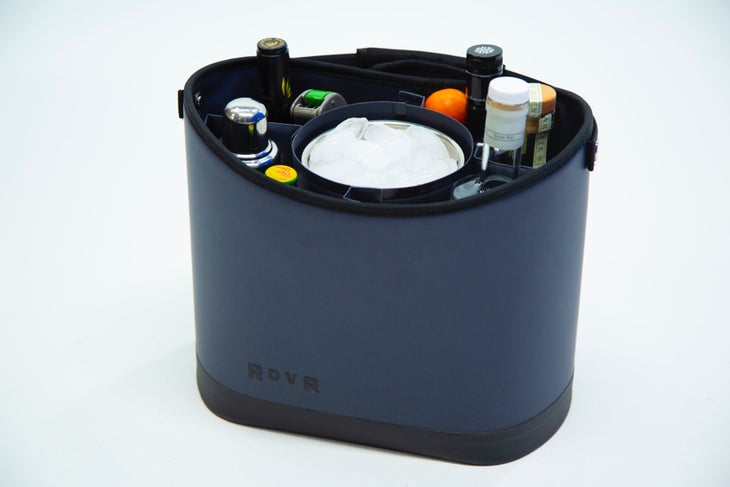 Who says happy hour has to be in camp? You can customize this hard-sized, waterproof caddy via its moveable dividers, keeping utensils and snacks separated from chilled bottles of drinks. Cool (literally): A vacuum-sealed ice bucket sits in the middle of it all. Buy now at REI
LifeSaver Jerrycan — $290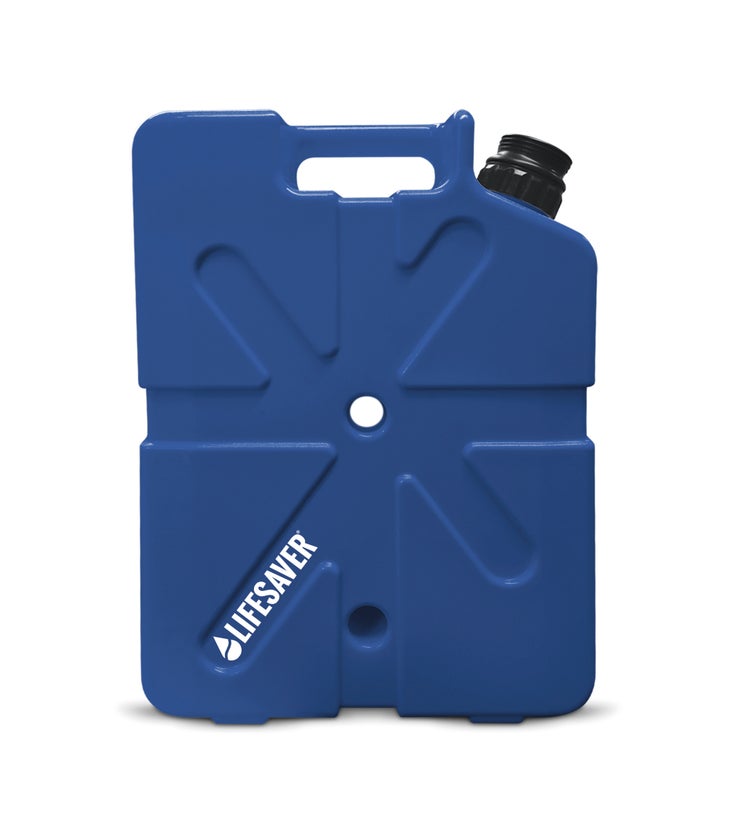 There's no shortage of water containers out there, but this one combines storage with purification. Its activated carbon filter removes 99.999 percent of viruses, bacteria, cysts, and parasites, and the can stores up to 5 gallons of water. This product is available in two options for filter capacities—either 2,000 or 5,300 gallons before needing replacement—and both operate at a 4-liter-per-minute flow rate. Add a hose attachment to use it as a shower or for washing dishes. Buy now at REI
Luno Air Mattress 2.0 — $225
How to take car camping literally: Convert the back of your truck or car into a luxurious bed with this 4-inch-thick, full-sized air mattress. The two halves inflate via separate valves, you can sleep on your preferred firmness while your partner does the same. The topper fabric is durable as well, to protect against scratches and rips. Buy now at Luno
Patagonia Provisions 2-Day Camp Meal Kit For Two — $89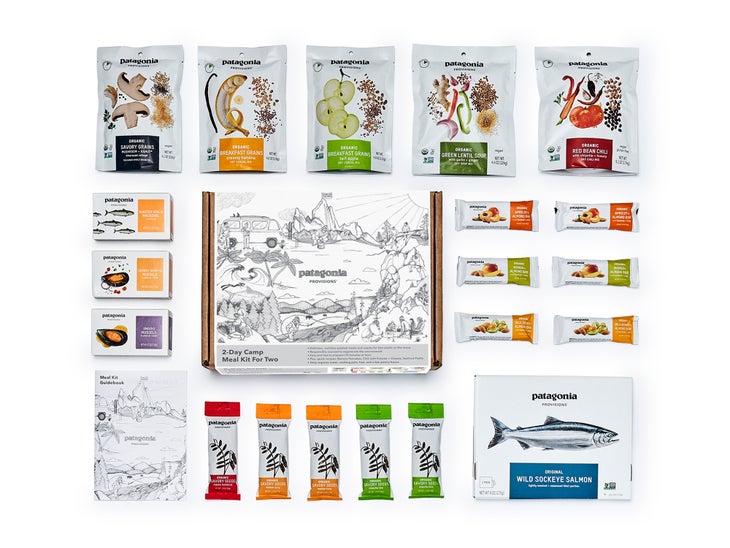 Don't feel like cooking in camp? Let this kit do the work. From banana breakfast grains to a seafood paella, none of the dishes take more than 10 minutes to prep and each provides the nutrition and calories needed for two active people over the course of two days. The kit also comes with a variety of snacks to eat on the go. Buy now at REI
PKGO with Flipkit — $270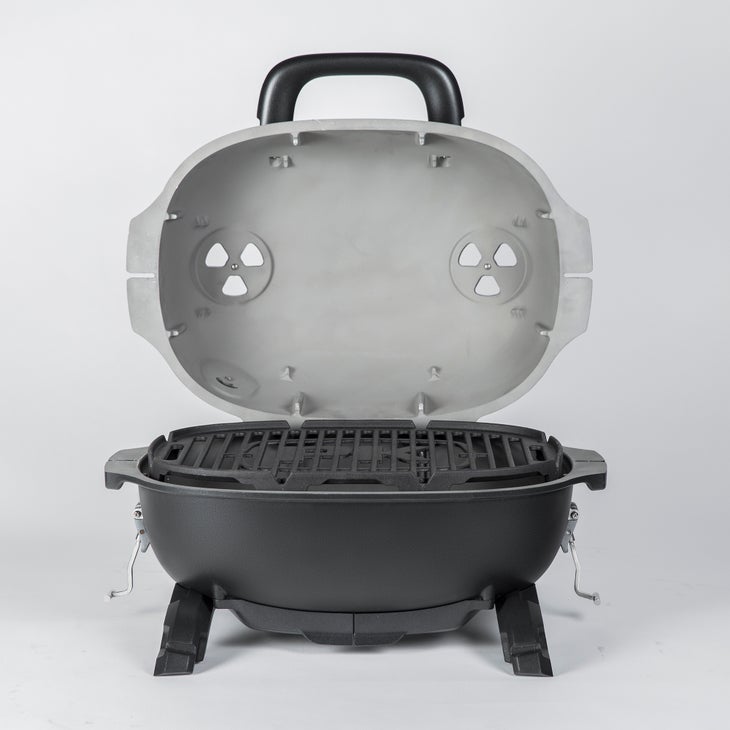 Anyone cooking a feast for a group knows grill space is at a premium. This compact charcoal grill can double its cooking surface up by flipping the cover onto the included stand, for a total surface area of 400 inches. Four exhaust vents at the top and bottom of the grill fire up high heat, as well as facilitate low-and-slow cooking. Buy now at PK
Backyard Soda Co. Simple Syrup Gift Pack — $27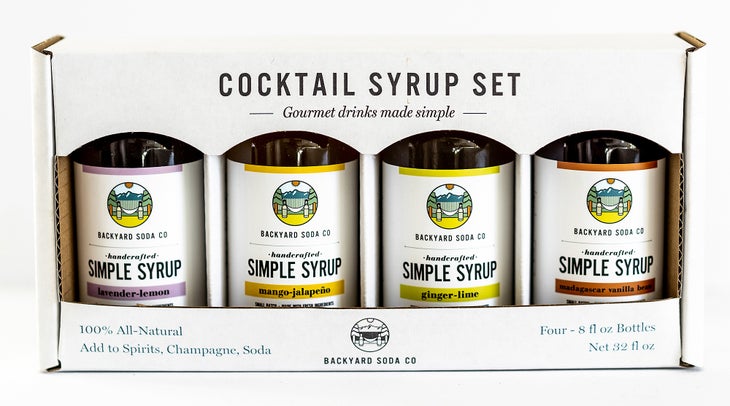 Car camping means no holding back on luxuries, and this set of four flavored syrups is a no-brainer addition to the packing list. You can mix these 8-ounce bottles with seltzer or spirits to create tasty drinks. Recommendations included sweet peach lavender juleps, strawberry almond tart mojitos, pink peppercorn margaritas, and poached pear sangria. Buy now at Backyard Soda Co.
Thermacell Patio Shield Metal Edition — $28
Biting bugs can easily ruin a pleasant evening in camp, but this device creates a 15-foot-wide mosquito-free zone via an unnoticeable (to humans) repellent spray. It runs on butane, so no need for power or cords. Not only is it DEET-free, it does not produce any smoke or odor. The canister comes with three repellant mats (each lasts 4 hours) and one fuel cartridge. Buy now on Amazon
UST FlexWare Sink 2.0 — $20

Dish duty is never enjoyable, but this this oversized bin makes it a more manageable. The container holds up to 16 liters of water and has handles to easily carry to a gray water drain for disposal. It collapses flat for minimal storage, and you can use it as a basket for supplies in transit. Buy now on Amazon
Ugly Stik Carbon Spinning Combo — $105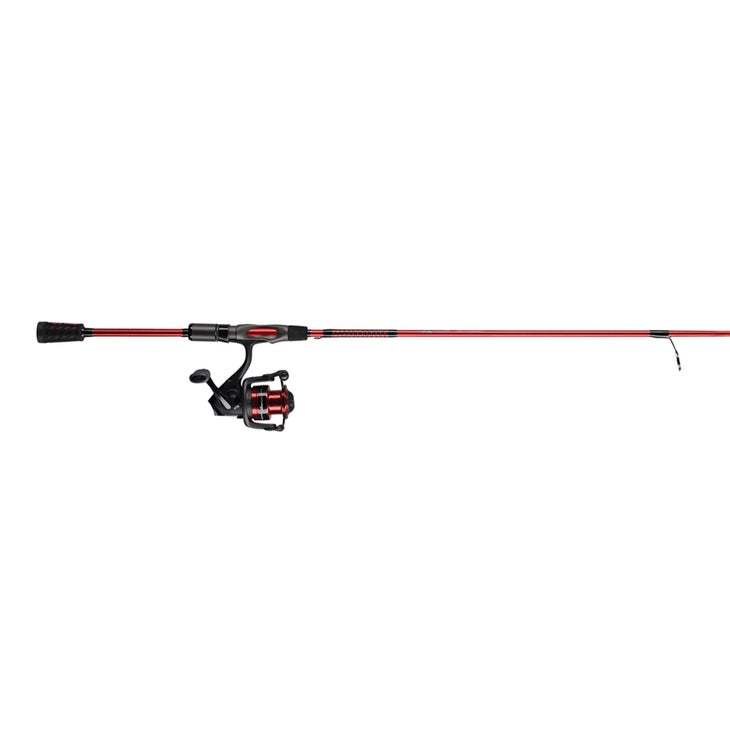 Casting a line when you're camping by water is one of the outdoors' great leisure activities. This fishing rod and reel is made of graphite, which keeps it lightweight, but also increases sensitivity and balance so it's easy to use for kids and adults alike. The one-piece stainless steel guides work with all types of line, including braid. The rod also collapses into two parts for easy storage. Buy now at Dicks's Sporting Goods